Starbucks Bunny Cups
In 2018, Starbucks launched an Enchanted Night collection with bunny motifs to celebrate the Mid-Autumn Festival. 
If you did not get a chance to get your hands on the pretty merchandise last year, act fast, because Starbucks has launched another rabbit-themed collection for the Mid-Autumn season.
The new Mid-Autumn Festival-themed collection hits Starbucks stores today, with some released only in selected stores (details below). 
Bunnies and more bunnies
The star of the collection has to be this porcelain cup in the shape of a bunny. It comes with a saucer base featuring a yellow crescent moon. It tells the story of how the jade rabbit arrived on the moon with Chang-Er.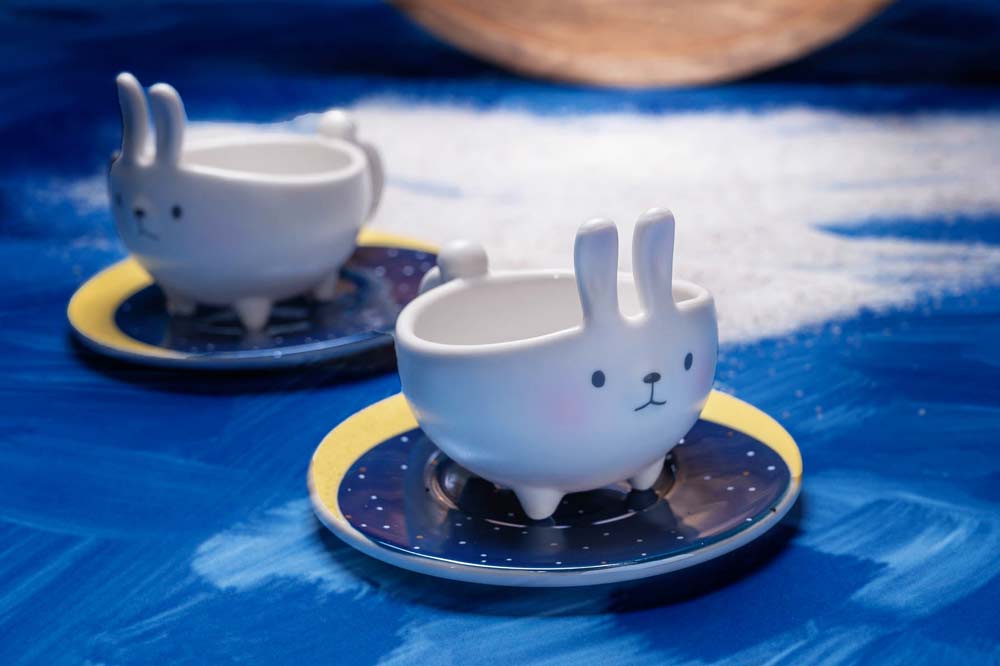 This Little Mates 30oz cup ($24.90) is available at selected stores.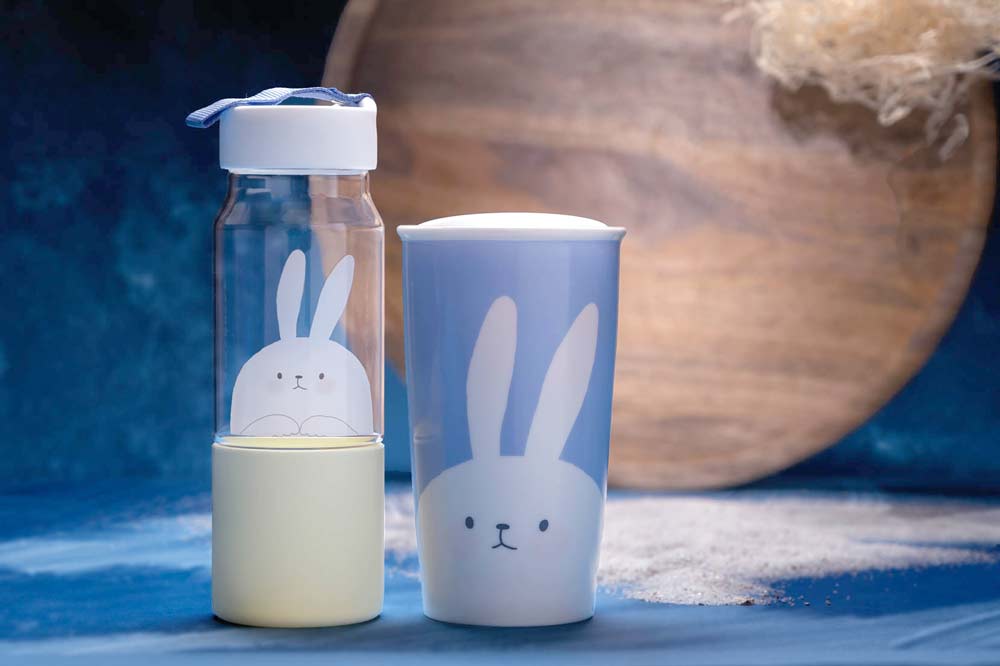 The bunny's adorable face also appears on these two cups as graphics. The Hello, Bunnies 16oz bottle (left, $26.90) is  available only in selected stores, while the Hello, Bunnies 12oz tumbler (right, $34.90) is available in all stores. 
The Enchanted Night collection from last year has also been updated for 2019. Starbucks fans seemed to enjoy the royal blue, translucent quality of the merchandise. This year, the cartoon bunny appears with a pale yellow moon in various phases.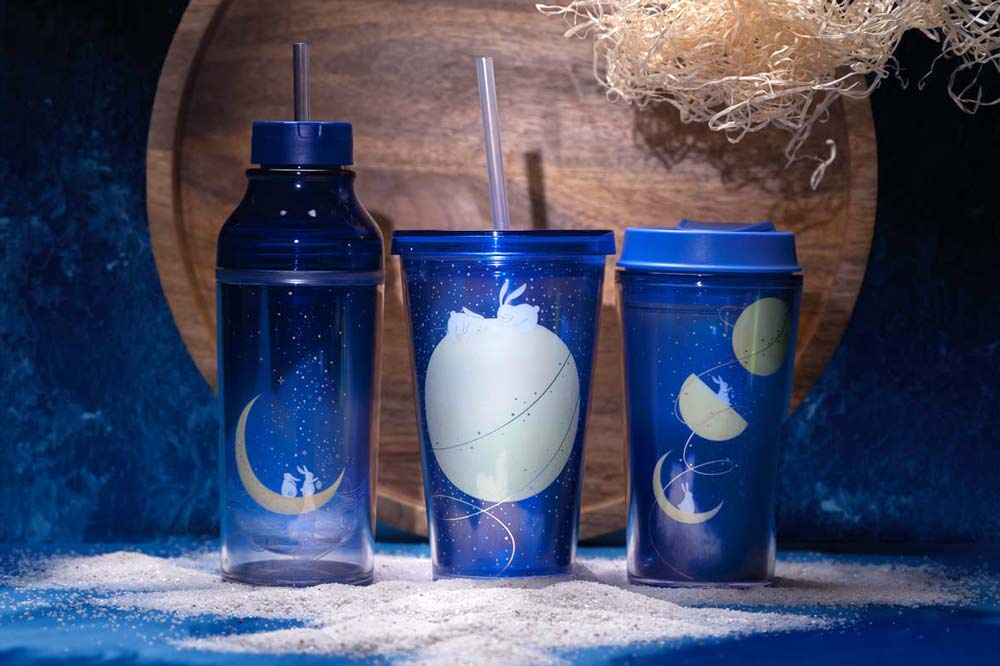 The 16oz cold cup in the centre ($21.90) is available in all stores, whereas the 16oz bottle ($24.90) on the left and the 12oz cup ($22.90) on the right are only available in selected stores.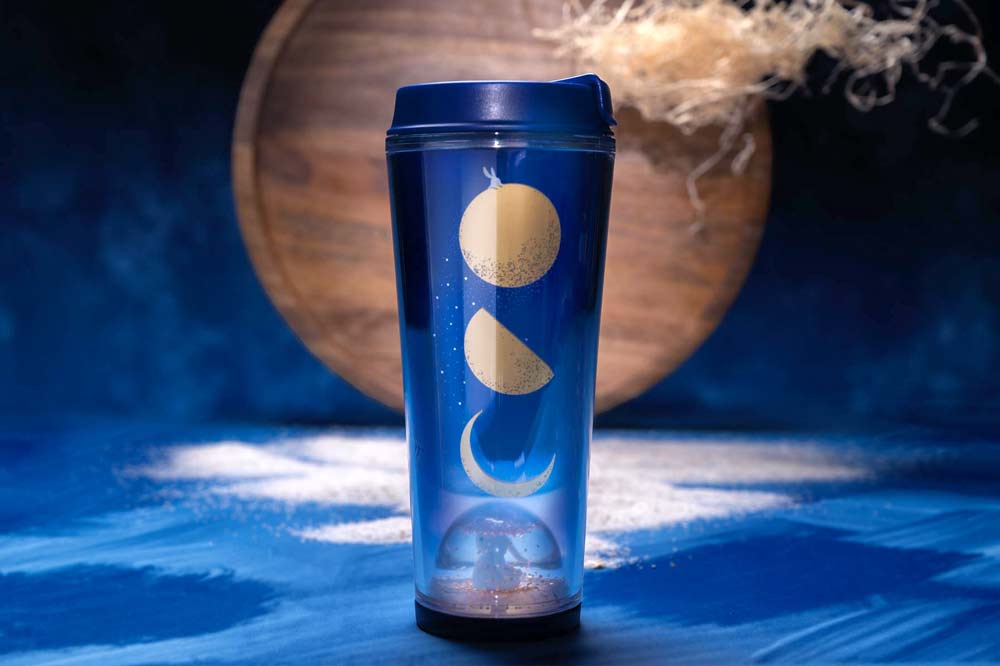 This Moonlit Sky 12oz ($28.90) cup with a drinking cap features a little 3D bunny in a globe that rains glitter when you shake it for a touch of elegance. It is available in all stores.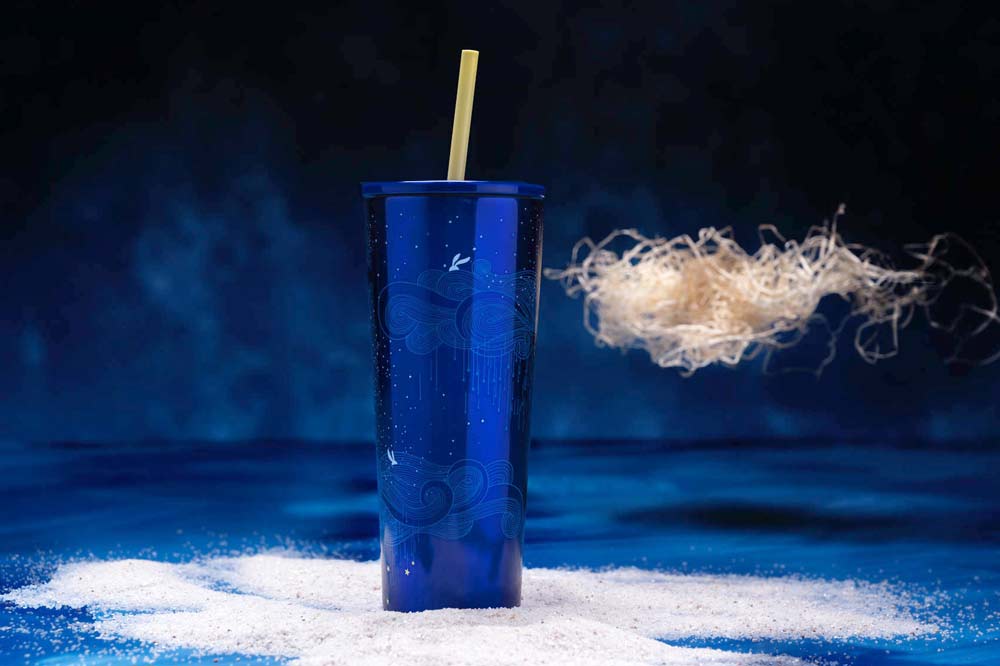 Last but not least, the Star Gazing 16oz cold cup ($36.90) has a bunny ear motif peeking out over illustrated clouds, finished off in royal blue with a complementary yellow straw. 
This will keep your morning coffee runs stylish all year round! It is available in all stores. 
Starbucks Bunny Cups Ushers Us Into The Mid-Autumn Festival In Style
These Starbucks bunny cups seem too cute to be true and will definitely be a hit with Singaporeans. Head down to Starbucks stores today and indulge your inner bunny-lover with these funky merchandise.
Also read:
All images courtesy of Starbucks Singapore