Starbucks China Animal-Themed Products
Starbucks China has launched a range of animal-themed products that are sure to capture your imagination. The products feature alpacas, raccoons, sloths and squirrels in an array of whimsical designs.
Alpaca products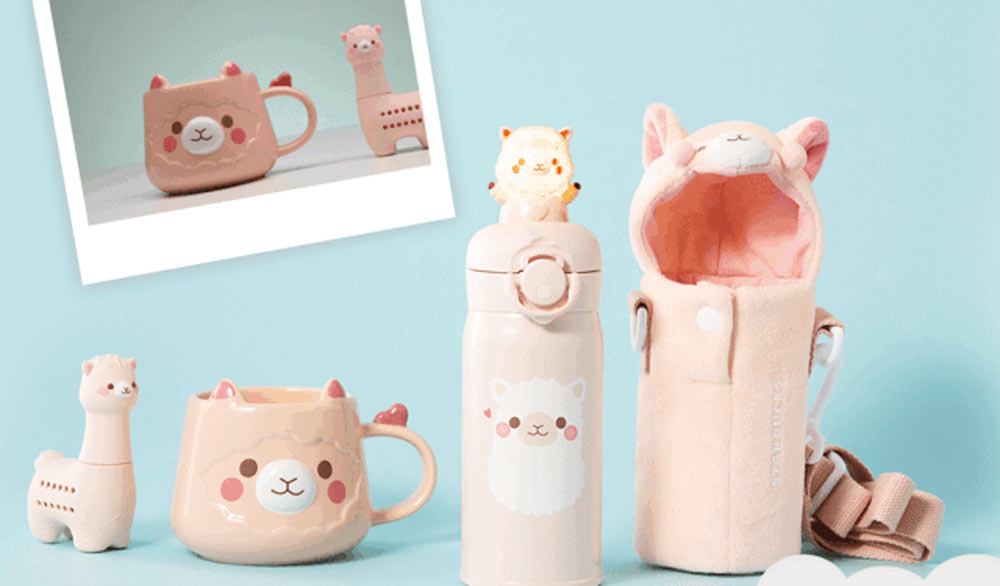 We love how these alpaca products are in a neutral beige colour for a cute yet refined look. There is a tea strainer, a mug with a happy alpaca face and a water bottle with an adorable sleeve to carry it in.
There are even fancy glasses that are reminiscent of the popular cat-paw cup from earlier this year that got the Chinese into a fighting frenzy just to purchase them.
Best of all, they come with an white alpaca lid that sits nicely on your cup or acts as a base when the cup is not in use.
If you are feeling the rainbow for pride month, check out this rainbow-hued alpaca water bottle.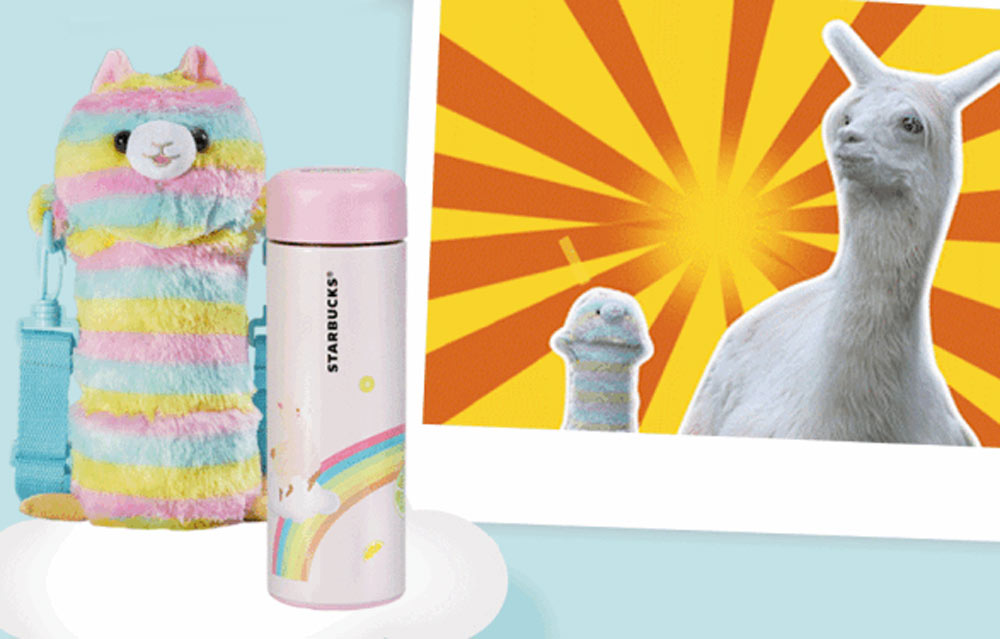 Also read:
Starbucks Released Cat Paw Cup In China And People Got Their Claws Out
Other animals featured
How about a water bottle with interchangeable animal heads? You can jazz up your bottle with a squirrel, raccoon, sloth or alpaca's head depending on your spirit animal that day.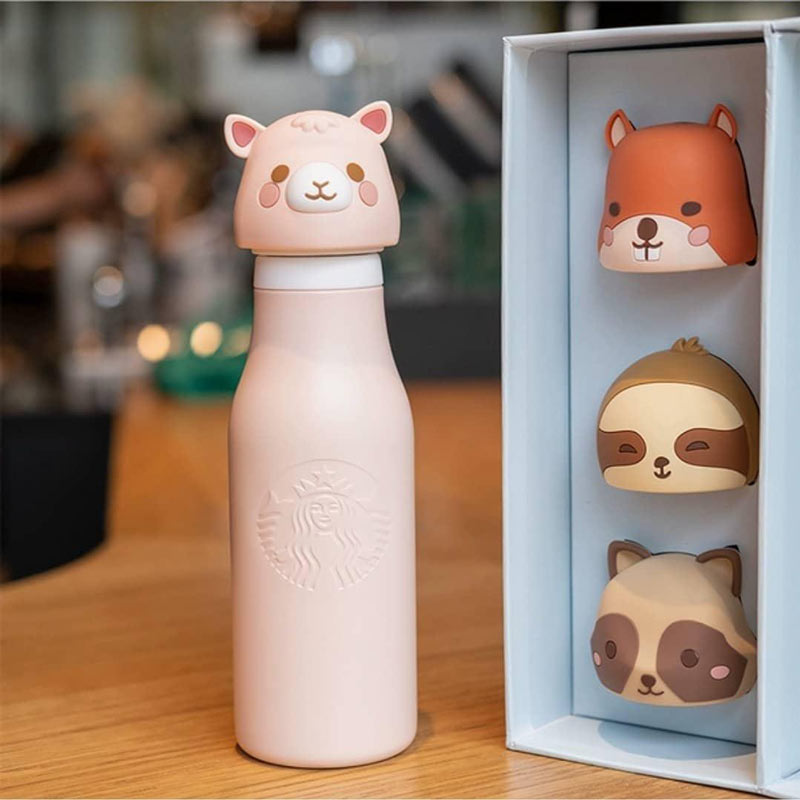 The 4 animal series are also available as coasters. Their heads are able to lie flat or pop up from the table…awwww!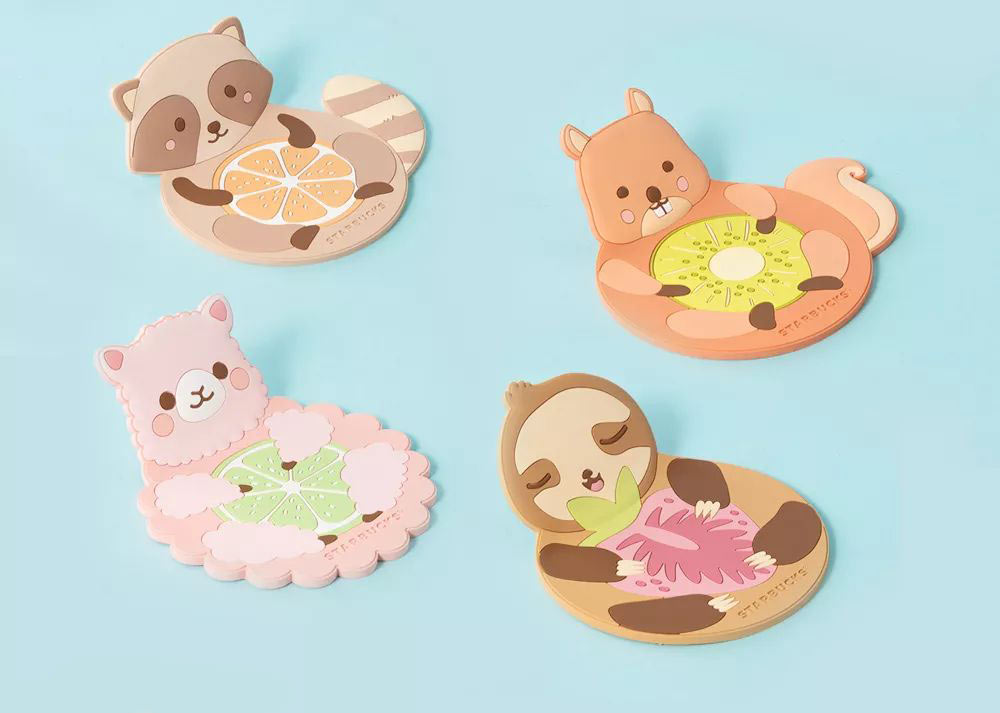 They also come in mugs with pointy ears so you can have a hot cappuccino with an overload of cuteness.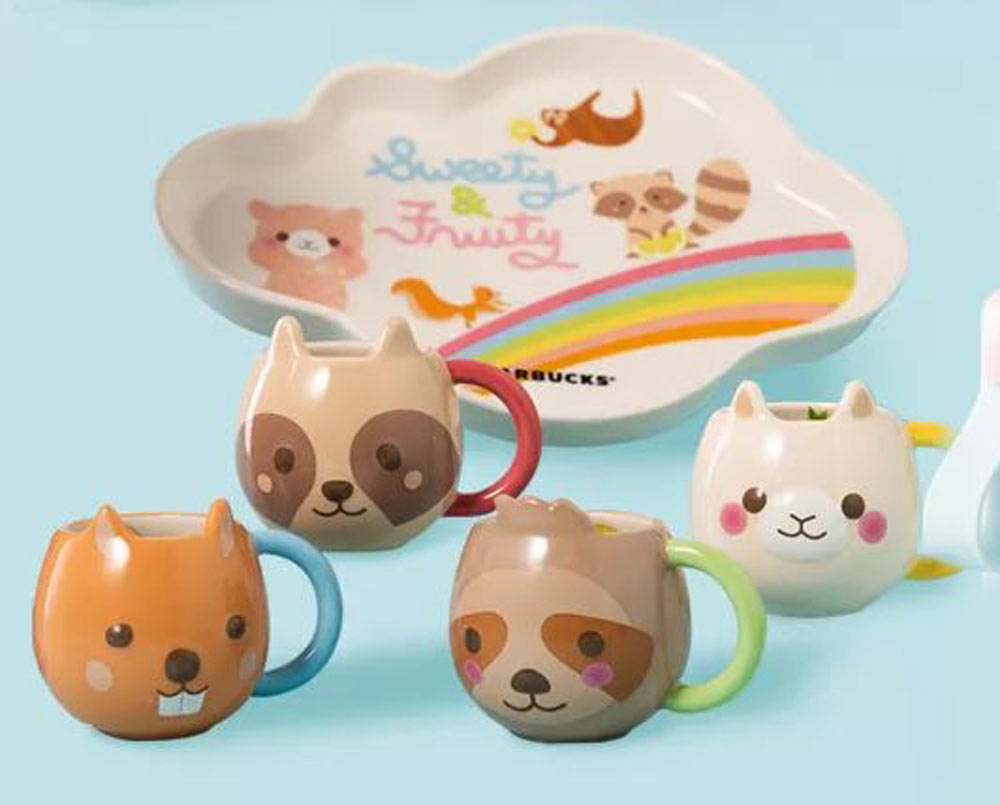 This raccoon mug can double up as a handphone stand so you can watch your favourite YouTube series while having breakfast.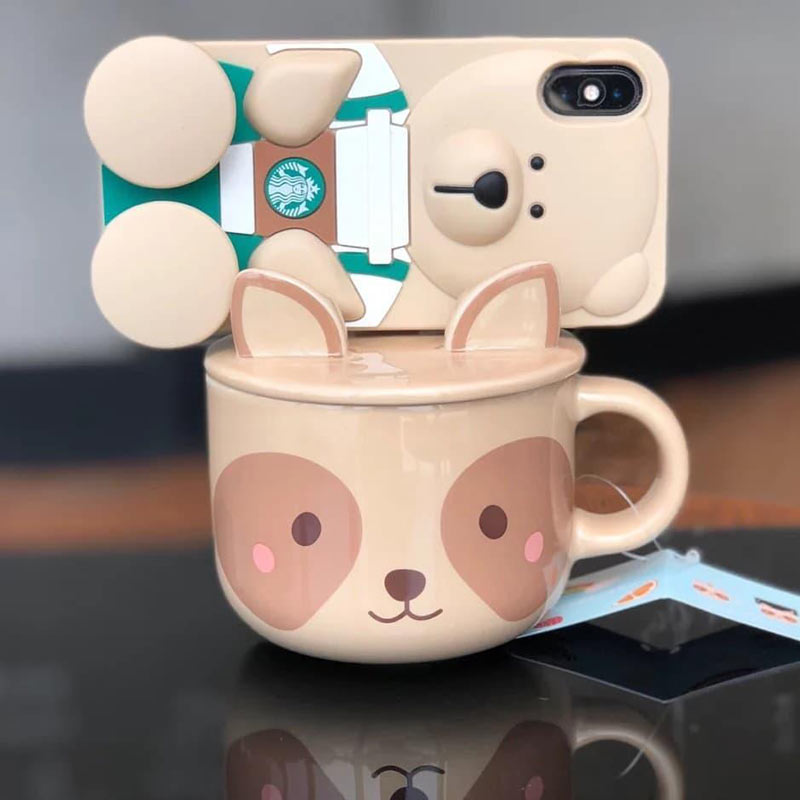 Additional whimsical elements
If you need an extra dose of whimsy, these designs go the extra mile with fluffy clouds, rainbows and strawberry design elements.
To start, how about a glass with a suspended strawberry that comes with a lid featuring a raccoon chilling on a rainbow?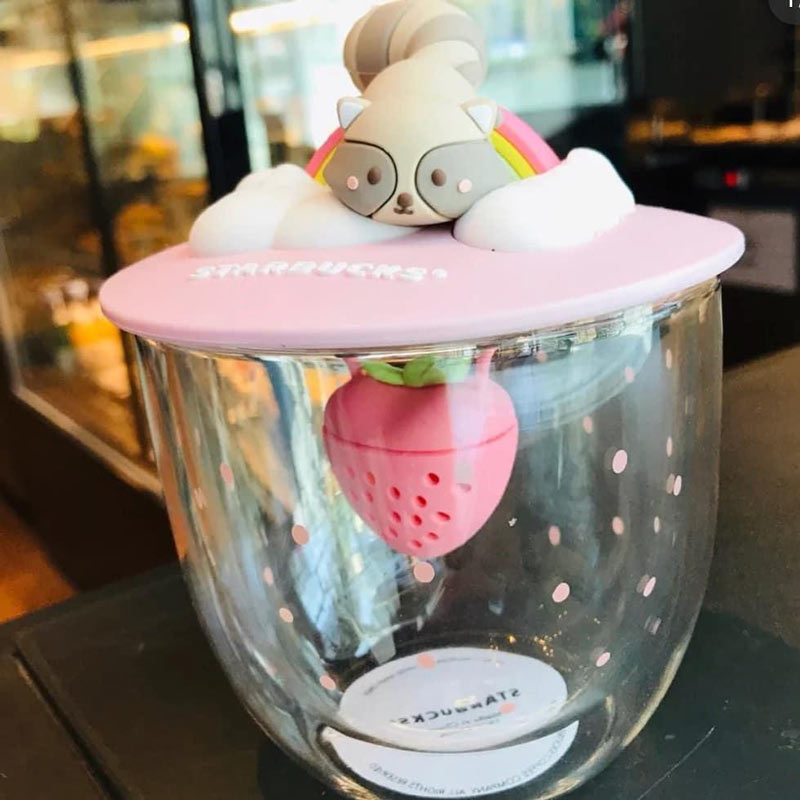 These candy-themed products with adorable animal elements are sure to make any child and child-at-heart delighted.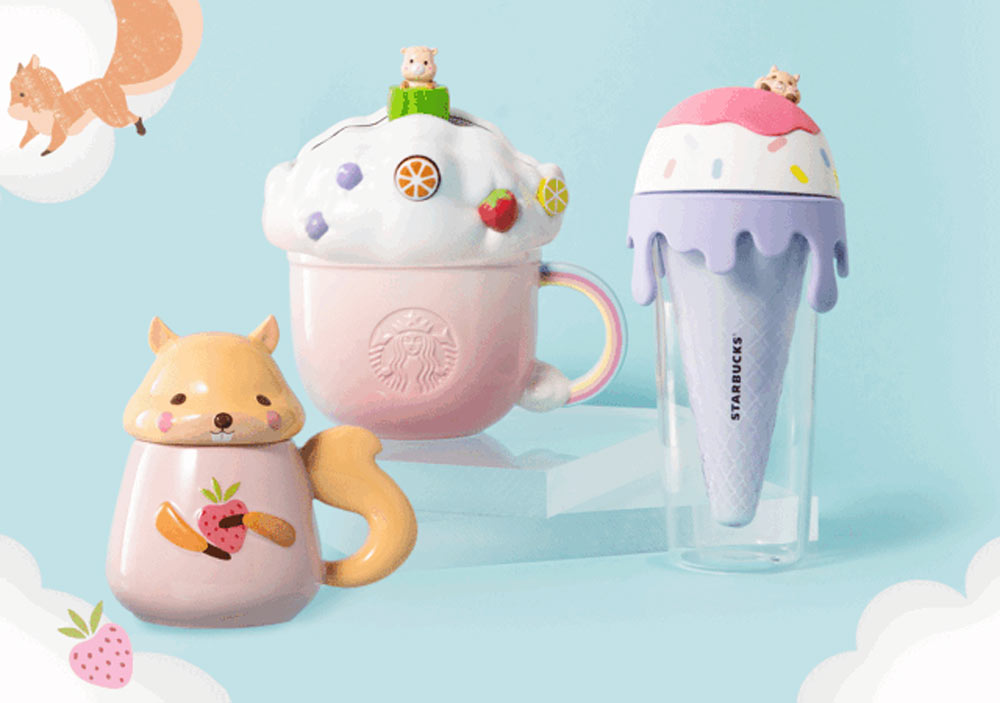 Source
Your drinking experience can be sweet, without any extra sugar with these candy-coloured wares.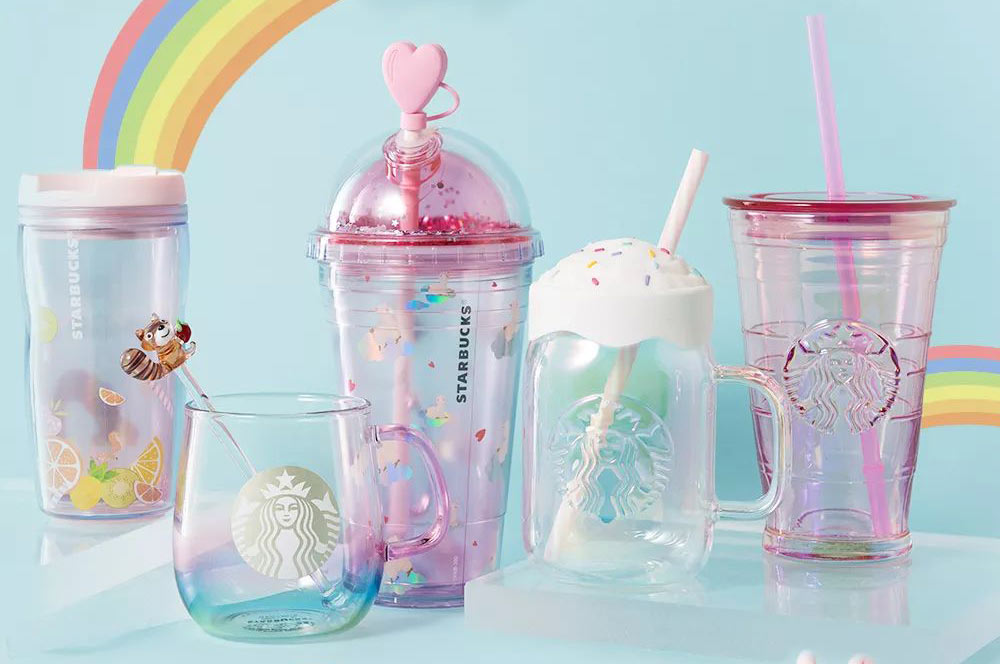 Starbucks China Animal-Themed Products Are Next-Level Cute
For now, these products are only available in China, so you will have to beg your friend who might be heading there for a trip to get them.
Otherwise, check out the other beautiful products available in the Singapore Starbucks stores.
Also read:
Starbucks' New Nautical-Themed Collection Lets You Sail Away In Style
Cover image: Source