Starbucks Nautical-Themed Merchandise  
Starbucks has launched a new line of nautical-themed merchandise, inspired by boat trips to tropical islands. 
In addition, there are some new drinks and desserts on the menu, so entering the coffee chain can be akin to going on holiday at a tropical paradise.
Let's have a look at the merchandise, some of which are exclusive to Singapore.
Exciting new tumblers
These eye-catching Starbucks tumblers feature classic nautical elements such as stripes, and the colours red, white and blue.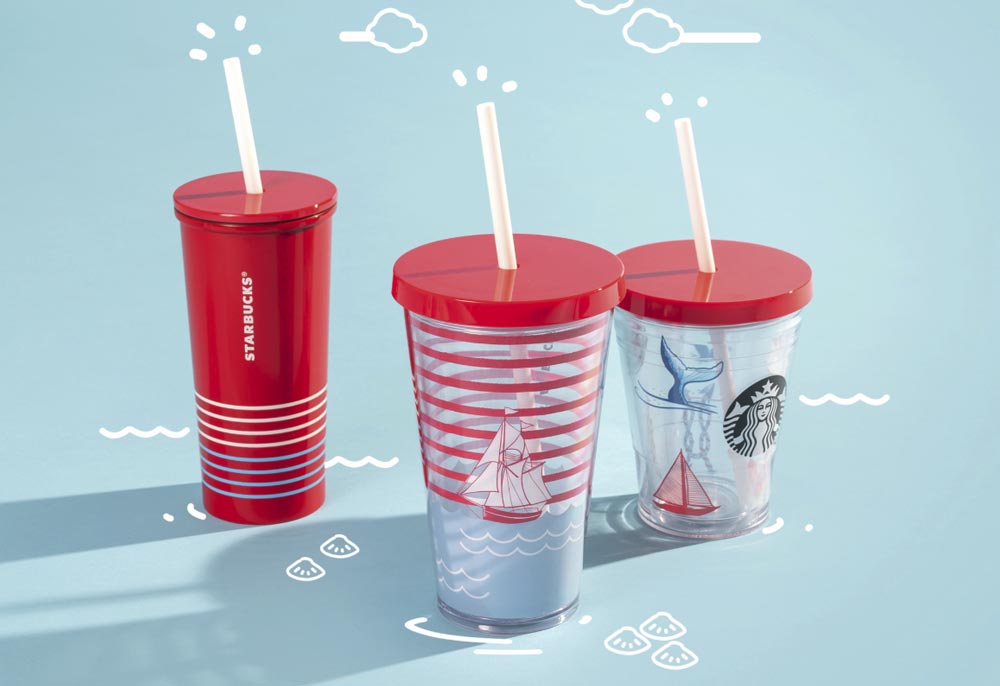 The minimalist red tumbler (left) with horizontal stripes has a 12oz capacity and costs $32.90. The one with red horizontal stripes and a ship illustration (middle) has a 16oz capacity and costs $22.90. The smaller translucent design with illustrations of a whale's tail and a sailboat (right) has a 12oz capacity and costs $18.90.
Beat the heat by bringing along these sleek white bottles or tumbler with you in your tote bag.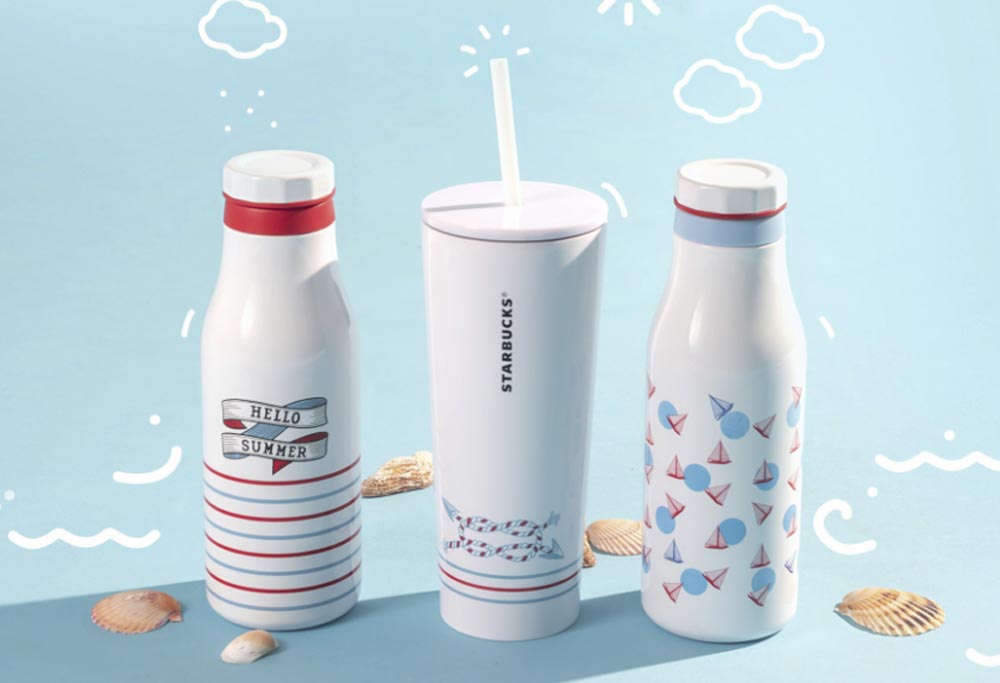 These 16oz containers cost $36.90 each and are sure to imbue some nautical flair to your ensemble.
Check out this transparent tumbler with an adorable miniature sailboat at the bottom.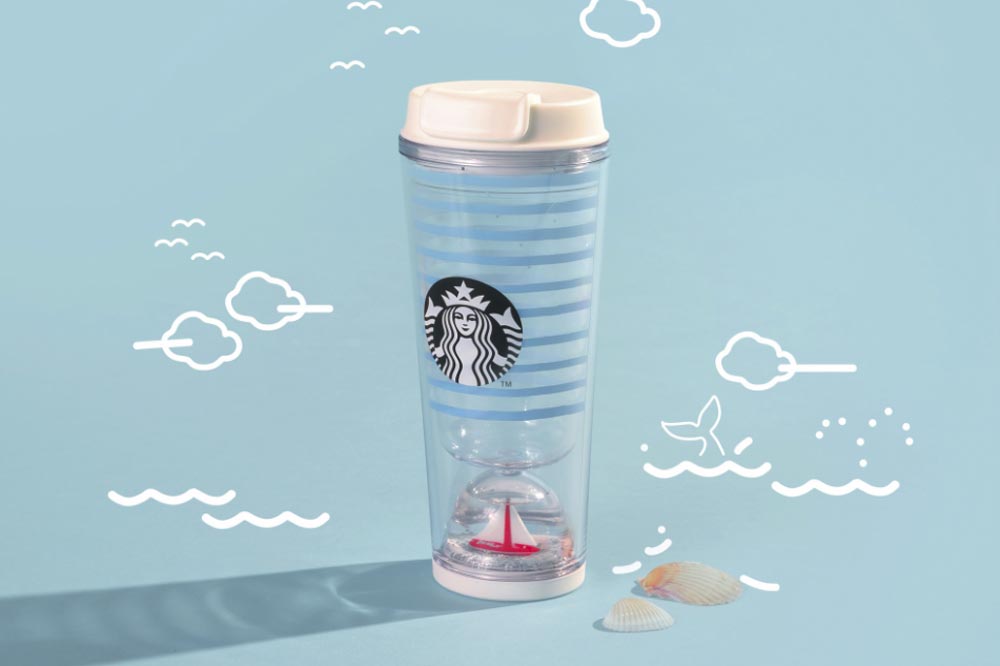 It costs $26.90 and has a 12oz capacity.
Also read:
12 Most Unique Starbucks In Asia—Howl's Moving Castle, Container, Movie Theatre Themes
Tote bag and pouches
To accompany the mugs and tumblers, Starbucks has also launched a nautical-themed tote bag. It comes with its set of iron-on patches so you can customise it according to your fancy.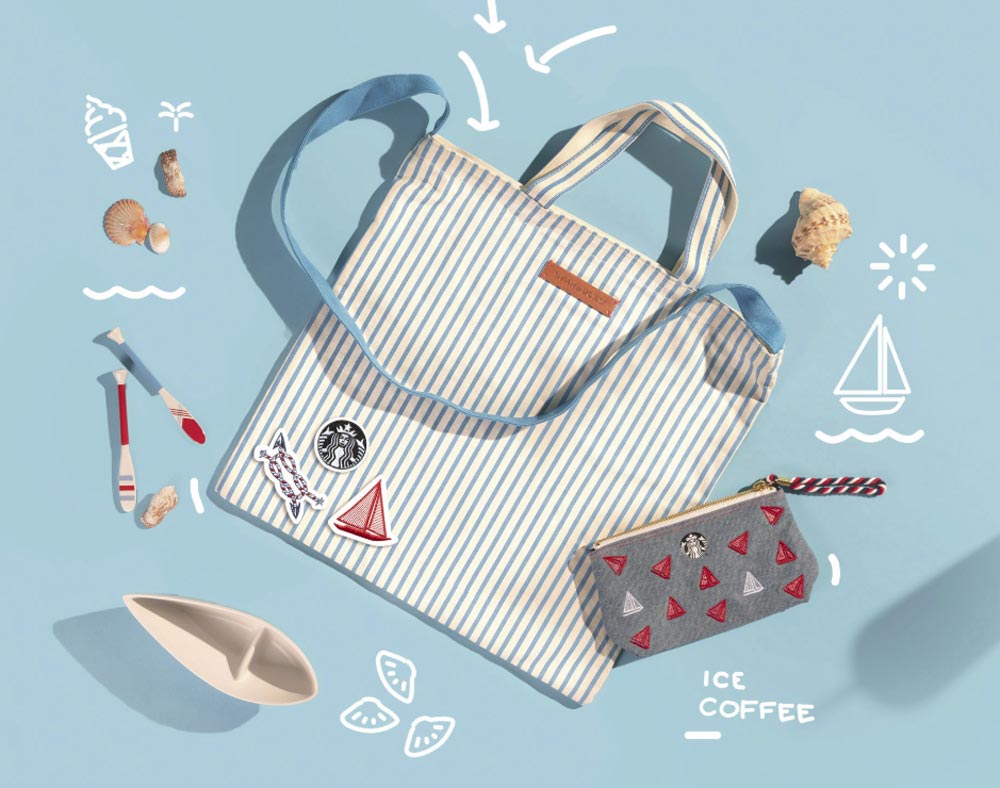 The tote bag retails for $29.90. The denim pouch next to it costs $21.90 and will be only available at selected stores.
There will also be sand-proof denim pouches that are exclusive to Singapore, launching on 3 June 2019.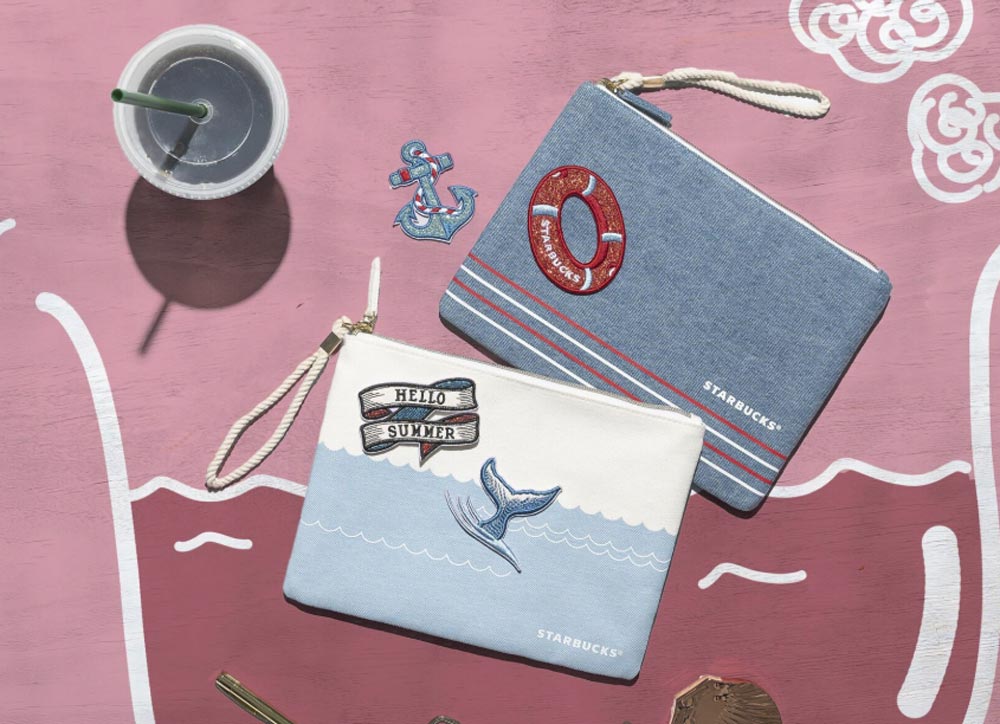 They cost $22.90 and also come with their own stick-on patches.
Tropical-themed desserts
Starbucks has also launched cakes that contain the refreshing taste of tropical fruits to complement its nautical-themed merchandise. They are available from today.  

The extremely Instagrammable Watermelon Mousse Cake and Rock Melon Cake are  available at $6.90 each.
Refreshing Frappucinos
Cool down with these refreshing summer Frappucinos, available from today.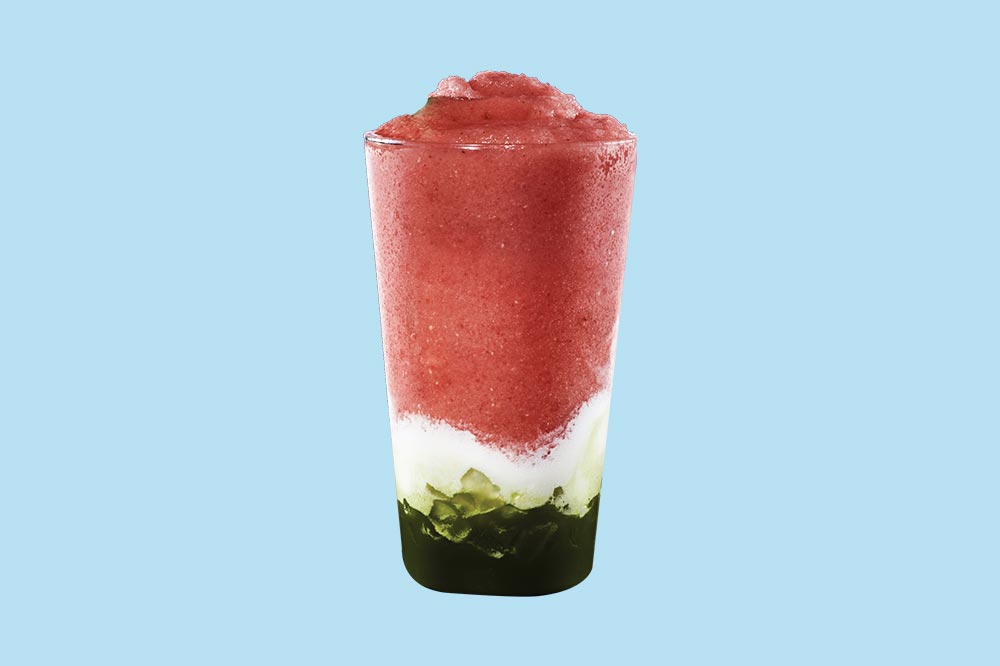 The Watermelon & Lychee Aloe Frappucino contains chia seeds and is blended with real watermelon juice. It is available at $8.20.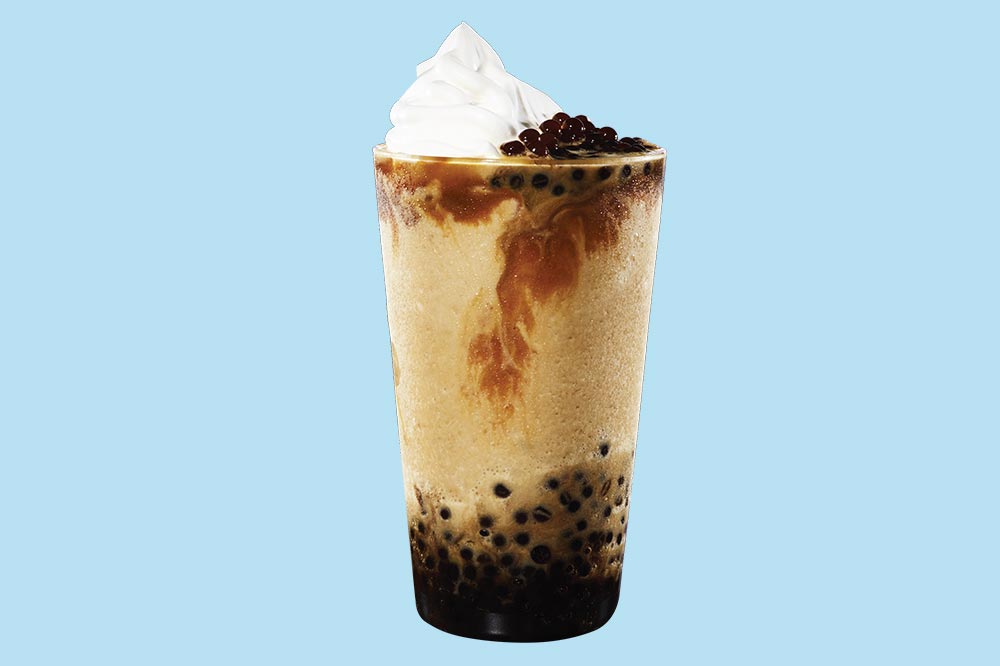 If you enjoy caramel, this Dark Caramel Coffee Sphere Frappucino is topped with a generous dose of caramel sauce and contains pearls filled with Brazilian coffee. It is available at $8.20.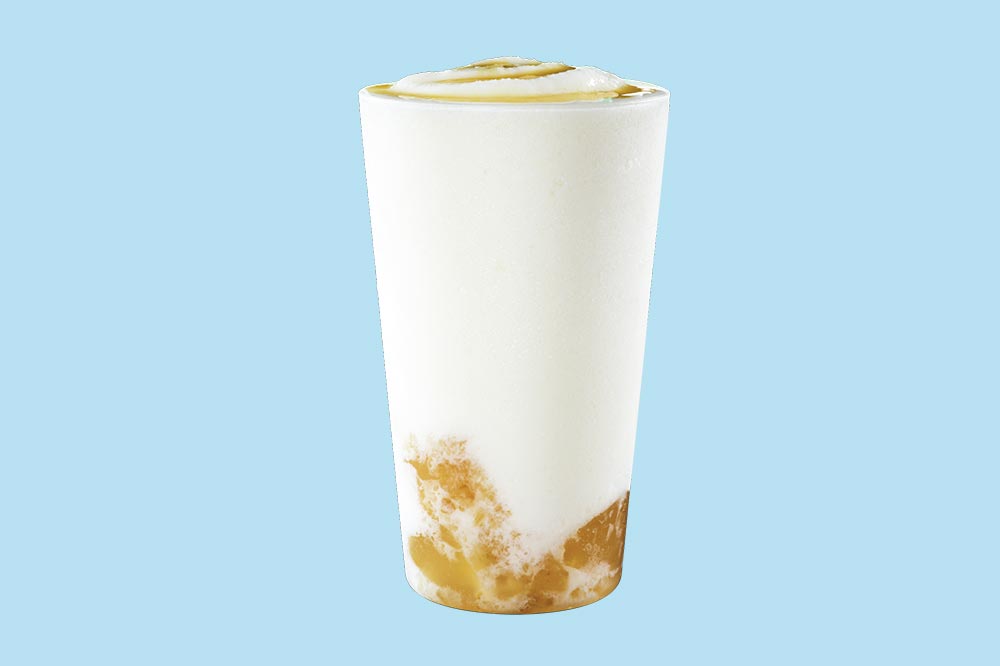 Finally, treat your taste buds to the Yuzu Honey Jelly Yogurt Frappucino, with its creamy yoghurt and a drizzle of yuzu honey sauce to make the experience that much sweeter. It is available at  $7.90.
Starbucks Nautical-Themed Merchandise And Menu
With Starbucks' new line of merchandise and tropical-inspired menu, you can feel like you are on a beach holiday just by popping into one of its many outlets across Singapore.
Also read:
Tamagotchi On 2019 Relaunch Resurrects Our '90s Childhood In Full Colour And With Multi-Player Sync
All images courtesy of Starbucks Singapore