Starbucks Go Green Collection
We're all aware of how climate change is impacting our world, and brands like Starbucks are also trying to do their part. Instead of tossing out another to-go plastic cup, why not consider their all-new stainless steel tumblers for your next drink order. 
Additionally, their Go Green collection features a range of reusable cutlery and lunch boxes which you can use in place of disposables to give Mother Earth a break. Read on to find out more about the special collections.
Stainless Steel Tumblers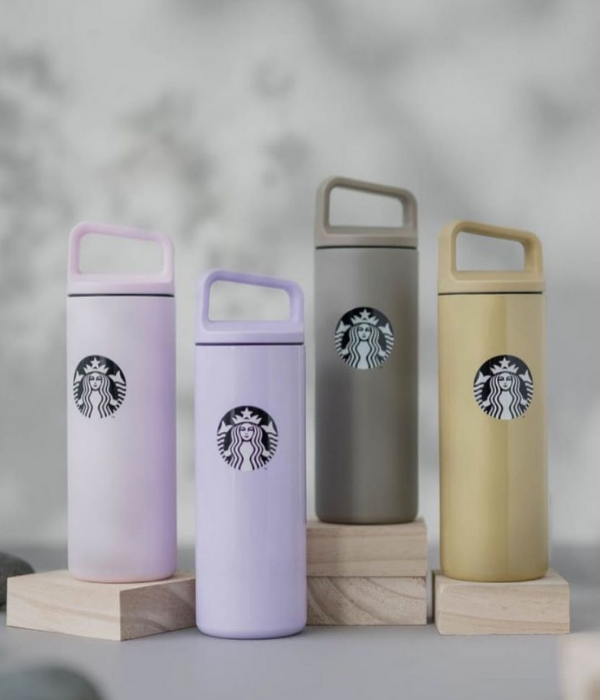 These stainless steel tumblers come in 4 unique pastel and earthy tones with a sleek and simple design so you can carry them out along with you, no matter where you're headed.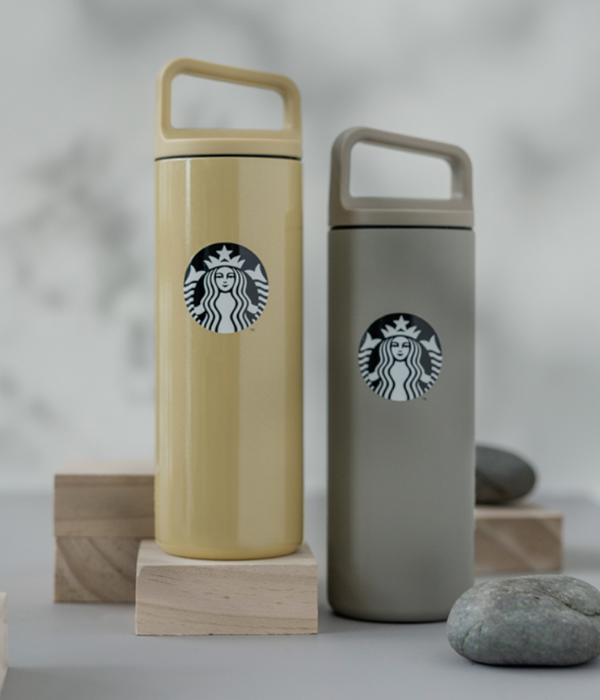 The Oat and Grey version of the tumblers give off major chill vibes, so if you're always in a frenzy and forgetting to get your daily H2O dose, then these 2 are worth considering.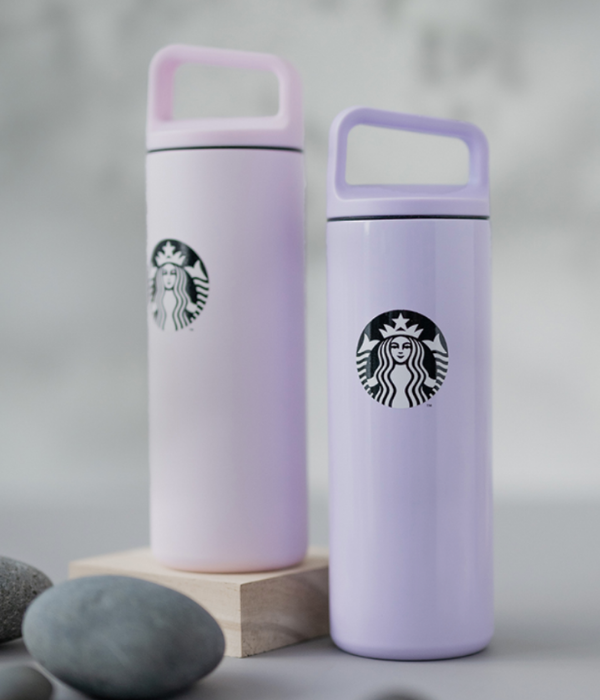 Alternatively, if you're that bestie duo who's always heading down to Starbucks for their 1 for 1 promos, then why not get the Pink and Lavender bottles so you can get your brews without having to waste another plastic cup. 
The stainless steel tumblers are priced at $48.90 each.
Go Green Collection
To add on to your fancy new stainless steel bottle, the Starbucks Go Green collection features not just 1 but 5 different reusable essentials. The design makes full use of almost every shade of green to bring both convenience and chic into each of the pieces.
Food delivery merchants have the option of "no utensils" for a reason – so in replacement of single-use plastics, you can get this utensil set which comes in an army green carry pouch. 
If you've decided to head down to the coffee shop for lunch, you can pair the utensils with this collapsible round-shaped food container, which easily fits into a tote bag or purse when not in use. 
The utensil set and collapsible container are both priced at $24.90 each.
For those of you who like your cai fan with extra dishes, you can opt for this larger rectangle-shaped version of the collapsible container instead. 
The container is priced at $26.90.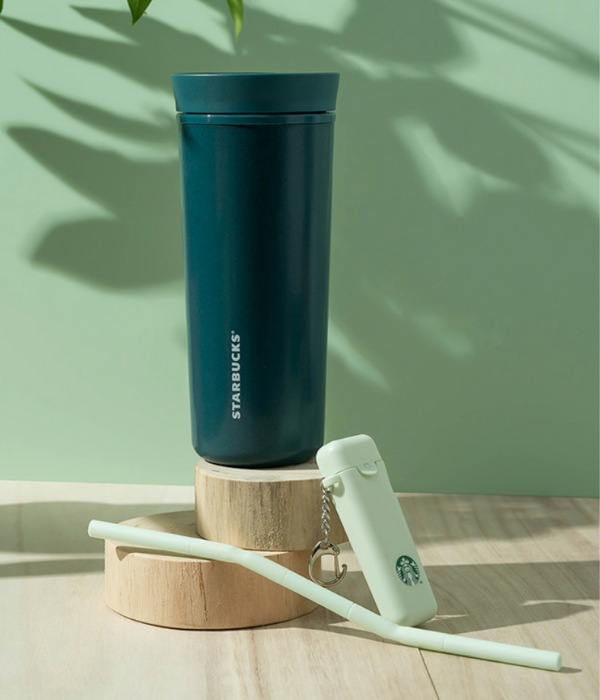 If the bottles earlier don't suit your aesthetic, this green tumbler is an alternative to consider. With a screw-on cap and minimalist design, it's a good bottle to take with you to school or to work for when you need a sip of a cold refreshing drink. 
Additionally, the straw in the collection is made from coffee grounds and polypropylene, allowing it to bend enough to fit into a compact carry case. This means no more excuses for not bringing along your reusable straws when you can clip this one to your bag or even your jeans belt loop. 
The tumbler is priced at $29.90 while the straw set is pierced at $15.90. 
Starbucks Go Green & Stainless Steel Tumbler Collection Will Let You Save The Planet In Style
With all these items available, it's time to put in a little more effort into reducing your plastic waste. All the items in the collection are available in Starbucks outlets around Singapore and on Lazada and Shopee. 
All images courtesy of Starbucks Singapore.
Also read:
Starbucks SG's Halloween Collection Has Glow-In-The-Dark & Colour-Changing Mugs For Spooky Celebrations