Starbucks Lunar New Year 2022
From listening to Christmas carols one moment to going gong xi gong xi, it's clear to see that Singaporeans are kiasu when it comes to the festive season. As we enter 2022, Starbucks is here to celebrate the upcoming Lunar New Year cheer with adorable tiger-inspired drinkware and accessories.
Tumblers and mugs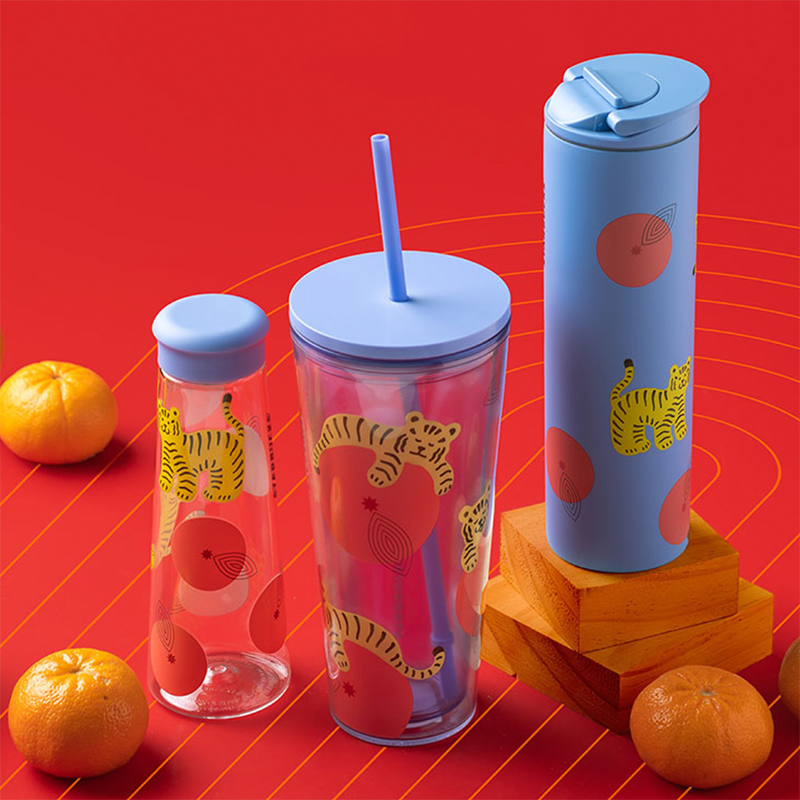 From left: 12oz bottle, $24.90; 20oz tumbler, $26.90; 16oz tumbler, $45.90 
As Starbucks launched a Year of the Ox collection last year, it's no surprise that they're bringing in the next zodiac animal for this year's merch. Enjoy extra luck this year with the tangerines and tigers drinkware, available as a bottle or tumbler.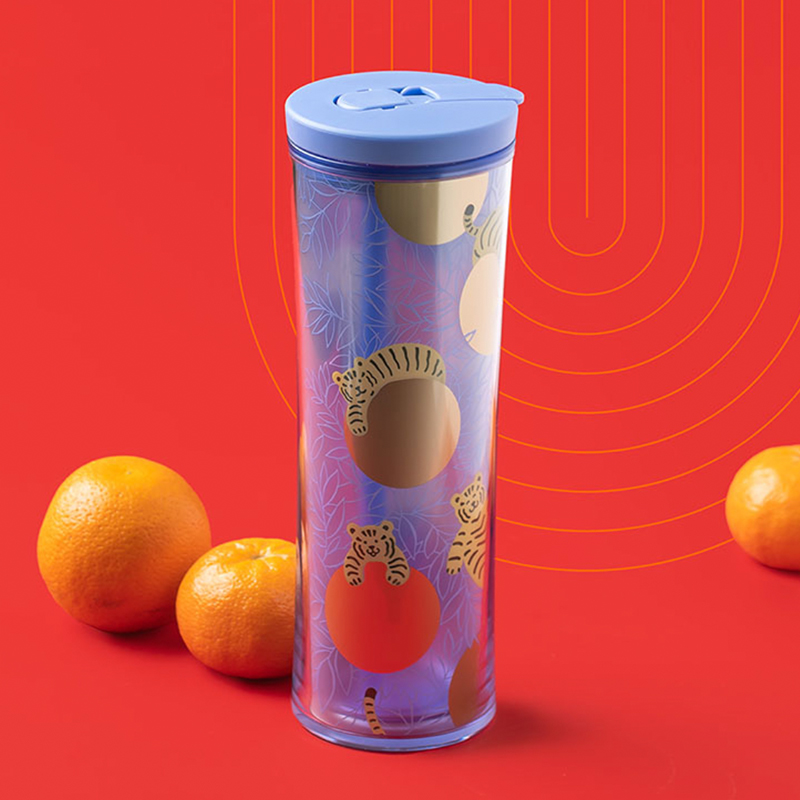 There's also another tumbler in a similar design with blue hues, perfect for grabbing your favourite latte while on the go. The 20oz tumbler is retailing at $39.90 each, featuring tigers prancing around the tangerines.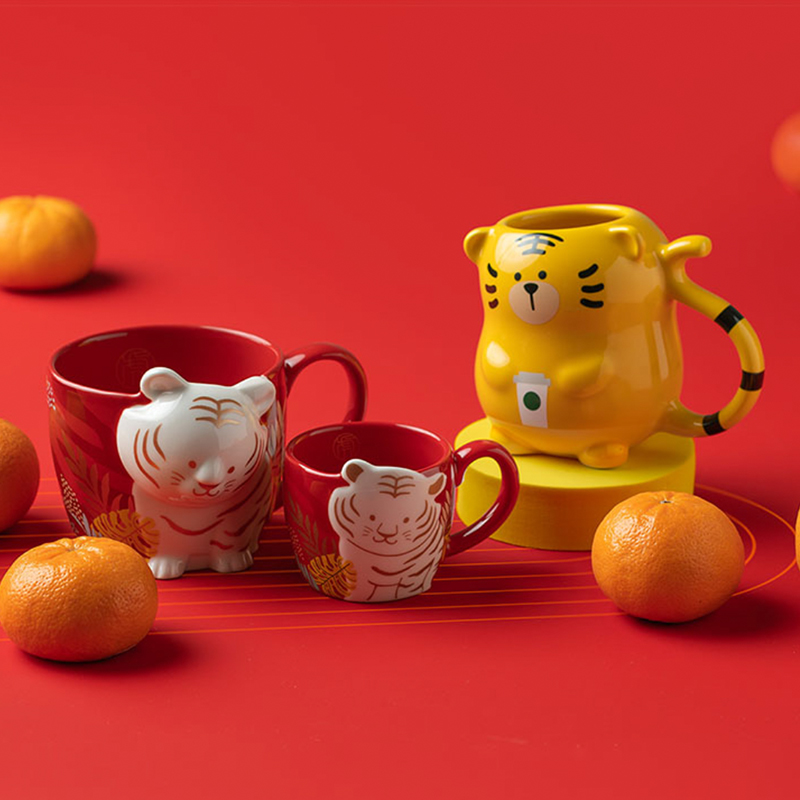 From left: 12oz mug, $25.90; 3oz mug, $19.90; 10oz mug, $25.90
Keep your very own zhao cai mao, aka fortune cat, by your side while you mahjong with these tiger mugs. There are 2 different designs such as the red and gold mugs to represent prosperity, as well as a chubby yellow tiger holding onto a cup of coffee.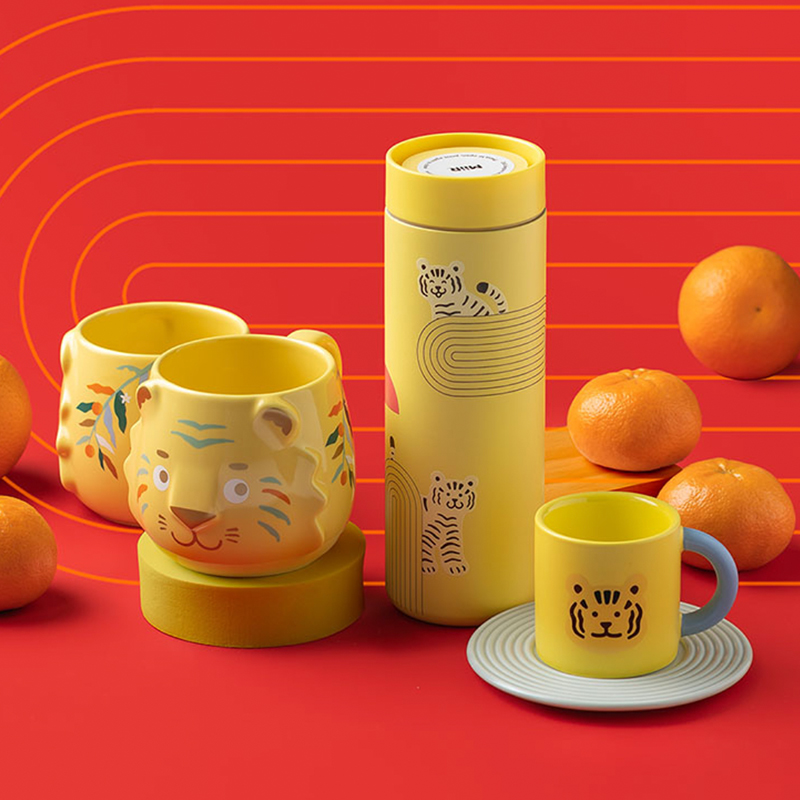 From left: 12oz mug, $25.90; 16oz bottle, $49.90, 3oz mug and saucer, $25.90
For those who are born in the Year of the Tiger, start your mornings with these bright yellow tiger drinkware that remind us of gold coins. The 3oz mug is perfect for measuring the number of espresso shots you need to get through the day, complete with a matching blue saucer.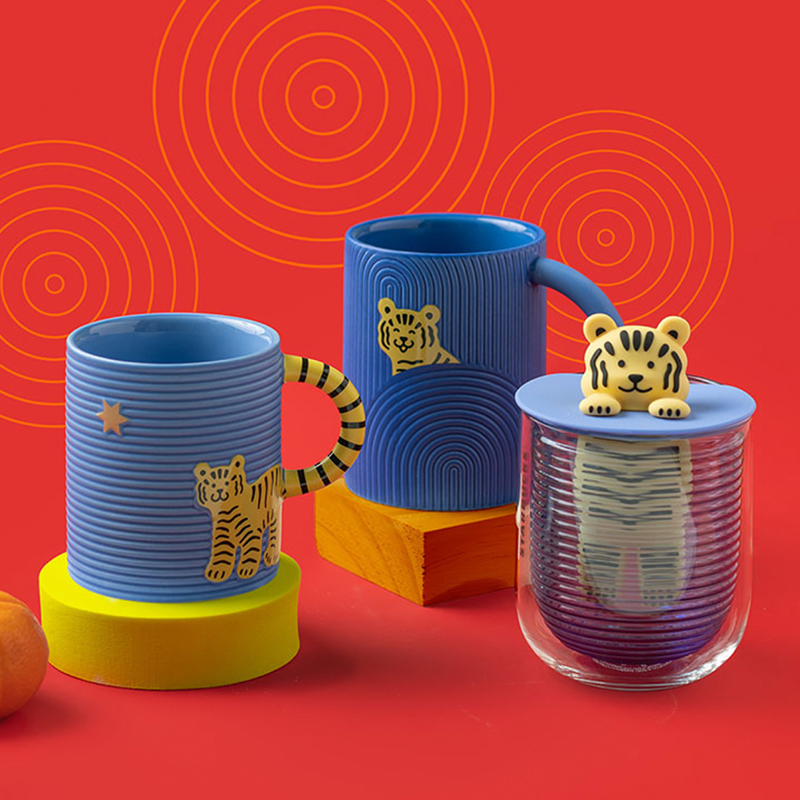 From left: 10oz mug, $25.90; 12oz mug, $27.90; 12oz mug, $46.90
One can never own too many mugs, especially since they also make practical gifts for your BFFs. The next collection of tiger mugs come in dark blue hues, including a silicone tiger lid greeting you with every sip.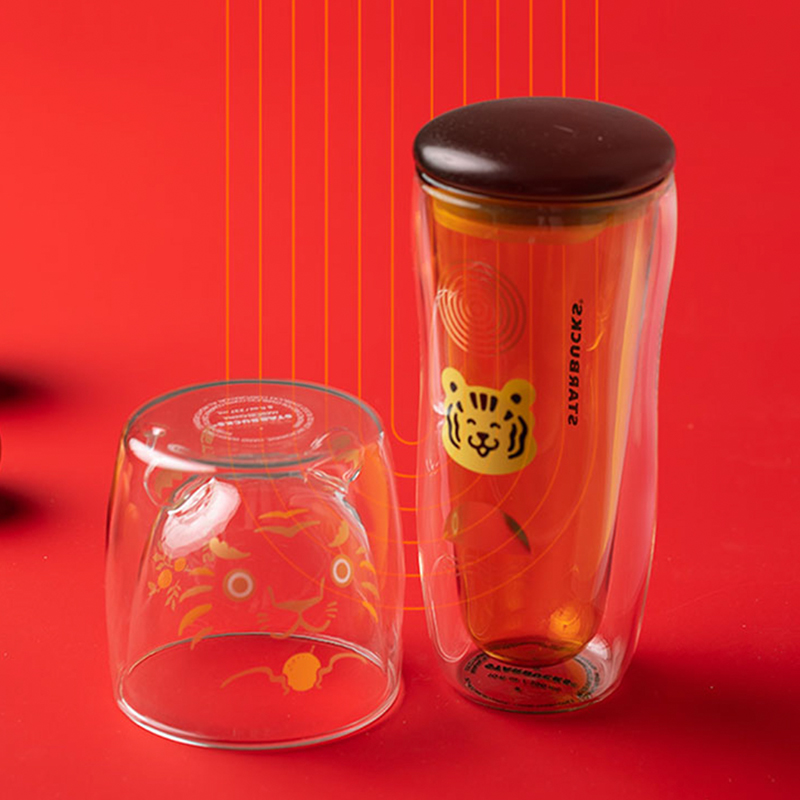 From left: 8oz mug, $42.90; 10oz tumbler, $41.90
Though fragile, you can't deny that glass drinkware has a certain elegant and chio vibe to it. Both the glass mug and tumbler are double-walled and durable, with the mug featuring a tiger looking determined to offer your oranges to your guests. 
Bottles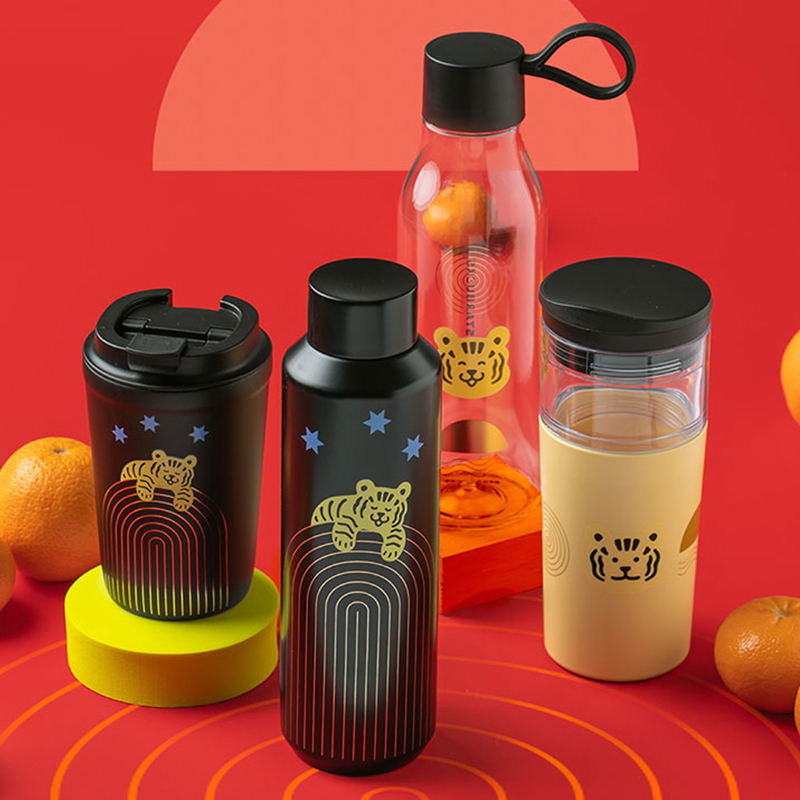 From left: 12oz tumbler, $39.90; 20oz bottle, $45.90; 24oz bottle, $33.90; 16oz tumbler, $27.90
Stay hydrated with these sleek and classy black bottles showcasing a tiger sleeping underneath the stars. Or, you can also take the transparent bottles with you on a roaringly fun picnic date with bae.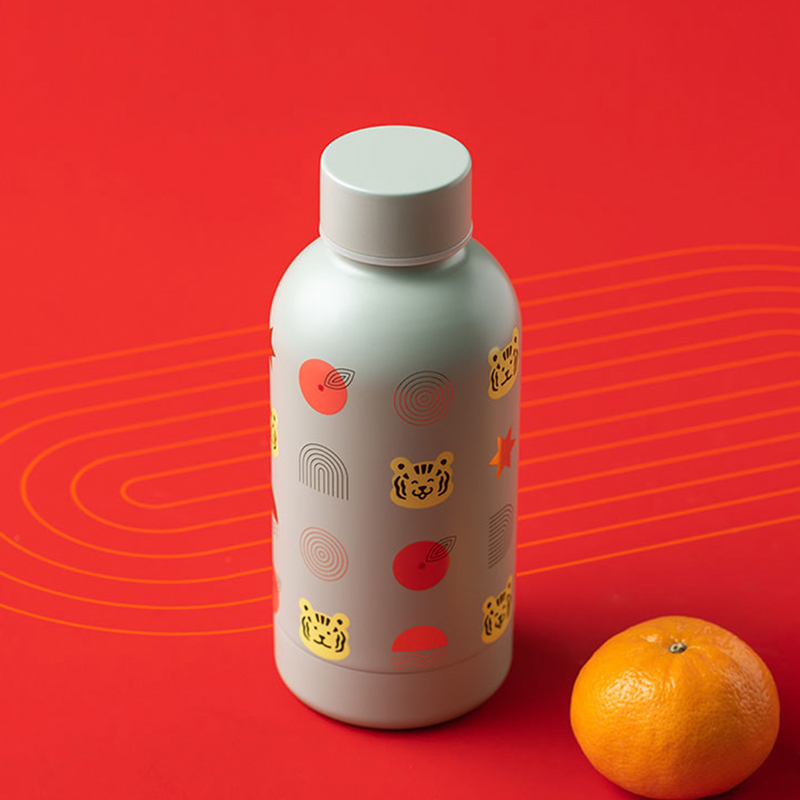 If you prefer something more compact to fit into your tote bag, check out this 13oz bottle instead. Decked out in tangerine and tiger motifs once again, it's retailing at $33.90 so you'll be all ready to start the new year.
Accessories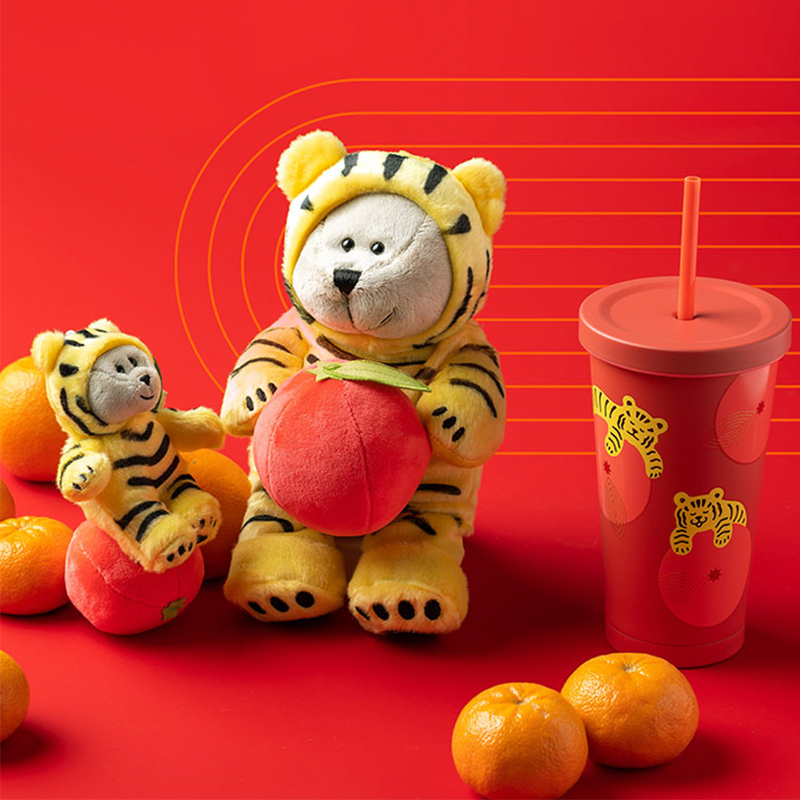 Wish your loved ones a happy new year with these adorable bearistas donning a tiger hoodie. There are 2 sizes available, with the smaller one being 18.5cm at $29.90, while the larger doll standing at 24cm for $46.90.
The 18oz tumbler comes in a bright red shade just like a red packet for those who can't get enough auspicious merch for the year, retailing at $39.90.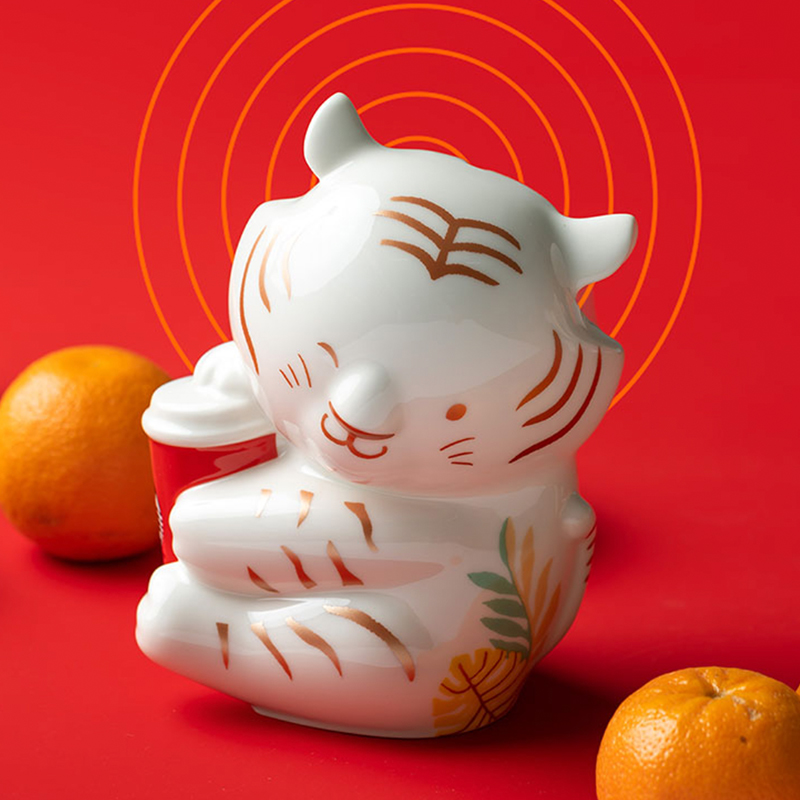 Save up your angpao money by depositing it into the white tiger coin bank in this collection. Upon closer inspection, the winking tiger is also holding onto a cup of Starbucks coffee. It's 18cm high and is retailing at $39.90.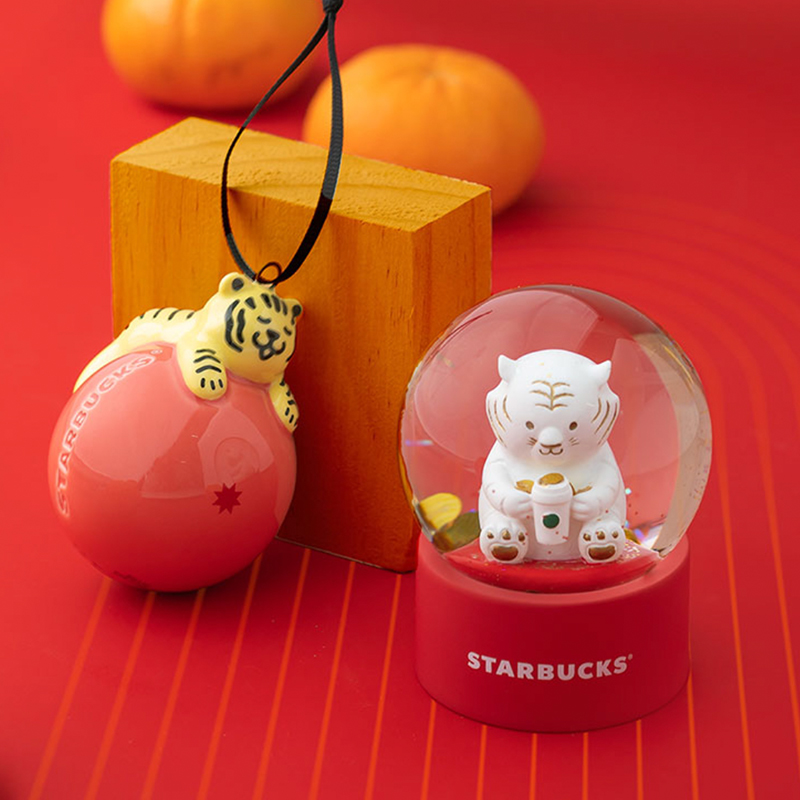 Bless your friends with good fortune and more tiger-inspired gifts like the bauble at $16.90 and snowglobe at $32.90. Though Christmas may be over, you can display these exclusive merch in your home all year round.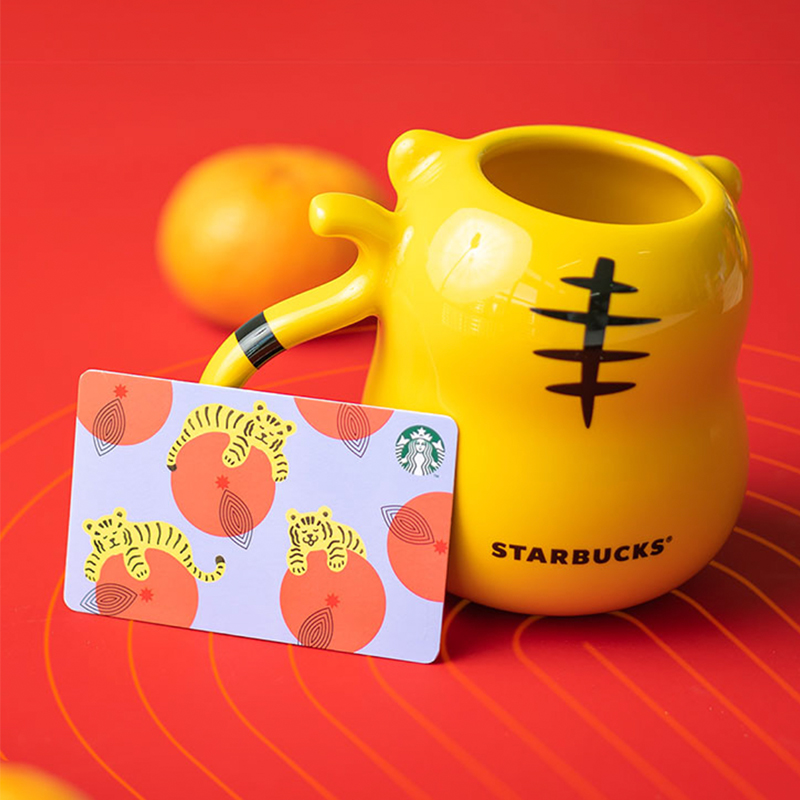 If you're looking to perk up your colleague's Monday blues by treating them to coffee, purchase this cute Starbucks card in a design of more tiger and tangerines. A minimum load of $10 is required, allowing your recipient to freely choose their favourite drink.
Kickstart A Roaring 2022 With Starbucks' Lunar New Year Collection
While we were treated to a range of holiday collections for Christmas just last month, it seems like Starbucks isn't holding back when it comes to celebrating the new year. The Lunar New Year 2022 collection will be available in Starbucks stores islandwide from 5 January 2022, 12pm onwards.
The collection can also be purchased on Starbucks' official flagship store on Lazmall and Shopee on the same day — head over to Starbucks Singapore's website for the full details. 
All images courtesy of Starbucks.
Also read:
Starbucks x LINE FRIENDS Has New Drinkware In Brown, Cony & Sally Designs To Join The X'Mas Cheer