Starbucks Japan Exclusive In Singapore
The sakura blooms for a short period of time in Japan, attracting tourists from all over the world, including many Singaporeans. Starbucks Japan has attempted to capture its fleeting beauty by decorating its signature mugs and cups with pink sakura prints.
For a limited time only, you might be able to catch these pretty designs at selected Starbucks outlets in Singapore, but word on the street is that they are flying off the shelves.  
Starbucks Sakura Bearista Cup Lid
At $18 each, these adorable cup lids in sakura motifs have Starbucks Bearistas in cat costumes holding their favourite drink as the lid handle. Can you say kawaii?
The cup lids protect your drink from contaminants and keep them warm or cold for a tad longer.
Also read:
12 Most Unique Starbucks In Asia—Howl's Moving Castle, Container, Movie Theatre Themes
Sakura double-walled glass mug
Remember how citizens in China got their claws out over Starbucks China's cat paw cup?
You might find these double-walled sakura glass mugs worth fighting over as well.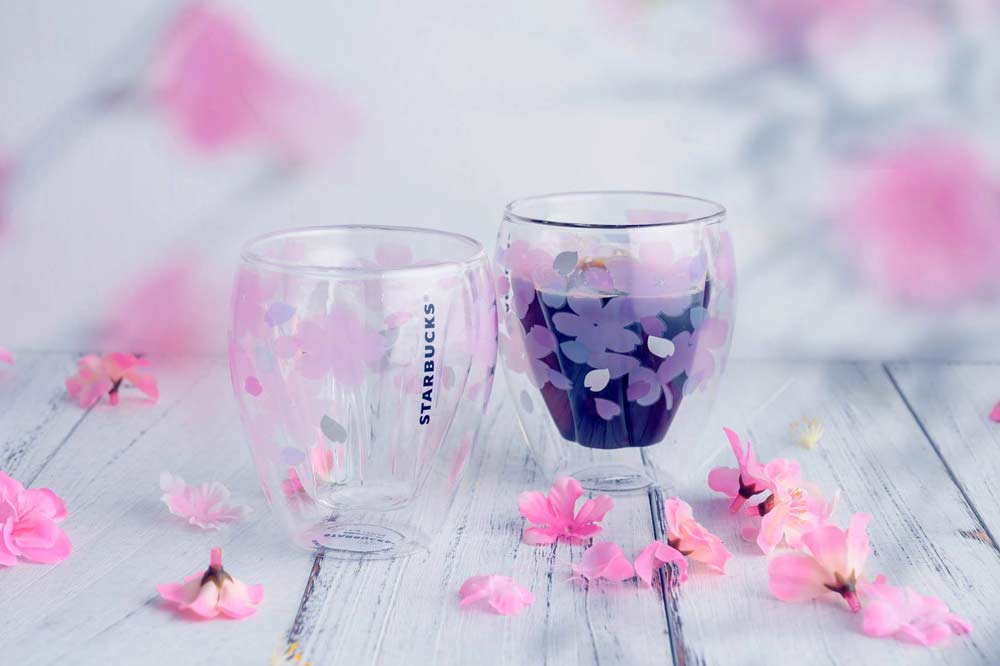 As long as your drink is coloured, be it your favourite chai latte, matcha or black coffee, you can enjoy the effect of sakura petals floating over it. They are available for $28.90 each.
Sakura tumblers and bottles
If you are an active girl on the go, you might find these tumblers and bottles a handy accessory on your way to gym class.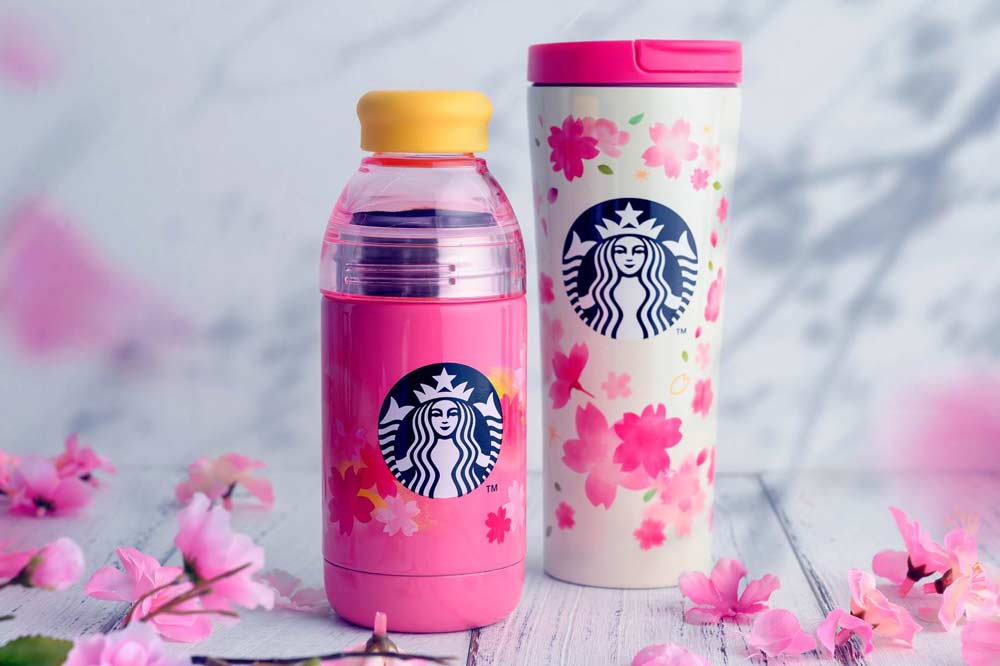 The 12oz bottle on the left retails for $49.90 and the 12oz tumbler on the right retails for $39.90.
If you prefer purple over fuschia, consider the designs below.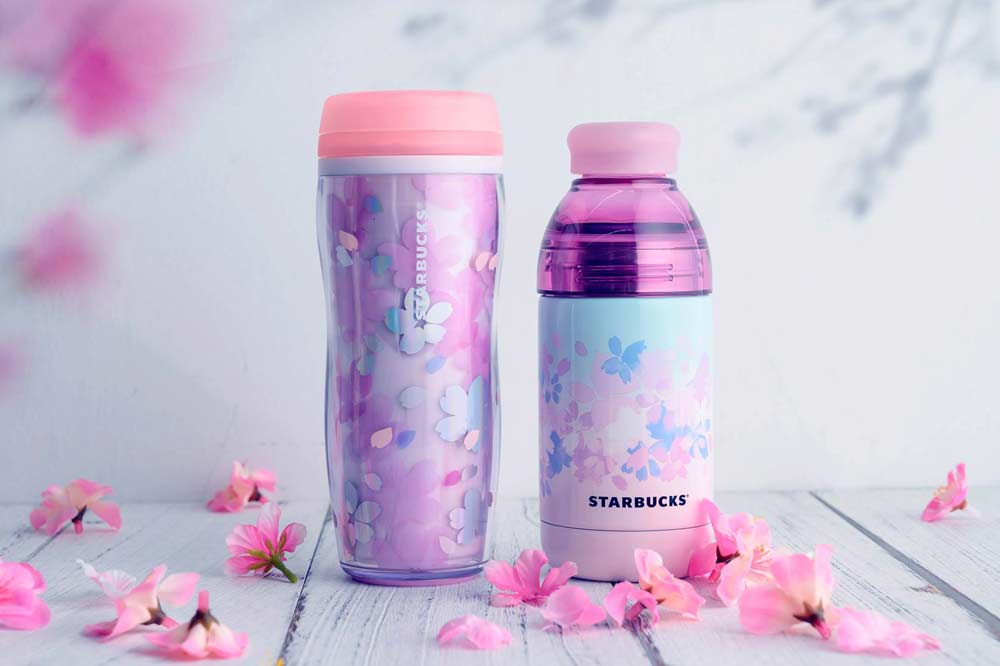 The 12oz tumbler on the left retails for $22.90 and the 12oz bottle on the left retails for $49.90.
Available at selected stores only
Do note that the Starbucks Japan Exclusive collection is available at selected stores only. Please check out the Starbucks Singapore Facebook page to see if your nearest Starbucks outlet carries these products.
Starbucks Japan Exclusive In Singapore
Usher into the springtime despite Singapore's year-round summer, with these sakura-adorned designs and enjoy your favourite Starbucks drink in style.
Also read:
Starbucks Released Cat Paw Cup In China And People Got Their Claws Out
All images via Starbucks Singapore