Starbucks Taiwan Otter Merchandise
Last week, Starbucks Taiwan launched a Mid-Autumn collection filled with bunnies. This week, they've released a special range especially for Chinese Valentine's Day, which fell on 25 August 2020. The main character gracing this collection is one close to most Singaporeans' hearts: the otter.
Otter mugs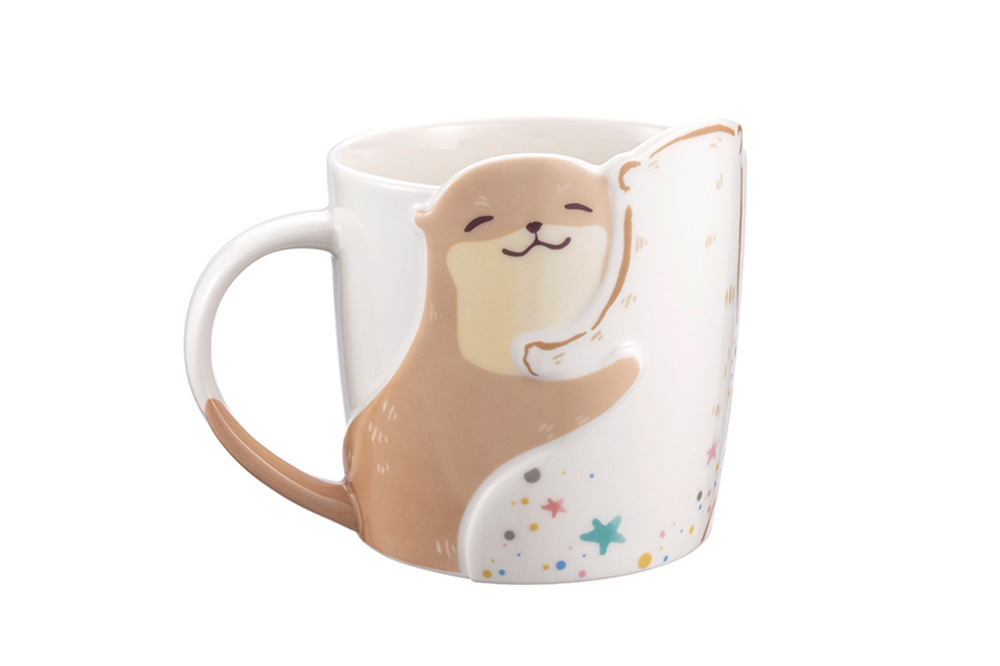 First, here's a little Mandarin lesson. "Otter" in Mandarin is "水獺". The second word is repeated in the name of this mug, which is called "獺想你". It's a play on words and translates to "he misses you". From the expression on the otter's face, he's clearly in the throes of a blissful reunion.
The level of attention to detail on this mug is off the charts. The front-facing otter's tail seamlessly stretches out to the curved handle of the mug, as if he is wagging his tail with joy while hugging his SO.
Turn the mug around, and you'll see said SO's face peeking out above the inside of the mug. The other side of the mug is dotted with colourful hearts, stars and leaves, which pop out against the white background.
The 14oz "he misses you" mug retails for NT$600 (~$28).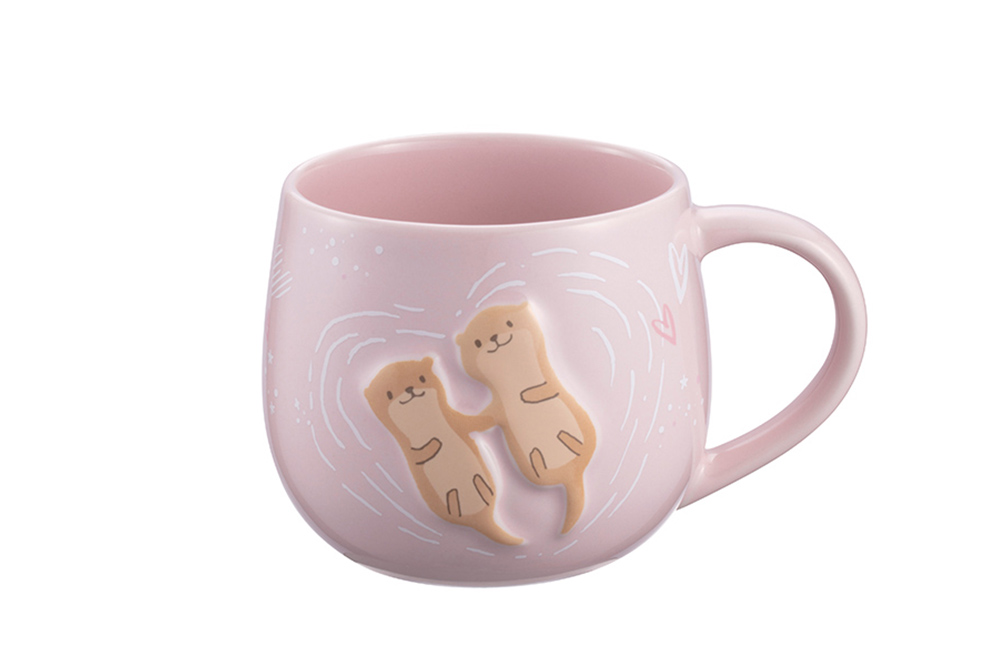 Both otters can be seen in the second design, called "牽著我", which translates to "hold me". There's no wordplay this time around. But it does cleverly reference the fact that sea otters hold hands while they're sleeping so they don't drift apart. The couple is even holding hands while surrounded by heart-shaped ripples. Yep, I'm not crying, you're crying.
The 12oz "hold me" mug retails for NT$520 (~$24.25).
Also read: 
Starbucks Taiwan's Mid-Autumn Collection Will Make You Go Down A Rabbit Hole Of Adorableness
Pink products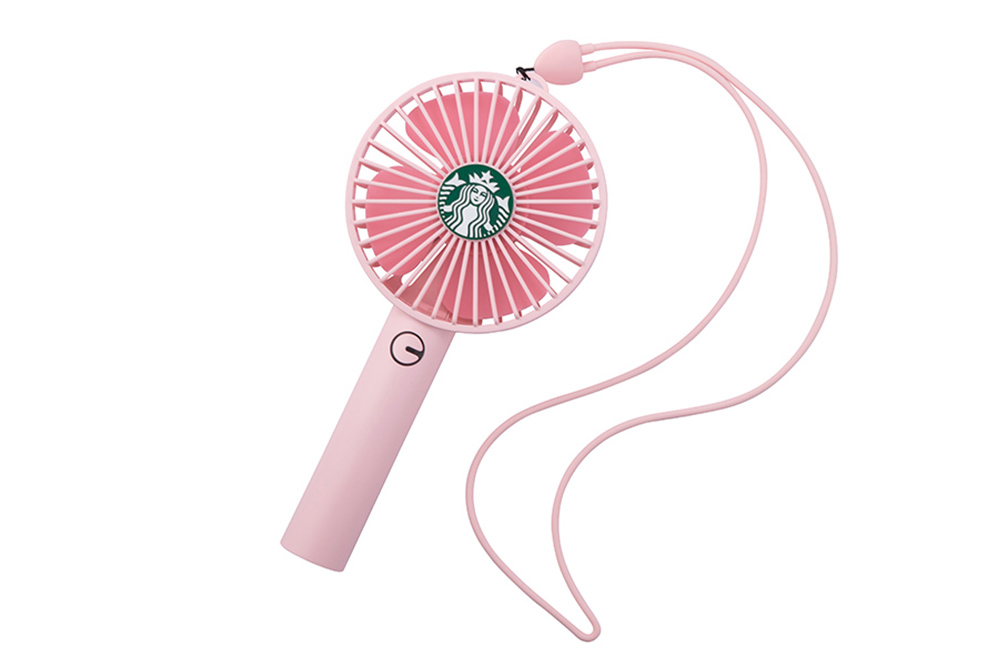 Besides the otter merch, the special collection also includes 2 pink products. There's a portable USB fan in millennial pink with a matching lanyard. This would be a lifesaver in Singapore's perma-summer. It retails for NT$900 (~$42).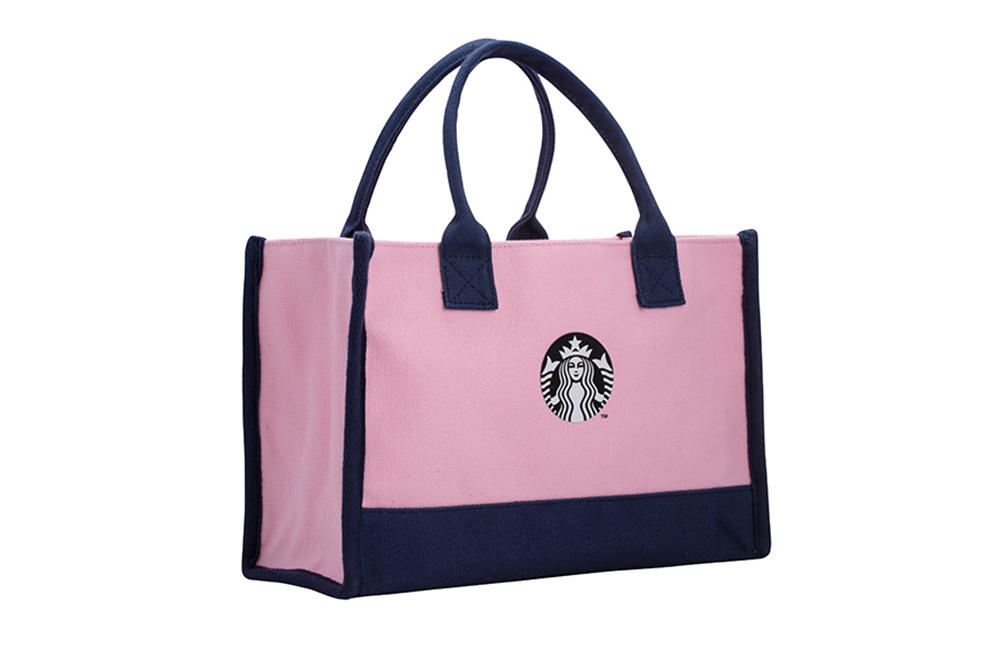 A pink-and-navy blue tote rounds up the collection. It's roomy enough to fit all the snacks and drinks you'd bring along on a romantic picnic with bae. It retails for NT$580 (~S$27).
Starbucks Taiwan Celebrates Chinese Valentine's Day With Otter Mugs
Besides Starbucks, brands including Gucci and Dior also released special capsule collections to commemorate Chinese Valentine's Day (aka Qixi Festival). While this means the collection is unlikely to hit stores in Singapore, the Starbucks Taiwan otter mugs have already appeared on eBay. So if you're a hardcore otter lover, you can try your luck on resale sites and freight forwarding sites like Airfrov.
All images courtesy of Starbucks Taiwan.
Also read: 
Starbucks' Mid-Autumn Collection Filled With Frolicking Bunnies Is Too Freaking Cute