Starbucks x Undefeated
[Update] The Starbucks x Undefeated collection is launching exclusively for Starbucks Gold Members on 14 July and officially on 15 July in Singapore.
Starbucks has teamed up with Undefeated to release new merchandise exclusively at Starbucks stores in Asia. The collection consists of the usual repertoire of tumblers, with the addition of pouches, a tote bag and an apron.
Undefeated is a premium sneaker boutique and streetwear label based in Los Angeles, California. It often collaborates with other big-name brands such as Nike, Converse and Adidas on new apparel.
For this collaboration, Starbucks and Undefeated tapped on a black and lime green colour theme for major streetwear vibes. The words "UNDEFEATED" are sprawled across all the merchandise in a bold uppercase font, making them the perfect accessory to show your support for your preferred political party this GE2020 season.
Mugs and tumblers
First in the series is the 12oz ceramic mug, $44.90. It's pretty much the sleekest mug we've seen in a while, with a cool black body and lid, punctuated with a strip of neon green that reads "UNDEFEATED".
Next is the 20oz stainless steel water bottle with a top handle. Turn it to the back and you will see a sleek black surface with the Starbucks mermaid logo embossing. It retails for $58.90. 
The 16oz stainless steel tumbler is the perfect size for your Grande orders at Starbucks. The tumbler is largely similar to the water bottle, with a few exceptions. It comes with a top lid that you can pop open to drink from instead of a top handle, and has a subtle Starbucks mermaid print instead of an embossed logo. It retails for $54.90. 
Also read:
Starbucks Japan's New Collection Has Pegasus & Shooting Star Motifs To Add Magic To Your Daily Life
Accessories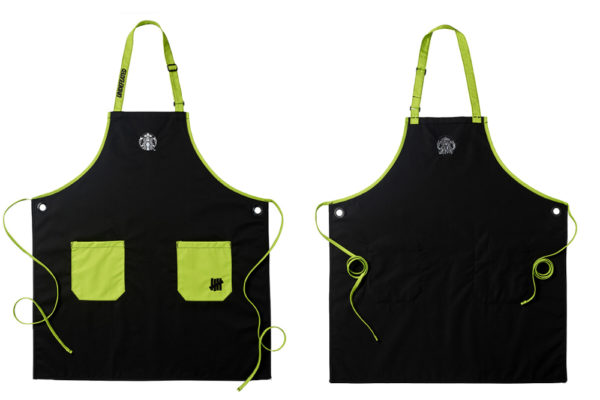 Up your home-cooking game with the Undefeated apron in black with lime green straps and pockets. The apron features the Starbucks logo on the chest area, while the "UNDEFEATED" text lines the neck strap. Undefeated's  logo, the 5 tally marks, is displayed on one pocket. It retails for $45.90.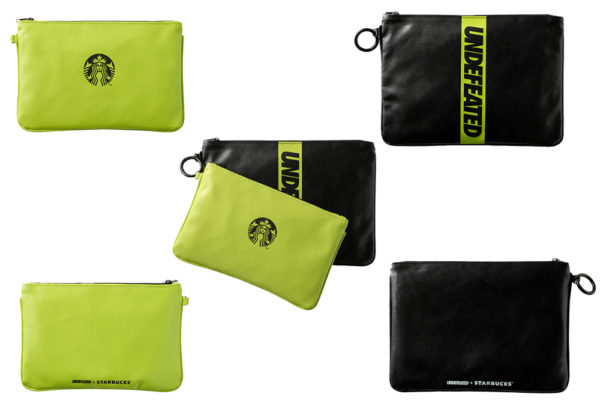 No hypebeast look is complete without a clutch to top it all off. Carry the Black pouch (24x17cm) in your arms with your streetwear apparel and show off that "UNDEFEATED" label or use the lime green Starbucks pouch (21x13cm) to catch the attention of passers-by.
The pouches come as a set of 2 for $36.90, so you can have the choice to switch between them depending on your mood, or use them both at the same time.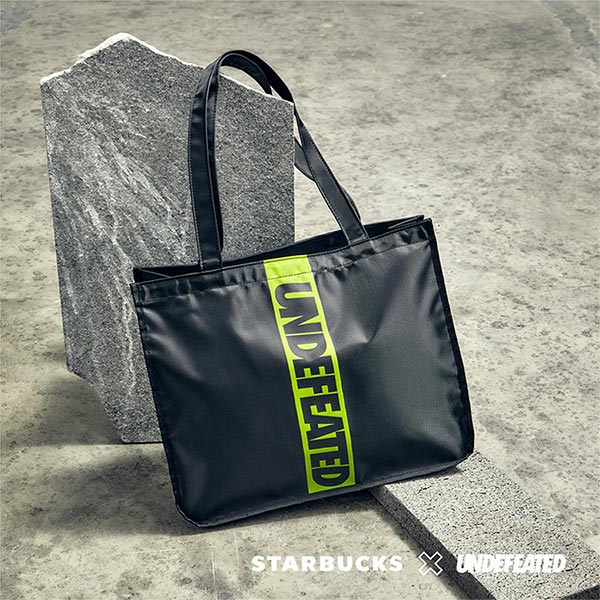 If you tend to carry everything but the kitchen sink when you're out, the Tote Bag will serve you well. It retails for $39.90.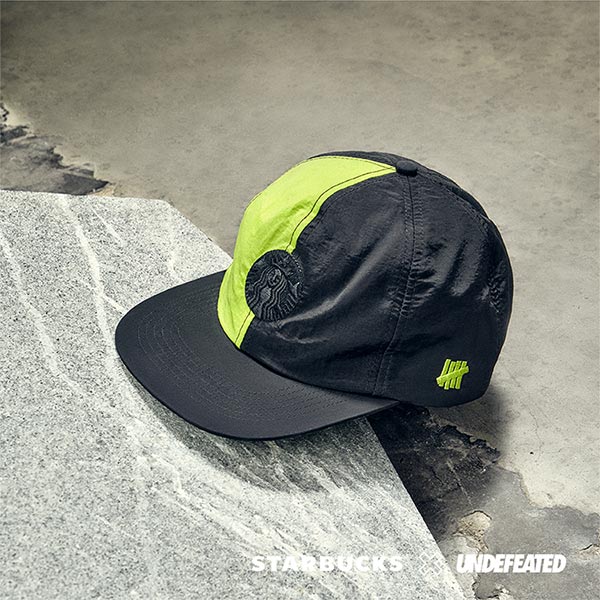 We've seen a lot of merch from Starbucks, but it seems like this is the first time a cap has been included in a collection. One of the front panels is in lime green, along with the Undefeated logo. The rest of the cap, including the Starbucks siren logo sitting front and centre, is in black. It retails for $39.90.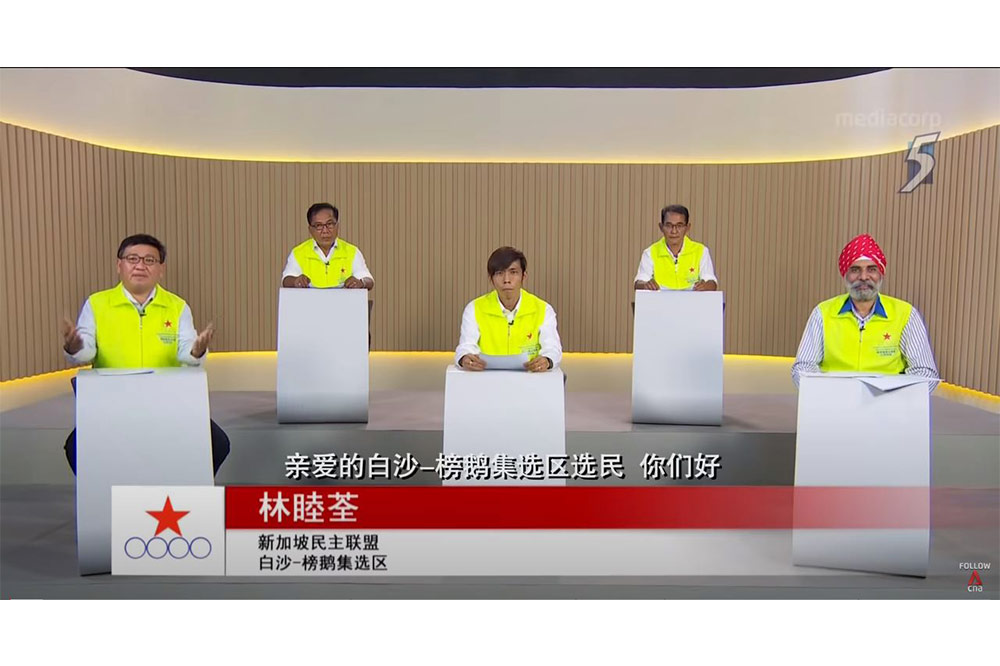 Source
Coincidentally, the lime green echoed throughout the collection happens to be the same hue as Singapore Democratic Alliance's eye-catching party colour, so SDA supporters might want to get in on the action asap. 
Starbucks x Undefeated For Hypebeast Vibes
The Starbucks x Undefeated limited-edition collection is launching exclusively for Starbucks Gold Members on 14 July and officially on 15 July in Singapore.
Also read:
Starbucks' Latest Collection Starring The Merlion Bearista Is A Love Letter To Singapore