Starbucks Cheers To Singapore Featuring Merlion Bearista
With National Day around the corner, and GE2020 even closer, you might be feeling more patriotic than ever. Starbucks has just released its Cheers to Singapore collection featuring its Merlion Bearista to help you celebrate the kampung spirit. You can get your hands on them now in-stores and on LazMall.
Bearista merchandise
The Starbucks mascot has been reimagined into a Merlion on 3 different items.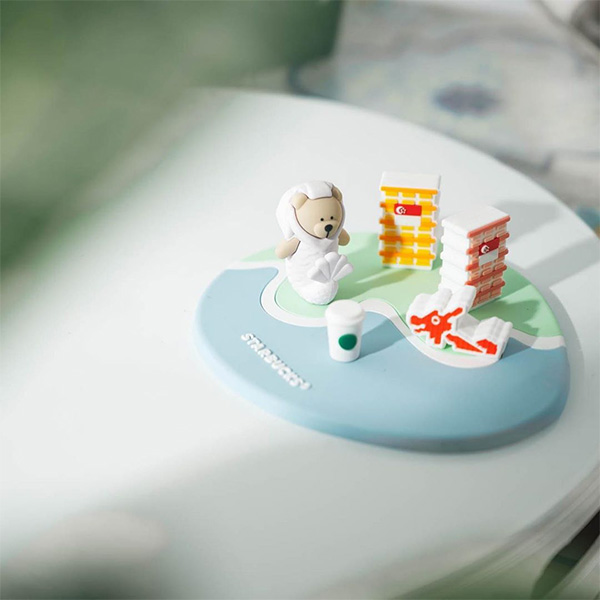 The Starbucks Merlion Bearista Magnetic Coaster lets you assemble a different vignette daily. The magnets consist of 2 colourful HDB blocks, the dragon slide, a Starbucks cup and the Merlion Bearista. It retails for $29.90.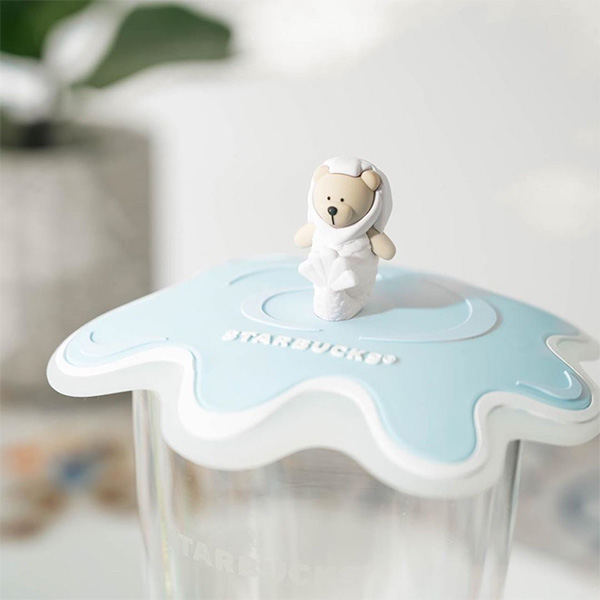 The Starbucks Merlion Bearista Cup Lid is made of silicone. The mascot is perched atop a puddle-shaped blue surface, reminiscent of the main Merlion statue near One Fullerton. It retails for $19.90.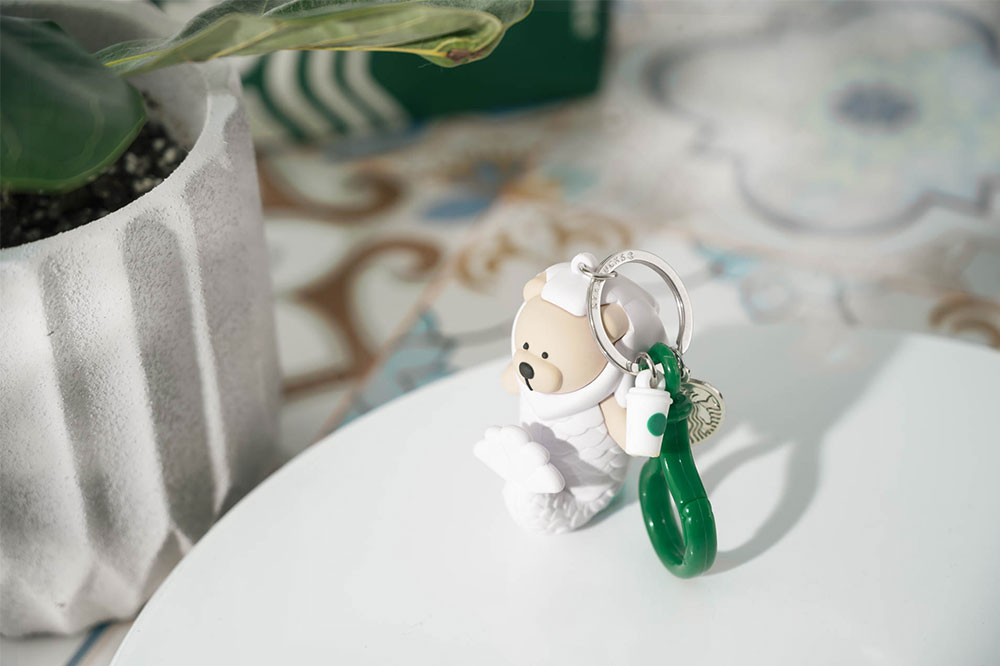 Take a piece of Singapore wherever you go with the Starbucks Merlion Bearista Keychain. It retails for $19.90.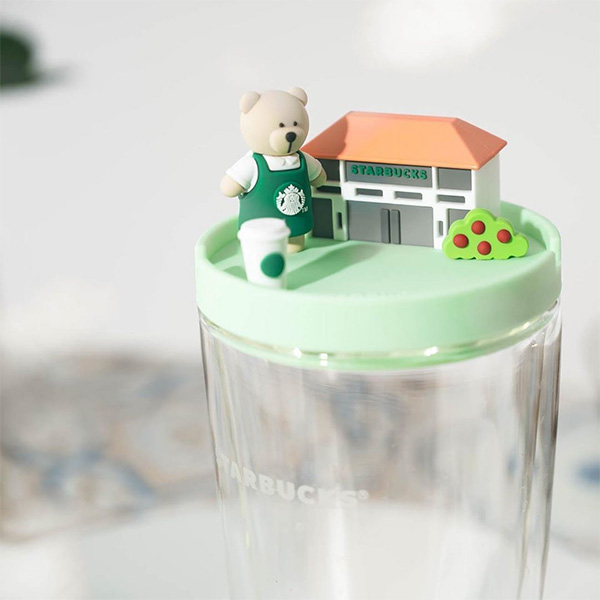 If you're not one for cosplay, the Bearista is back to its OG form on this cup lid and phone stand. It retails for $29.90.
Also read:
Starbucks Is Launching Frappuccino Cushions & Its Herschel Supply Collab On LazMall Before They're In Stores
Been There series
The Been There series sees illustrations of Singaporean landmarks adorning mugs, tumblers and a notebook.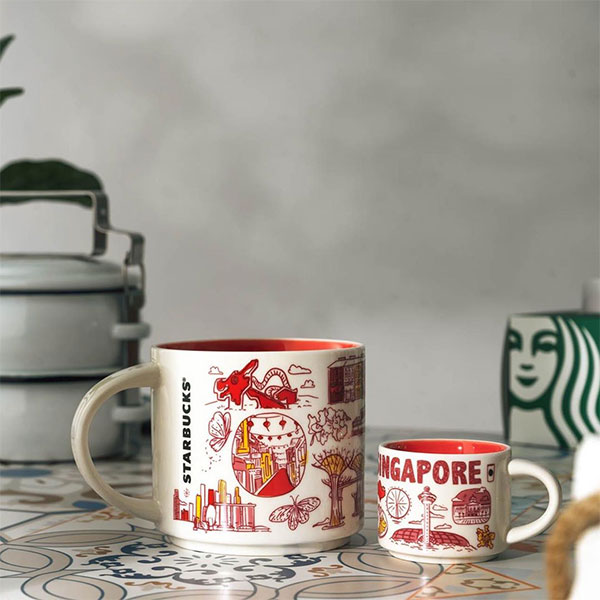 Take a trip around Singapore town just by looking at these mugs. Sketches of Singapore icons like the Supertrees and Changi Airport Control Tower sit alongside snapshots of locations like Chinatown and the CBD skyline.
The 14oz mug (left) retails for $24.90 and the 2oz mug (right) retails for $14.90.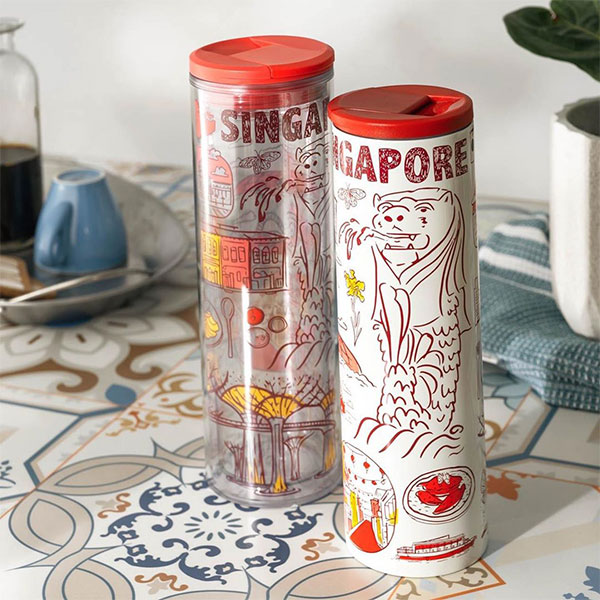 Display your patriotism anywhere you might be in the world with these 2 tumblers. The supersized Merlion harks back to the statue at Sentosa, which might be set for demolition, but lives on in our hearts.
The 16oz plastic tumbler (left) retails for $25.90 and the 16oz stainless steel tumbler (right) retails for $39.90.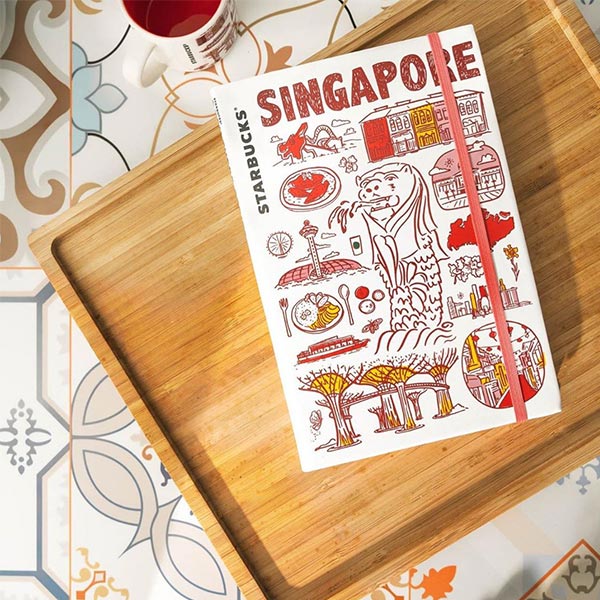 The Been There Notebook makes a great gift for those who have moved to Singapore. They can tick off different sites they'd like to visit, while taking down notes on the things they'll do and the places they'll go during their time here. It retails for $12.90.
Starbucks' Latest Collections Pay Homage To Singaporean Icons & Landmarks
Starbucks' Merlion Bearista and Been There collections are now available in stores across Singapore. You can also get them from Starbucks' Flagship Store on LazMall.
If you missed out on last year's Starbucks Peranakan collection, the mugs and water bottle will also make a return in selected stores.
All images courtesy of Starbucks.
Also read:
Starbucks Has Peranakan-Inspired Mugs & Tumblers To Make You Feel Patriotic & Cultured AF