Steelcase Black Friday Sale
Sitting slouched over your computer for hours really does a number on your back – tightness in your shoulders, chronic pain in your lower spine and a messed up posture. Oftentimes, that makes focusing on the work you need to do a lot more difficult than it has to be. 
With no end to WFH in sight, perhaps it's time to invest in creating a workspace that puts your well-being first. Steelcase offers a range of ergonomic furniture, like chairs and adjustable tables that'll prioritise your back welfare without compromising on style. And with Black Friday looming on 26 November 2021, you can even snag a chair or desk at 25% off. 
Series 1
For starters, the Series 1 desk chair has a backrest that can move to support your spine and adjustable armrests to help keep your shoulders relaxed as you work.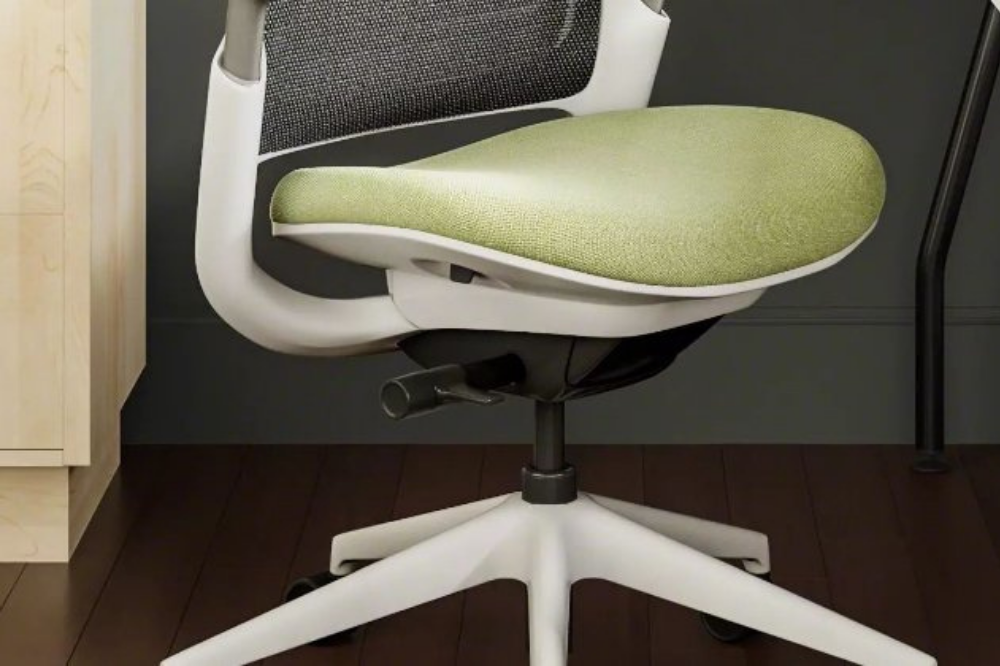 The comfort dial on the chair allows you to adjust the back recline tension and keep your posture in check. With all these features, it's no wonder this chair took home the Good Design Award for office furniture, in 2018.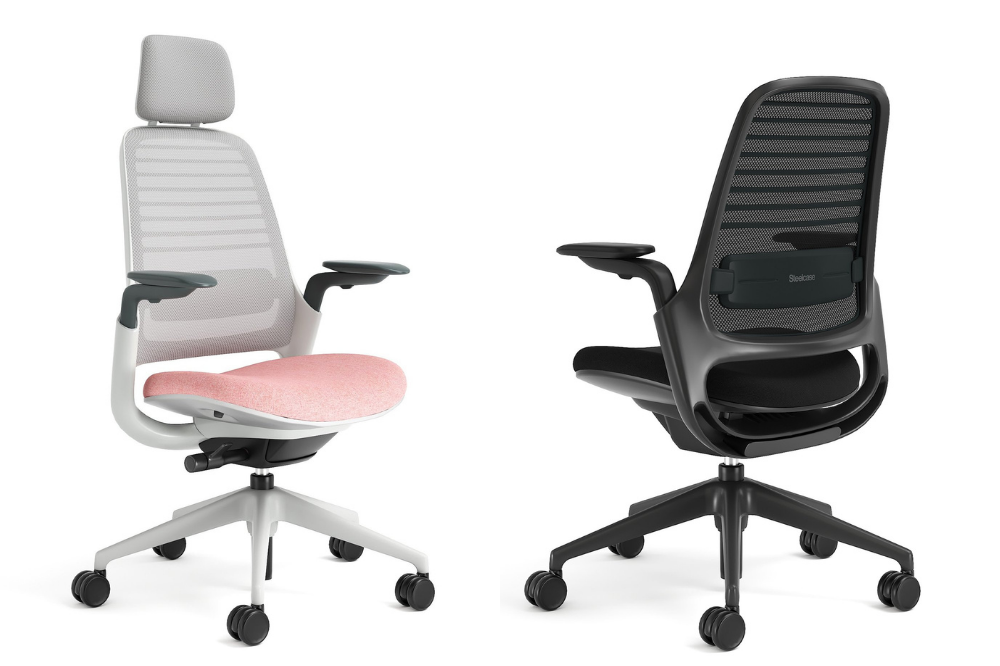 The Series 1 also comes in several different colours, so you can pick a style to suit your room aesthetic – whether it's a baby pink seat to match pastel tones, or a sleek black office chair for a monochromatic theme. There's even the option of having a headrest added for extra support and comfort. 
The Series 1 chairs are priced at $698, with an additional $50 for the headrest. 
Gesture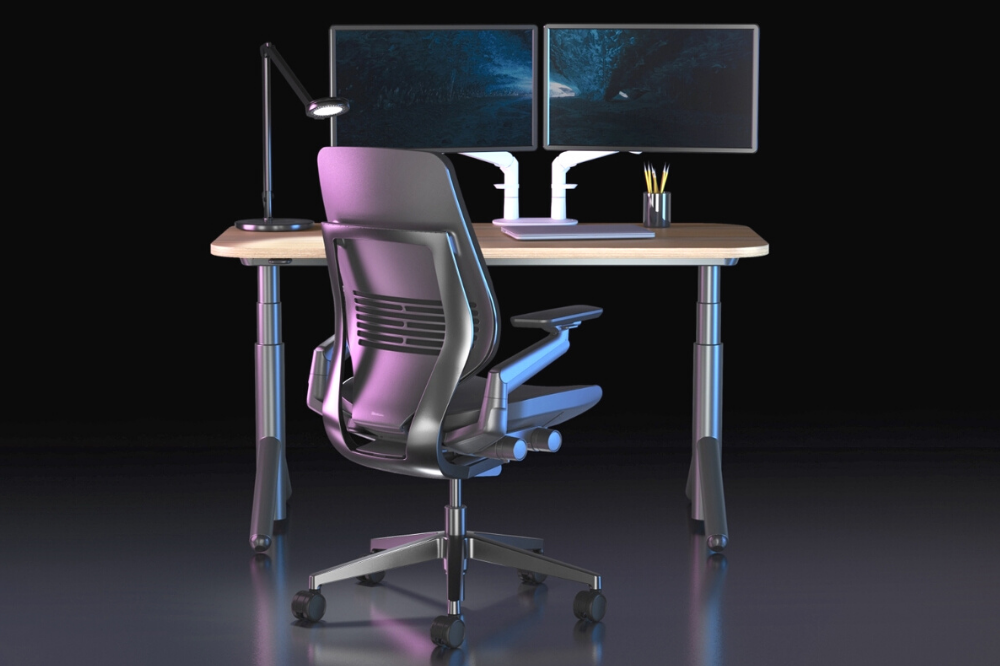 The Steelcase Gesture is designed to give you comfort for hours on end, no matter how often you fidget about and switch your seating position. The arms of the chair can be rotated 360 degrees, with the armrest kept parallel to your workspace to support your shoulders while you edit, design or type away.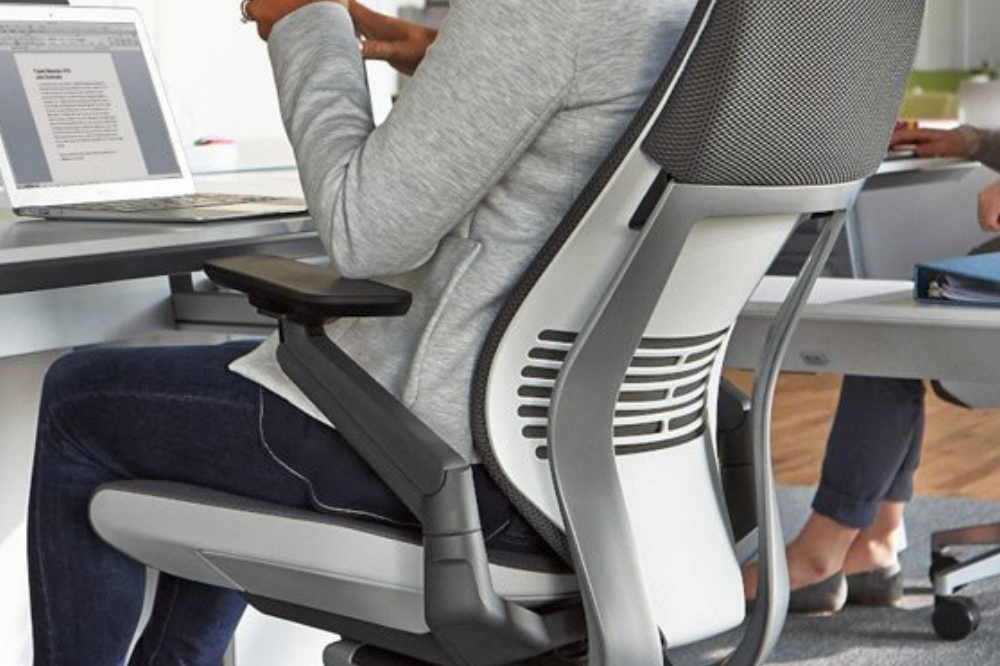 The backrest is contoured in a shape that mimics the natural curvature of the spine, to keep your posture healthy and back free of aches and tension. 
The Gesture was also rated the best office chair by The New York Times just earlier this year, given you can basically lounge as you work with a seat and backrest that follows your body's every movement.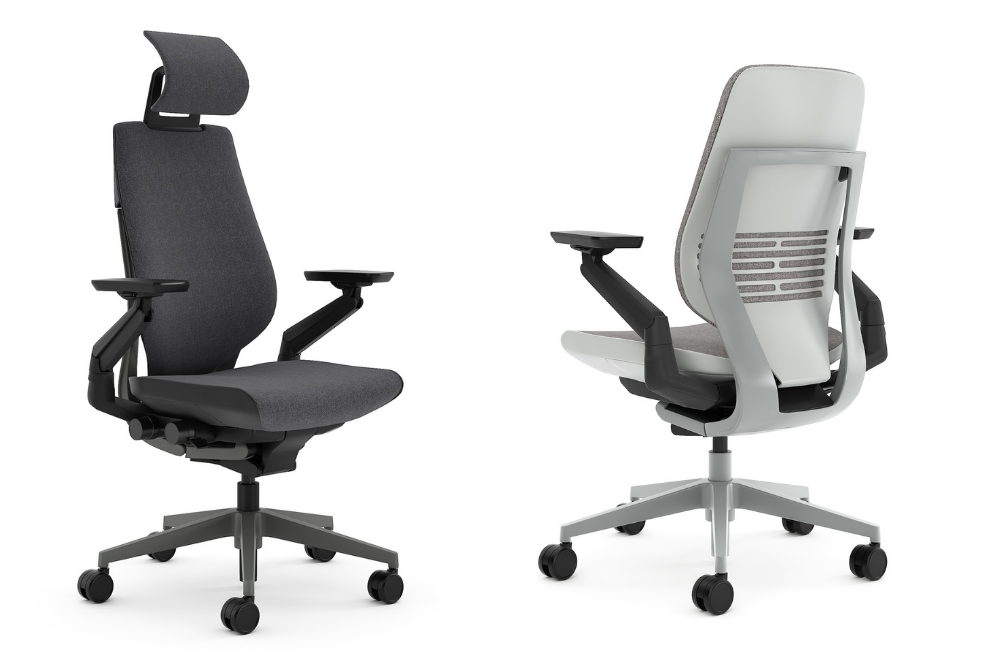 Style-wise, the Gesture is available in different shades of grey and black for that chic yet classy look that'll pair well with any thematic design. And similar to the previous chair, you can also opt to add in a headrest.

The Gesture is priced at $1,888, with an additional $330 for the headrest. 
Flex Height-Adjustable Desk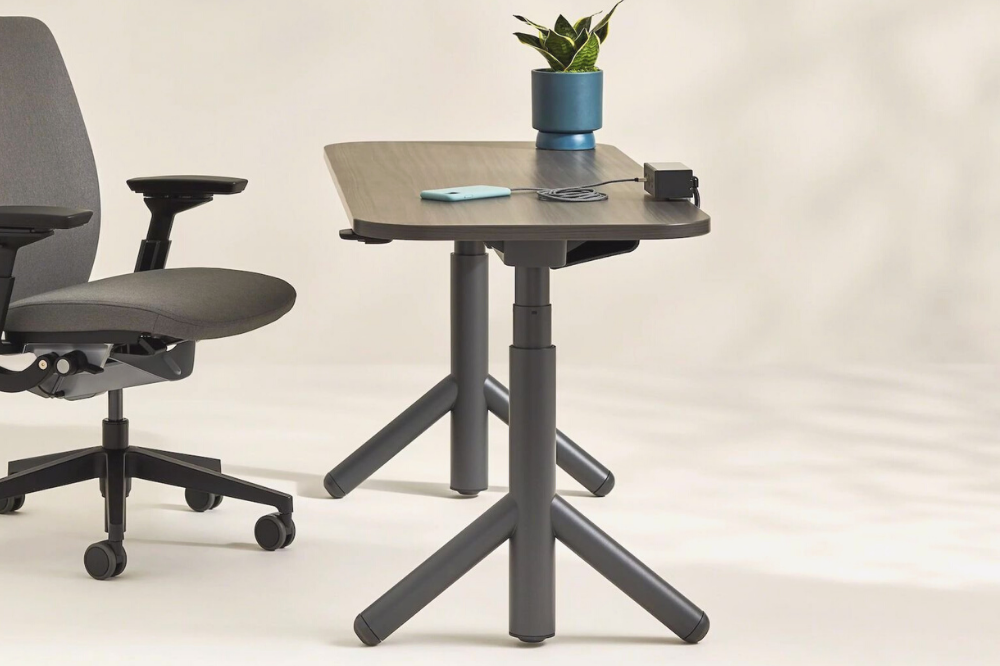 One thing we often overlook in terms of our back's well-being is the type and height of the desk we use throughout the day. This adjustable desk allows you to alter the table's height with an easy-to-use touch controller. 
This means you can switch from being seated to standing in just a couple of seconds – so you can work, stretch your back out and get your blood properly flowing, all at the same time. 
The desk also has rollers on the bottom so you can reposition it, be it to maximise your comfort or give yourself a change in scenery while you work. 
The Flex Height-Adjustable Desk is priced at $1,688 for 600mm by 1200mm, and $2,018 for 750mm by 1400mm. 
Black Friday Sale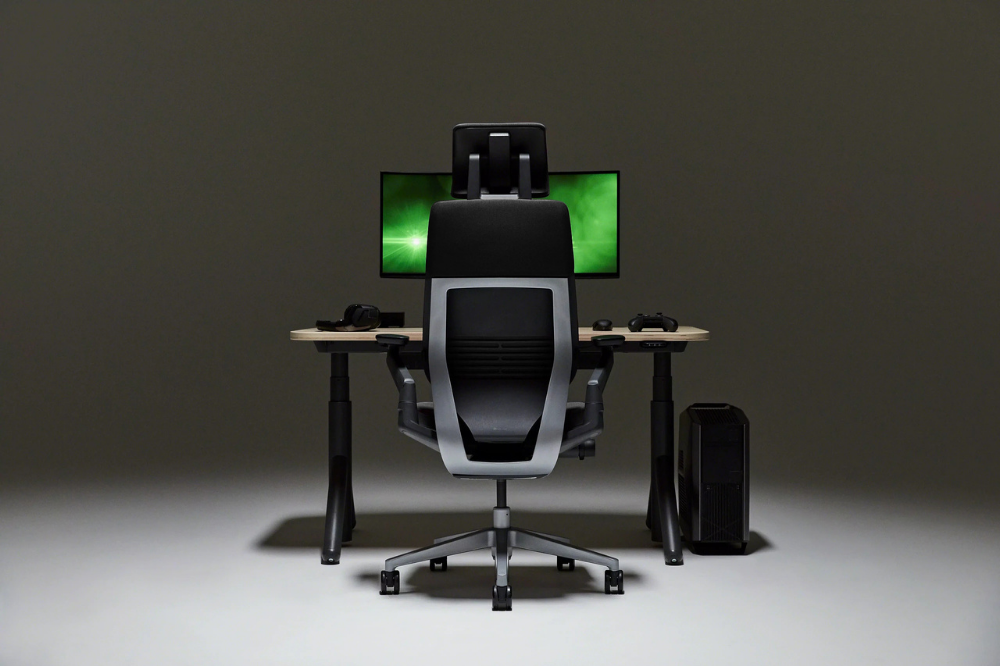 If you've been holding off on updating your workspace at home, now's the perfect opportunity to finally make your purchase.
Steelcase will be having a special Black Friday sale over the weekend of 26 to 29 November 2021. Instead of paying full price, every item storewide will have a 25% off discount so you can better your back without breaking the bank. 
Steelcase's Office Furniture Will Make Your WFH Routine Comfy To The Max
Instead of resorting to WFH-ing at your dining or coffee tables, why not invest in a workspace filled with furniture that makes you more productive. All the items mentioned here can be found on the Steelcase website, along with other office furnishing options. 
For a better look at their furniture and styling options, you can check out their Instagram page or Facebook as well. 
All images courtesy of Steelcase.
This post was brought to you by Steelcase.