Street Style Snaps At Marina Bay Sands
Previously, we explored LASALLE College of the Arts to see how the cool kids are dressing these days. This time, we made our way to Marina Bay Sands and met a bunch of stylish individuals who served up some serious sartorial inspiration.
1. Jiong Ling, 20, Student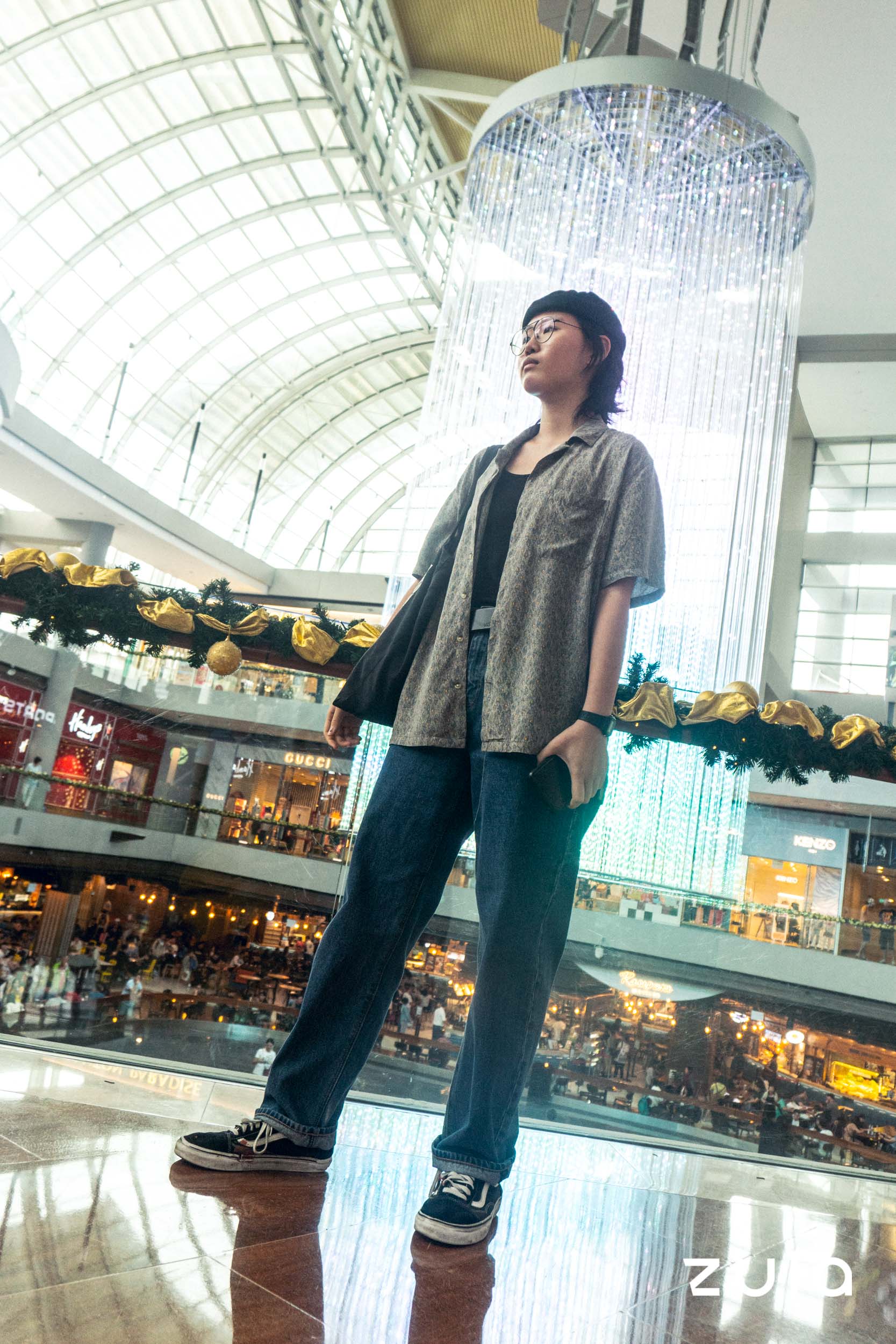 Beanie: Urban Outfitters
Glasses: Owndays
Shirt: Urban Outfitters
Tank top: Uniqlo
Belt: Vans
Sneakers: Vans
Tote bag: Fred Perry
Jiong Ling's androgynous look caught our attention. With a preference for a slouchier silhouette, she wore an oversized shirt and a pair of relaxed fit jeans. Her style fuses streetwear with utilitarian workwear, so it's no surprise that Carhartt, Dickies and Vans are a few of her favourite labels.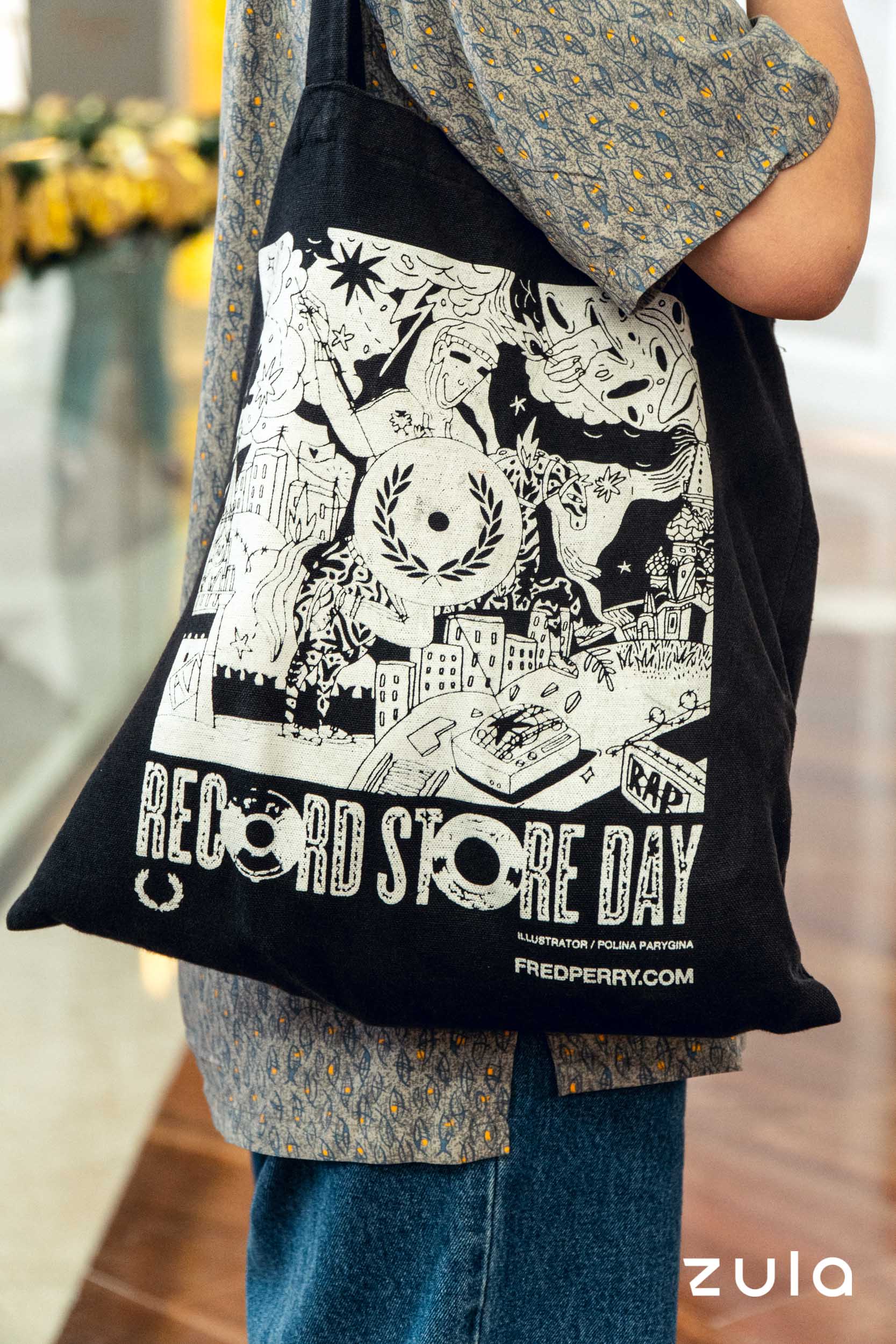 As someone who shops consciously, Jiong Ling visits thrift stores rather often. On a recent trip to JB, she "found a Carhartt jacket for RM30 (~S$9.81), which is insane. You get classic pieces at a better price, they look a little worn in and you don't contribute to fast fashion."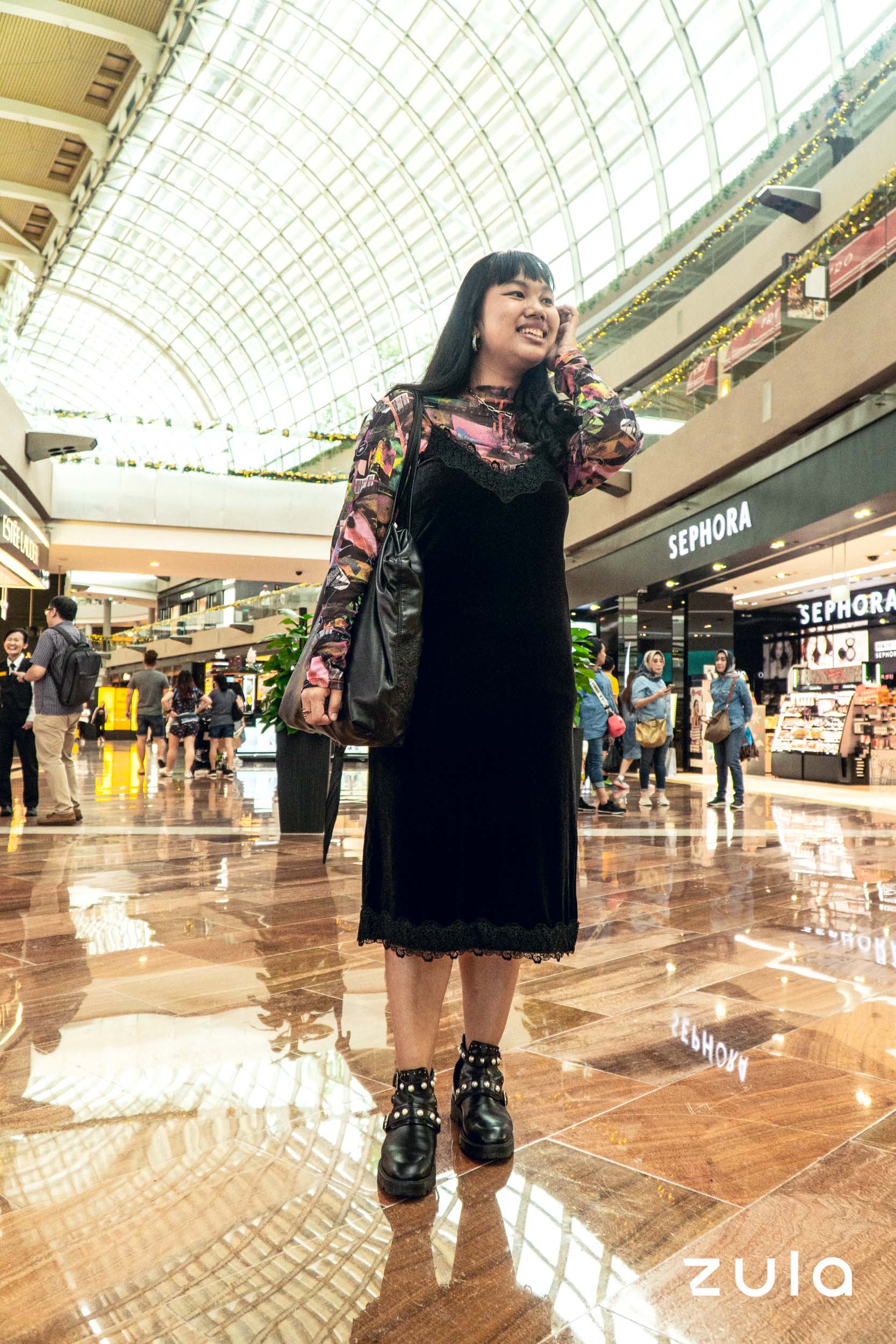 Earrings: Guess
Necklace: Hardware store in Chinatown
Top: Collusion at ASOS
Dress: Unknown
Shoes: Zara
Bag: Desigual
Pearl, Jiong Ling's girlfriend, is just as stylish. Her everyday outfit revolves around the colour black, but here, she's layered a vibrant top under a velvet lace-trimmed slip dress for an interesting pop of colour.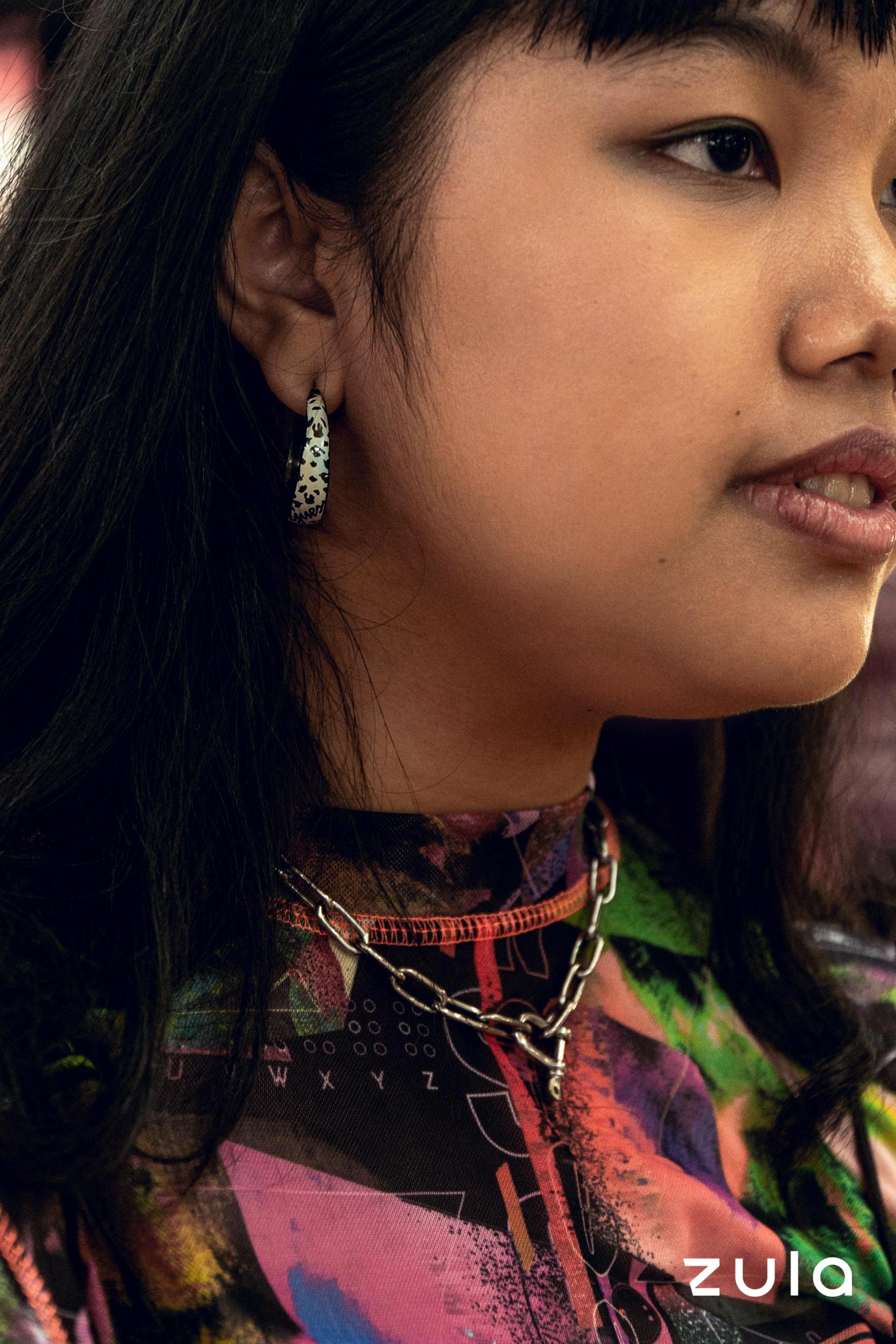 The couple frequents thrift stores together and as of late, Pearl has been repurposing her items in a creative manner. She looks for clothes that are comfortable and fit her body well, such as the pieces from Issey Miyake's Pleats Please collection, which she hopes to purchase some day in the future.
3. Zara (@zarajones), 37, Teacher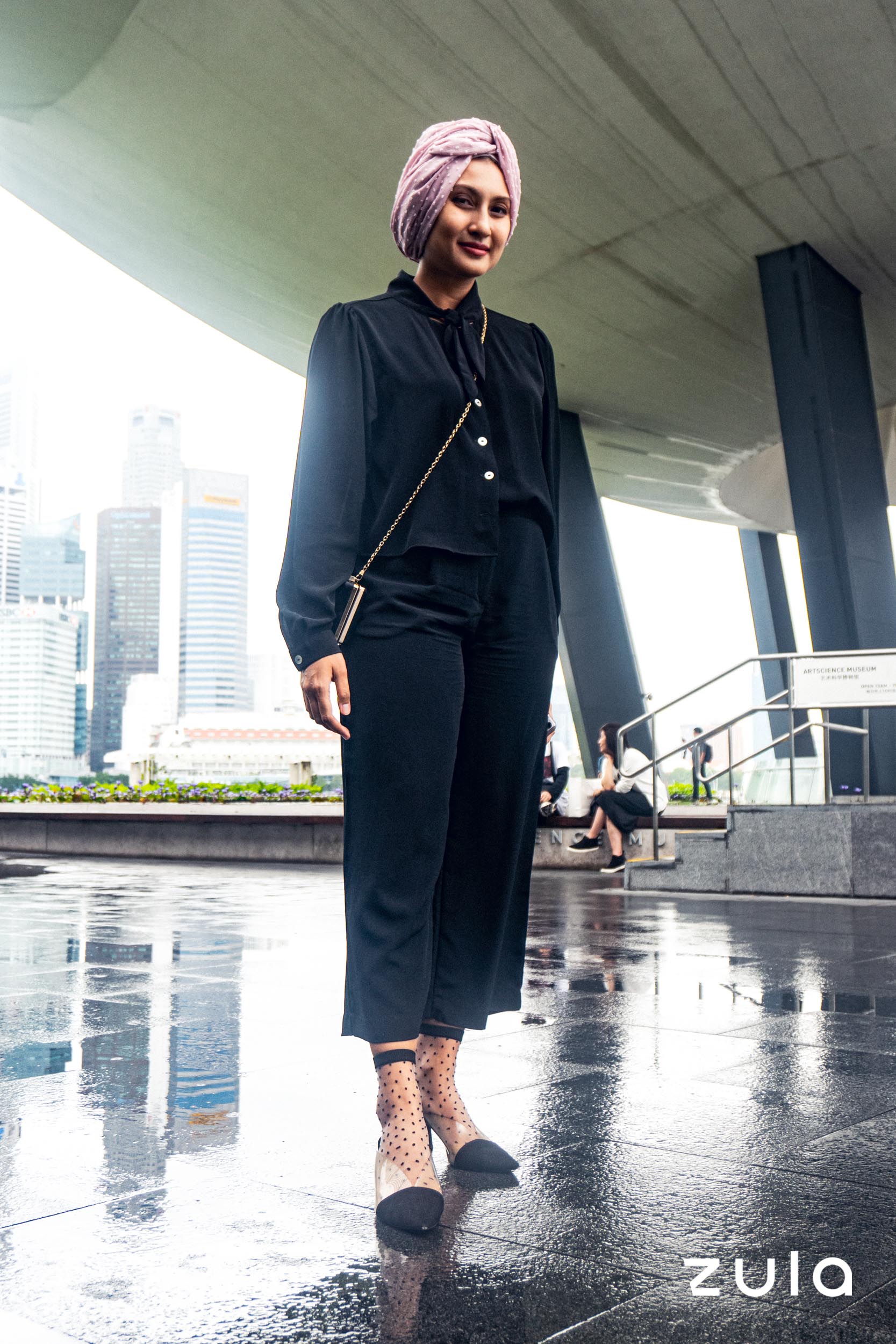 Scarf: Flea market
Watch: A gift from her parents and relatives
Top: ASOS
Pants: ASOS
Bag: ASOS
Socks: ASOS
Shoes: Zara
Citing Gigi Hadid and Victoria Beckham as her style influencers, Zara's outfits are often simple and classic. Her all-black ensemble is chic and sophisticated, offset by her lilac scarf and confetti-dotted socks.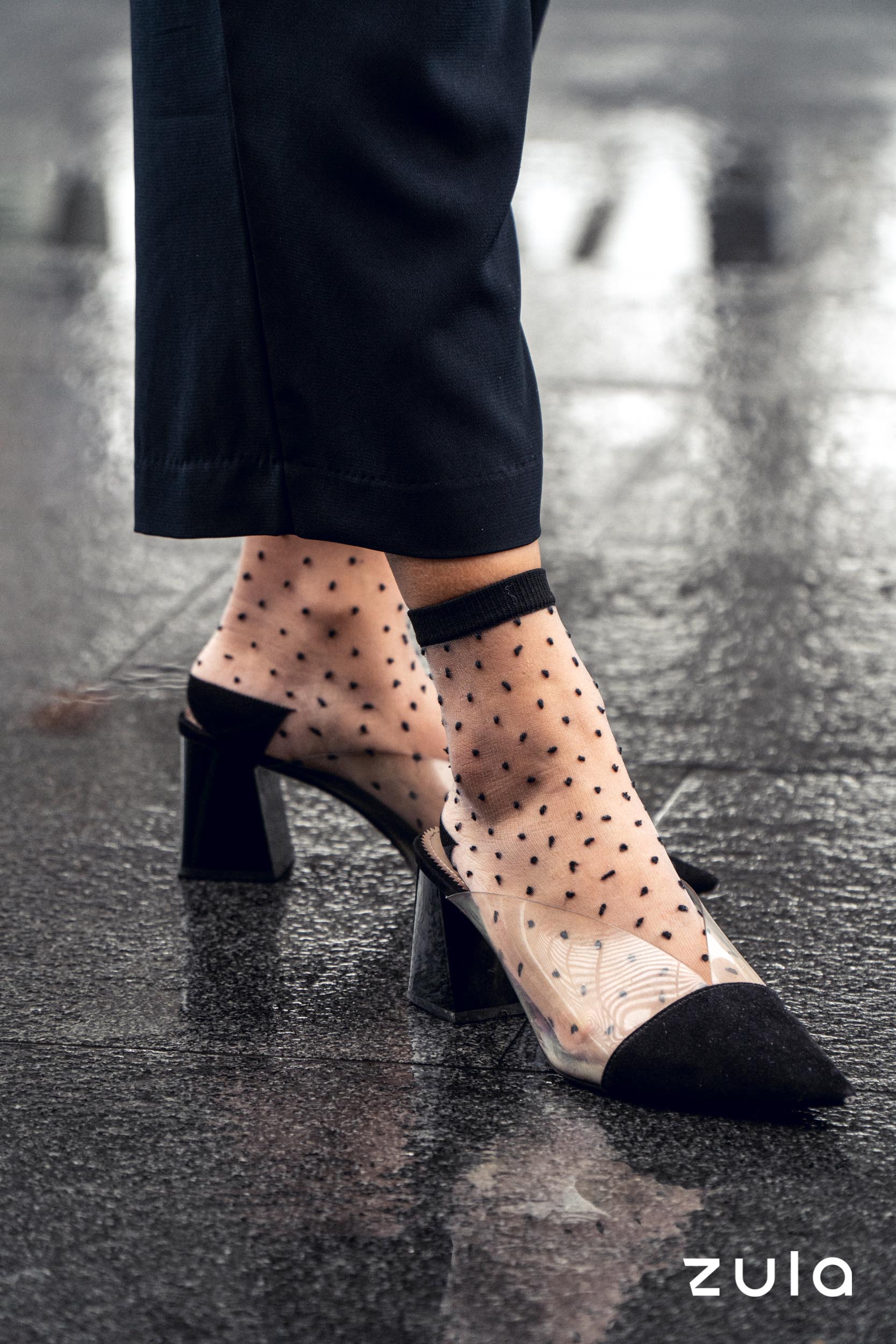 As a mother and teacher, Zara rarely has time to head out for shopping sprees. Instead, she does her shopping online, frequently browsing ASOS and Zara for new wardrobe additions.
4. Sabrina (@iams4bby), 17, Student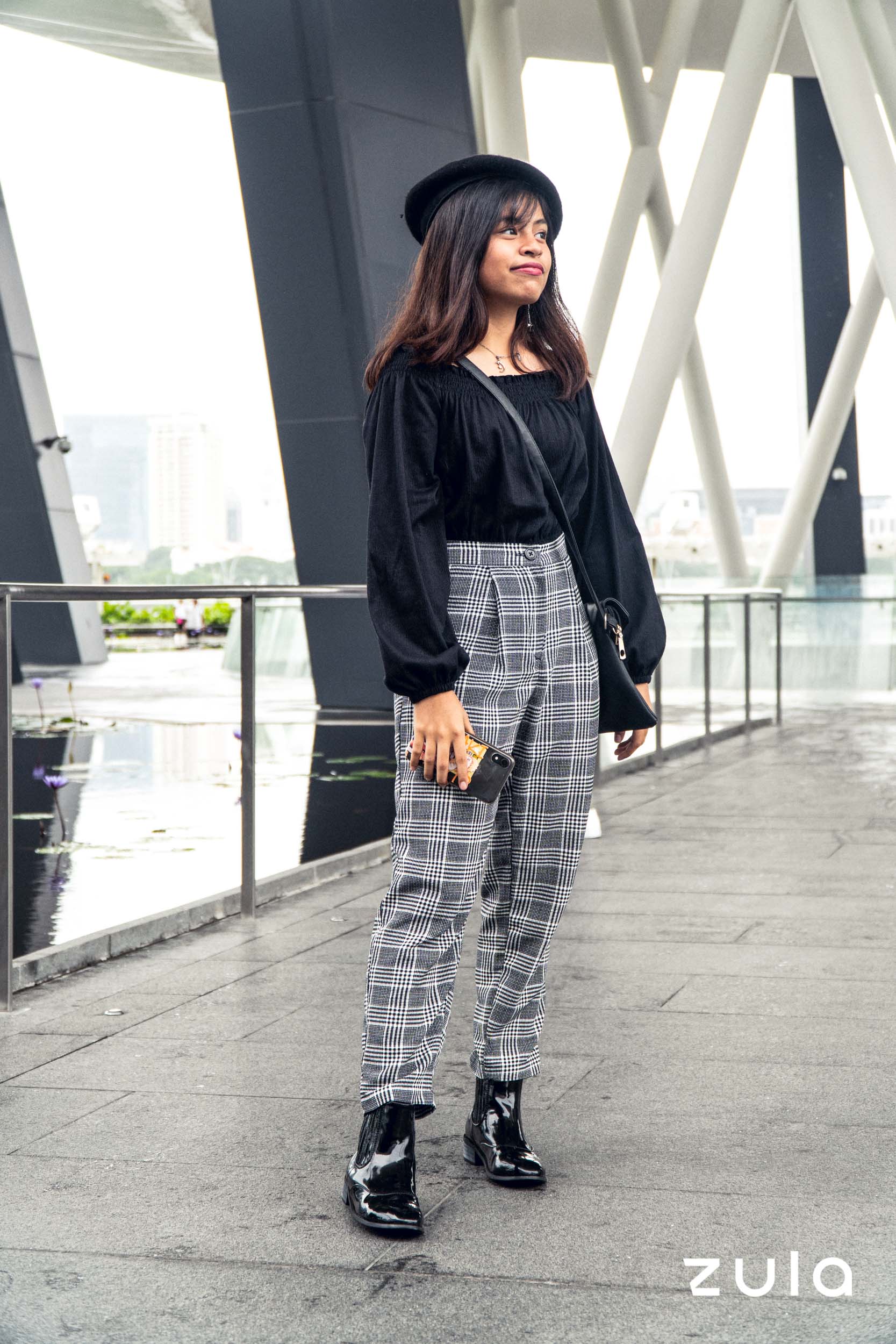 Beret: TEMT
Top: H&M
Pants: H&M
Ring: Bugis Street
Necklace: Lovisa
Shoes: Twee
Bag: Her brother's
Channeling French-girl chic, Sabrina donned a black beret and a blouse with billowy sleeves. Her high-waisted plaid pants lend a masculine touch to her outfit, while her heeled patent boots pull her entire look together.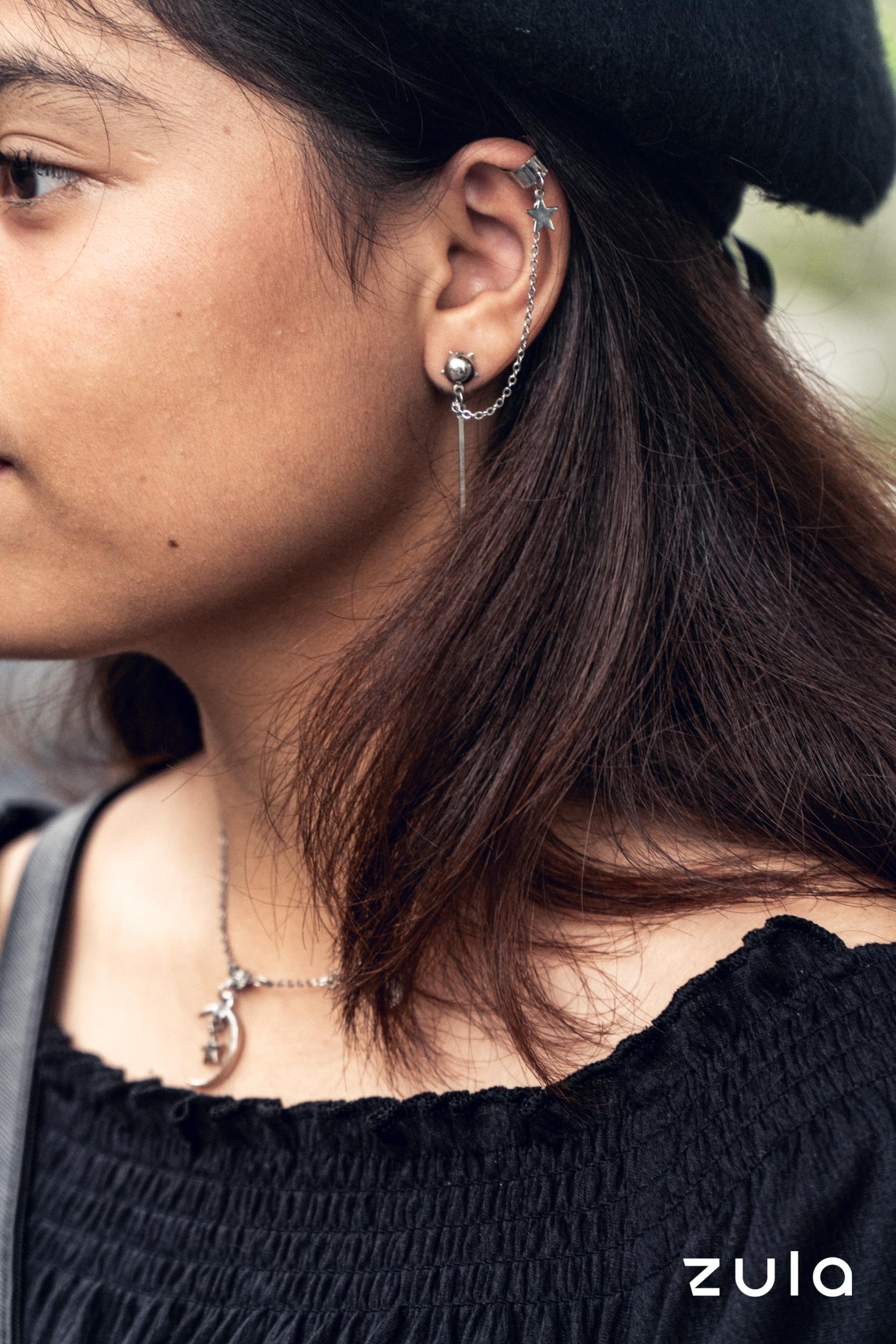 Subtle jewellery like her star cuff chain earrings and crescent moon pendant add a festive sparkle to her look. As a student, Sabrina's favourite places to shop are Cotton On and H&M. Occasionally, she thrifts at Lucky Plaza.
Also read:
Singapore Street Style: Orchard Road, Somerset & Dhoby Ghaut (August 2019)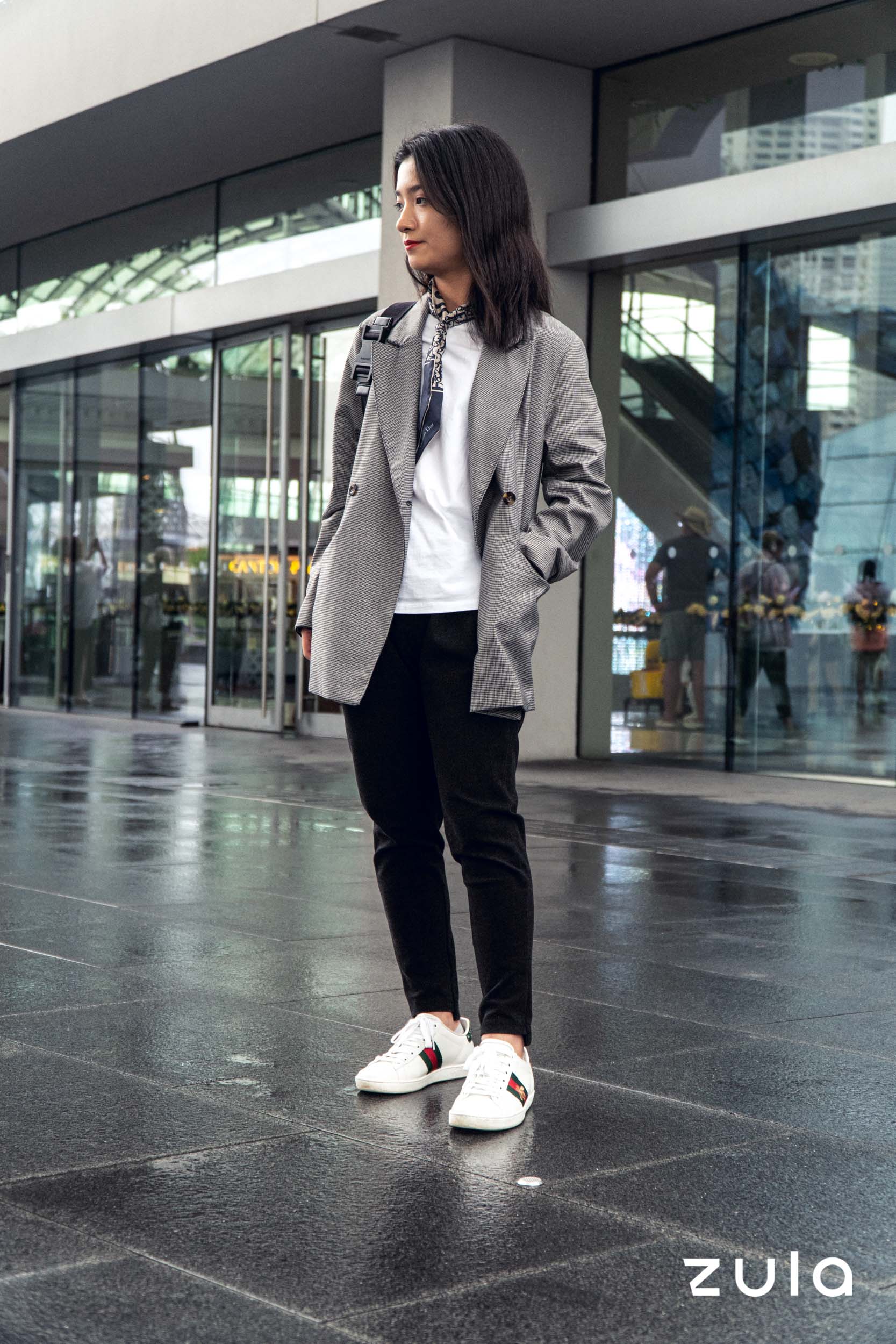 Scarf: Dior
Blazer: A gift from her mum
T-shirt: Uniqlo
Pants: A gift from her mum
Ring: APM
Bag: Burberry
Shoes: Gucci
Mixing menswear and streetwear, Jolin threw an oversized grey blazer over a plain white tee and black jeans, topping it off with a pair of Gucci trainers. Instead of using a regular tie as an accessory, she went for a silk scarf in classic shades of cream and navy.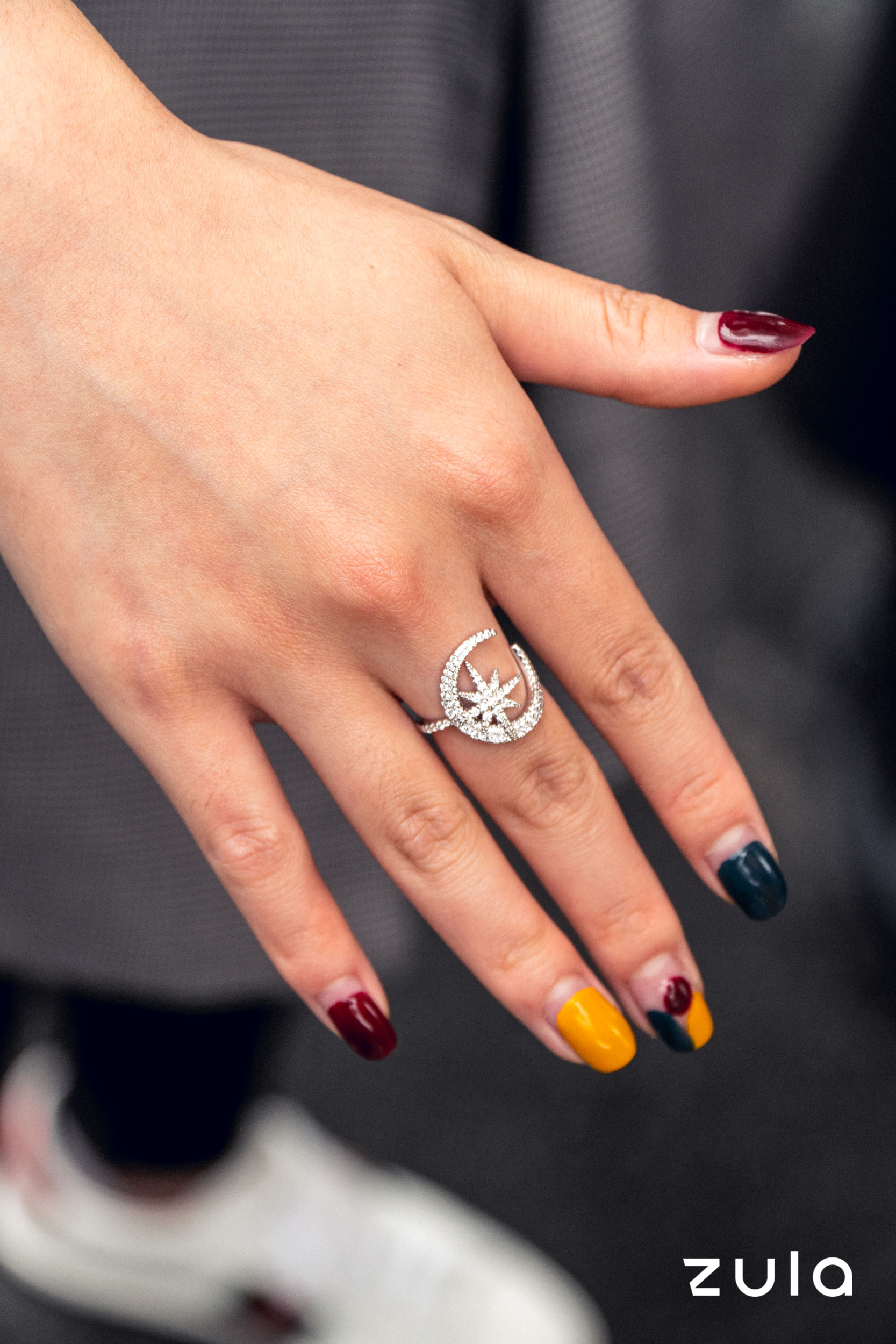 If you're looking to switch up your manicure, take a page from Jolin's book and try a mid-century modern colour palette. Mix rich mahogany tones with golden mustard and forest green to play up your nails. A dazzling ring helps to complement your nails too.
6. Zoey (@zoeyy.chau), 18, Student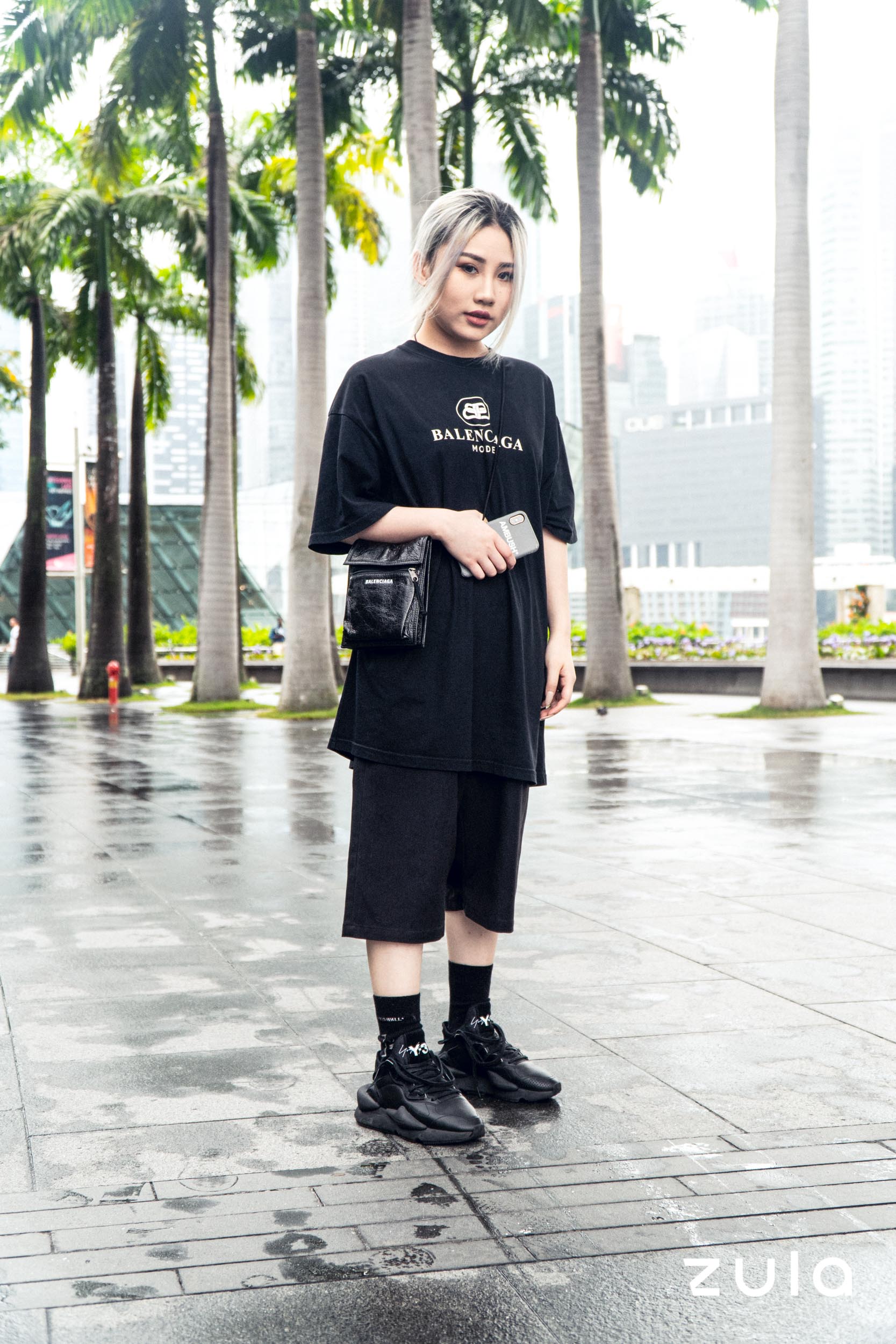 Top: Balenciaga
Necklace: Tiffany & Co.
Ring: Unknown
Skirt: Unknown
Shoes: Y-3
Bag: Balenciaga
Phone case: Ambush Design
Virgil Abloh said the 2020s will mark the end of streetwear, but with youths like Zoey around, we think otherwise. Sticking with the oversized silhouette of the streetwear, she plays up the lengths of her clothes with a midi-length skirt and high socks.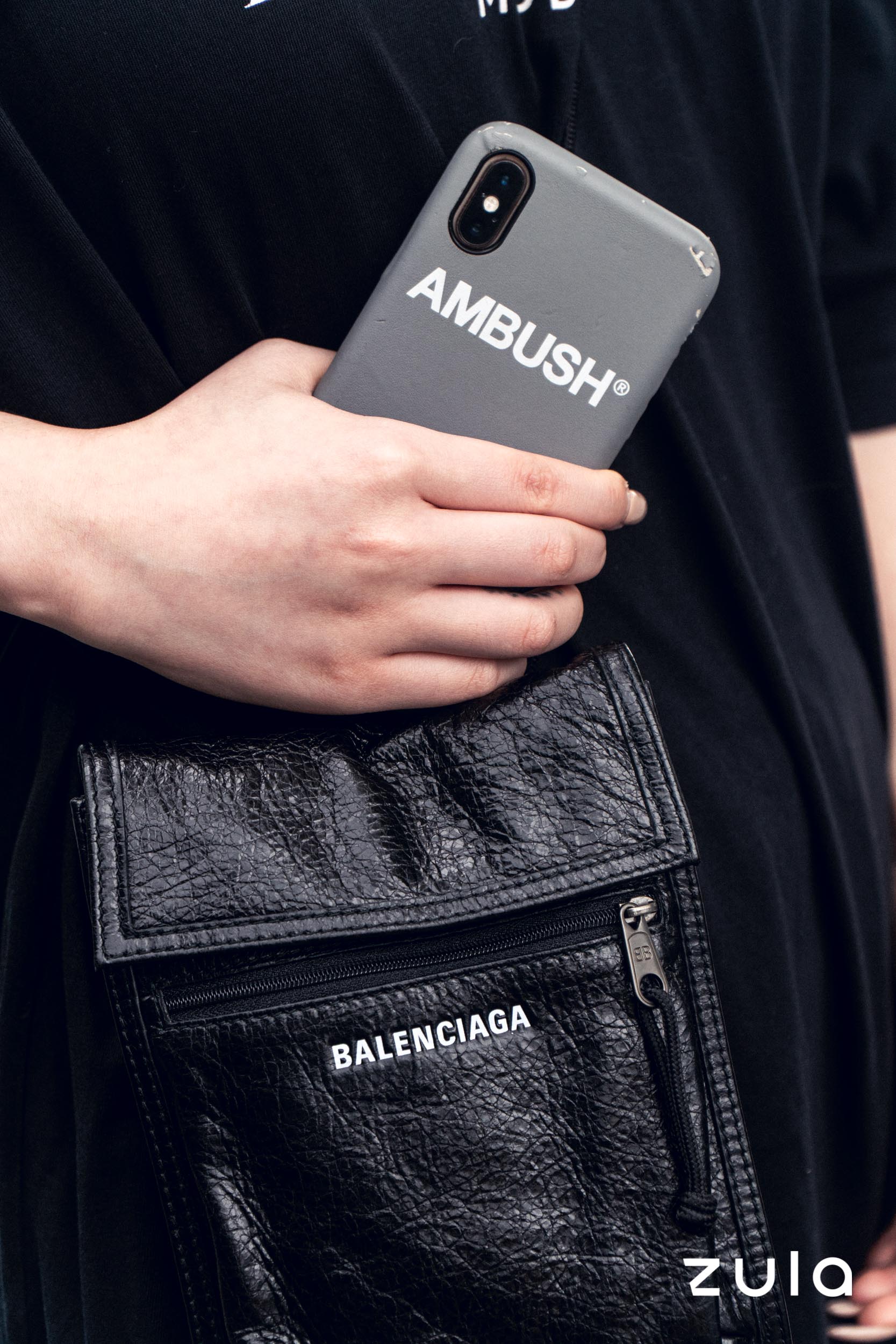 To add a nice textural contrast to her outfit, she wore a pair of alien-esque Y-3 sneakers and slung on a leather crossbody bag. Her platinum blonde hair and grey phone case break up her all-black outfit without sacrificing on style.
7. Sirapat Panclurbtong (@taotaotao0037), 20, Student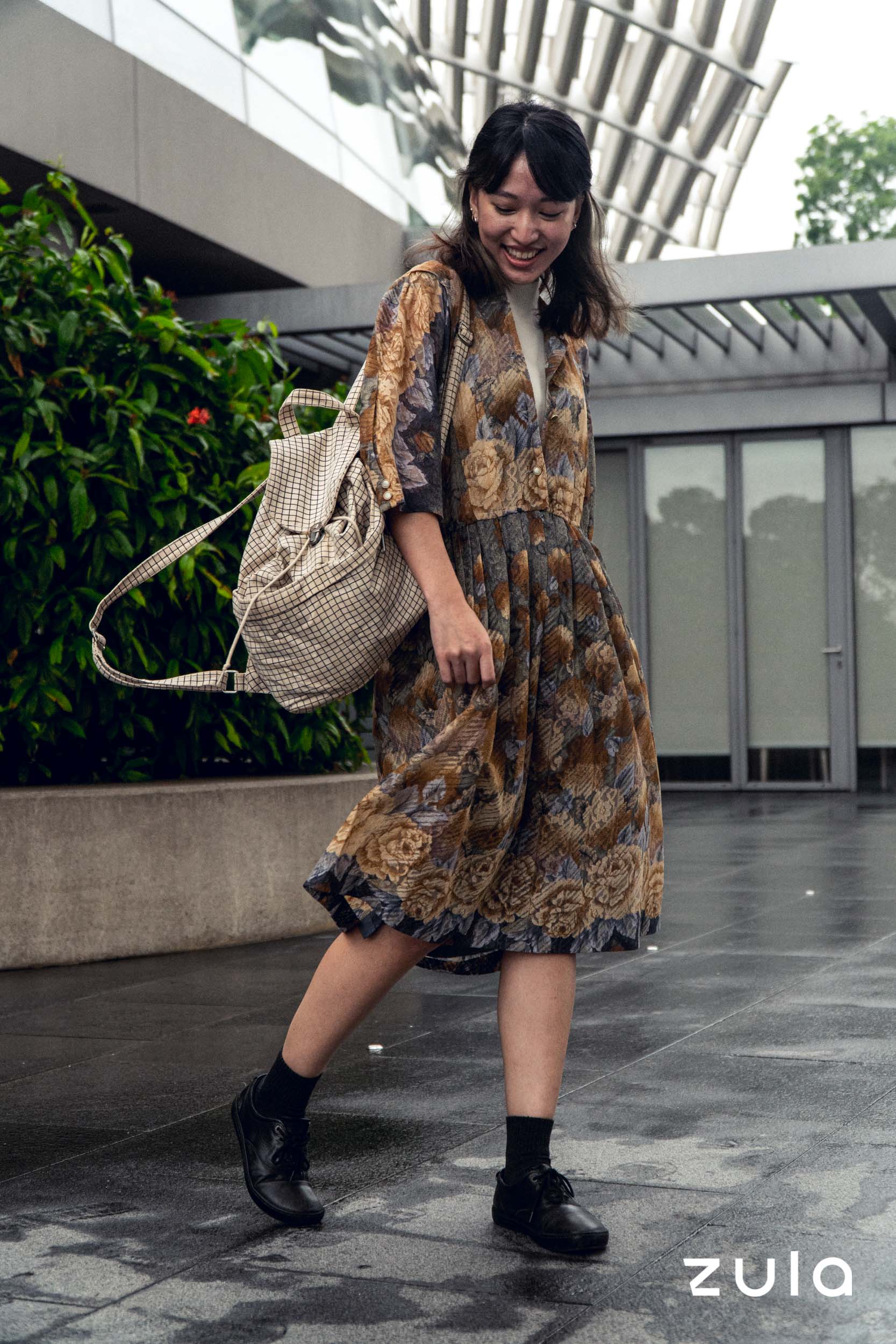 Earrings: Lunarlike
Top: Uniqlo
Dress: Vintage
Socks: Uniqlo
Shoes: Birkenstock
Bag: Baggu
Wearing a quirky vintage dress with a backpack slung over her shoulder, Sirapat looks like she just stepped out of a Hayao Miyazaki film. She puts a modern twist to her floral frock by layering a white high-neck T-shirt under it. Her black shoes and socks appear like combat boots, giving her feminine outfit a bit of an edge.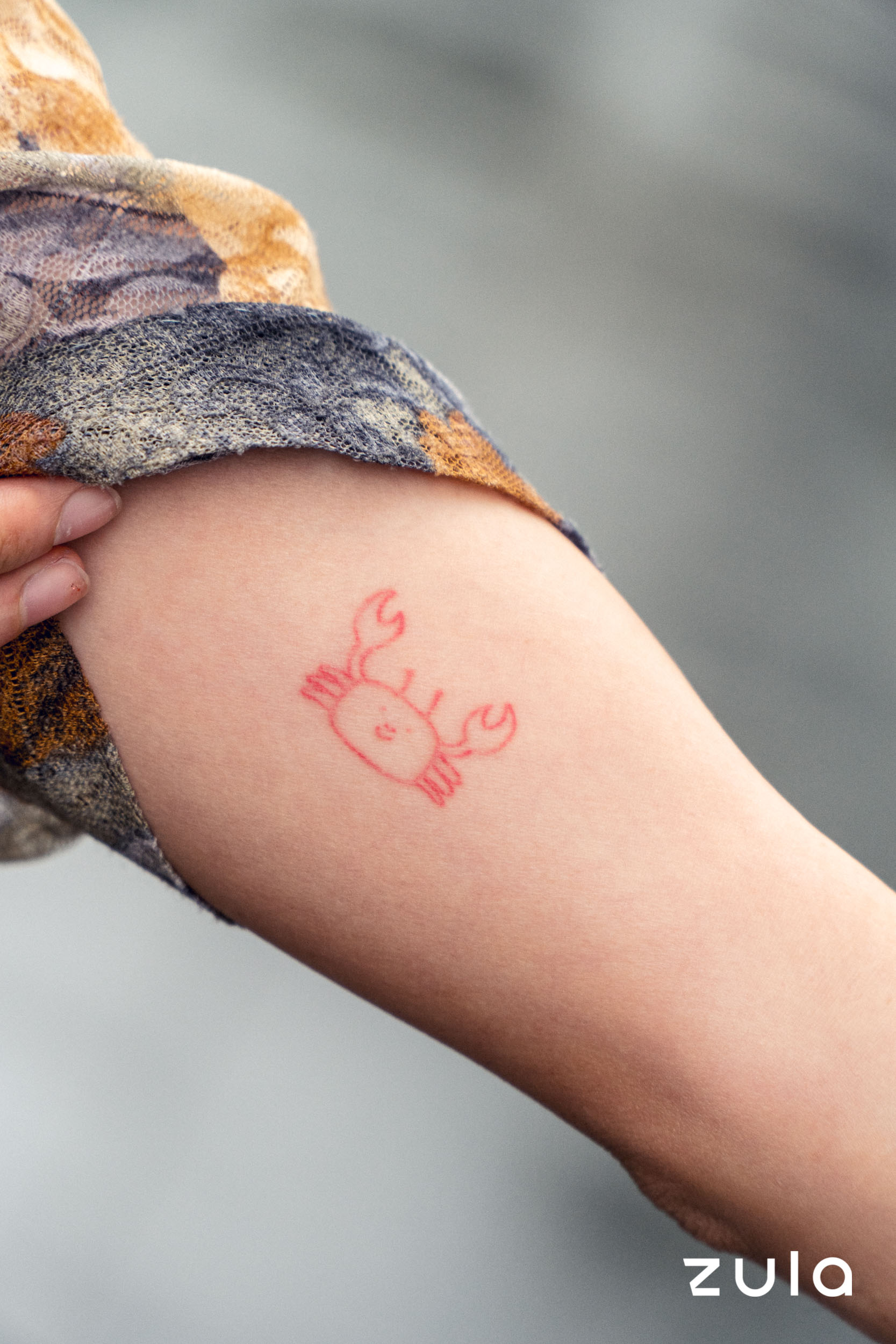 "I like going to places that sell secondhand items because they're more unique. I don't like wearing clothes that are similar to other people," she tells us. Her small hidden tattoos, such as this cute crab on her arm, add to her effortlessly eclectic style.
Street Style Snaps At Marina Bay Sands
We weren't sure what to expect when we headed down to Marina Bay Sands, but these stylish individuals pleasantly surprised us.
We hope to see you at our next street style hunt!
Photography by Sebastian Tan & Wong Xin Hui
Also read:
Singapore Street Style: Orchard Road, Somerset & Dhoby Ghaut (August 2019)