Style Theory Clothing Rental Singapore
Scrolling through Instagram feeds of influencers and hypebaes can give a girl some serious closet envy. And while we may not all be #blessed with an endless budget or sponsorships, this might just be the life hack for every Singaporean fashionista who never repeats an outfit.
Style Theory is a homegrown company that offers an infinite designer wardrobe for a flat fee of S$129.00/month—which includes free shipping/dry cleaning and a 'cancel anytime' policy.
In an effort to step up my fashion game on a budget while supporting the future of sustainable fashion, I decided to review this service.
How Style Theory Works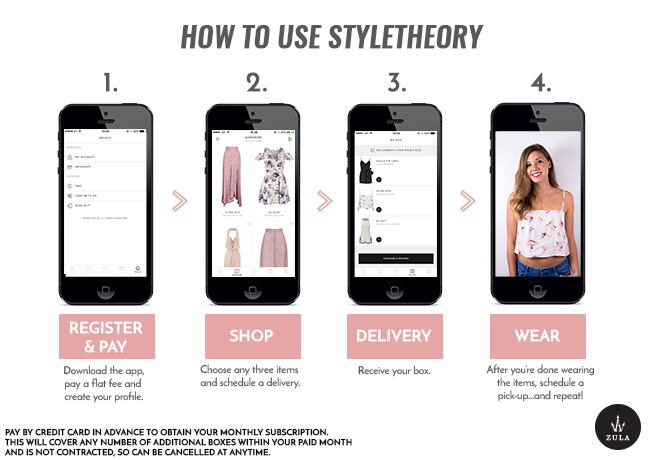 Register & Pay
Feeling like I was getting let into an exclusive Singapore fashion club, it wasn't until I paid the flat monthly fee of S$129.00 that I was able to access the app.
Once unlocked, I was prompted to create my profile by entering in my measurements to provide better accuracy about the fit of each piece. Online shopping can be a struggle depending on the cut of the clothes, so this feature was a definite win.
Shop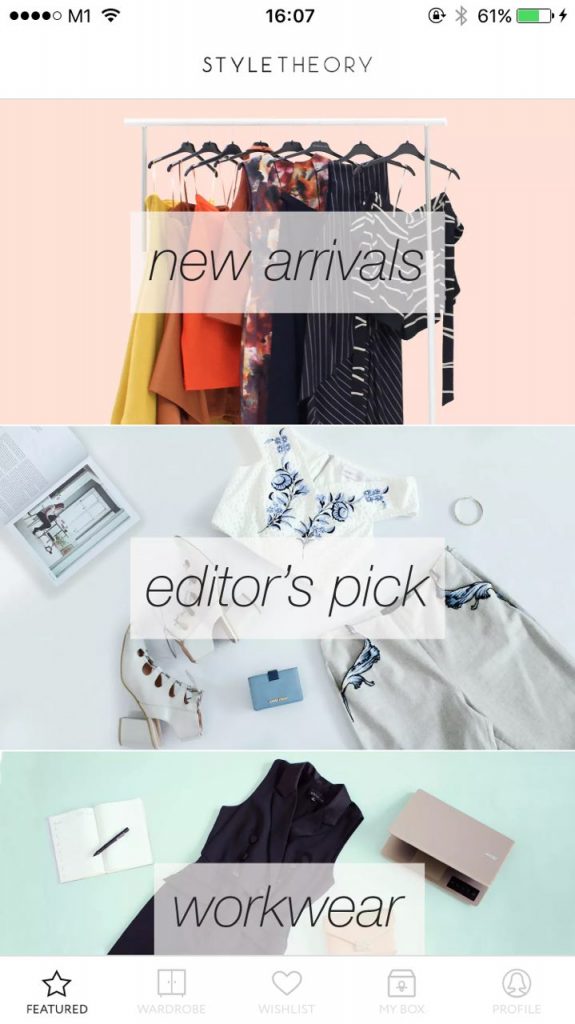 Set up like most online shopping websites, I found it was relatively easy to navigate—separated into the categories: new arrivals, editor's pick, type of clothing, designers, etc.
As all the labels offered are high-fashion designers, the main dress code was smart casual.
Not just limited to clothes—jewelry, purses and sunglasses can be rented and counted as one of your three items. However, I found it hard to pick an accessory over an outfit so I felt it would be beneficial if they had "add-on" options.
Due to the high demand of jumpsuits and dresses, I also found that popular pieces in smaller sizes get snapped up fast. They only carry sizes XXS-M which could potentially be problematic for customers looking for plus sizes.
Delivery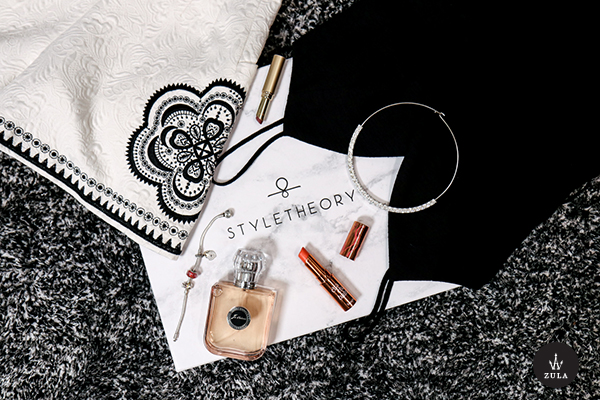 Once your three items are selected, the next step is to schedule a delivery time. This part was particularly convenient—they quoted me a time, texted me when they were on their way and brought the box directly to my door.
Wear
If you're adverse to upcycled or pre-worn clothes, don't sweat it. The clothes felt brand new as they were dry-cleaned and wrapped in paper.
Wear the clothes for however long you desire and when you're ready for something new, schedule a pickup and pack your box in the included prepaid bag.
Usually, by that evening, Style Theory will receive your box and unlock your app so you can order your next set of pieces.
The monthly subscription covers any additional boxes within the paid month and is not contracted, so you can opt out any time.
Note: For general wear and tear or minor mishaps that are bound to happen, Style Theory is equipped with a team of on-duty seamstresses. Only in the event of major damage, would you be responsible for covering the cost in full; averaging upwards of a couple hundred.
Thoughts on the Service
Scrolling through the selection of clothes on the app made me feel like I was on the high-fashion section on Pinterest.
Although I normally wear mid-market brands, it was fun to play dress up nonetheless. But knowing the pricing of the clothing made my blood pressure spike and I even made a mental pact with myself to order clear drinks at the bar to avoid stains.
The door-to-door service, interactive stylists and large selection of brands made the whole process a lazy girl's dream come true. Personally, I think the service is great if you love designer clothing but have to be ballin' on a budget.
Style Theory Singapore
More than just a fashion hack, this service will provide you with an effortless way to stay sustainably conscious.