Sundae Kids x Goodluck Bunch Pop-Up
With more events happening in our Little Red Dot and international borders reopening, we cannot help but wonder what new fashion collaborations may show up. And if there's anything we simply can't get enough of, it would most definitely be apparel with cute illustrations.
Bringing a piece of Thailand to us, Sundae Kids has collaborated with Goodluck Bunch for a pop-up store at Mandarin Gallery from now till 31 October 2022.
The collaboration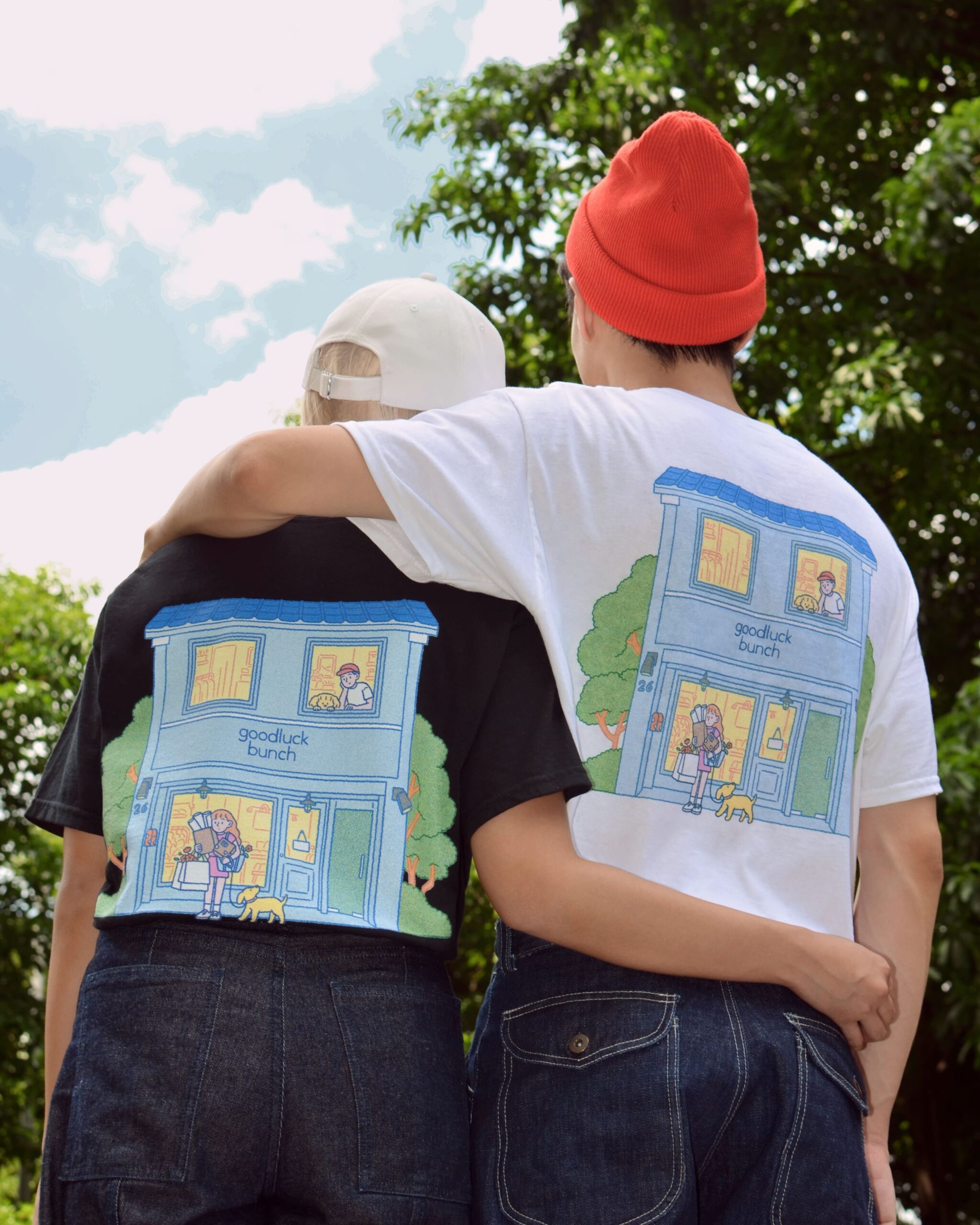 Match with bae and proclaim your love by wearing this basic tee featuring an illustration of the actual Goodluck Bunch shophouse. The design also includes two characters with dogs looking lovingly toward each other.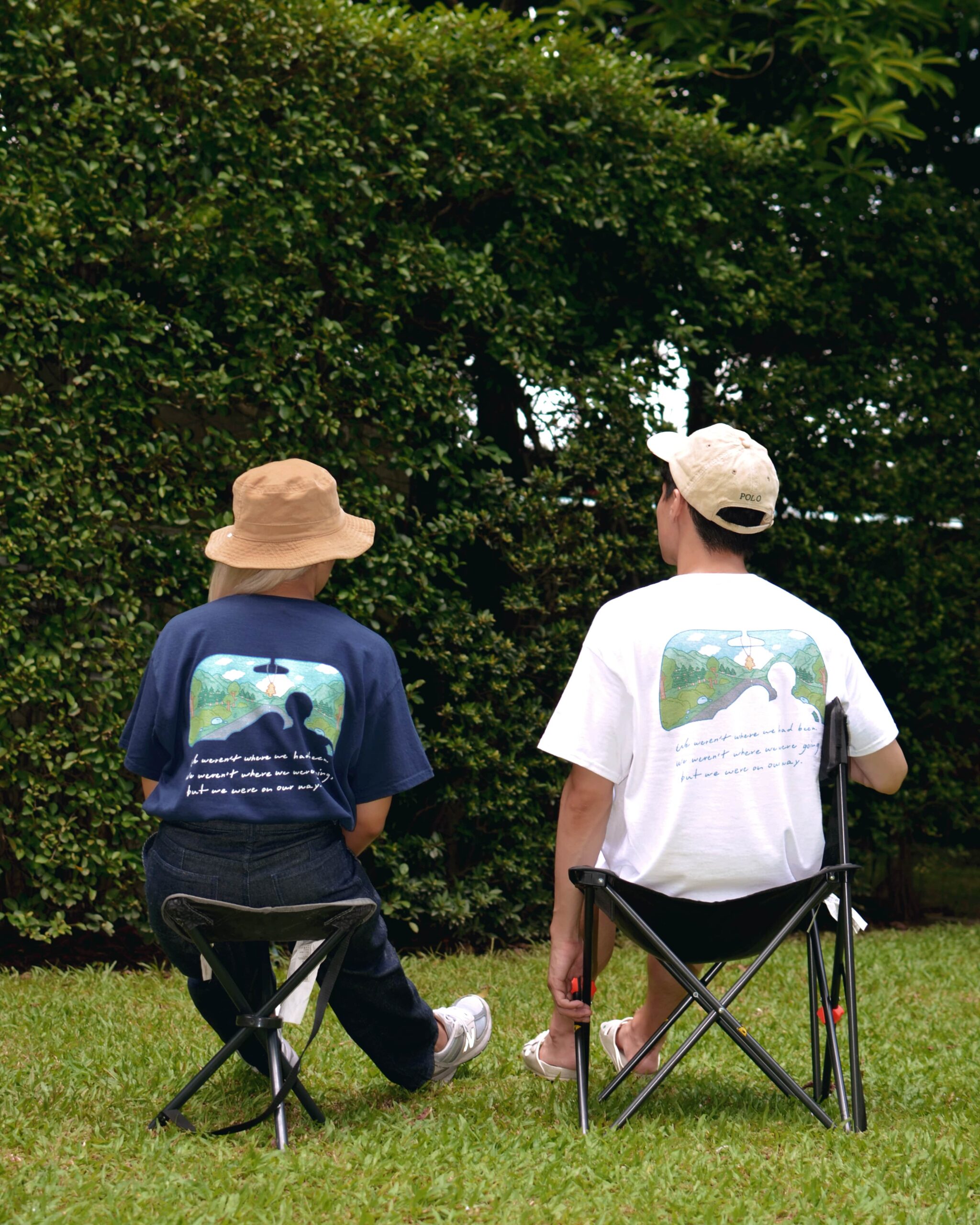 Alternatively, you can get this tee with a scenic drawing accompanied by a sentimental quote that reads, "We weren't where we had been. We weren't where we were going, but we were on our way."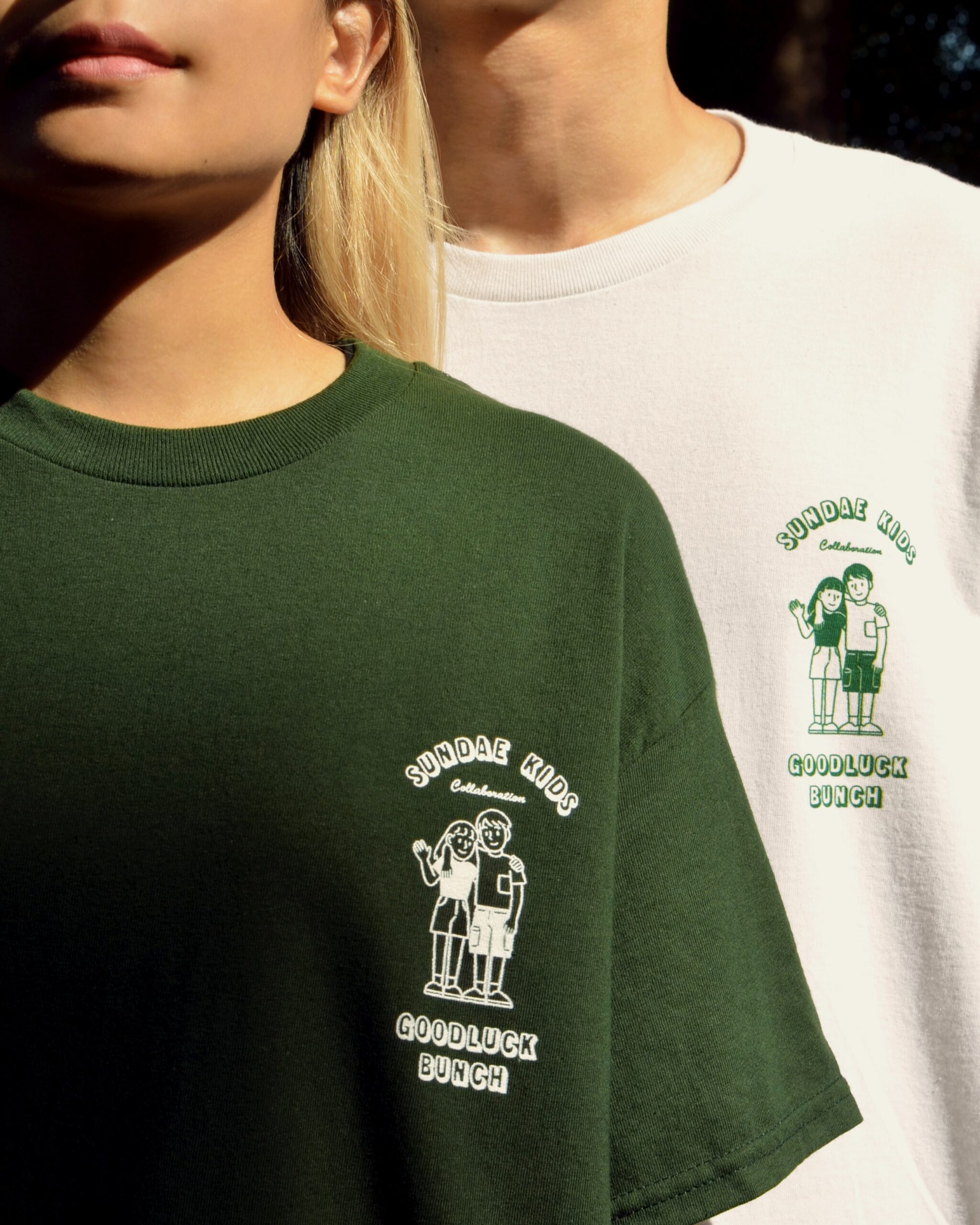 If you prefer something a little more minimalistic, the pop-up also offers shirts with a simple collaboration logo at the top left of the chest.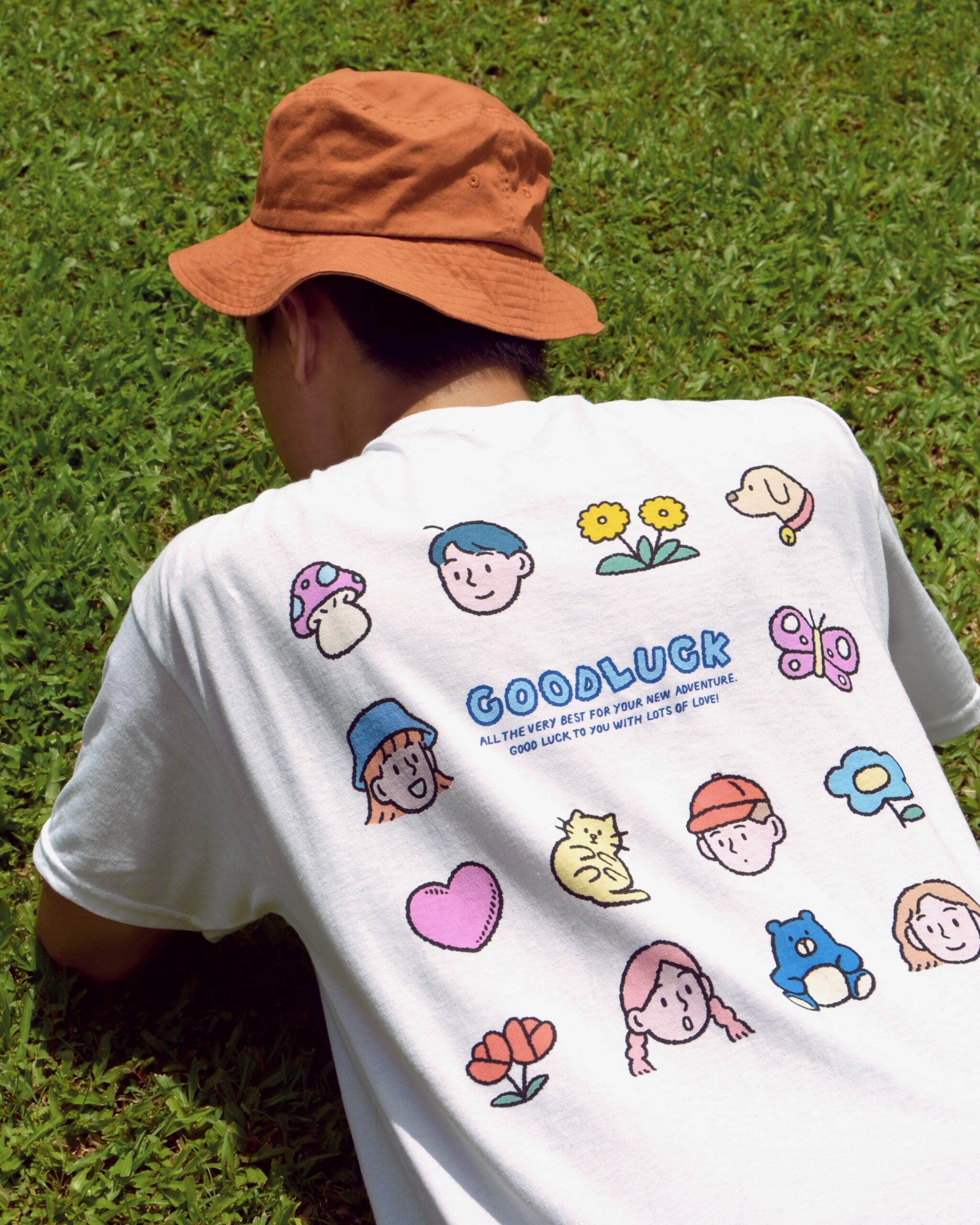 Featuring adorable illustrations arranged in a 4 x 4 grid, this shirt will give a boost of confidence to the people around you with the good wishes printed in the centre.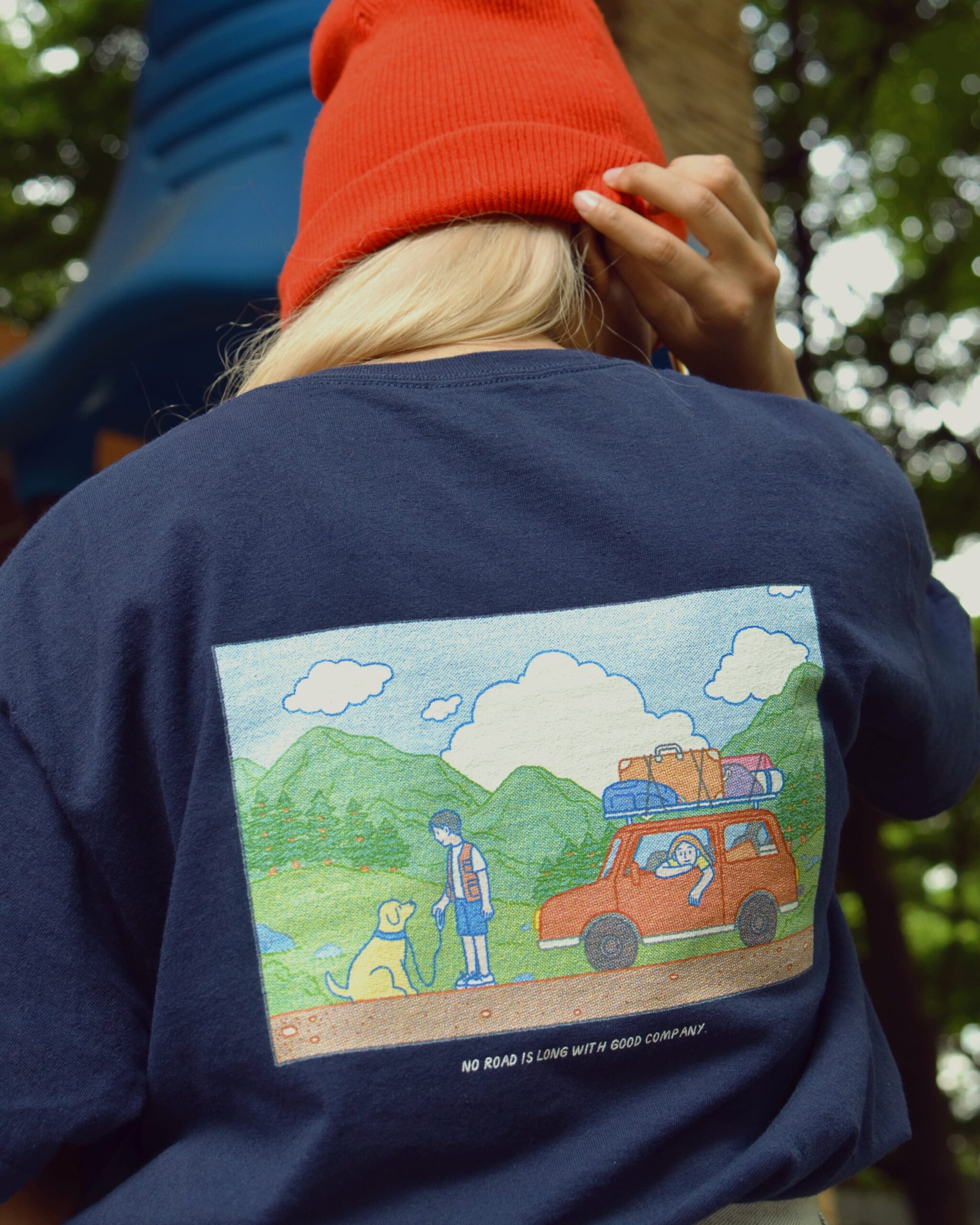 Travellers can look forward to copping this pretty navy shirt and sporting it while you're on a trip with your loved ones.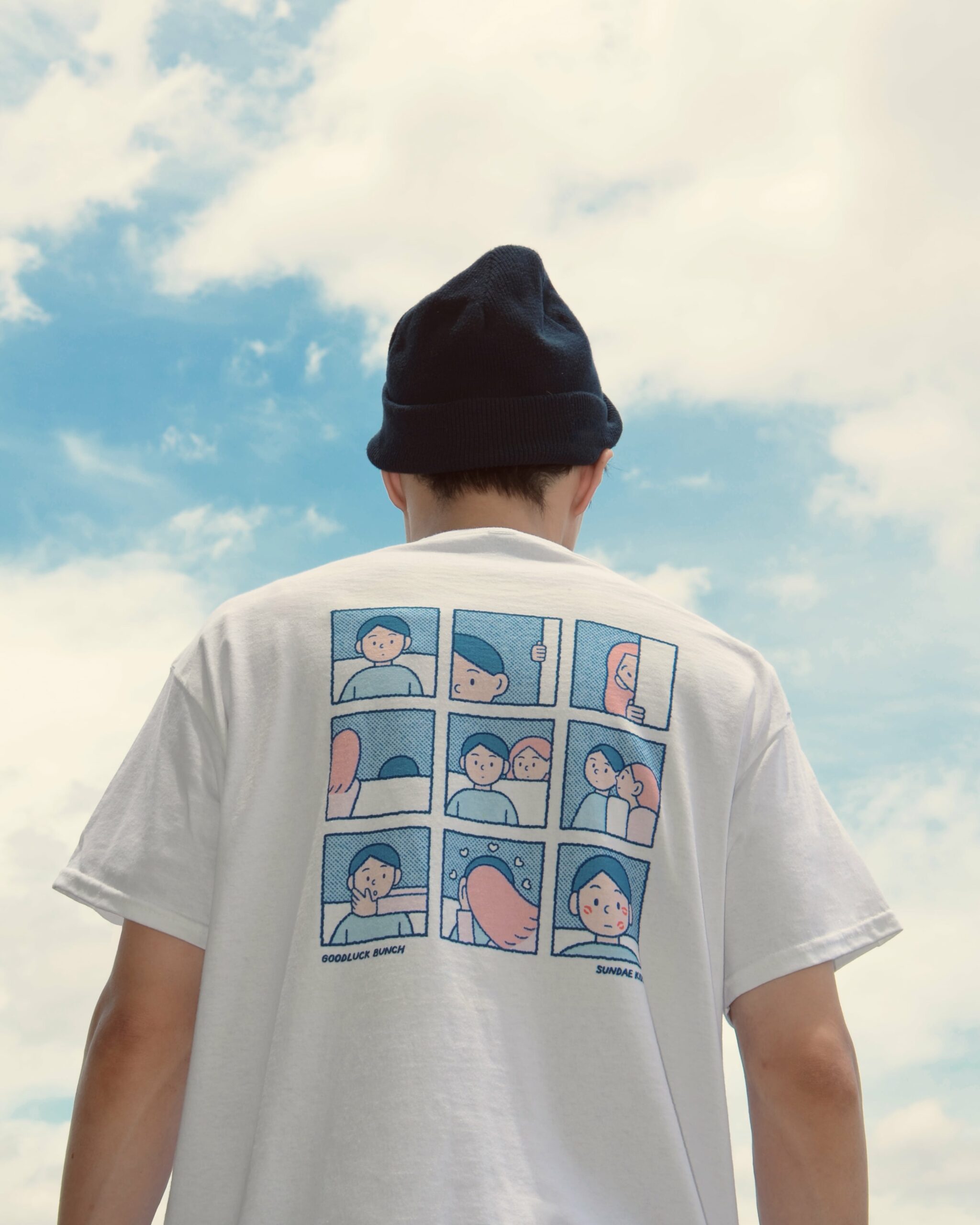 This white shirt features a simple comic-inspired illustration depicting a sweet love story — give hints to your SO by wearing this shirt around them, and you might just get the same treatment.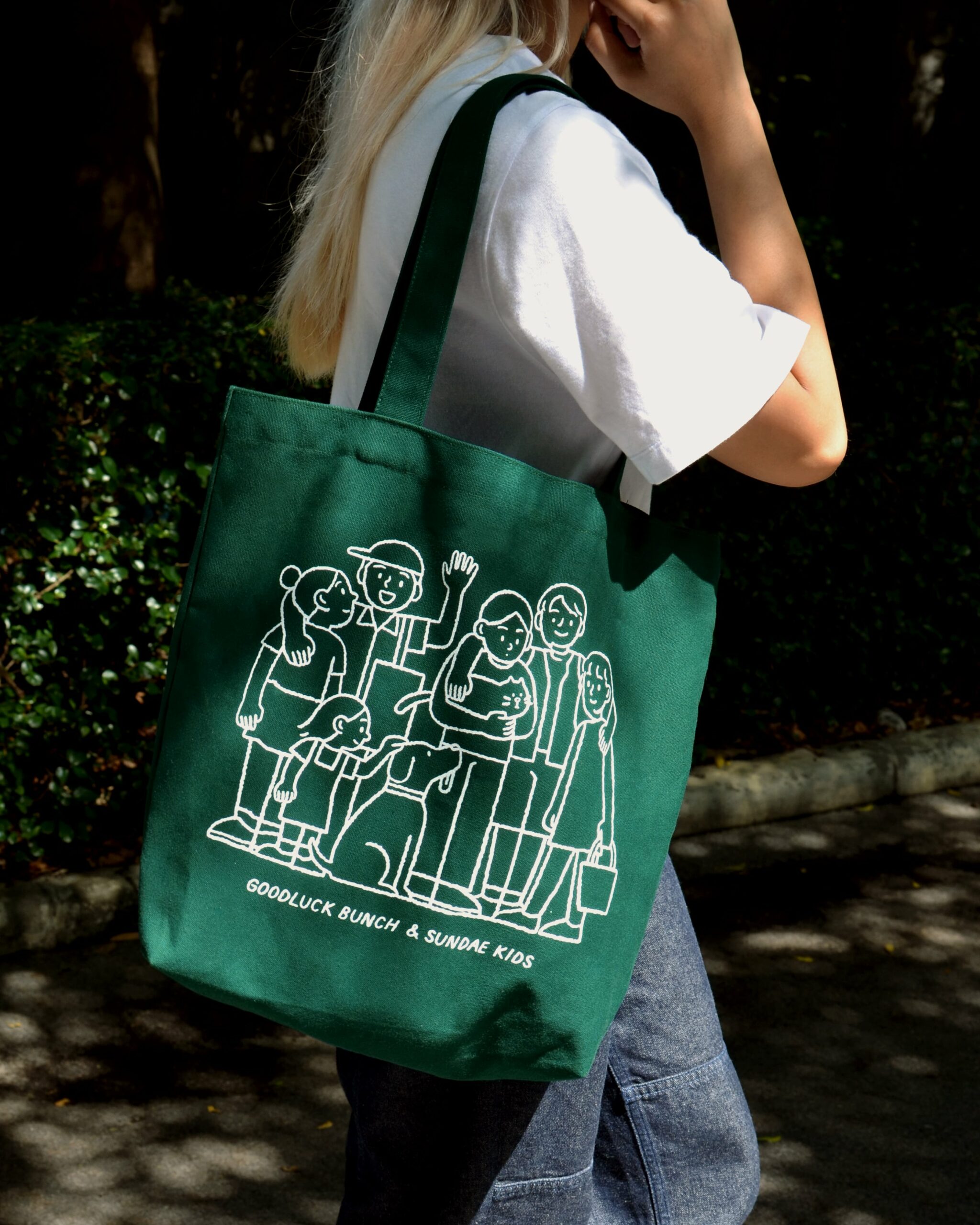 For those who appreciate spacious bags for all your essential knick-knacks, this forest green tote bag features a drawing of a happy family with the two brand names at the bottom.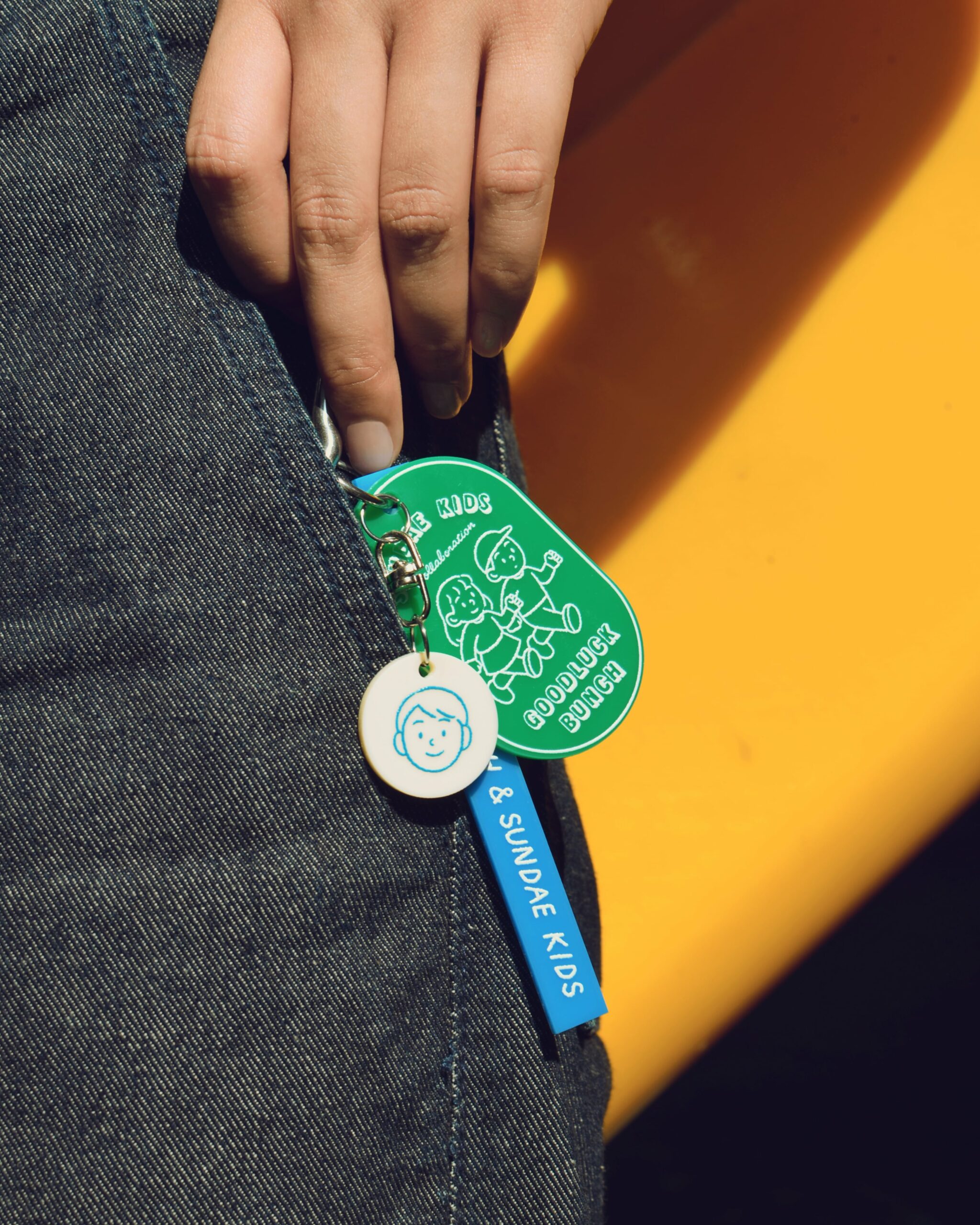 Zhng up your accessories with these simple yet motivating bundled keychains.
Quench your thirst by investing in a handy water bottle so you can carry it around easily as you go about your day.
The Sundae Kids x Goodluck Bunch Pop-Up Will Fill You With Positive & Heartwarming Vibes
With designs that are as adorable as the ones in this collaboration, you're bound to fall in love with the full collection at the pop-up. Surprise bae with the exclusive merch featured in the pop-up and achieve the ultimate #couplegoals status.
The pop-up is held at Mandarin Gallery, and you can pay them a visit anytime from 11am to 9pm daily. Post an IG story of the store, and you might even get a signed print for free!
Sundae Kids x Goodluck Bunch Pop-Up @ Mandarin Gallery
Date: Now till 31 October 2022
Time: 11am to 9pm, daily
Address: 333A Orchard Rd, #02-21, Singapore 238897
All images courtesy of @sundaekids and @goodluckbunch.
Also read: