What Is Sustainable Fashion?
The issue of sustainability has become an almost everyday conversation starter. We reject plastic bags, use metal straws and shop at zero-waste stores. But when it comes to sustainable fashion, we still have a long way to go.
Why should we care at all though? Because annual clothing production has doubled over the past 15 years, exceeding 100 billion in 2014. Because, according to the UN Environment Assembly, "the fashion industry produces 20 percent of global wastewater and 10 percent of global carbon emissions." While consumer demand for clothing has increased, clothing utilisation has decreased. We are buying more clothes and wearing them less, and that needs to change.
How to support sustainable fashion  
Sustainable fashion does not mean wearing shredded plastic bottles as a T-shirt, nor does it always imply spending hundreds of dollars on fancy sustainable labels.
Practising sustainability in fashion simply means buying what you need, not want; recycling fabrics instead of donating clothing (a lot of charities receive too many donations and end up throwing them away); and choosing quality over quantity by picking fabrics that are less environmentally harmful.
Here are a few local brands that will help you be more environmentally responsible while still looking stylish.
Buy pre-loved apparel
1. Refash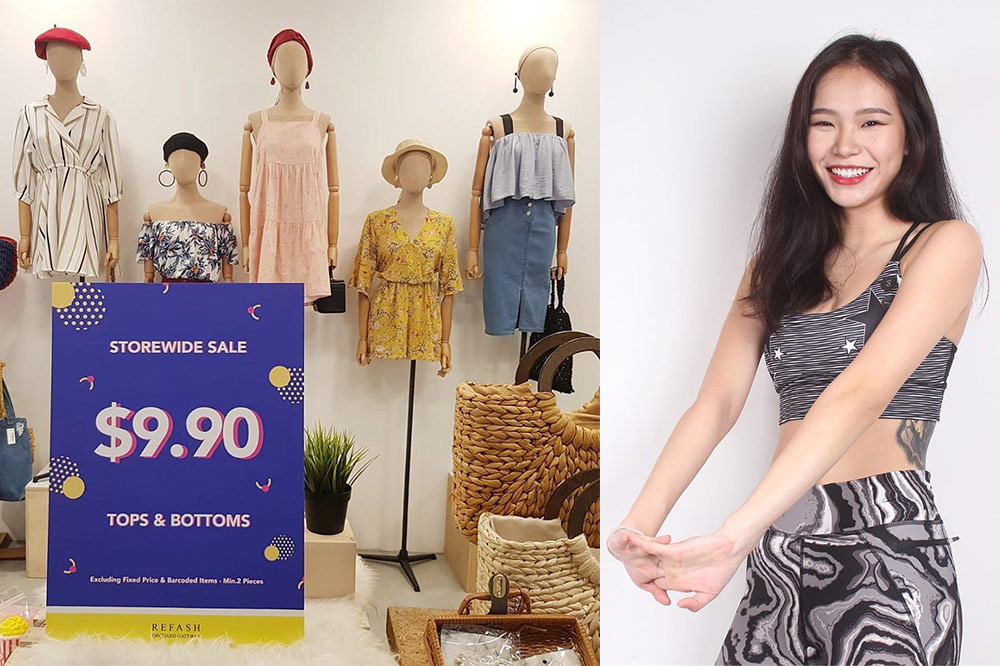 Refash has redefined the thrift shopping experience. It provides a fuss-free way for you to make some cash by selling your clothes on its online platform or at its physical stores. From everyday dresses to activewear, you can also purchase clothes from like-minded sellers at attractive prices.
Address: Find the full list of locations and their opening hours here
Website | Facebook | Instagram
2. The Kint Story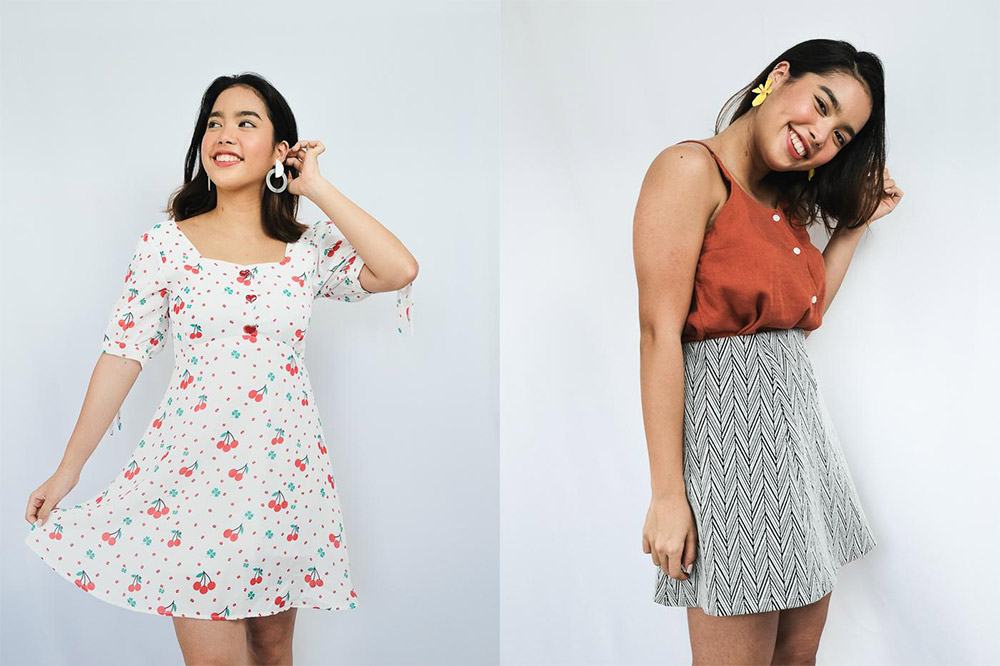 The Kint Story was founded with the objective of reducing the ecological impact of fashion by giving a second life to others' unwanted clothing. 'Kint' stands for kintsugi, the Japanese art of repairing broken pottery and emphasising its cracks, celebrating imperfections and uniqueness. New collections, each centred around a theme, are released on the website every week.
Website | Facebook | Instagram 
3. StyleTribute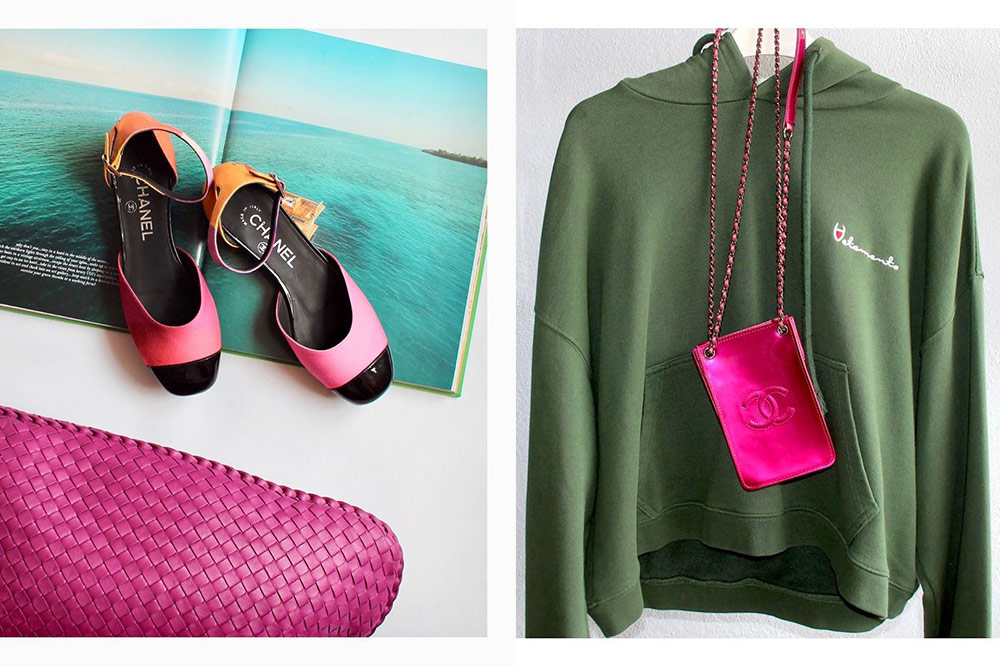 Style Tribute resells luxury apparel and accessories at a discounted rate. You can snag that Gucci bag or those Tiffany & Co. earrings you've been eyeing at a significantly lower rate than if you were to buy them first-hand. If you're experiencing buyer's remorse, you can also sell your designer items either through their app or let them do the legwork for you with a concierge pick-up service.
Website | Facebook | Instagram
Also read:
15 Easy And Realistic Eco-Friendly Ways Beginners Can Fight Climate Change Besides Using Metal Straws
Rent clothing
4. Rentadella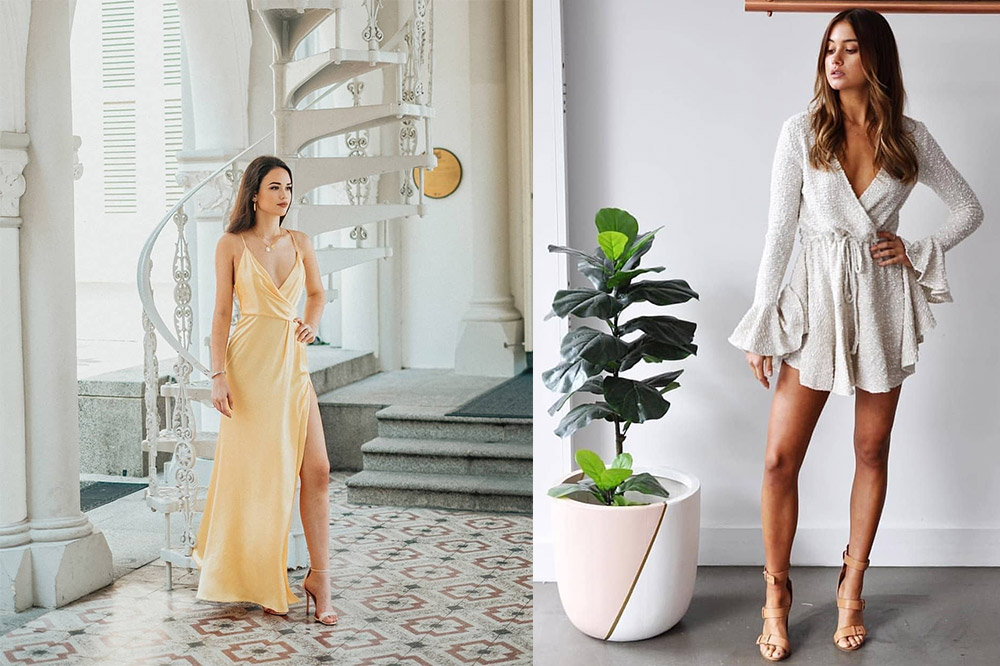 Instead of splurging on a statement-making dress for a special event only to wear it once, why not rent one for a fraction of the price? Rentadella's extensive selection of frocks, jumpsuits and playsuits have been helpfully categorised according to occasions such as 'formal', 'cocktail', 'party' and 'wedding guest' for ease of shopping.
Address: 20 Cuscaden Road, #13-01, The Tomlinson, South Lobby Access, Singapore 249726
Opening hours: 10am to 8pm (Tuesdays to Saturdays)
Website | Facebook | Instagram
5. StyleTheory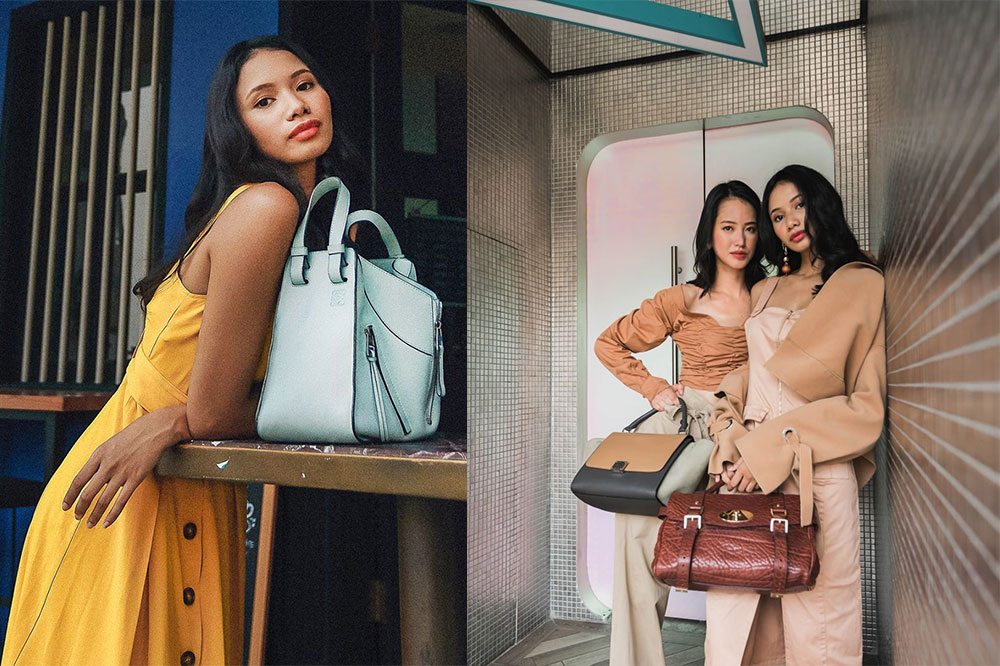 If you often find yourself thinking, "I have so many clothes but nothing to wear," Style Theory has you covered. The fashion subscription rental platform offers its subscribers unlimited access to its enviable closet—all you have to do is pay a monthly fee to take your pick from its well-curated selection of clothes, inclusive of free drycleaning and express delivery services.
Website | Facebook | Instagram
Support Ethical Fashion Brands
6. Matter Prints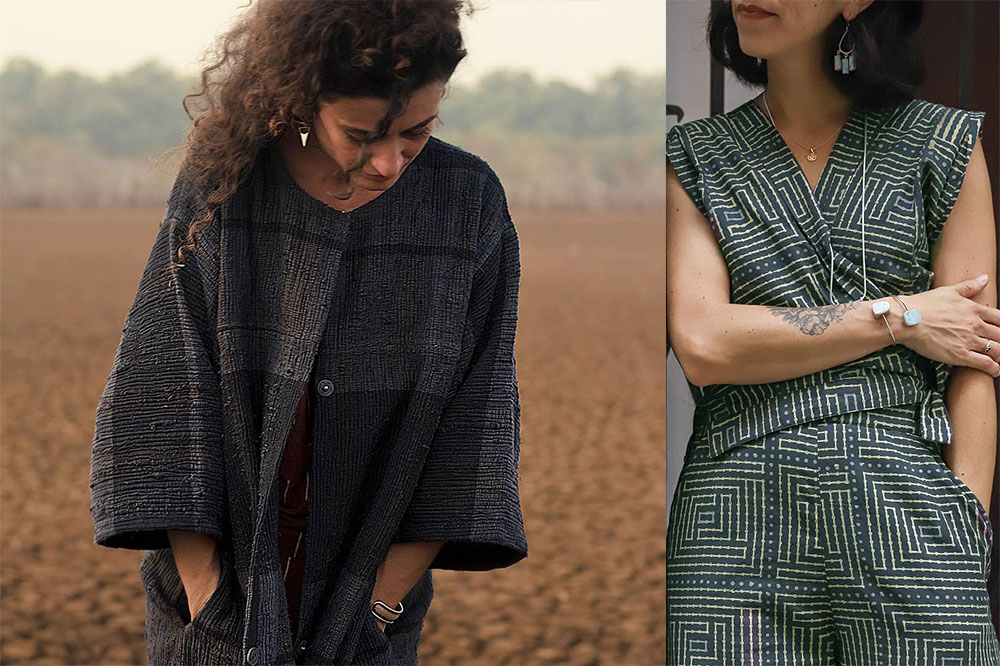 Matter Prints works with skilled artisans from rural parts of Asia to produce garments with a story to tell. Its fabrics are made from organic cotton, are biodegradable and feature unique prints—the perfect way to stay stylish while saving the world.
Website | Facebook | Instagram
7. Source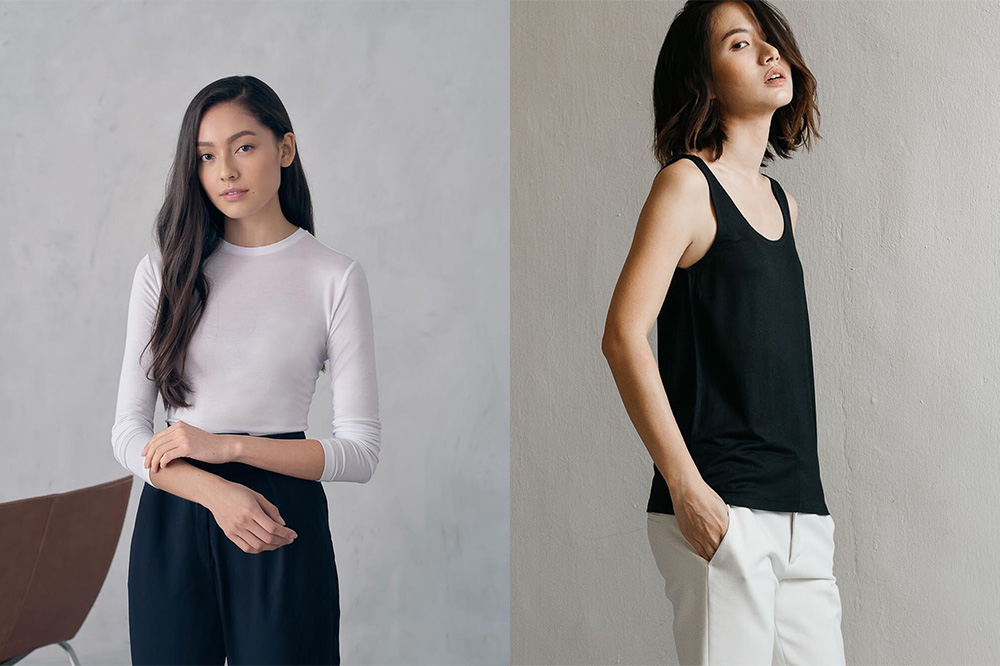 As its name suggests, Source is focused on, well, the source of your clothing. By working directly with factories that supply garments to established brands, Source explores the possibility of offering the general public quality clothes made in a socially responsible way, with minimal impact on the environment.
Website | Facebook | Instagram
8. It Takes Balls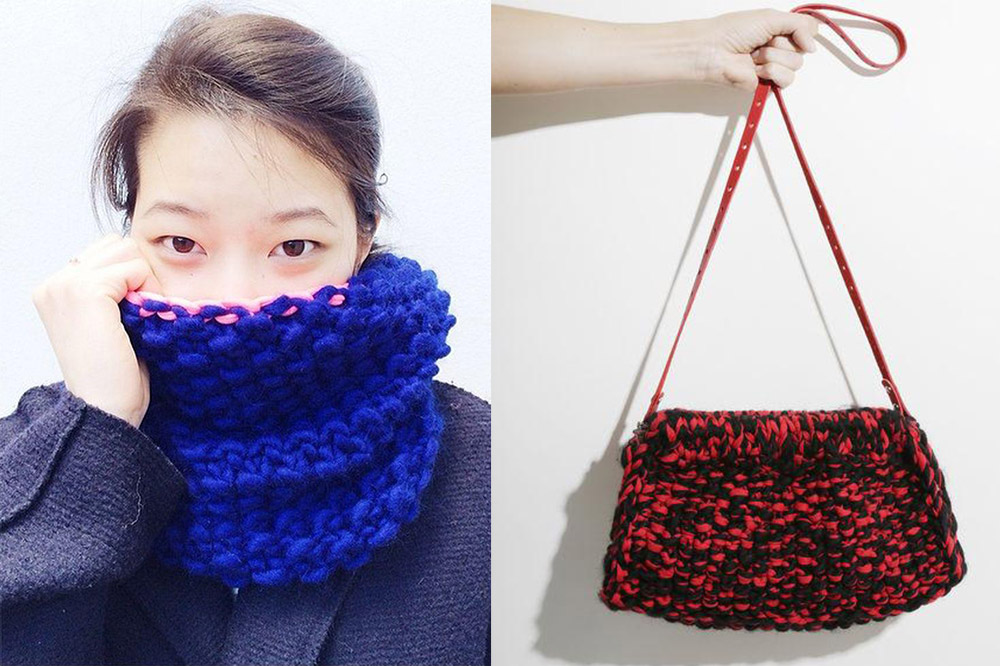 It Takes Balls sells DIY kits, ready-made products and offers workshops as well. The company's main goal is to raise awareness about fast fashion; with the hope that as its customers experience the hard work required to create a single piece, they will be encouraged to buy less throwaway items and invest in the things they need, not want.
Address: 451 Joo Chiat Road, Level 2, MOX @ Katong Point, Singapore 427664
Opening hours: 12pm – 8pm (Mondays to Fridays)
Website | Facebook | Instagram
Sustainable Fashion Is The Way Forward
Sustainable fashion does not always have to be a hassle. Taking small steps to increase the big impact your choices have on the environment can be life-changing as well as inspiring.
Also read:
The Kint Story – Meet the NUS Grads Who Rejected CBD Life To Set Up An Online Thrift Store
Cover image: Source, source, source