The Kint Story
Whenever Elisa Goh returns home with kilograms of pre-loved clothing for her online thrift store The Kint Story, her father jokingly laments that his daughter has become a karang guni.
"I think I've brought my parents heartache by choosing such an unconventional path. My dad says he can't bear to see me doing such heavy lifting," chuckles the stylish 25-year-old, who started the business with fellow National University of Singapore (NUS) graduate Huang Yushu.
Yushu, 25, also had a hard time winning over her parents. They had given her an ultimatum—make it work within a year or look for a "normal" job.
Now, 1 month into The Kint Story's official launch, Yushu tells me her parents have come around. "After realising that our business was gaining traction online, they became less anxious."
The inspiration behind The Kint Story
What sets The Kint Story apart from other online fashion retailers in Singapore is the fact that every piece of clothing sold is pre-loved.
The store is named after the Japanese restoration process kintsugi, which involves repairing broken pottery with gold or other precious metals. Inspired by this philosophy, the founders of The Kint Story want us to see the beauty in clothes that aren't perfect or brand new.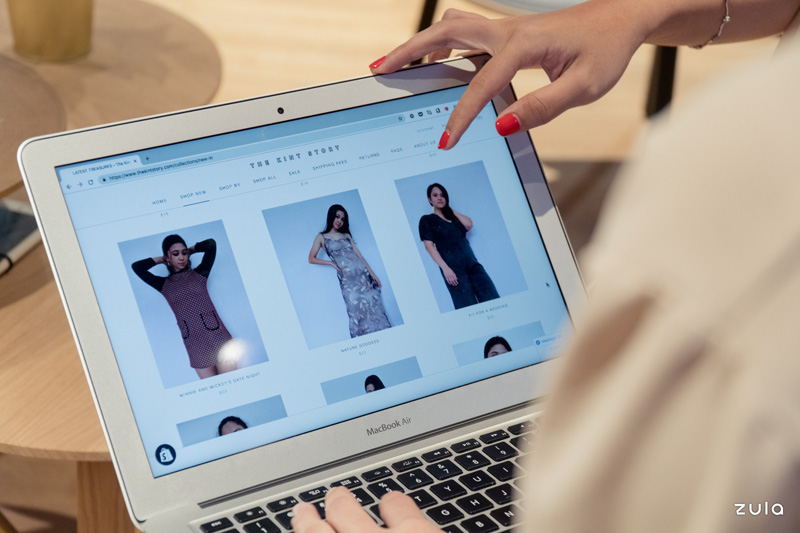 Before they were business partners, the duo were housemates during an overseas university programme in New York. They were drawn to the strong thrifting culture there, since vintage and consignment stores are aplenty.
Upon returning to Singapore, their paths crossed again when they ended up as colleagues at online marketplace Shopee. It was during this time that the idea of The Kint Story first came to its founders.
"At Shopee, we realised that our female colleagues felt pressured not to repeat outfits, to look different all the time. But the huge turnover of clothes results in lots of textile waste that damages the environment," said Elisa.
To reduce the ecological impact of the fast fashion industry in Singapore, the pair felt that setting up a sustainable fashion business seemed to be the answer. "We started The Kint Story to show that second-hand clothes aren't 'dirty'. Just because something has been worn before or has a few flaws, doesn't mean it loses its value," said Elisa.
Also read:
30 Singapore Startups By Female Founders Who Prove Ladybosses Are The Best
Giving old things new life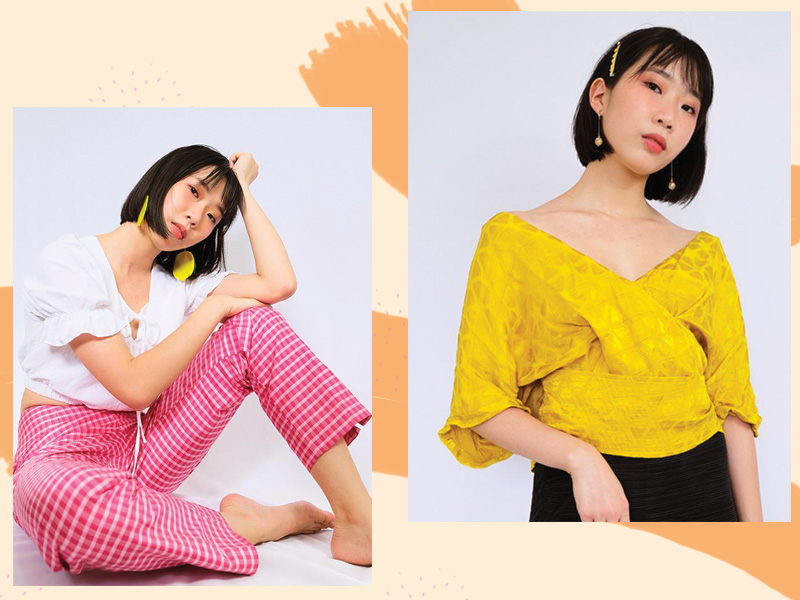 If you're the type who turns up your nose at second-hand clothing, be prepared to change your mind. The Kint Story stocks plenty of unique and fashionable pieces that millennials would be proud to put on.
Yushu and Elisa hand-pick their stock from flea markets and thrift stores around the region. The clothes are then washed, styled and modelled before being put up for sale.
The store launches a new collection every Friday, with a theme guiding the aesthetic for the week. For a Mulan-themed launch, the pieces had cheeky names reminiscent of the Disney film's soundtrack, like "Make You A (Wo)man!".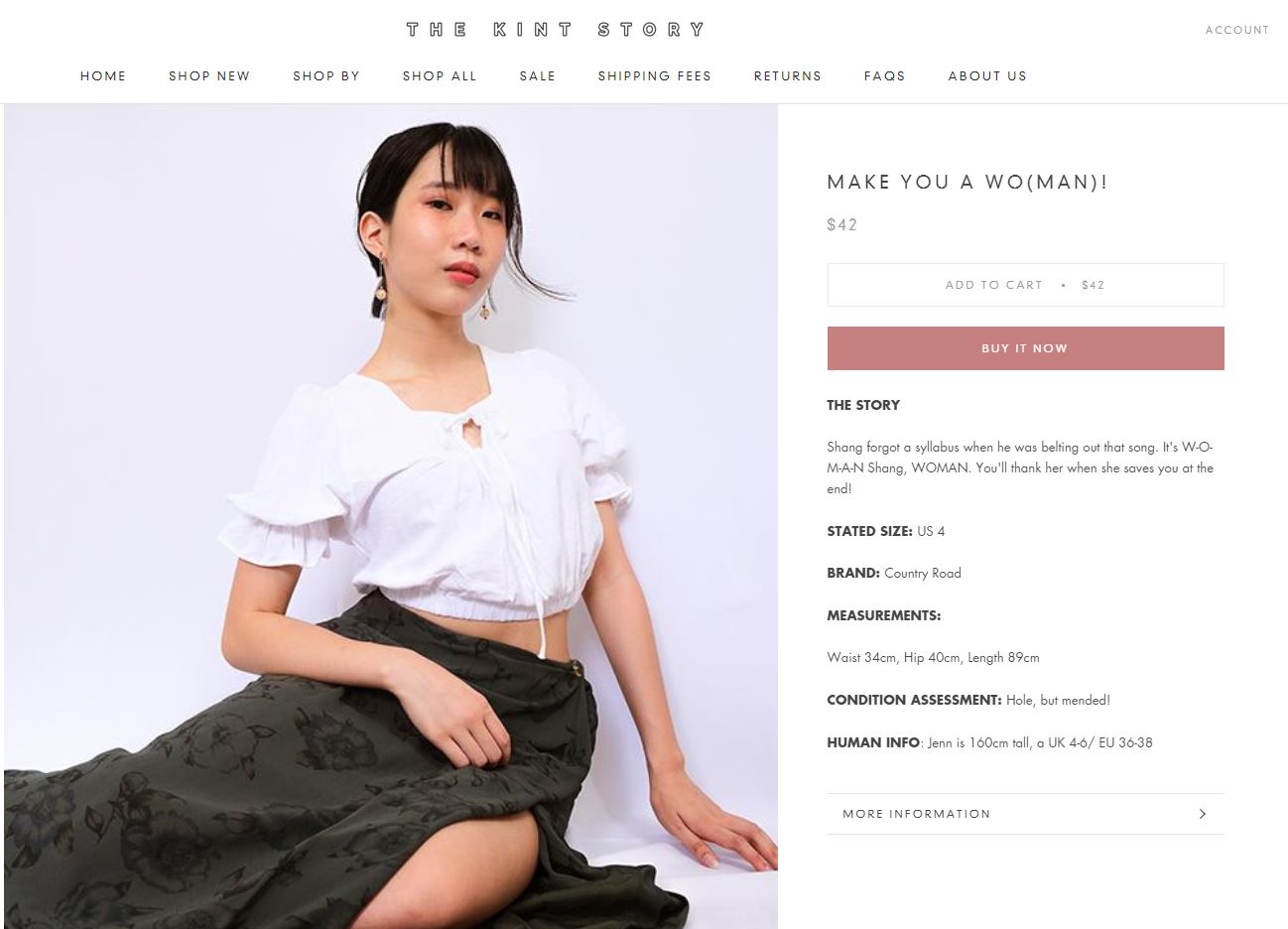 Relatable and empowering descriptions accompany the clothing, lending sass and personality to each piece. The founders explain that they favour this approach to hard-selling their eco-conscious agenda, as changing consumers' minds is an ongoing journey.  
"We can't change how people feel [about wearing second-hand clothes] overnight, so we keep things light-hearted and inspire them through clever copywriting," they said.
Taking The Road Less Travelled For The Kint Story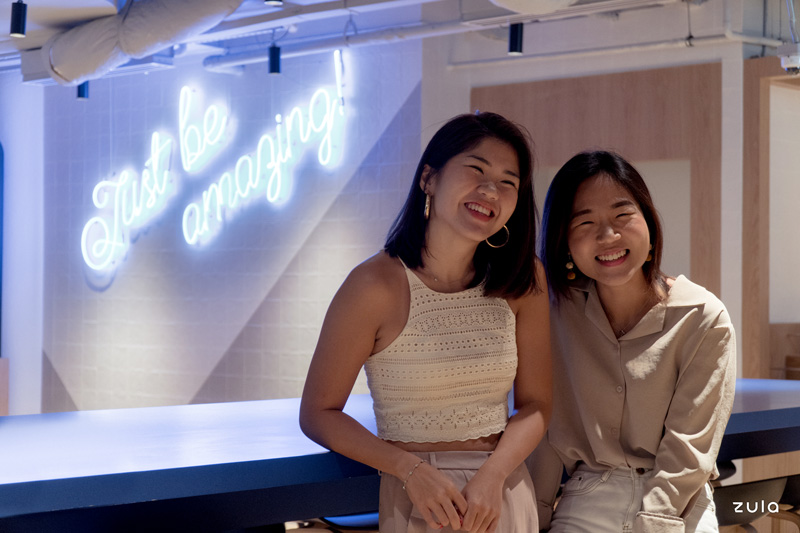 When asked if they regard other sustainable fashion businesses in Singapore like Refash and Style Theory as competitors, Yushu disagreed. "We're all targeting different markets and ultimately, we're working toward the same goal."
Instead, both ladies felt the biggest challenge they've faced so far is having to deal with the lack of a regular paycheque. Unlike the other fresh graduates who've begun scaling the corporate ladder, their path is far more uncertain.
"It's difficult not having that stability, to be honest. Seeing our parents worry for us is hard too," said Elisa.
Toward the end of our interview, I considered asking the ladies if they ever regretted taking this path. But a notification on Yushu's phone interrupted us—someone had purchased a piece from The Kint Story's latest collection.
The pair gripped each others hands and cheered, and in that moment I realised I had my answer right there.
Also read:
21-year-old Singaporean Girl Secures Kickstarter Funding For 'All-in-One' Bag In Three Days