TEAM WANG Design Pop-Up In Singapore
If you've missed out on Jackson Wang's Marquee party or didn't accidentally meet him at Pasir Ris Park like some lucky fans, this could be the next best thing to get close to the star.
From now to 31 August 2022, you can pay a visit to Jackson's TEAM WANG Design "MUDANCE" Concept Space located at Voco Orchard. Themed after a beach concept and filled with pastel pink decor, it's equally a photo spot as it is a boutique. 
The pop-up
Source
As you enter the space, you'll instantly be greeted by a pink set-up featuring a beach set and the collection's main floral visuals.
Embrace the summer vibes and snap some pics of the place by posing with the props. 
Source
Besides getting pics for your Instagram feed, head inside to admire and cop some TEAM WANG merch. The collection features pastel pink pieces like tank tops, shirts, jackets, bikinis, and even pool floats so you can make a splash at your next summer party.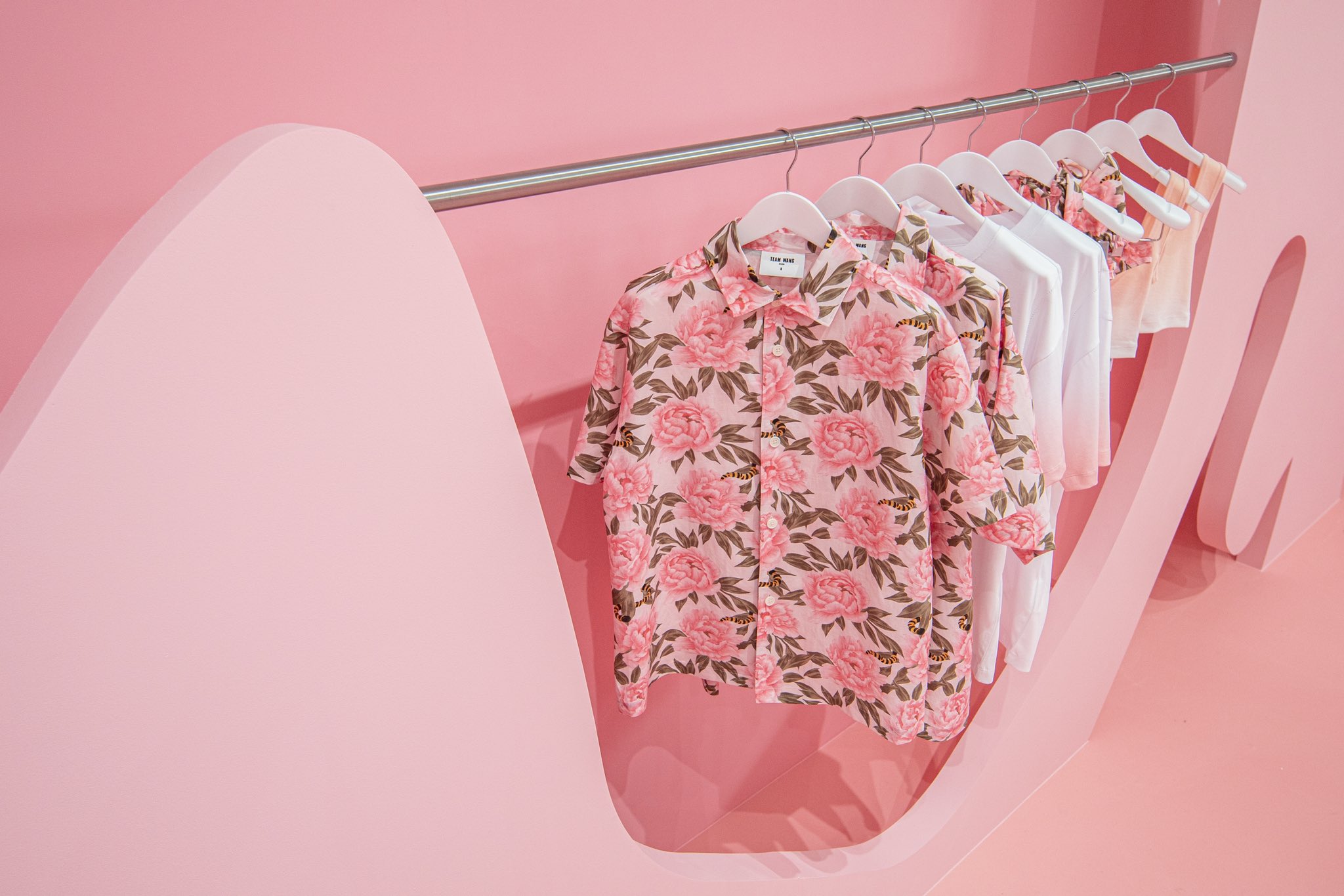 Source
You've been warned – sizes are running out quickly.
The TEAM WANG Design "MUDANCE" Concept Space Allows You To Fulfil Your Midsummer Dreams
Though Jackson already celebrated with a launch party for the store, who knows – he might just drop by before his departure on 10 August 2022.
This would also be a great chance to get your hands on this exclusive collection, as everything is already sold out on their official website.
TEAM WANG Design "MUDANCE" Concept Space @ Voco Orchard
Address: 581 Orchard Rd, Voco Orchard Level 2, Singapore 238883
Date: Now to 31 August 2022
Also read:
Jackson Wang Hosting Event Showcase At Marquee, Will Be In Singapore 2 To 10 August