Tiffany & Co. x Nike Sneakers
In a blink of an eye, January 2023 is already approaching its end — for couples, this also means that Valentine's Day is creeping right around the corner. CC those who are scrambling to get last minute gifts: luxury jewellery brand Tiffany & Co. has just announced a collaboration with Nike, launching brand new Air Force 1 Low sneakers to treat your hypebae.
The design
Source
The sneakers come in full black hues, contrasting against the Nike swoosh on the side in Tiffany & Co.'s signature colour, Tiffany Blue. The colour palette reminds us of a typical leather Tiffany & Co. jewellery box — unfortunately, the sneakers don't come with any free jewellery inside.
Source
On the sneaker tongue, the logo "Tiffany" is etched in cursive, giving off a chic and elegant vibe to the sneakers.
Source
The heel tabs feature a metal engraving of Tiffany & Co.'s logo, paying tribute to the jewellery brand's unique customisation services.
Source
Each sneaker also comes with three shoelace colours of blue, white and yellow so you can switch up your style according to your mood. 
According to Sneaker News, instead of the standard shoelace material we're familiar with, these are made with "thick ropes that are typically found on Tiffany & Co. pouch cords and bag handles." Extra atas.
Source
For every purchase of the Tiffany & Co. x Nike sneakers, it comes in an exclusive Tiffany Blue shoe box with a white swoosh on top. Just as how many of us store our precious jewellery in jewellery boxes, fans can add this shoebox to their collection to keep these sneakers safe, or simply display it for keepsake.
The Tiffany & Co. x Nike Air Force 1 Low Sneakers Features The Jewellery Brand's Signature Colours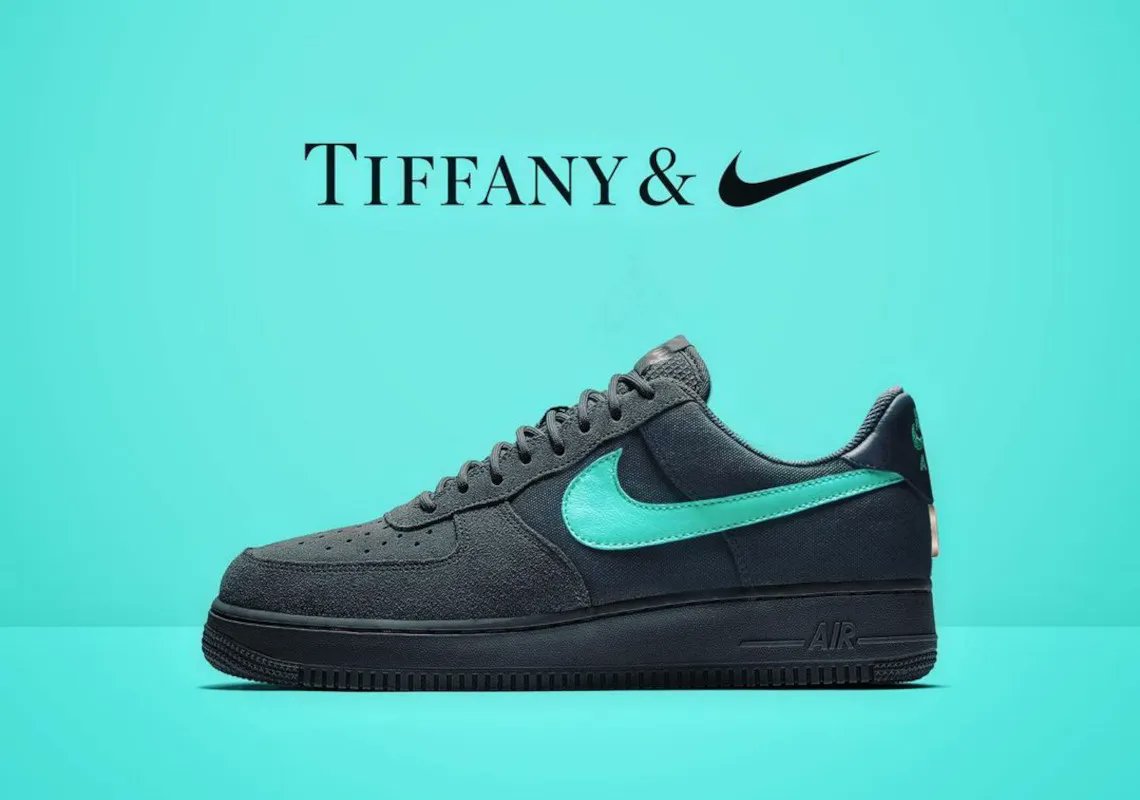 Source
As of now, there are no updates as to when these sneakers will be dropping, except for Nike's Instagram page teasing that it will be "coming soon." Stay tuned to Nike's website or Tiffany & Co.'s website for more information — perhaps you can even pair these sneakers with an engagement ring to pop the big question to your SO soon. 
In the meantime, you can also consider treating your boo to the Nike Valentine's Day Air Force 1 sneakers.
Also read:
Nike Has New Valentine's Day Air Force 1 Low Sneakers To Kickstart The Season Of Love