Nike Valentine's Day Air Force 1
On top of the upcoming Chinese New Year festivities, there's one more event we can look forward to – Valentine's Day. Whether you have a special someone or not, you can use the day as an excuse to celebrate the love that truly matters – self-love. Treat yourself to Nike's Valentine's Day sneakers, this year's edition coming in a darker red for a bold look.
The design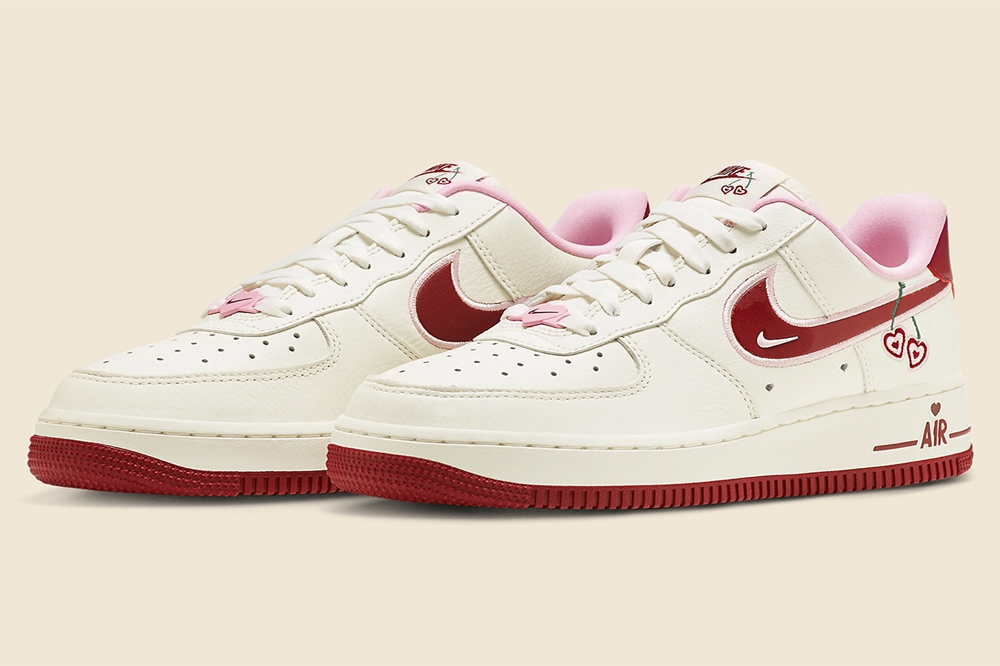 These Air Force 1 sneakers have a sweet combination of Valentine's Day-associated colours. With the majority of the shoe is in white, the red and pink accents complement each other and add an eye-catching factor to the otherwise simple sneaker.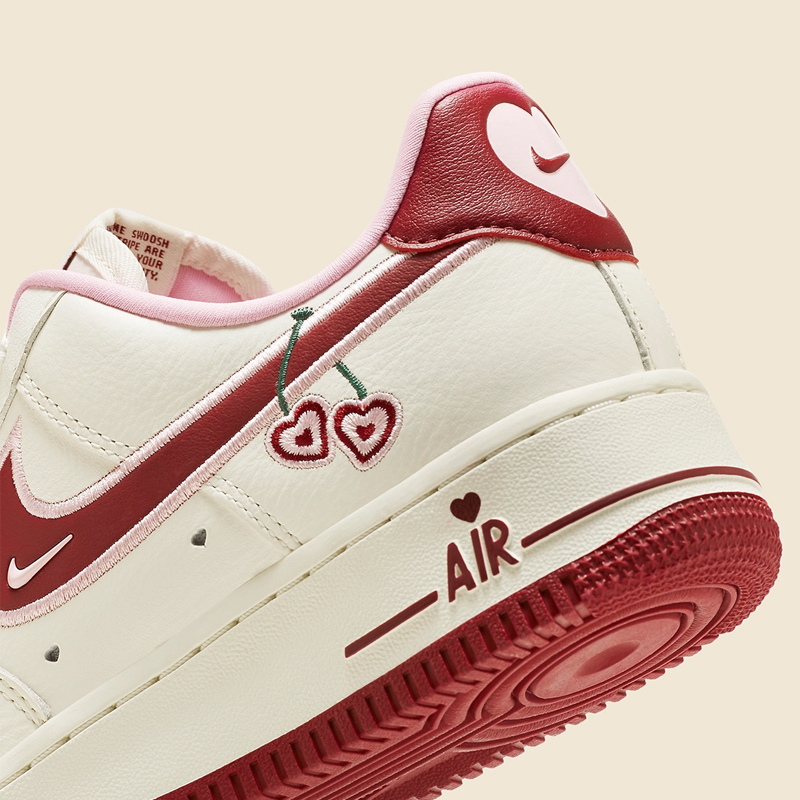 Hanging along the dark red Nike swoosh is an intertwined design of heart-shaped cherries with a green stem and pink and red hearts. Perfect for the minimalist at heart, the words "AIR" are located at the side of the shoe, with a dark red heart atop the lettering.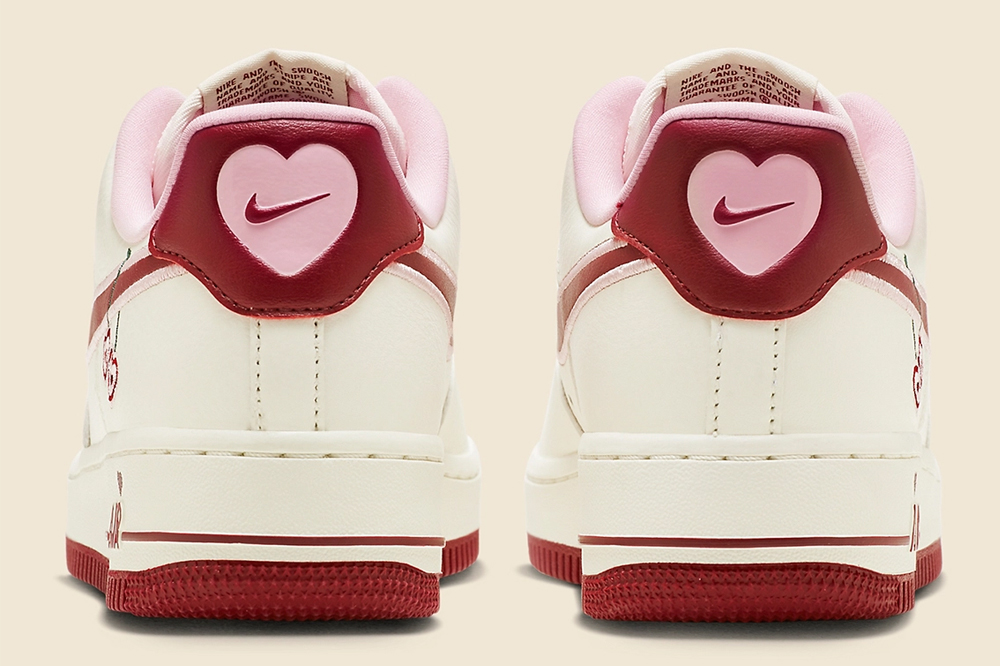 A perfect addition to the sneakers are the pink hearts decorated on the heel. With a dark red leather backing, light pink hearts with Nike swooshes adorn the tabs. Show your love for bae by flexing the back of your shoe when you're out together.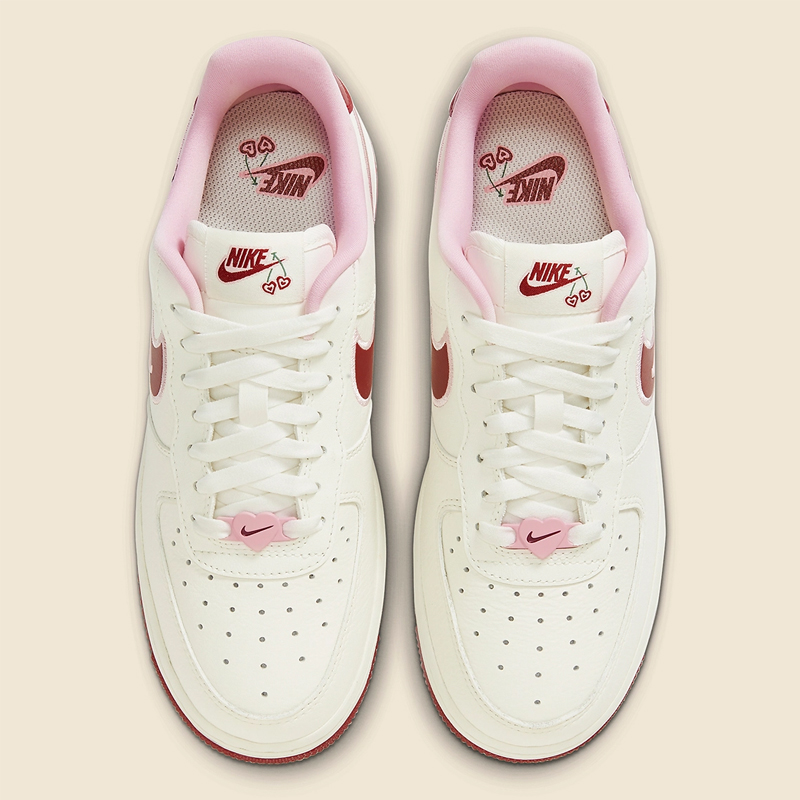 A further peek at the shoe reveals the Nike logo and swoosh on the tongues, along with the heart-shaped cherries. An identical design is printed on the insoles of the shoes. Plus, the sides of the shoe are lined with light pink.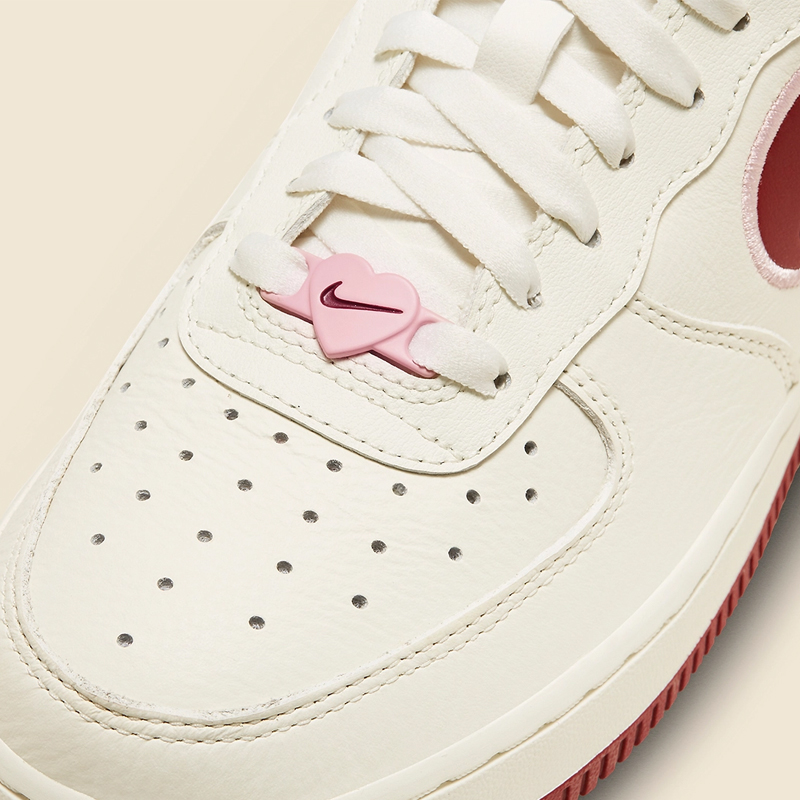 At the tip of the sneaker laces lies a heart-shaped design with the swoosh logo inside, with a matching colour to the pink-lined sides of the sneaker.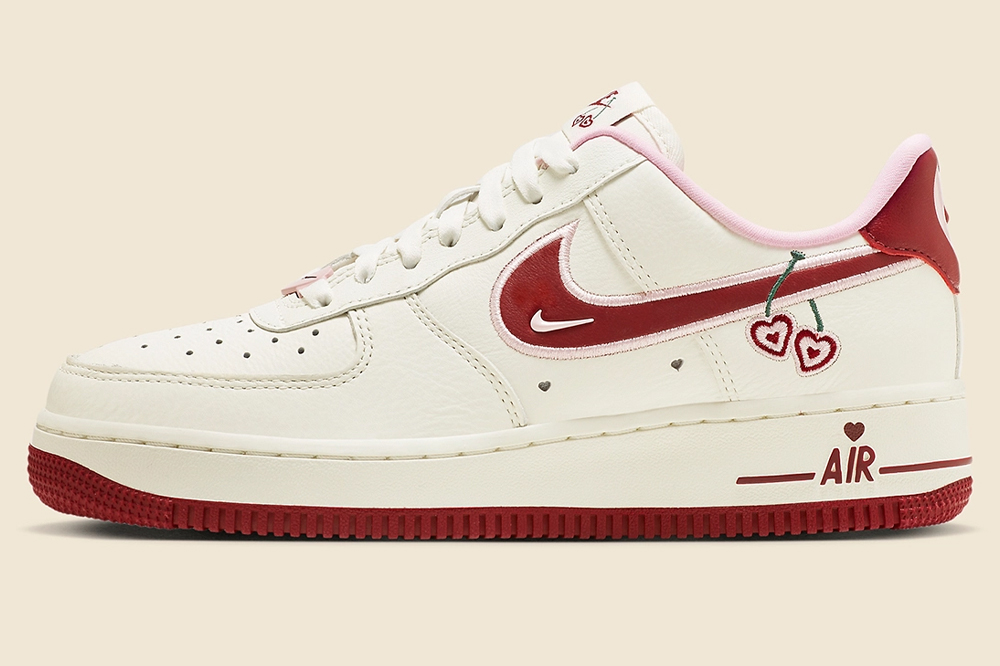 The sole of the shoe is dark red, decorated with little dot and line details. Lining the dark red swoosh is a layer of pink too, which adds a pop of colour and texture to the sneaker. 
This Nike Valentine's Day Air Force 1 Design Is A Sweet Addition To Your Sneaker Collection
After the CNY festivities are over, don't give up on your red clothing just yet. Match your OOTD with these shoes for a cute look this coming Valentine's Day. 
Along with the rest of the other Valentine's Day shoe designs from Nike, these will be available from February 2023. Head over to Nike's website for more information on the sneakers' release. 
All images courtesy of Nike. 
Also read: 
The Nike Valentine's Day 2023 AF1 Sneakers Has Pink Hearts On The Swoosh To Give Your Love To Bae