Ultra Singapore 2018 Survival Tips
Before you go hard this weekend at Ultra Music Festival, here's a compilation of the most important tips you need to know to survive the two-day event in Singapore and have a bomb ass time.
Getting into Ultra
Ultra Park is located right next to Bayfront MRT and is accessible via both the Downtown and Circle Lines.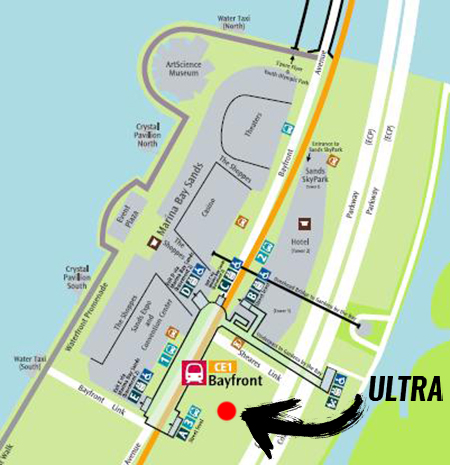 Source
Date and time: 15 and 16 June 2018, 1.00pm to 11.00pm
Location: Ultra Park at 1 Bayfront Avenue, S(018971)
Nearest MRT station: Bayfront MRT. Exit A will bring you to the West Entrance of Ultra Park (best for General Admission ticket holders; if you're a Premium General Admission ticket holder, alight at Marina Bay Station)
Weather forecast: Both Friday and Saturday, there's a chance of afternoon thunderstorms, so be prepared for muddy grounds
Nearest parking: MBS Shoppes (But everyone will probably park MBS, so park at Suntec and then take a train down to Bayfront MRT)
Parking cost (for public holidays and Saturdays): From 7.00am to 7.00pm, S$8.56 for the first hour and S$1.07 for every subsequent half hour; from 7.00pm to 7.00am, flat rate of S$8.56
Average price of food and alcohol: S$8 to S$15, (Queues in the afternoon take about 2-3 minutes, but the evening queues can be as long as 20 minutes)
Line up For 2018 (DJs)
This year's key DJs include Above & Beyond, Afrojack, DJ Snake, Nicky Romero and Steve Angello. Regional heroes include MYRNE, Rave Republic, and KAKU.
General Ultra rules
Ultra is a two-day event. Even though the saying is "Go hard or go home", you shouldn't follow this piece of advice, unless you want to spend the first half throwing up, and the second feeling like trash.
-NO re-entry allowed
-NO outside drinks allowed/sneaking in alcohol
-NO professional cameras, flash cameras or video and audio recording equipment, or camera poles (read: selfie sticks)
-Backpacks have to be smaller than 13 inches by 17 inches (33cm by 43cm), and made of clear plastic, PVC, or mesh
-Fanny packs and tiny sling bags (approximately the size of a hand) are allowed
-Cigarettes are allowed, but have to be sealed upon entry. See full list of prohibited items here.
Luckily, the festival offers food, free water fill-up stations, and basically everything else you need during the event.
If you're going solo or want to make new friends, there are Facebook groups such as Ultra Singapore (OFFICIAL) meetup group and a pregame meetup event.
Necessities to bring
-Credit card and cash (There are no ATMs on site and the nearest ATM is at the Shoppes at MBS. And even then, you're not allowed to re-enter the festival so do bring enough to spend on food, water, and alcohol)
-Festival tickets
-Identification (We recommend bringing your IC)
-House keys
-Sunscreen
-Sunglasses and/or cap
-Poncho (since it'll probably rain)
Optional necessities to bring
Rechargeable mosquito repellent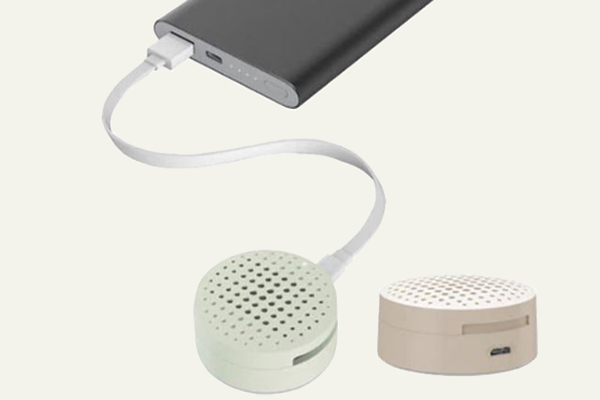 Concentrate on music sets instead of slapping at your leg because of mosquito bites when you plug in this Xiaomi portable electric repellent (S$13.90). When plugged into a power bank, this device promises up to 28 hours of use.
Keep track of your belongings with the Tile mate finder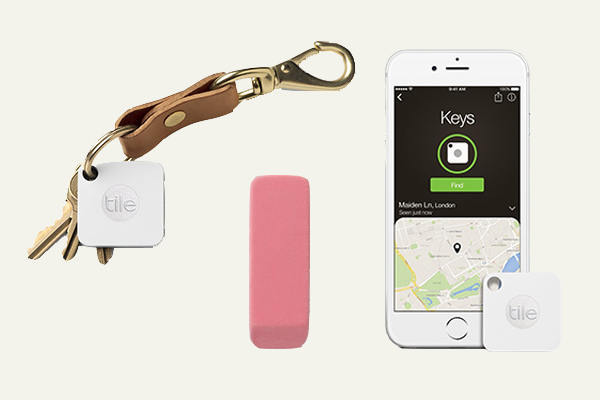 If you're constantly losing your things on a night out, try the Tile Mate Bluetooth tracker (S$17.50).
The Tile Mate is controlled with your phone. Loop the Tile Mate onto your keys, wallet or phone, and have the Tile Mate ring when your belongings are nearby.
And if you've forgotten where you've placed your phone, double press the master control on your Tile Mate to make your phone ring, even when on silent.
What to wear
Comfort is key
While it's tempting to go in elaborate costumes a la Coachella, it's more important to stay comfortable.
If you need style inspiration, watch:

Draw on DIY temporary tattoos using eyeliner or eyeshadow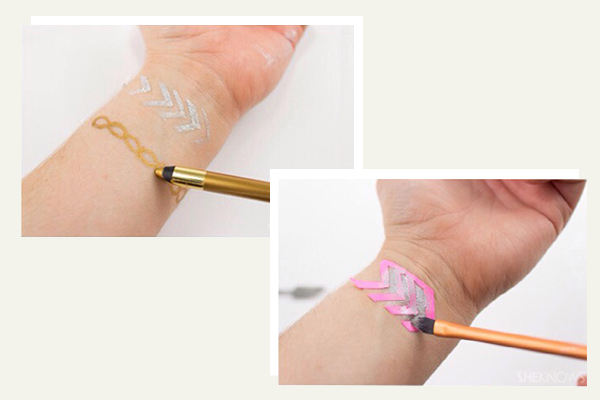 Since gold and silver flash tattoos became a thing in 2011, the metallic designs have become a mainstay at music festivals everywhere.
While these temporary tattoos are serious Tumblr aesthetic goals, they tend to desparkle and flake the moment you get it wet or sweat.
If you just want to glitter for a day, draw on patterns using gold eyeliner (S$18.90). The Maybelline 24-hour wear formula promises your 'tattoo' will stay on. And after the festival, you can add the gold as a highlight to your daily makeup routine.
Wear close-toed shoes and use water repellent spray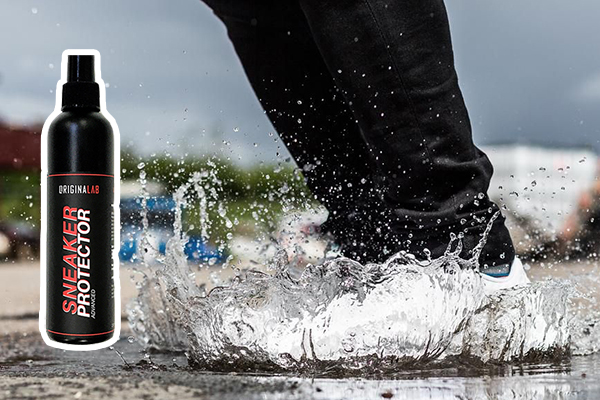 Though Ultra takes place on grass, wearing open-toed shoes is not a good idea. Like any music festival, feet are going to get stomped on and your flimsy sandals are probably not going to last seven hours of dancing.
If you must wear heeled shoes, wear boots with thick heels you can comfortably run in.
Go with sneakers but protect your kicks with water repellent spray (S$25 from Megafash) so you can easily wipe off mud, dirt and grass stains.
Using Micropore tape to prevent your strapless bra from slipping down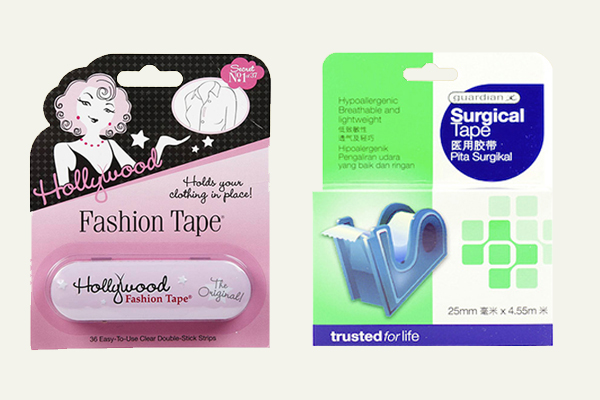 While a tube top is a great idea to keep cool in the heat, it's not the best for holding the girls in place when you're jumping along to the music.
To prevent strapless bra from coming down halfway through a set, use Micropore surgical tape (S$2 from Guardian) to keep your boobies in place. Alternatively, you can get double-sided Fashion Tape (S$19.90) if you decide to go braless.
Store loose powder in contact lens case to stay shine-free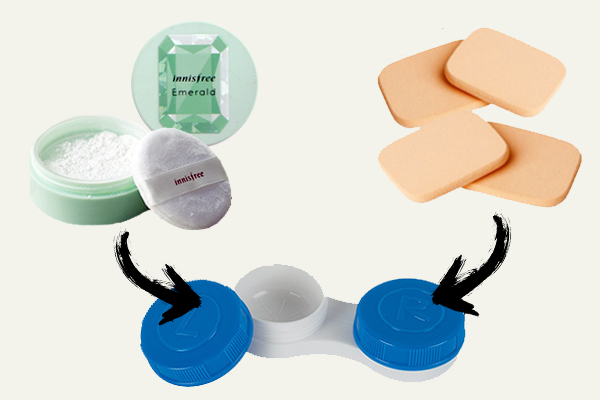 To prevent the shine on your face from blinding the on-stage DJs, bring loose powder (S$10 from Innisfree) stored in one side of a contacts lens case, and a small cut-up disposable makeup sponge (S$5.90) in the other.
This will help you reduce bulk and allow for easy touch-up. You can get a contacts lens case from Daiso for S$2.
Weatherproof your eye makeup by applying cosmetic adhesive
Even if you've primed your lids and sprayed on an impressive amount of finishing spray which Jeffree Star would be proud of, your makeup is still not 100% budge-proof.
To make your eyeshadow last longer, apply a thin layer of cosmetic adhesive (S$8 from Watsons) over your eye makeup for a waterproof coat.
Get your highlight on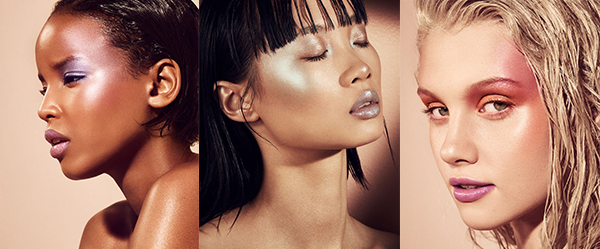 You're at a music festival, so have your highlight shine to the heavens.
You can opt for the Fenty Beauty Killawatt Foil Freestyle Highlighter Duos (S$54) from Rihanna's summer collection, or Urban Decay's Disco Queen Holographic Highlight Powder (S$42).
Stay in contact with your friends with a watch walkie talkie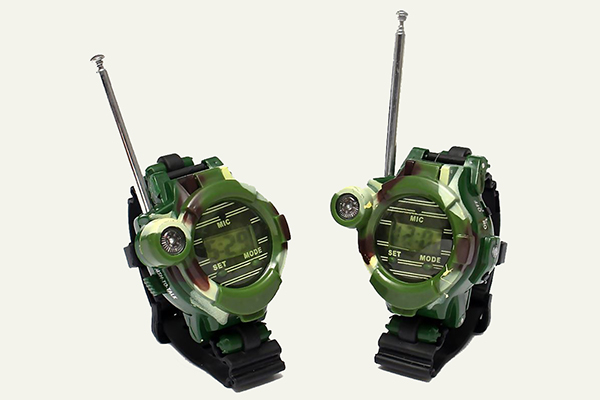 If you've been separated from the squad and your phone is flat, these walkie talkies (S$9.01) with a 150m talking range will probably come in handy. Better yet, you can save your phone's battery to film DJ Snake's set while still staying in touch with your friends.
Going home after a full day of partying
If you're planning to take a cab home
Getting a cab in or out of the event space will be no easy feat, so book one in advance or be prepared to take the MRT home. If you want to book a Grab, the official postal code is S(018971).
But from the looks of last year's crowd, you'll have better luck if your Grab driver picks you up at Marina Bay Sands.
If you can't book a Grab, try your luck with these local taxi hotlines:
Comfort & CityCab: 6552 1111
Premier Taxis: 6363 6888
Prime Taxi: 6778 0808
SMRT Taxis: 6555 8888
Trans-Cab Services: 6555 3333
Yellow-Top Taxi: 6293 5545
If you're planning to take the train home
These are the last train timings for Bayfront MRT:
Circle line (going towards Stadium): 11.57am
Circle line (going towards Marina Bay): 11.51pm
Downtown line (going towards Bukit Panjang): 12.18am
Downtown line (going towards Expo): 12.04am
Having Fun At Ultra Singapore 2018
With this guide to Ultra 2018, armed with a list of extra AF survival tips, may the EDM and music festival gods smile upon you and bless you with a fabulous time ahead!
Also read:

Cover image: Source