Unconventional Bachelorette Parties
When it comes to bachelorette parties, many assume that everyone has to be completely drunk to have fun. However, this may not be every bride-to-be's cup of tea.
Some girls would rather spend their last day as an unmarried woman doing something they'll actually remember and cherish for years to come. And for these ladies, we have 15 unique ideas for you to have fun with your girlfriends without hangovers!
1. Bounce your pre-wedding jitters away at the trampoline park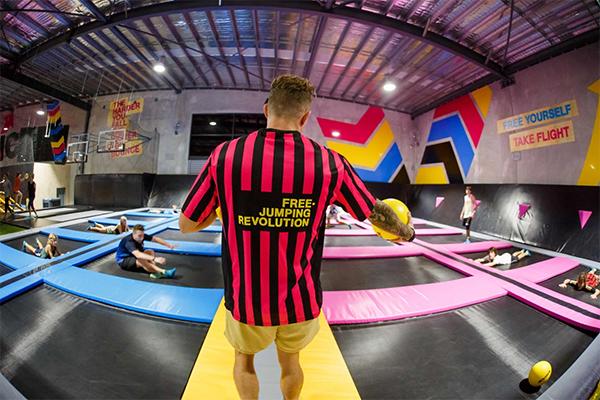 Source
Bounce your pre-wedding jitters away by hitting the trampoline park! This one is a sure ringer for all those #fitspo brides or those who just want to embrace their inner child one last time before they get hitched.
Standard entry for Bounce Inc starts from $24 per person for an hour. If you've 10 or more people attending, you can arrange for a private session. However, be sure to not bruise yourself in the midst of all the excitement—wouldn't want the bride to end up walking down the aisle with "50-cent coins" on her limbs!
2. Get in touch with your sensual side with a pole/lap dancing session
For the sexually adventurous or the plain curious, host a private lap or pole dancing (or both!) party with your girls at SLAP dance studio or The Brasse Bar. Predominantly known as a form of seduction, you'll actually get a pretty solid workout in the process.
Prices for the 1.5 hr session at both places are $300 for 5 to 10 girls and $400 for 11 to 20 girls, with props included.
3. Do yoga on paddleboards to get you in shape for the wedding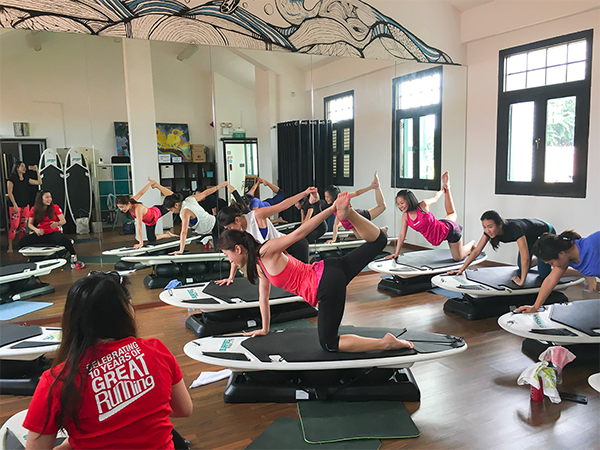 Source
The months leading to your actual wedding might seem hectic and stressful, so unwinding with a relaxing yoga session before your big day might seem ideal. On top of that, it'll keep you and your bridal party in shape, so that's a major win-win situation.
Private classes at SURFSET are priced at $35 per person for a group of minimum five people to maximum ten people.
4. Learn how to be domesticated with cooking/baking workshops
If you want to be more #domesticated, organise a cooking or baking workshop for your bachelorette party. Besides, they say the way to a man's heart is through his stomach.
The cooking workshops at Coriander Leaf cost $160 per person while the cost for baking workshops at Bake Fresh varies.
5. Design your signature scent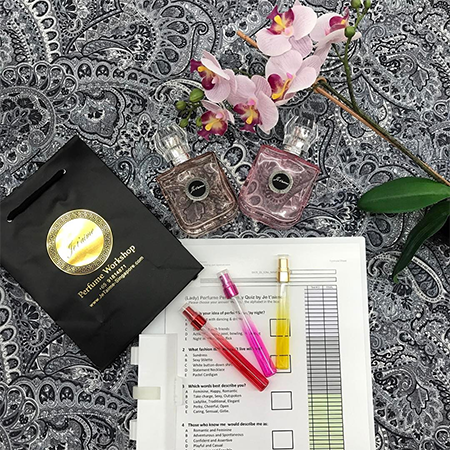 Source
Make and name your own perfume at Je Taime! An interactive way to build bonds between the bride and bridesmaids, this perfume making workshop smells like a good idea.
And the highlight? You get to bring home your creation in a hand-polished crystal bottle at a price of $155 per person for 1-5 people.
6. Shake and stir your way into making your own cocktails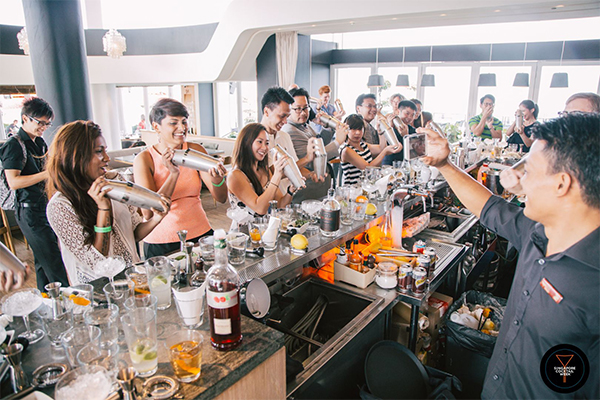 Source
After a Drinkdings cocktail-making workshop, you and your squad may never have to pay for overpriced cocktails ever again. You can choose from 12 of their workshops priced at $60/person, or customise your own workshop for the special night.
7. Host a private pleasure party for a little naughty fun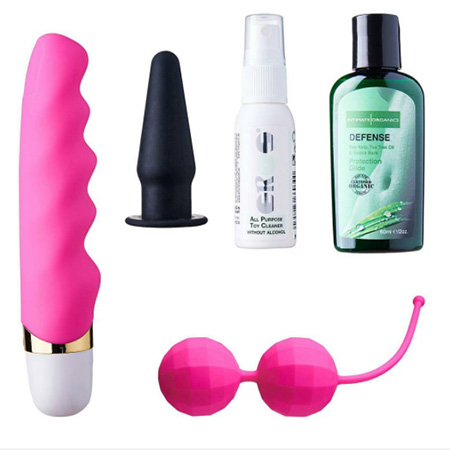 Source
If you've always been curious about sex toys and unsure where to start, Rachel from Ohh Lah Lah is here to spice things up for you and your girlfriends. She'll bring around a bag of "pleasure products" for your party to touch, feel, and learn about. You'll also take away personal anecdotes, tips and tricks to up your bedroom romps and private exploration sessions.
Every session is customisable and the average rate is $100/2 hour session, so grab a bottle of champagne and settle in for a night to remember.
8. Sing your hearts out in a swanky karaoke place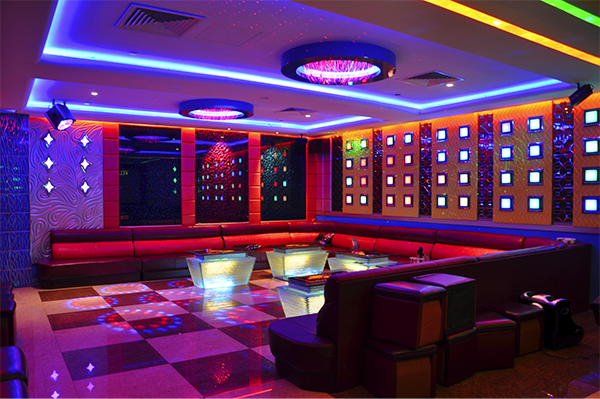 Source
For a more atas karaoke experience, belt out pop songs and badass girl anthems at Party World KTV with your squad.
Here's a fun idea: set a theme for the bridal party, such as The 70s Disco. That way, it'll make the entire experience more 'legit' and silly as people try to showcase their creativity.
9. Go 'Glamping' 
Source
'Glamping' is basically camping in style for the ones who don't like to get their hands dirty yet still want an outdoor experience. This is ideal for the more adventurous bride and her closest sisters. *heart-shape emojis*
If you're looking for 'glamping' locations nearby, check out 8 Glamping Sites In Asia. Or if you want to do your glamping in Singapore, AirBnB's gotchu covered.
10. Unleash your inner princess with catered picnic services
Calling all the 'Instagram Brides'—here's how to have a picture-perfect picnic party that's hassle-free.
Companies such as Picneeds and Heaven's Bloom & Baskets provide picnic basket packing and setup services, with prices starting from $150 per basket prep. No talent in the kitchen department is required.
11. Treat yourself to a much-deserved spa retreat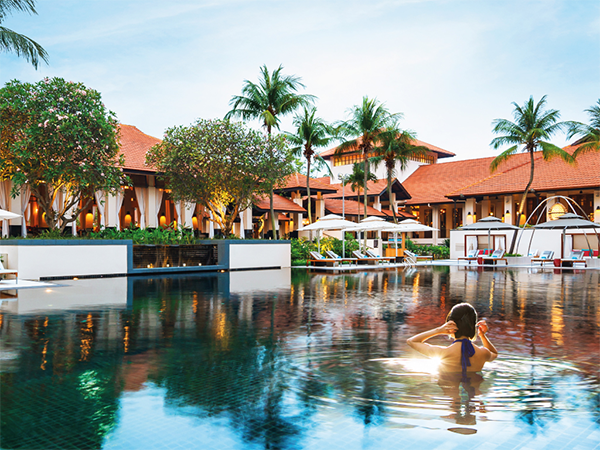 Source
If you have the necessary funds, treat yourself to one last getaway to spa resorts in Bali or Thailand. But if you don't want to travel so close to your wedding day, spas such as Sofitel Singapore are more than enough thank your bridesmaids and spend some quality time with them.
12. Piece together a personalised scavenger hunt for the bride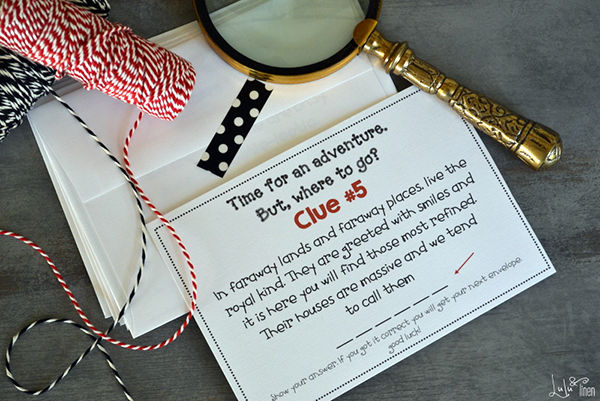 Source
By coming up with your own scavenger hunt based on the various milestones in the bride's life thus far, this bachelorette party will give her major #feels and #throwback vibes to the good old times. At each scavenger hunt location, a bridesmaid could even give the bride one of her bridal shower/wedding gifts! If you're looking for inspiration or pointers on how to coordinate a successful surprise, Families for Life Singapore has a few tips.
Alternatively, here's a French wedding custom you can follow: guests will have to bring one item that holds a fond memory between the guest and the bride, which will be placed in a bag. When the bride selects an item, she'll have to guess who the item belongs to and what significance it holds.
13. Fashion your own floral arrangement with bouquet-making workshops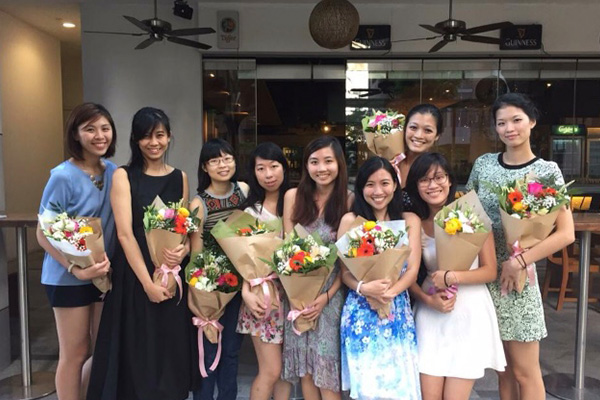 Source
Here's how you can be a budget-savvy bride—by putting your bridesmaids in charge of the flower decor instead of hiring a florist! You can also book private floral classes with the bride-to-be and the rest of your entourage.
If you're interested in floral accessories, Hello Flowers hosts floral crown workshops at $108/person. At The Bloom Room and The Floral Atelier, you can also learn how to craft table centrepieces which may come in handy for wedding decorations, at $180/person and $235/person respectively.
14. Jam with your friends through art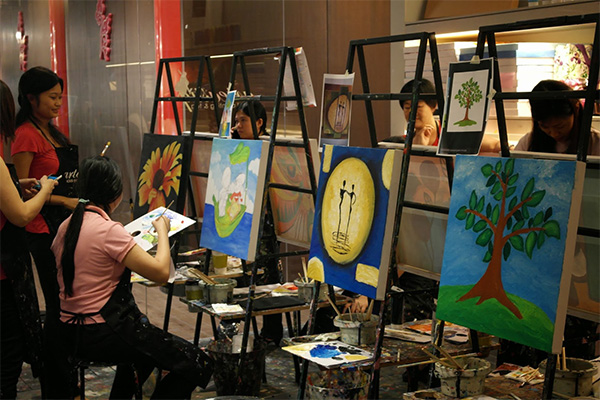 Source
Unleash your inner Picasso as you merrymake over tea and music at Arteastiq. You can book the entire space for a private session for alone time with your girls. Prices begin at $48/person with additional deals available for larger groups.
15. Craft your own leather items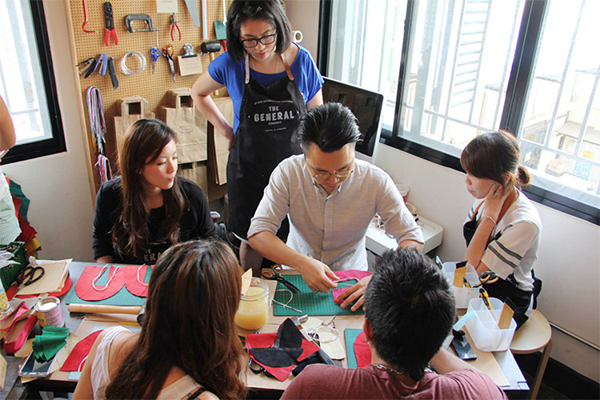 Source
If the bride loves branded leather goods, let her experience how to make them on her own. At The General Co, they'll give you a Leather 101 workshop before teaching you how to craft three items for daily use. You can even take it a step further and get your items embossed with any text you want.
One session is $79/person and you'll get to take home three of your very own handcrafted items.
BONUS: Hire a male stripper for kinky brides
If you want to get a little raunchy, hire a hunky male stripper to up the heat at your bachelorette party—but be sure to discuss this with your fiance! Wicked Favours provides this service, and they carefully select and audition their strippers so only the best will be sent to you.
Bachelorette Parties Singapore
Ultimately, the bachelorette parties are held so that the bride and her friends can have one last time to wind down and have fun before the mayhem. So why not be a little unconventional and adventurous with what you do? Besides, you only get hitched once (hopefully) so don't feel bound to the convention and celebrate it however you wish.