Uniqlo x Anna Sui Collection For 2020
Uniqlo has teamed up with Chinese-American designer Anna Sui for a new collection. The collection will be dropping in Singapore on Monday, 23 March 2020.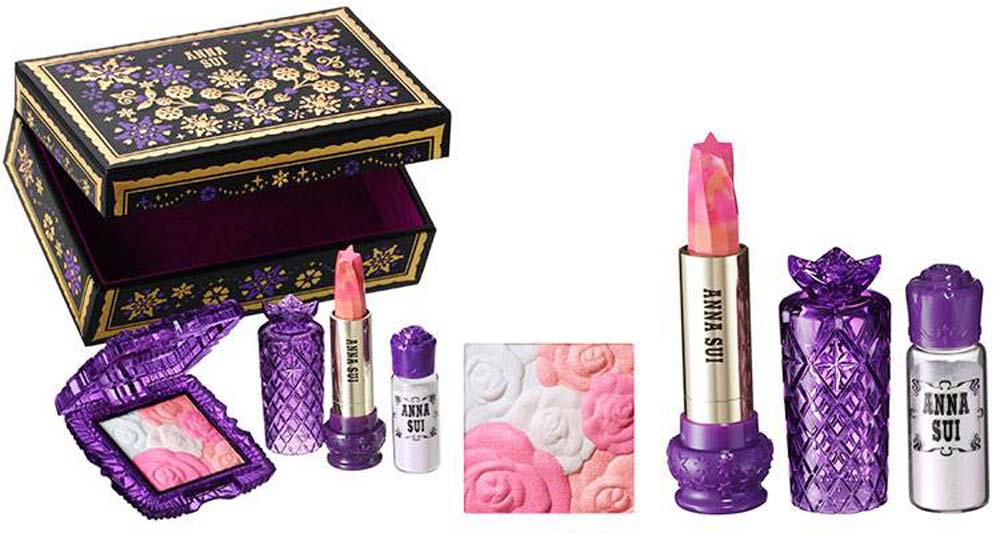 Source
You might find her name familiar as her perfumes were all the rage in the late '90s and early 2000s. Her fragrances and cosmetics came in ornamented packaging with plenty of flower motifs and sometimes, cute cartoon characters. Over the years, her outlandish, whimsical style gave way to a more minimalist style popularised by brands like Uniqlo and MUJI.
For 2020, Uniqlo wants to celebrate the designer in a new collection that infuses her maximalist aesthetic with what the Japanese brand is known for: comfortable, well-made clothes at affordable price points.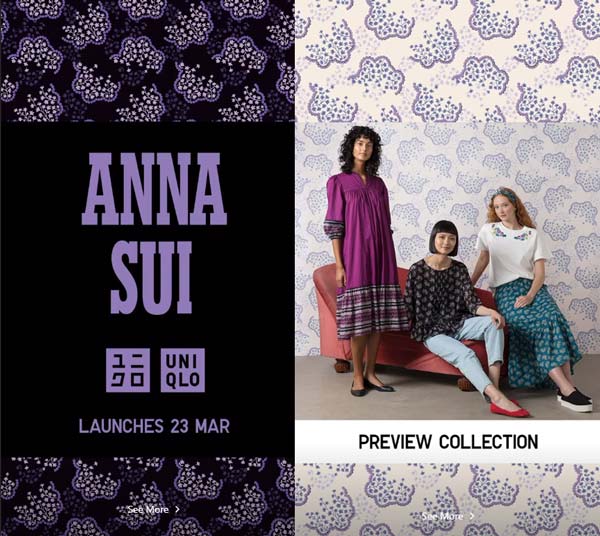 T-shirts and tunics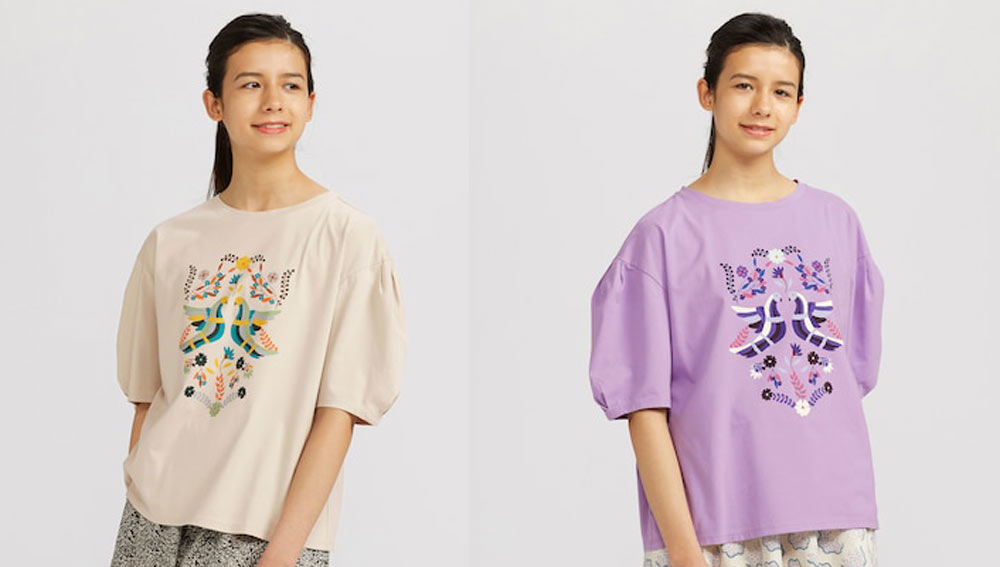 Source
If you want some Anna Sui magic, the collection's T-shirts seem like a good choice. There are graphic ones in beige or purple that  come with a whimsical bird print. Puff sleeves are not going anywhere, and these t-shirts are a cute and easy way to try the trend.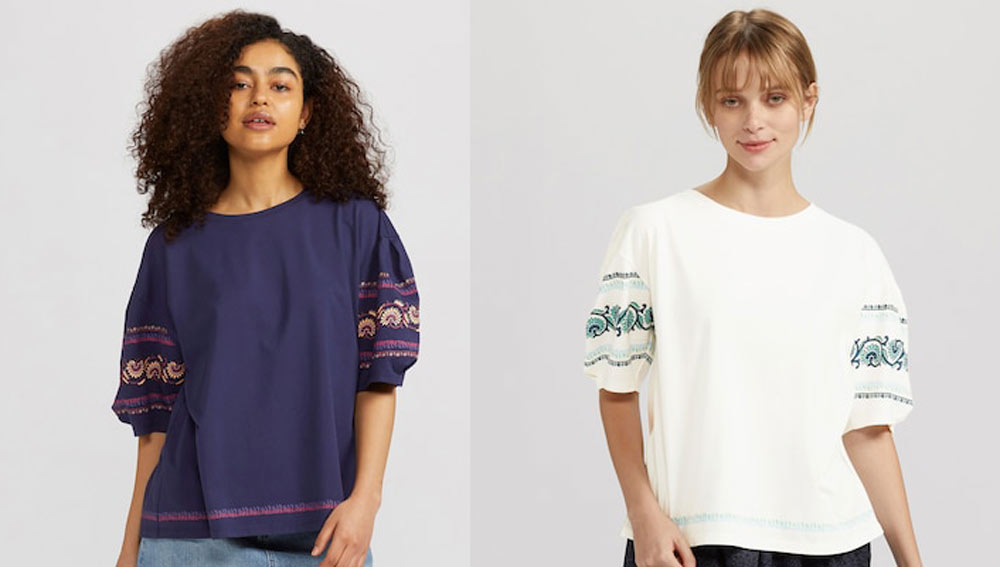 Source
 For something more subtle, these T-shirts come in white or navy with a unique sleeve pattern. Throw on a chunky necklace to accentuate your look with these tees.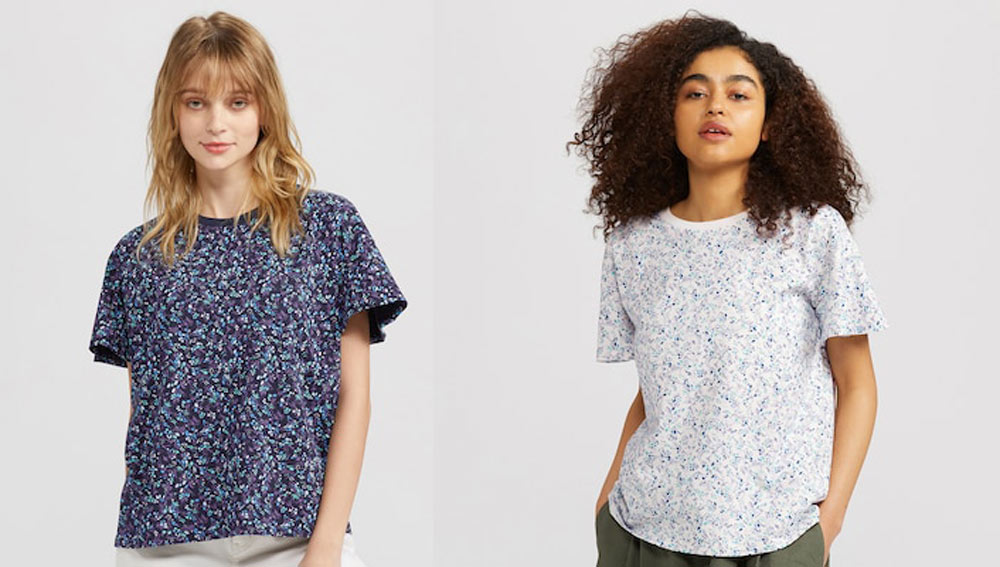 Source
These T-shirts are in a regular cut, dotted with small but intricate flower designs. You can reach for them when you want to dress up your regular T-shirt and jeans ensemble.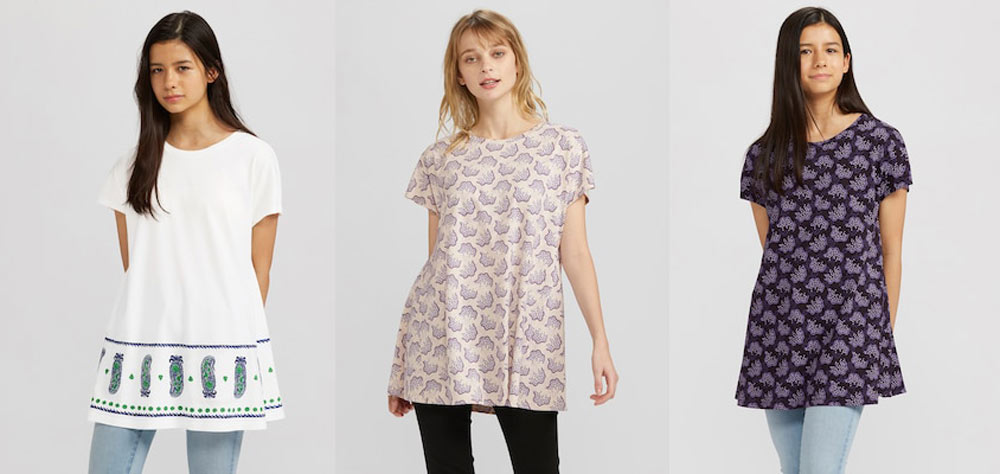 Source
The collection also contains tunics that reach below your waist, which you can pair with jeans or shorts. 
Blouses
For a more feminine look, the collection boasts blouses available in various patterns and colours.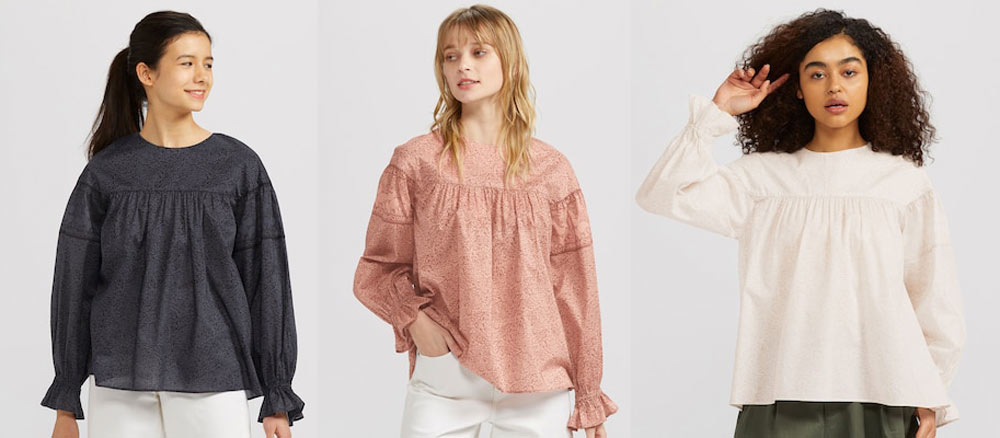 Source
There are plain ones with subtle patterns that will look great in the office. The gathers at the wrists are a unique touch that add a little whimsy to your look.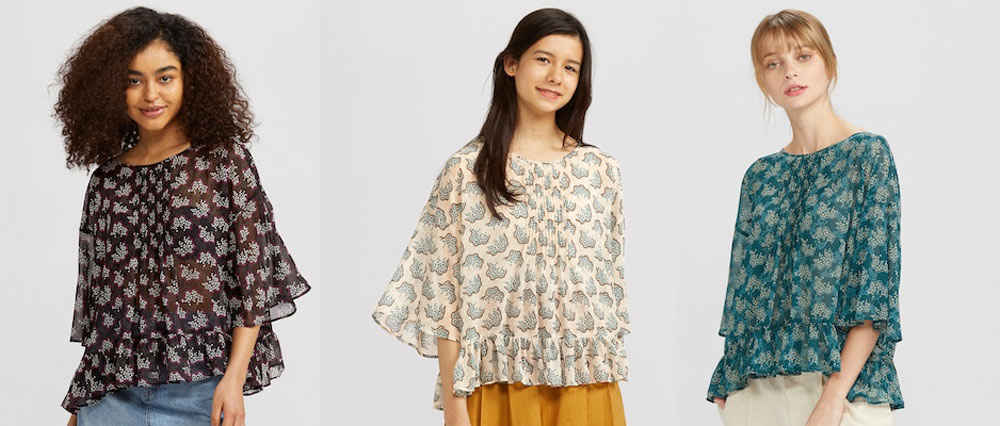 Source
These chiffon patterned ones will work wonderfully for a brunch date or a trip to the mall. 
Dresses
Up your game with these cotton dresses that are perfect for Singapore's hot weather.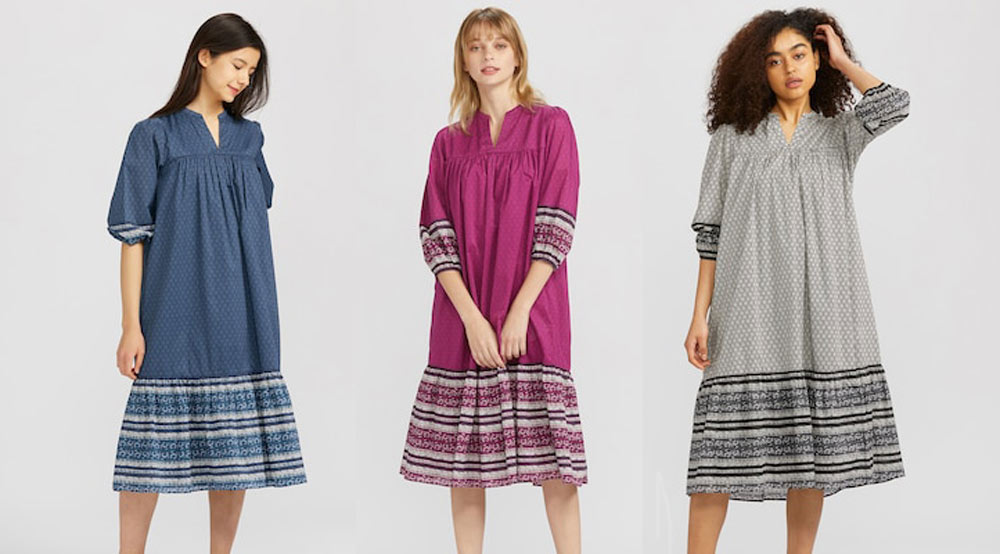 Source
This design comes in navy, magenta and grey and boasts paisley motifs that decorate its hem and sleeves.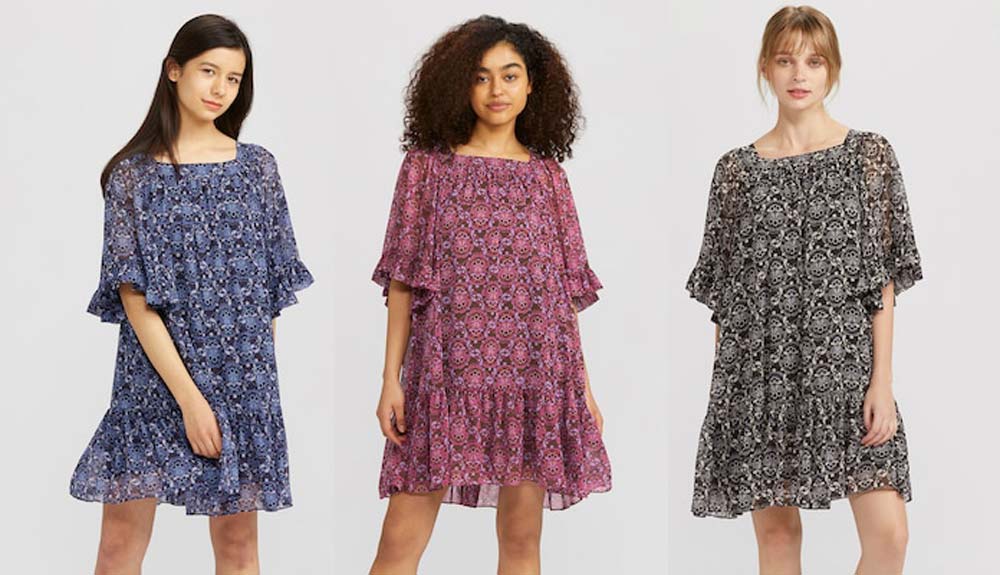 Source
If you are feeling bolder, the all-over print designs are available in the same colours but create a louder statement.
Skirts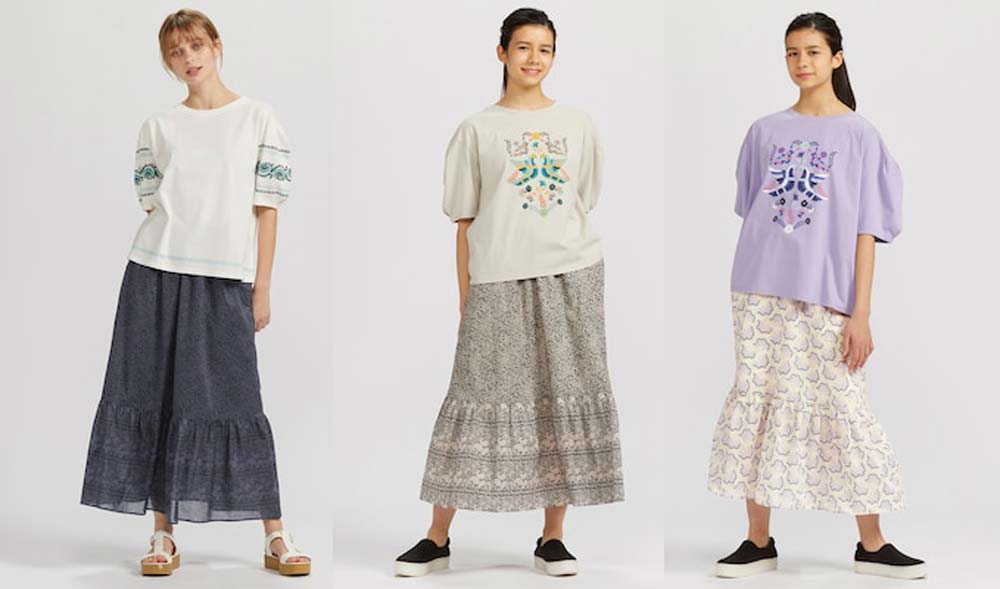 Source
Finally, there are maxi skirts that you can pair with tops from this collection, or simply with blouses or T-shirts you already own.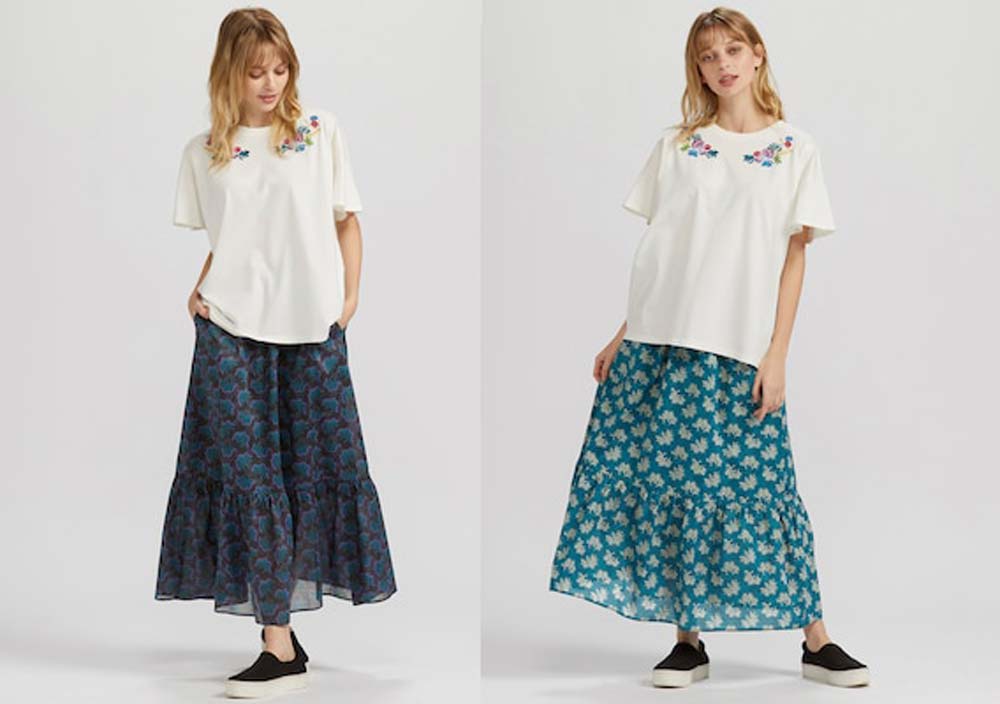 Source
The skirts are available in the intricate floral patterns that are signature to this collection and available in various colours. 
Uniqlo x Anna Sui Collection Available In Singapore On 23 March 2020
Celebrate Anna Sui's unique sense of style updated for 2020 with this Uniqlo collection. Pair these pieces with statement, quirky jewellery to achieve the hip granny look with ease. 
Cover image: Source
Also read:
Uniqlo's Upcoming Hello Kitty UT Collection Is Perfect For Your Next Supermarket Run