Starbucks x Vera Bradley Collection
Starbucks and American designer Vera Bradley have teamed up to create a collection of mugs that are packed full of flowers.
Vera Bradley, a design company based in Florida, is known for its accessories like handbags, backpacks and luggages with colourful patterns that are inspired by flowers.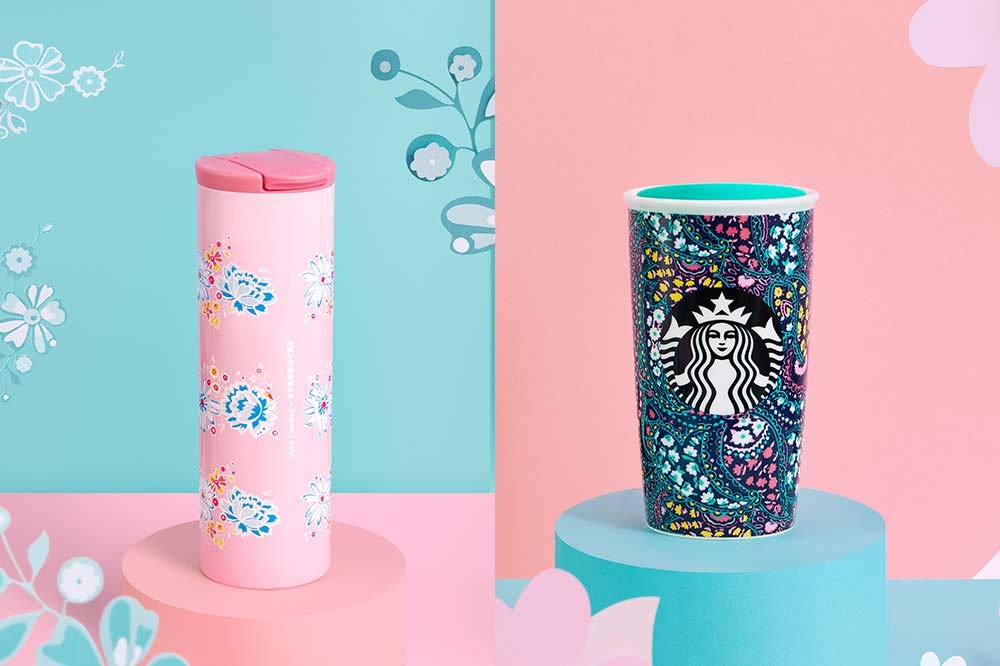 With the Starbucks collaboration, you can enjoy the festive designs that remind us of spring gardens in bloom in temperate countries. Or if you'd rather, Gardens by the Bay or Jewel Changi Airport.
Let's take a look at the collection!
Madet for coffee-loving mums
Since Mother's Day is around the corner, these mugs will be the perfect gift for mums who love to get their day started with a cup of joe.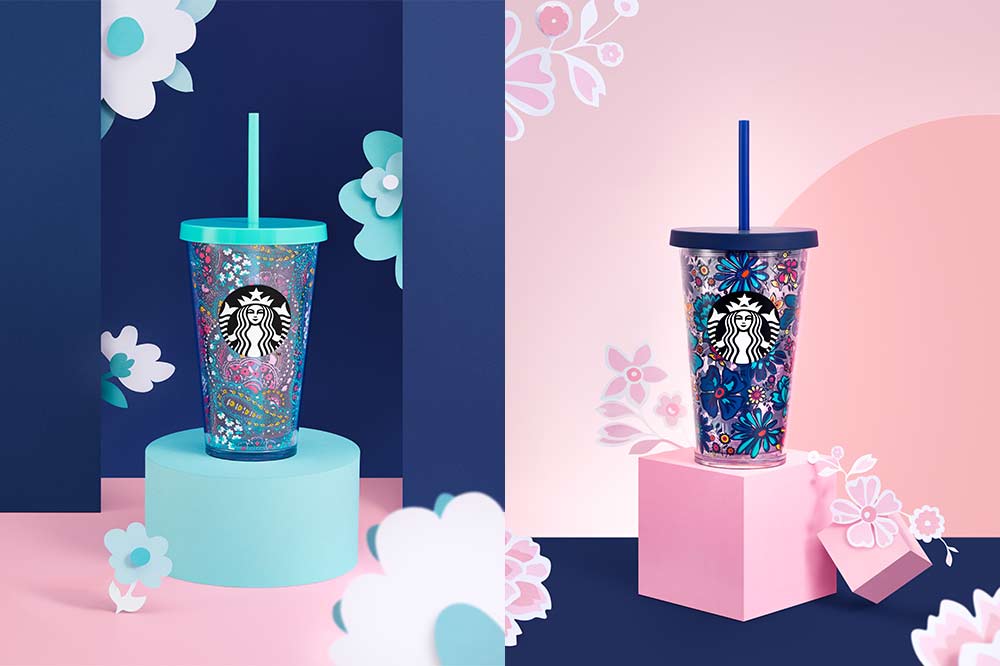 The Hula Paisley cold cups (16oz) are available for $24.90 each and are sure to jazz up mum's coffee drinking experience, if she likes her coffee cold.
If mum prefers her coffee warm, such as a pumpkin spiced latte or classic mocha, these cups will spark joy as she enjoys her beverage at home or on the way to work.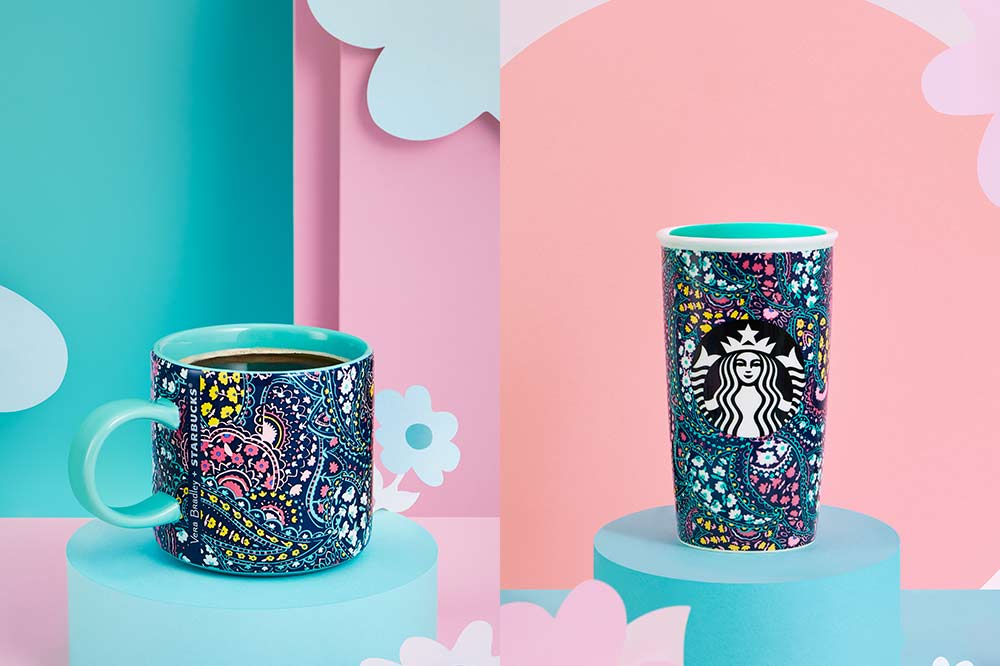 The  Hula Paisley mug (12oz) is available at $24.90. The Hula Paisley double-walled mug (12oz) is available at $39.90 and can keep her coffee warm even as she drives to work.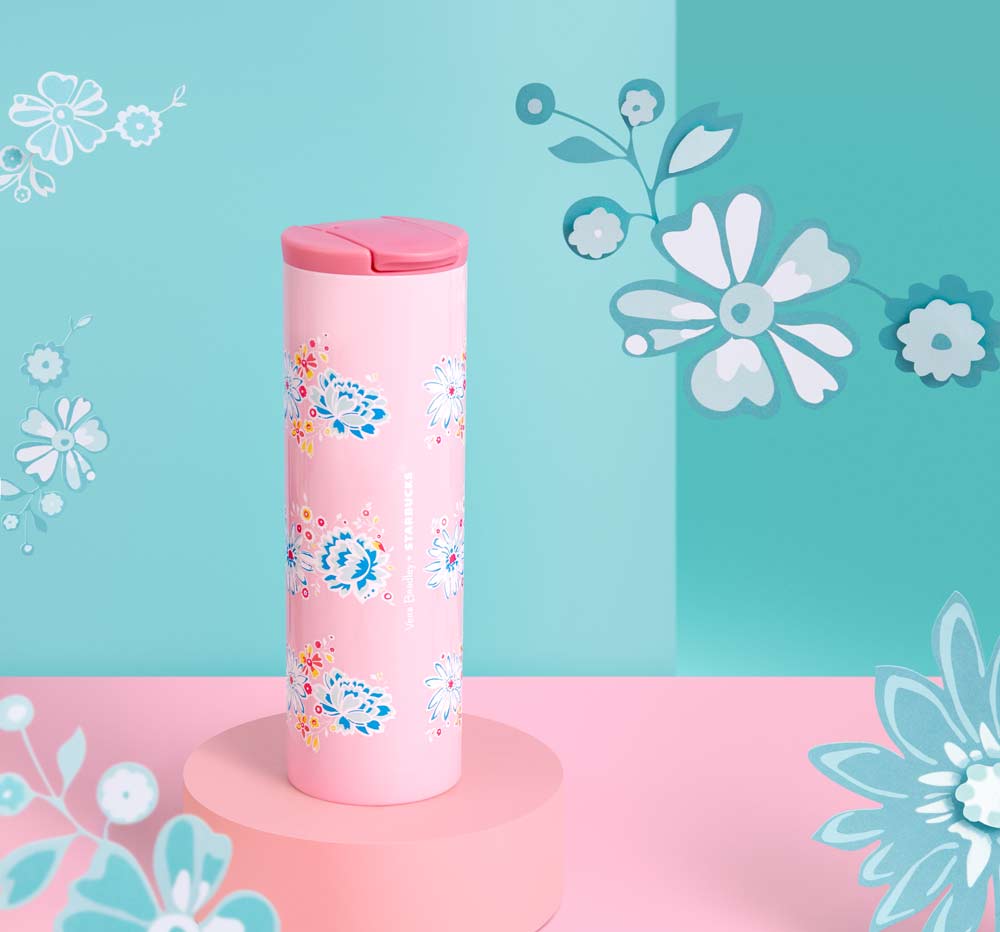 If mum's favourite colour is pink, the Hula flora stainless steel tumbler (16oz) will be right up her alley.
Available at  $24.90, its simple floral blooms over a pretty pink base remind us of the gorgeous brocades featured in Yanxi Palace, if mum binge-watched the show at some point.
Finally, Vera Bradley has also designed this unique business card holder. It is available at $19.90 but only at selected stores.
If mum's discount and credit cards are proving too much for her battered wallet, consider this instead, so she can collect stamps from all her favourite outlets with ease.
Also read:
Starbucks' New Flagship Store At Jewel Changi Gives You One More Reason To Scream Best Airport In The World
Starbucks Summer Party Collection
In case the above-mentioned Vera Bradley collection gets snapped up (as they tend to), Starbucks is also launching a Summer Party collection at the same time.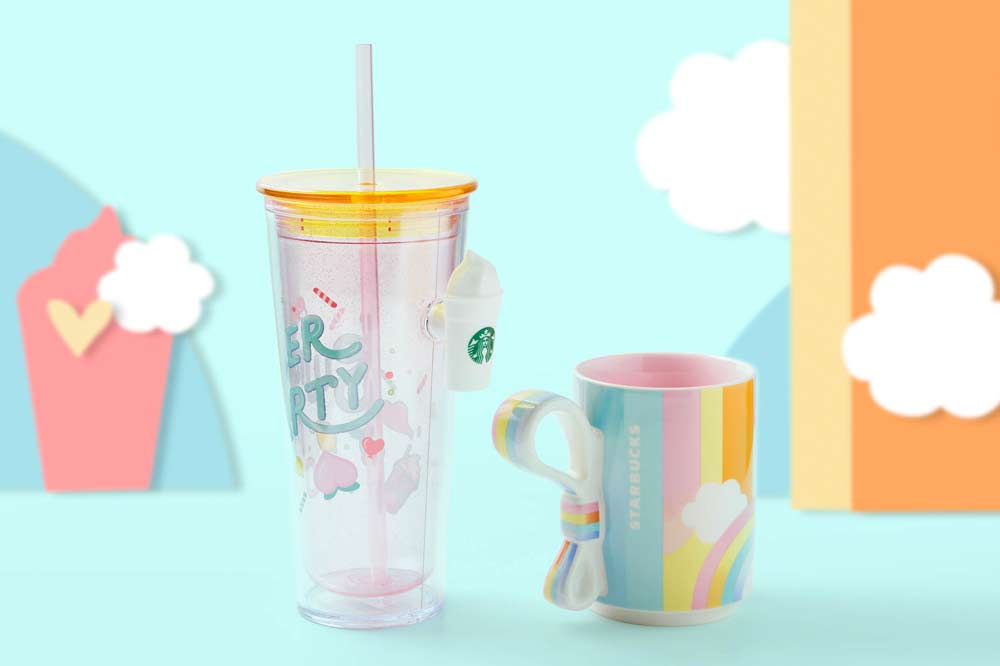 The Summer Party tumbler (16oz) is available at $22.90, while the Summer Party mug (12oz) is available at $24.90.
They will be a lovely addition for mums who are young at heart and we think it's wonderful the pastel rainbow designs happen to coincide with the aesthetics of Taylor Swift's new single, Me!
Get The Starbucks x Vera Bradley Collection From May 7
The limited-edition Starbucks x Vera Bradley and Summer Party collections will be available at Starbucks stores from May 7.
These mugs are also an eco-friendly way of buying your coffee, and Starbucks will reward you with a 50-cent discount if you bring in any reusable cup to buy their beverages.
Also read:
12 Most Unique Starbucks In Asia—Howl's Moving Castle, Container, Movie Theatre Themes
All images courtesy of Starbucks Singapore