Customise Your Own Uniqlo Christmas T-Shirts
Now you can customise your own Uniqlo Christmas T-Shirts with localised cartoons by artist SemiSerious.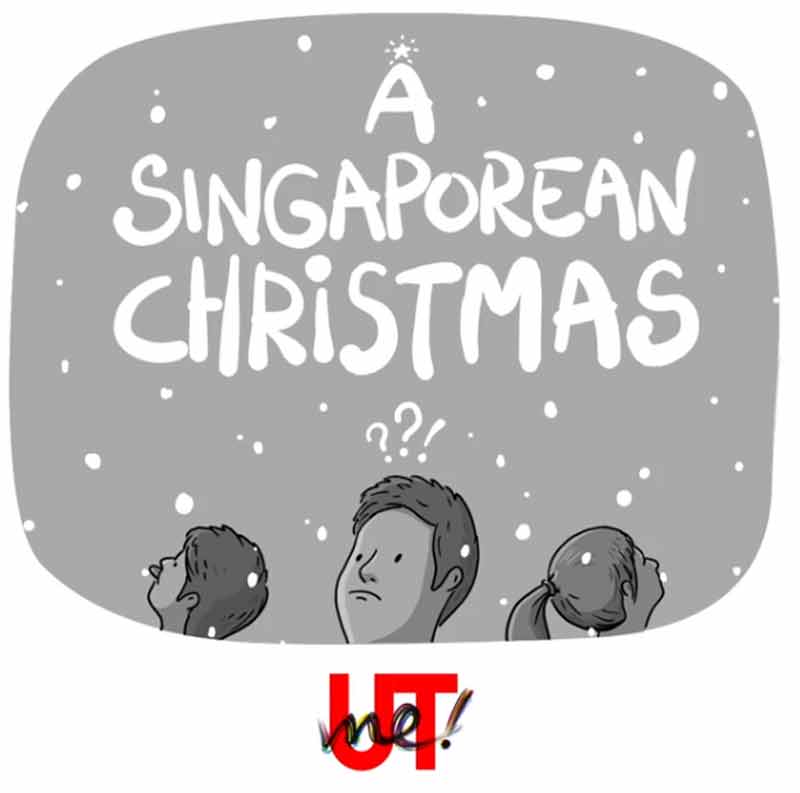 When you hear All I Want For Christmas Is You for the upteenth time in the malls, you know the season to be jolly is just around the corner. As you are planning your outfits for the numerous gift exchanges and your company's Christmas dinner, why not create something unique that will be sure to bring in the "Ho, Ho, Hos"?
Uniqlo Singapore has teamed up with Singaporean artist SemiSerious to create 8 new stickers that you can decorate a plain T-shirt with. This is in addition to the numerous stickers featuring Mickey Mouse, Tsum Tsum and Snoopy characters which are already available.
Unique Singaporean Christmas designs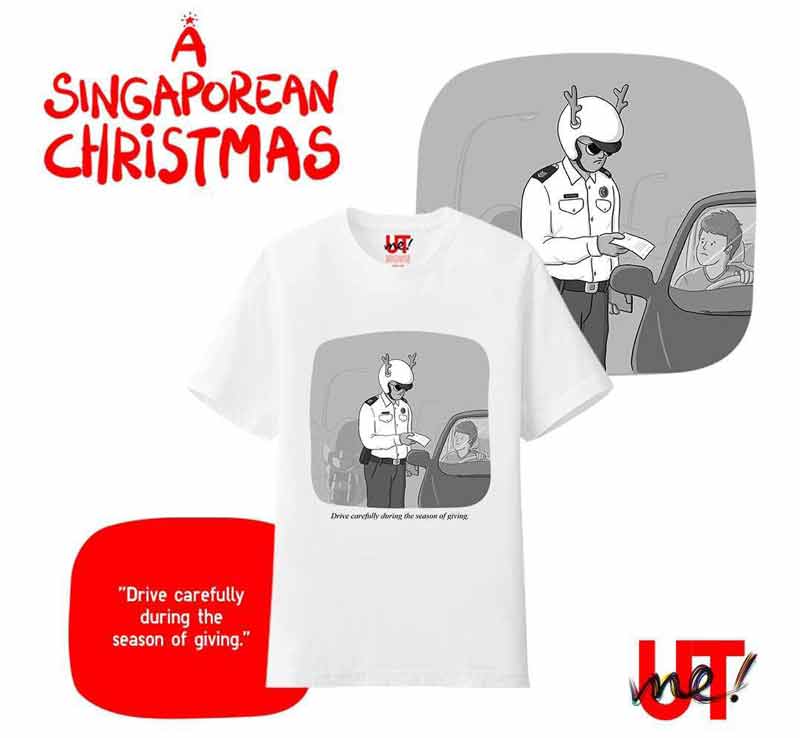 Guay Chong Kian, better known as SemiSerious, specialises in creating 1-panel cartoons which show the lighter side of serious topics that are trending in Singapore. The monochrome cartoon style with a witty caption at the bottom is popularised by New Yorker magazine.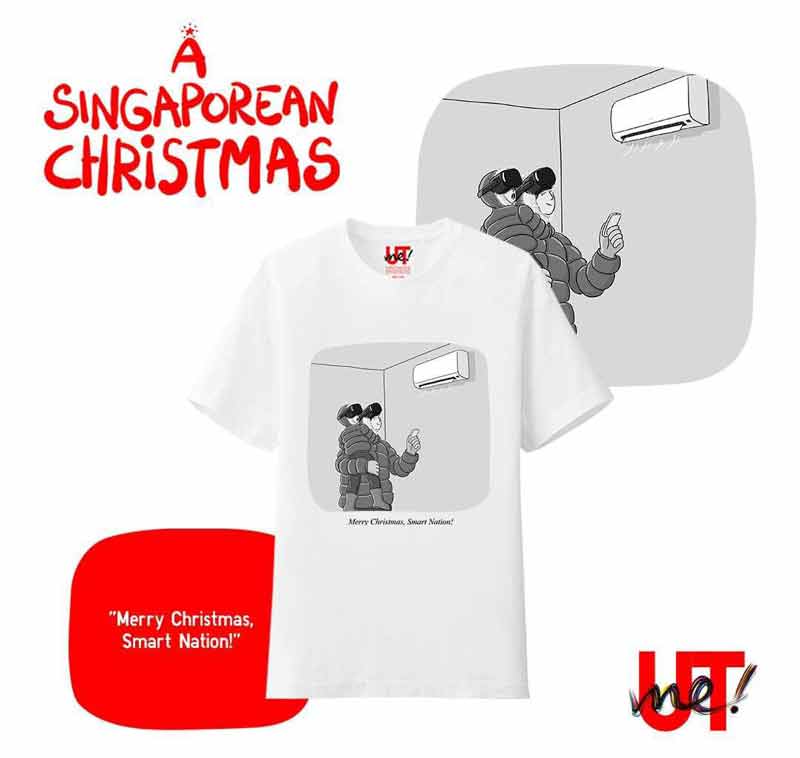 For this Uniqlo collaboration, he finds humour in the irony of celebrating Christmas in a tropical country. Common Singaporean icons like pigeons, ERP machines in cars, durians and even our friendly neighbourhood traffic policeman are featured in his cartoons about Christmas.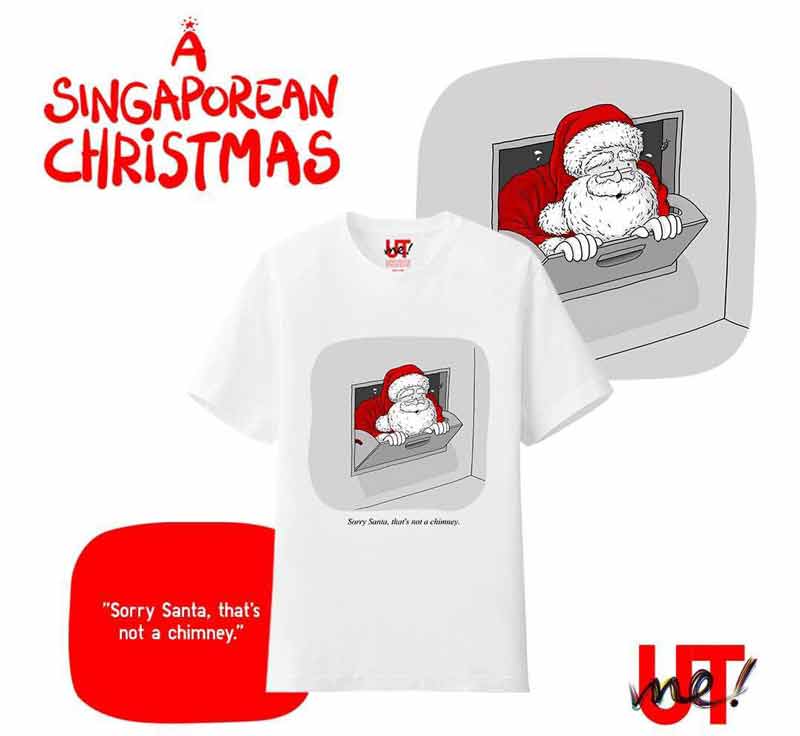 There are a total of 8 stickers in black, white and grey. Some designs even have a touch of red to make your customised apparel more festive.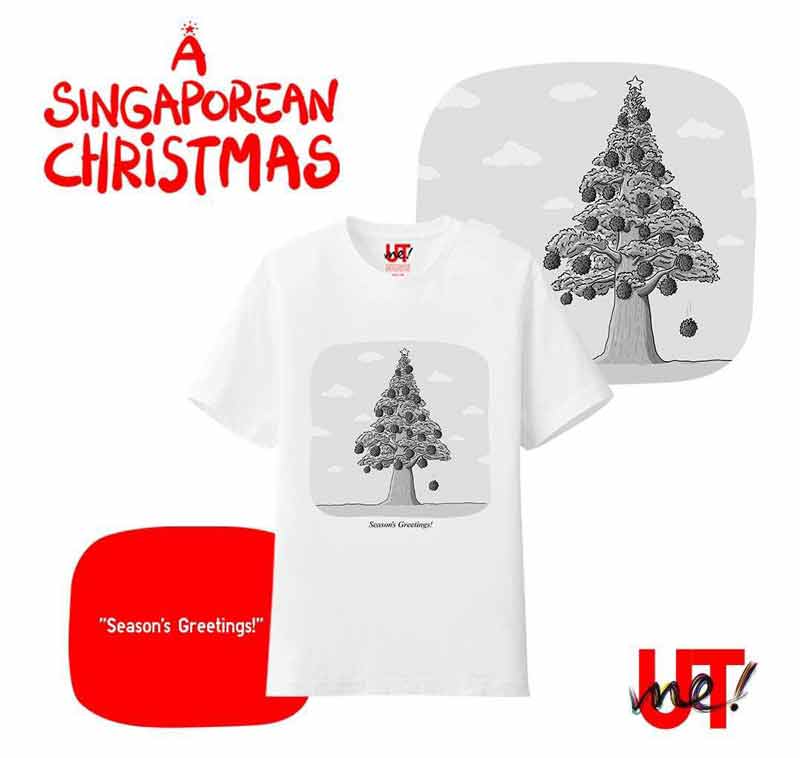 Customise Uniqlo T-Shirts With Christmas Cartoons At Orchard Central
To customise your own Uniqlo Christmas T-shirts, you will need to head down to Uniqlo's Orchard Central Global Flagship Store. Ride the escalators up to level 3 and look for the UTme! Booth where the friendly staff will guide you through the customisation process.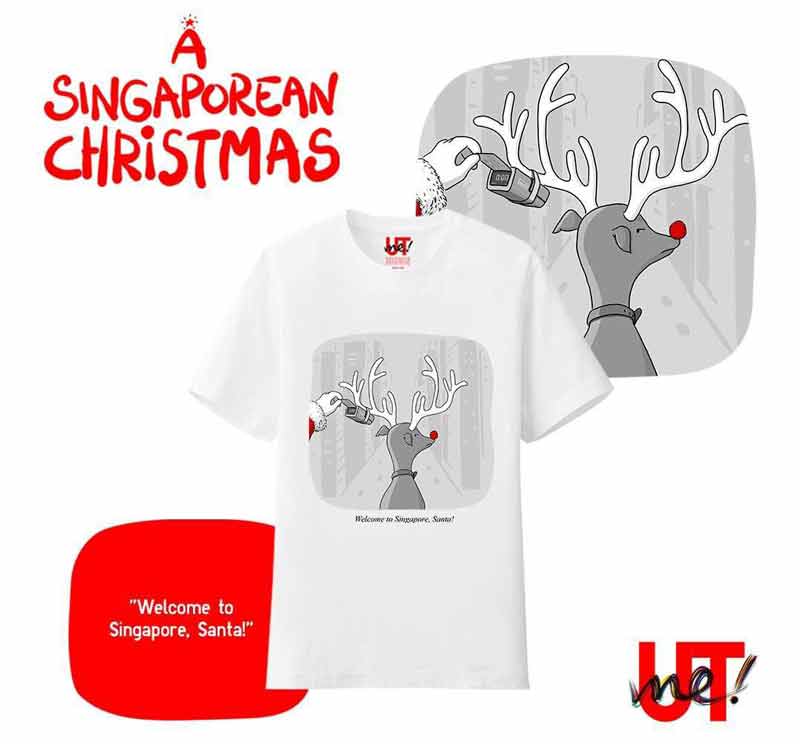 Each customised T-shirt will cost $29.90 and they are available from sizes XS to XL.
With these localised Christmas cartoons decorating your T-shirt, you can spread the joy of Christmas right here in tropical Singapore. 
Also read:
All images: Source