UNIQLO x Mickey Mouse Collection
Mickey and Minnie Mouse have been Disney's iconic power couple for as long as we can remember. For all the fans who can't get enough of Disney merch, artist Yuni Yoshida has collaborated with UNIQLO to release a UT collection of Mickey graphic tees. You might have recognised her unique art style from her UNIQLO x Hello Kitty collaboration last year. Now, she's giving us 2 more popular characters on T-shirt designs to love.
Women's T-shirts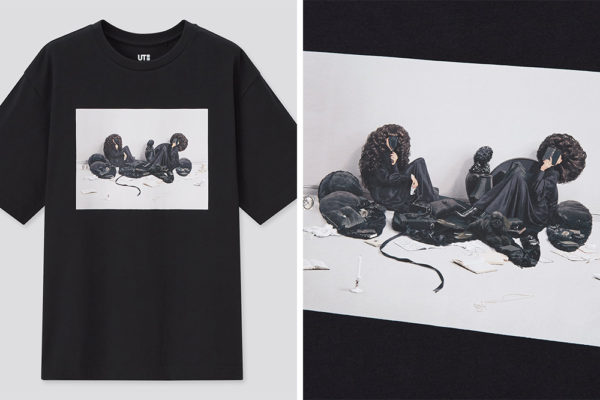 The T-shirts showcase the fusion of Mickey and Minnie with Yoshida's innovative art style. At first glance, these designs look like ordinary silhouettes of the characters. However, upon closer look, the design is actually made up of a combination of things—2 women covering their faces, a dog, cushions and so much more. All the individual details come together to express Mickey comfortably laying down on the ground.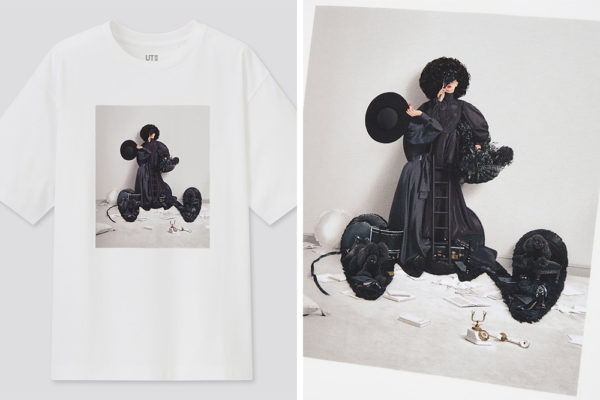 Besides the Mickey T-shirt in black, there is a similar tee in white. The female models' hands and faces, along with props like hats, are cleverly used to form a silhouette of Mickey sitting down.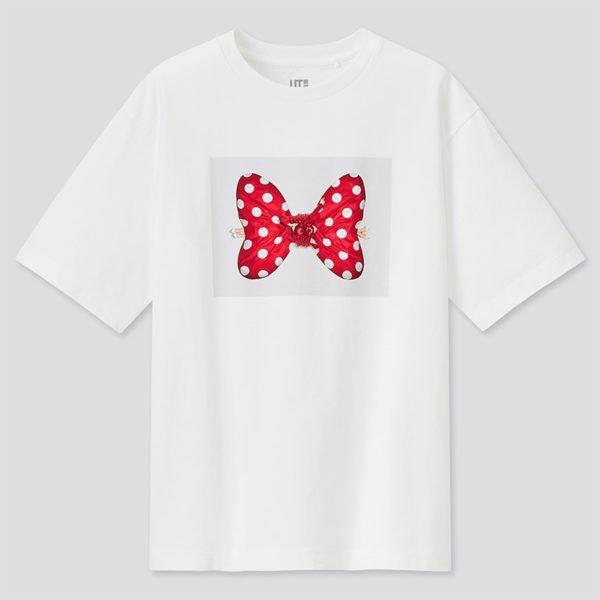 The next graphic tee in this collection puts the spotlight on Minnie's iconic red and white polka-dot bow. Yoshida stuns us with yet another optical illusion, as focusing on the details reveals that the bow is made up of 2 female models wearing matching polka-dot dresses.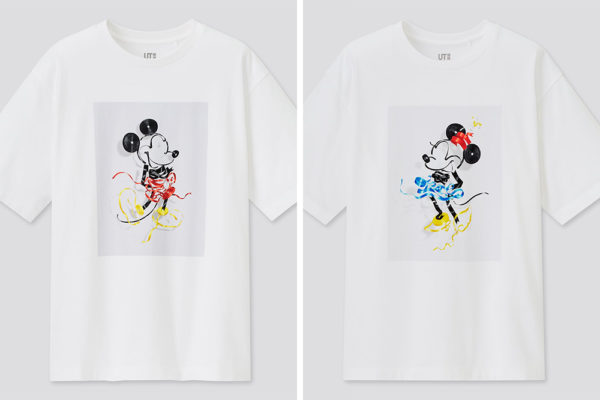 Get matchy tees with your BFF in the second set of couple tees in this collection. For these shirts, colourful rolls of ribbon are swirled around artistically to create Mickey and Minnie's ears and outfits.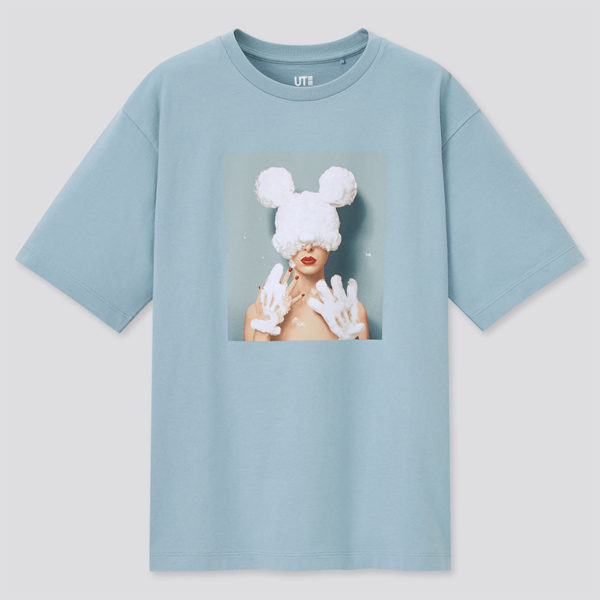 The last graphic tee in this collection plays on more iconic Mickey features. A female model is seen playing around with lather, with the suds shaped into Mickey's ears and white gloves. Unlike the rest of the black and white tees, this tee stands out in a light pastel blue colour for those who like wearing brighter hues.
UNIQLO's Mickey Mouse x Yuni Yoshida Collection Is Both Artsy & Cute
All the graphic tees in the UNIQLO Mickey Mouse x Yuni Yoshida collection are retailing at $19.90 each. The collection will be launching on 3 May 2021, on UNIQLO Singapore's website and in selected UNIQLO stores. Besides graphic tees for women, the same designs will also be available for kids at $14.90 each, so mums can get some adorable mother-daughter outfits.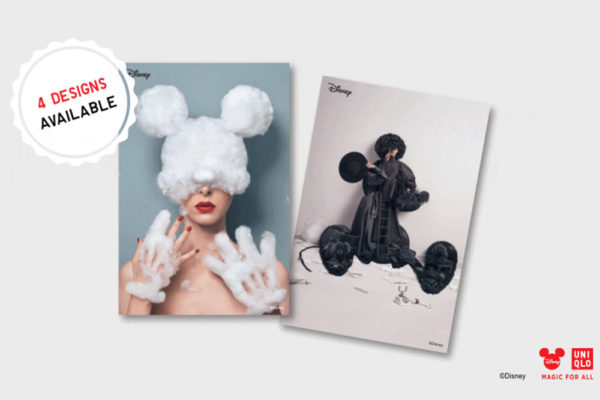 Additionally, you can also redeem a set of 2-piece postcards with a minimum purchase of 2 UTs from this collection. These postcards come in the 4 designs that were displayed on the shirts. If you're a Disney fan, this is a collector's item you can't miss.
All images courtesy of UNIQLO.
Also read:
The Upcoming UNIQLO x Pokemon UT Collection Will Be A Badge Of Honour For Young & Old Champions Of The Series