UNIQLO x Pokemon UT All-Stars Collection 
To commemorate its 25th anniversary, Pokemon is going full force with its celebrations. From the Levi's x Pokemon collection earlier this year, remakes of fan-favourite video games and announcements of new ones, trainers have no shortage of launches to keep them satisfied. The upcoming Uniqlo x Pokemon All-Stars UT collection is next to join the company's ever-growing list of festivities. 
The collection comprises t-shirts featuring characters from the original video games. Here is a sneak peek at some of the nostalgia-inducing designs full of nods to the series.
Women's t-shirts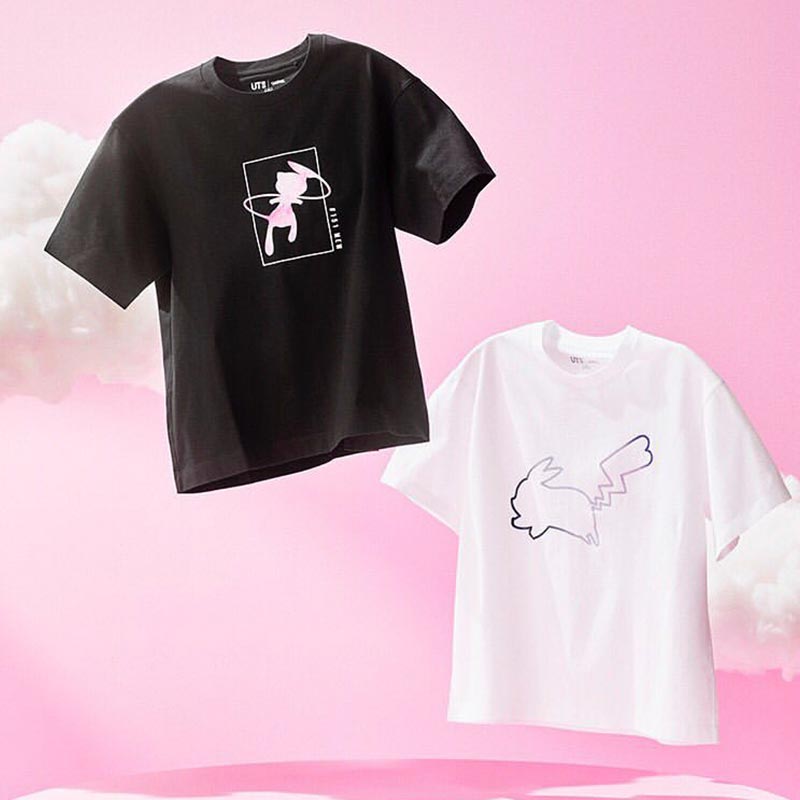 As the saying goes: old is gold. Even though the list of Pokemon has expanded from 151 to 893 over the years, the original crew remains legendary (pun intended) in the hearts of fans. 
As a testament to this, the women's t-shirt designs include a silhouette of Pikachu, the franchise's mascot since day 1. You will also find Mew, one of the most famous OG mythical Pokemon, second only to Mewtwo (ironically).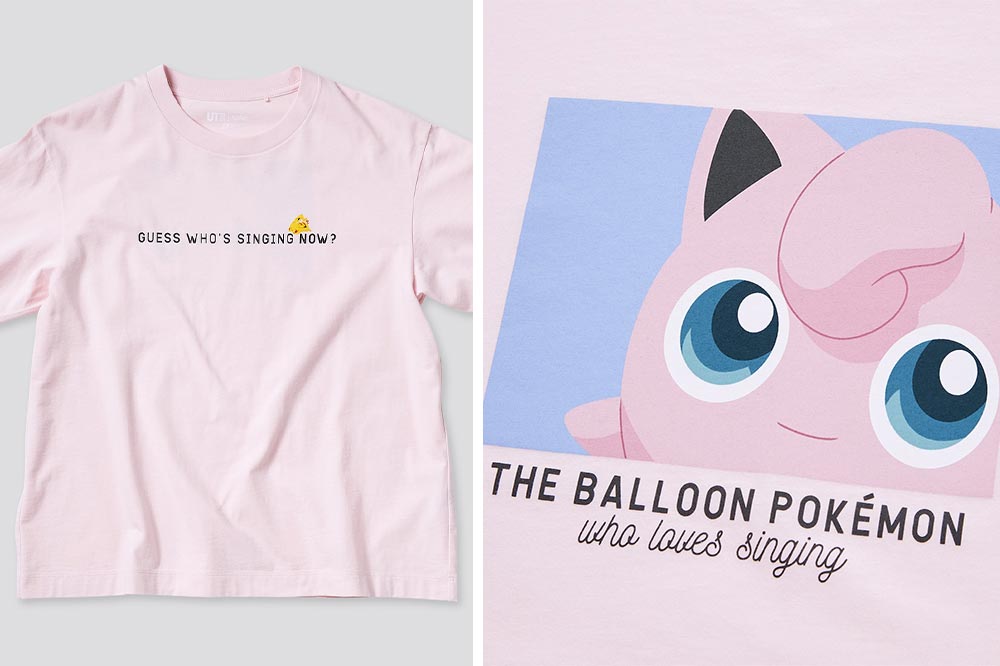 Bathed in an adorable light pink, this t-shirt is perfect for channeling pastel vibes. It features a graphic of the Pokemon Jigglypuff on the back and a little print of Pikachu sleeping on the front. Fans will recognise this as a reference to Jigglypuff's signature ability, singing the people and Pokemon around it to sleep.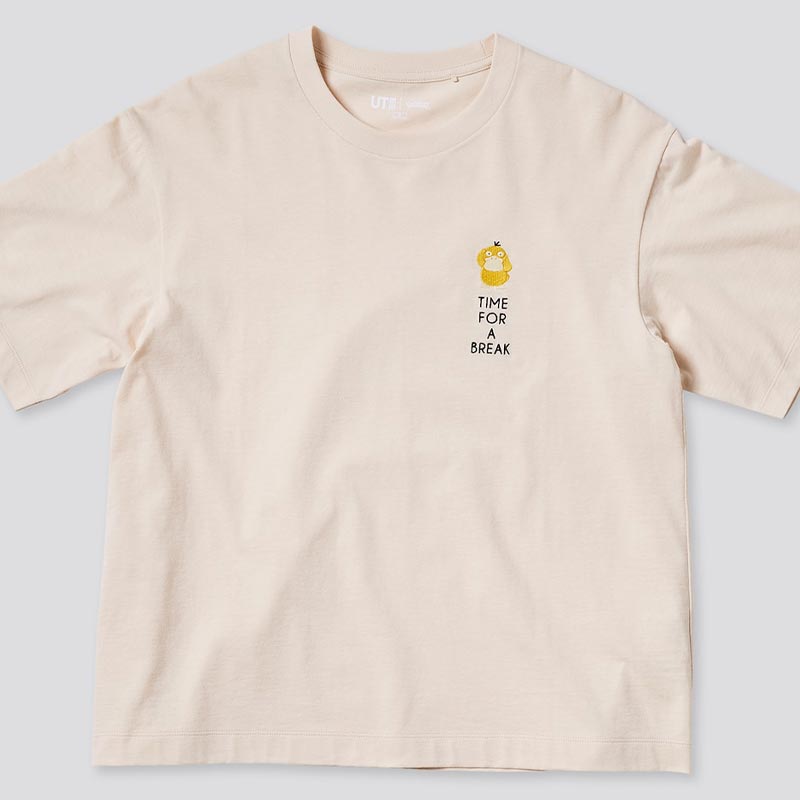 Psyduck is a Pokemon known in series lore for constantly suffering from headaches. Use this t-shirt as a friendly reminder to take a chill pill whenever you get as stressed out as Pysduck. 
Men's t-shirts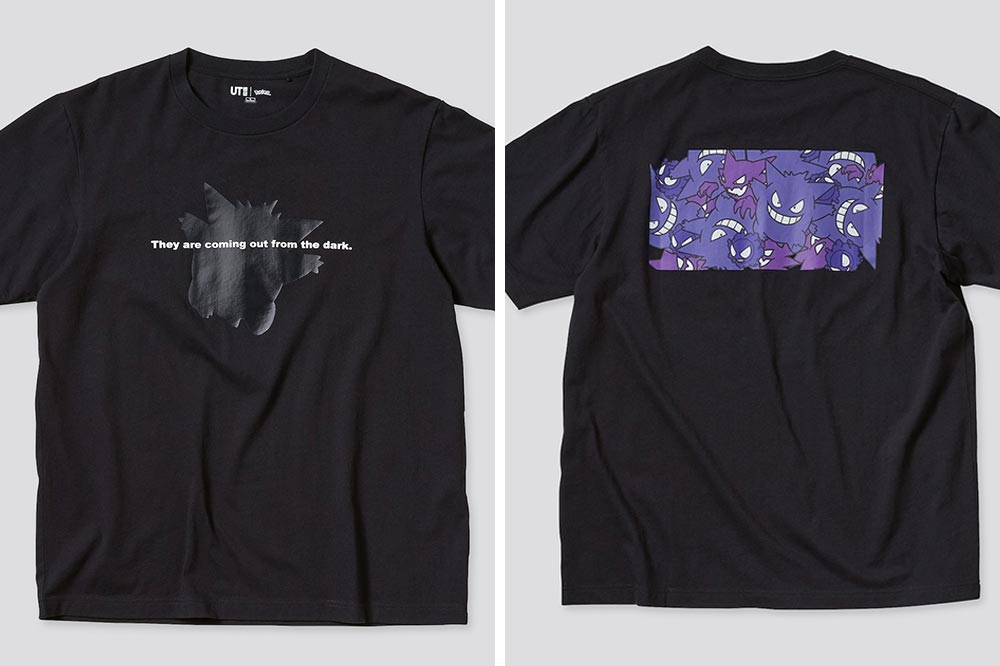 Featuring the very first Ghost-type Pokemon family in the series, this Gengar t-shirt is frighteningly cool.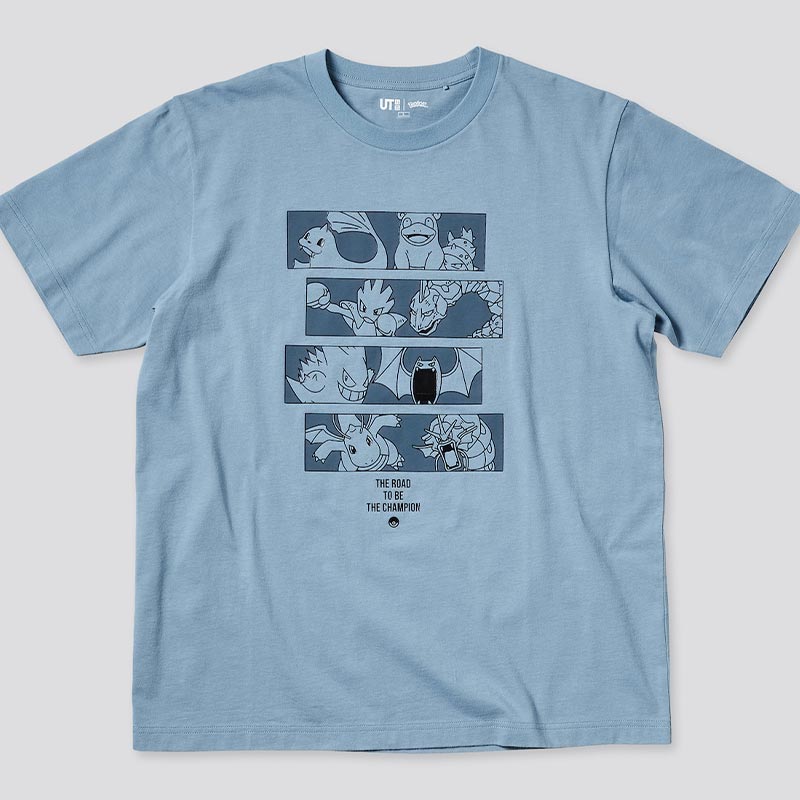 Anyone who has played a Pokemon game can probably relate to the experience of sweet triumph when you become the league champion. This t-shirt will take you back to those days. The 8 Pokemon featured are team members of the original Elite 4, the last obstacle players will conquer before earning the title.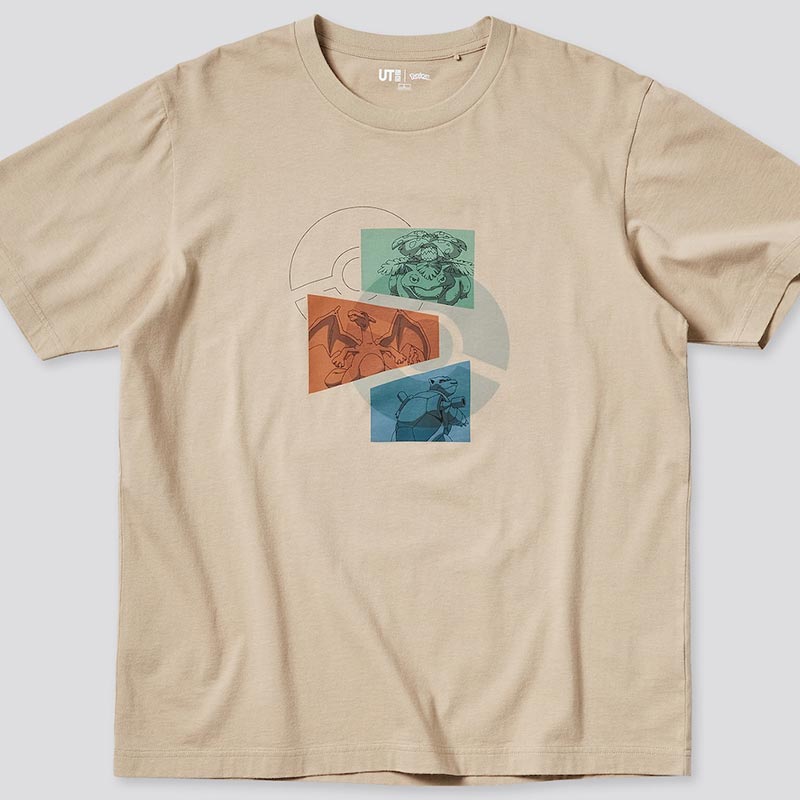 Of course, no trip down Pokemon nostalgia lane is complete without the fully-evolved versions of the original starter Pokemon. Players will be taken back to the dilemma of choosing between Bulbasaur, Charmander and Squirtle. 
Also read: 
This Pokemon Lip Balm Collection Features 5 Kawaii Characters & You Can Catch 'Em All Today
Kids' clothing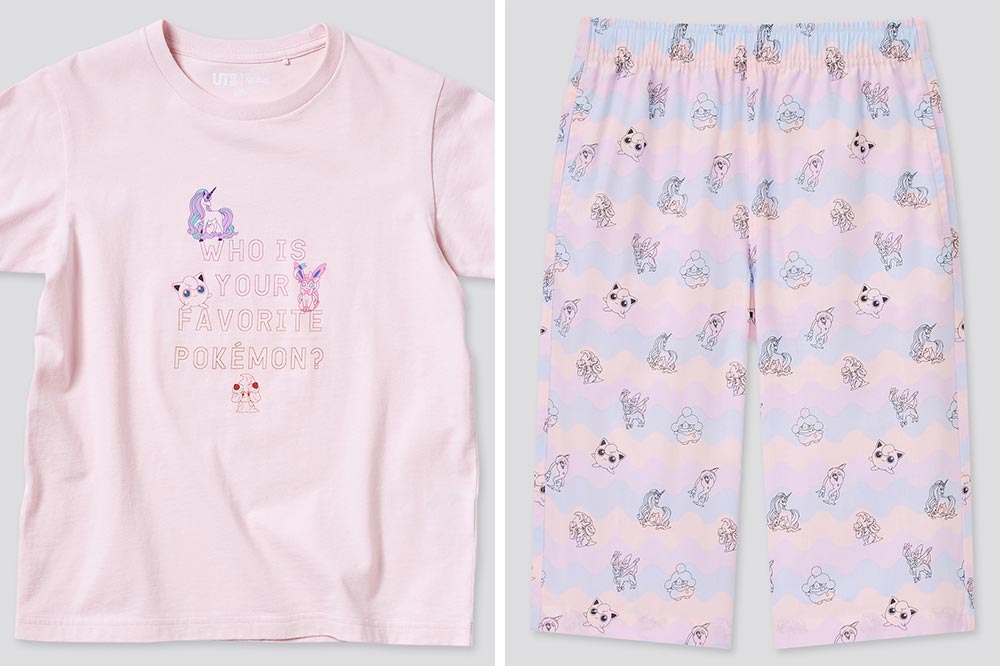 Boys and girls get a special bonus in the UNIQLO x Pokemon All-Stars collection. Each t-shirt has a matching pair of pants available for purchase as well. Honestly, these get-ups look perfect for kawaii children's slumber parties.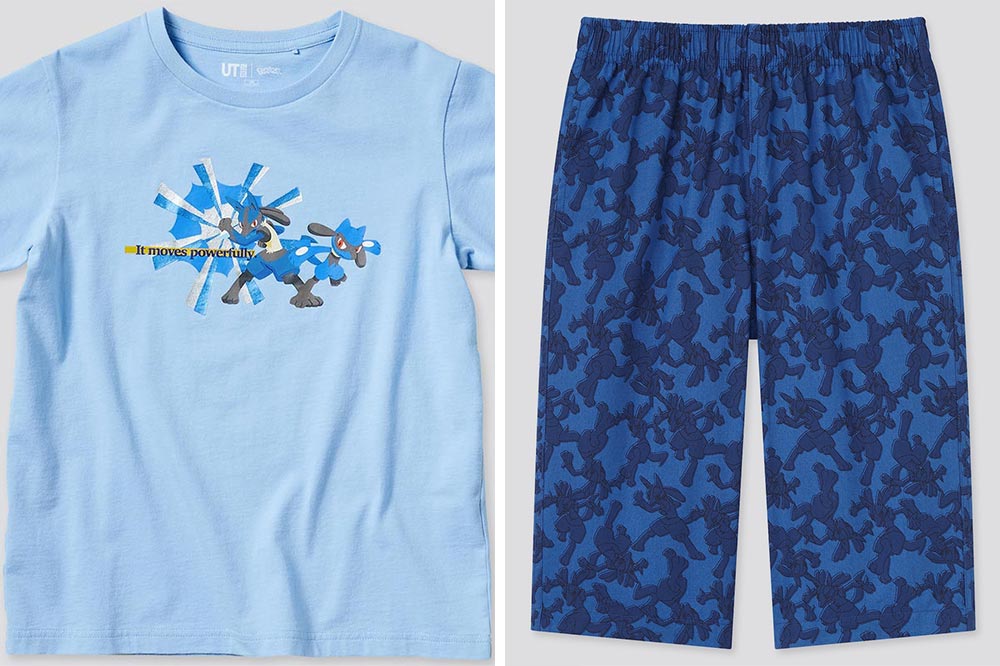 Fun fact: Lucario (left of t-shirt) was ranked #2 in the Pokemon of the Year worldwide poll organised by Google last year. 
Therefore, it's no surprise to see Lucario and its baby form Riolu (right) represented even though they're not from the 1st generation of Pokemon.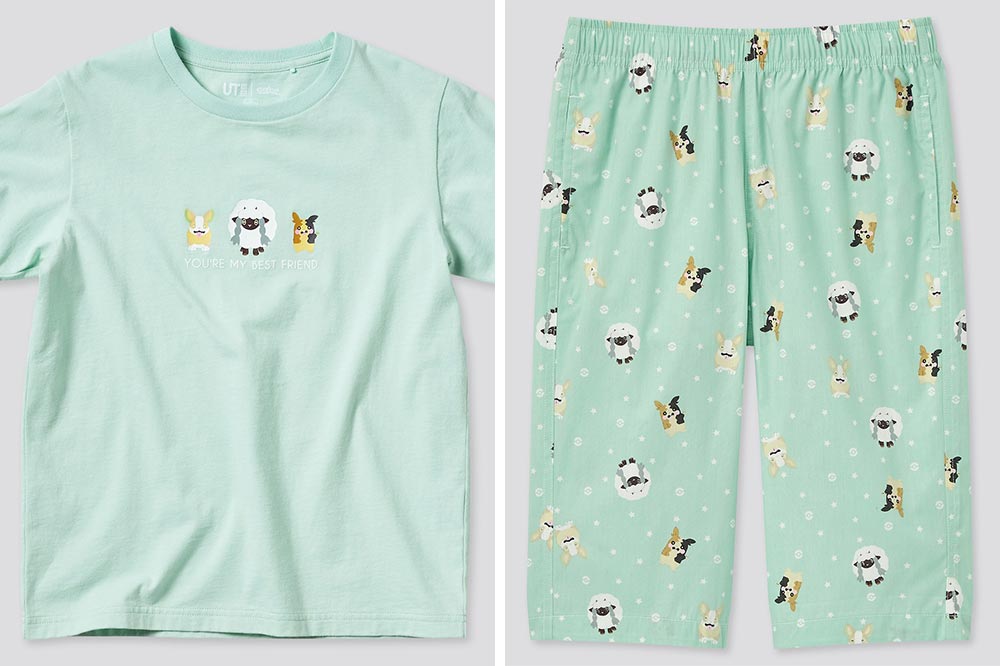 Kids are the future of our world, so it's fitting their UNIQLO x Pokemon All-Stars designs will sport new creatures in the series. Yamper, Wooloo and Morpeko (left to right of t-shirt) were only introduced in 2019, symbols of the series' progress since its inception. 
Add The UNIQLO x Pokemon All-Stars UT Collection To Your Pokedex Of Merch 
Seasoned veterans will be able to reminisce about the series. Newcomers will get to proudly profess their love for the creatures. However long you've been with the franchise, this collection will be a great catch. 
The UNIQLO x Pokemon All-Stars UT collection will be available in UNIQLO Singapore stores and online soon. Watch this space for updates on the official release date.  The kids' t-shirts and pants will cost $14.90 and $12.90 respectively while each adult's t-shirt starts from $19.90. 
In the meantime, the upcoming UNIQLO x Animal Crossing collaboration might be able to satisfy the Nintendo fans while waiting for the Pokemon All-Stars collection to drop.
All images courtesy of UNIQLO.
Also read:
UNIQLO x Animal Crossing Has T-shirts & Towels Inspired By Animal Villagers For You To Spend All Your Bells