UNIQLO x My Neighbour Totoro Collection
From Animal Crossing to LINE FRIENDS, UNIQLO has always treated us to adorable UT collections of our favourite characters. To add some childhood magic to their line-up, UNIQLO's next collection will feature My Neighbour Totoro, filled with graphic designs of the magical creatures on the show. 
Fun fact: this also marks their first Studio Ghibli collection — a pleasant surprise for the anime studio's legions of fans.
Adult tees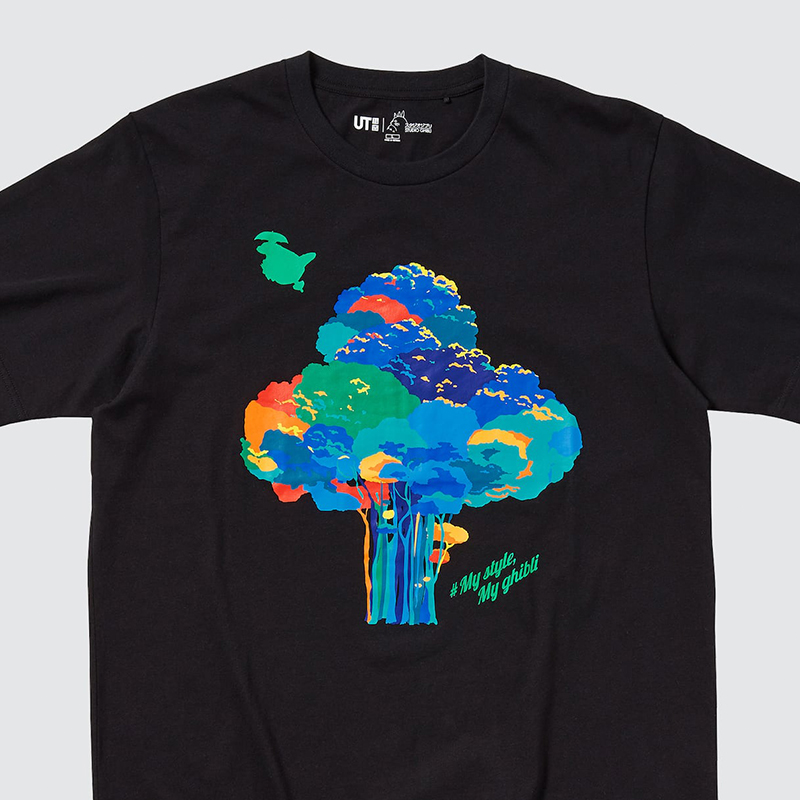 Despite being released in 1988, My Neighbour Totoro has proven to be a timeless anime that has captured the hearts of every generation. Fans of the show might recognise the Camphor Tree design on this tee, aka Totoro's home, which Mei accidentally discovers while exploring the forest.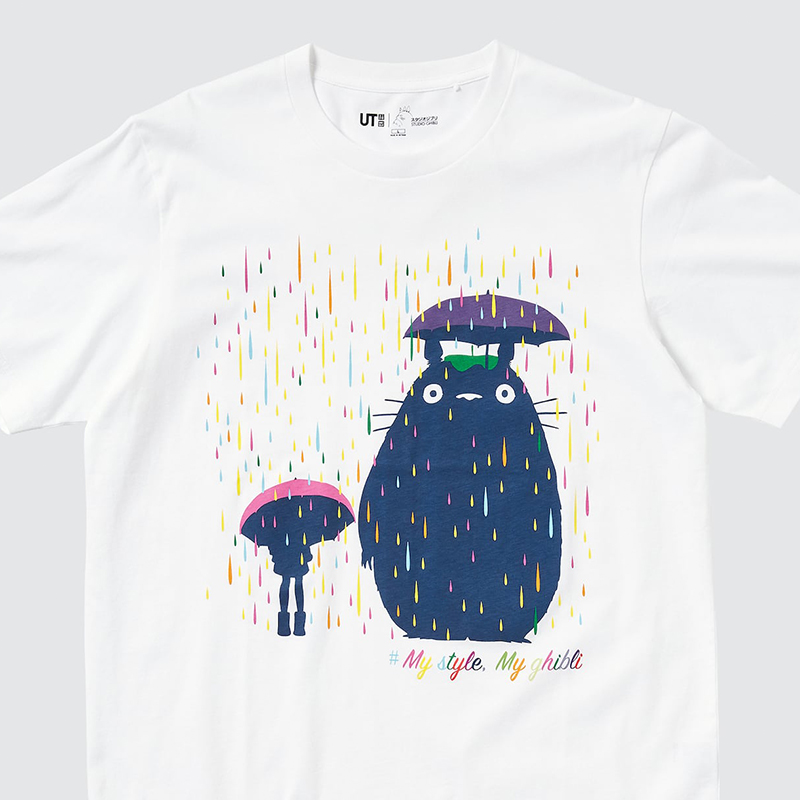 The next tee features the iconic scene of Totoro and Satsuki waiting for a bus in the rain. To colourful rain only adds on to the magic, as after all, it's not every day that you meet a magical creature and whisk off to a new adventure.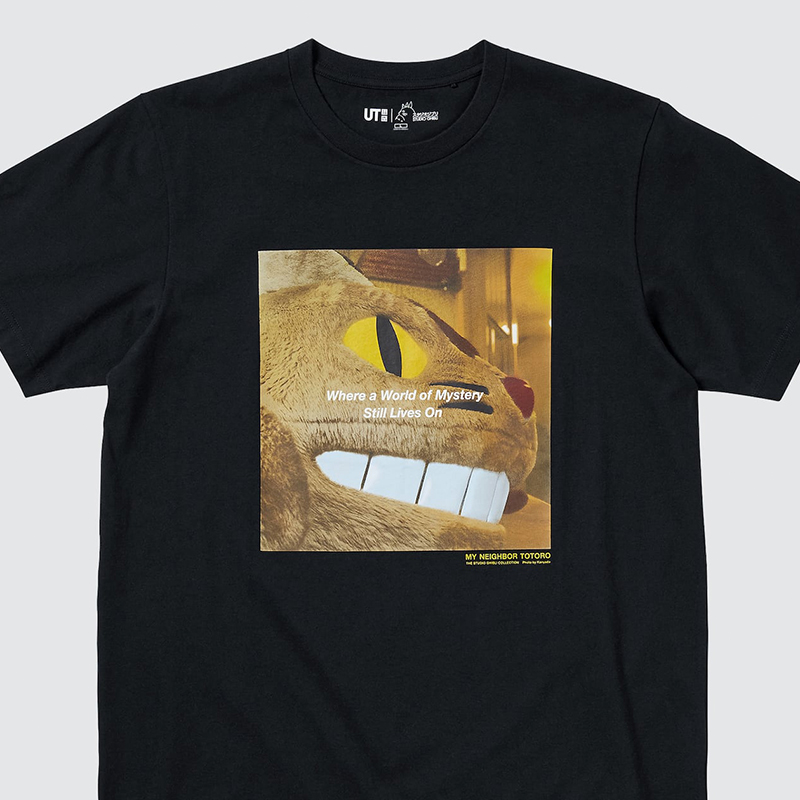 Instead of an actual bus, Totoro summons a Catbus to the bus stop. Arriving with a large grin and twelve legs, the Catbus' unique appearance is an unforgettable scene for many. 
The Catbus tee in this collection comes with the phrase "where a world of mystery still lives on", reminding us that the film's magical elements will always remain special even as we grow up.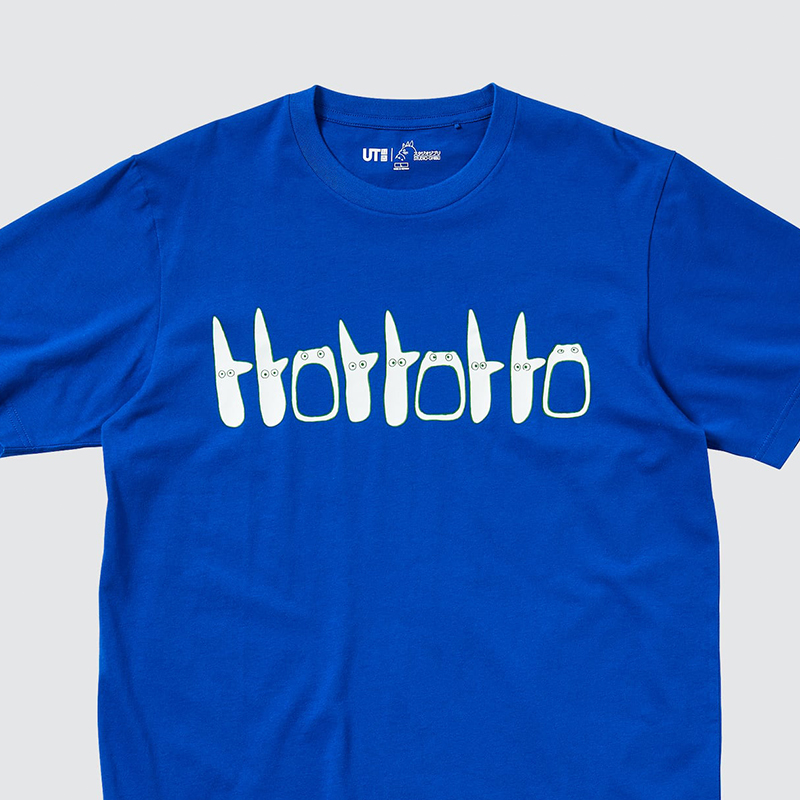 Don't let the little eyeballs on this tee scare you — the soot spirits that dwell in abandoned places are harmless, besides leaving little dust marks in their wake. Hiding amongst different shapes and sizes, this tee pays tribute to the "ghosts" that lived in Mei and Satsuki's new home.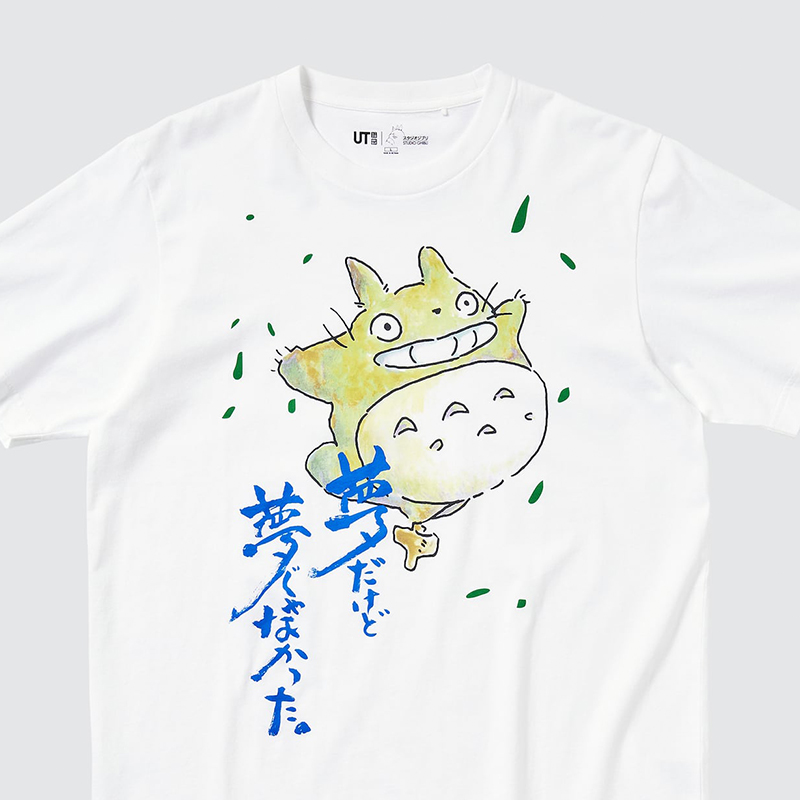 Even with his large body, Totoro proudly shows off his ability to fly on this tee. He maintains his cheeky smile, almost as if enticing us to take flight on a new journey with him.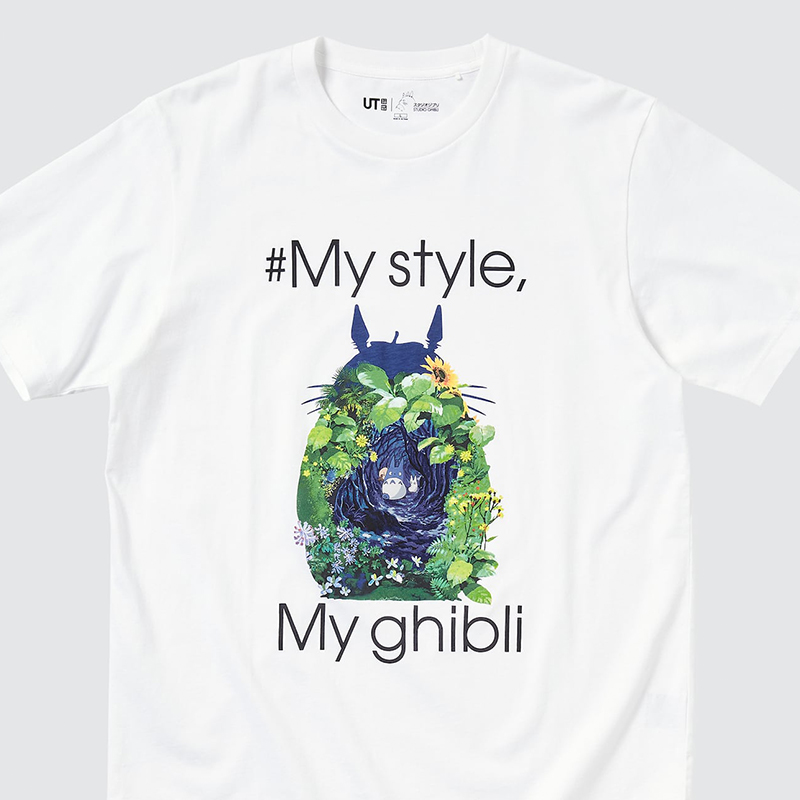 Minimalists who prefer a more subtle design can opt for this silhouette of Totoro, featuring his small friends trekking in the forest. 
All of the adult tees are retailing at $24.90 each.
Kids tees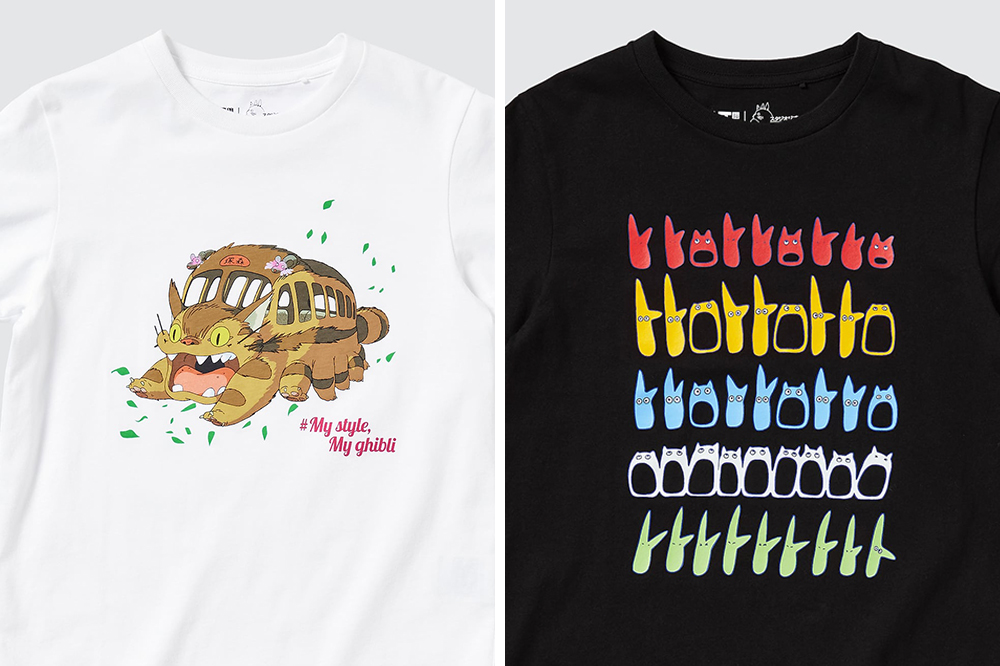 Kids can also get their hands on similar designs, with additional prints of the Catbus and more colourful soot spirits. The kids' tees are retailing at $19.90 each.
Pocketable bag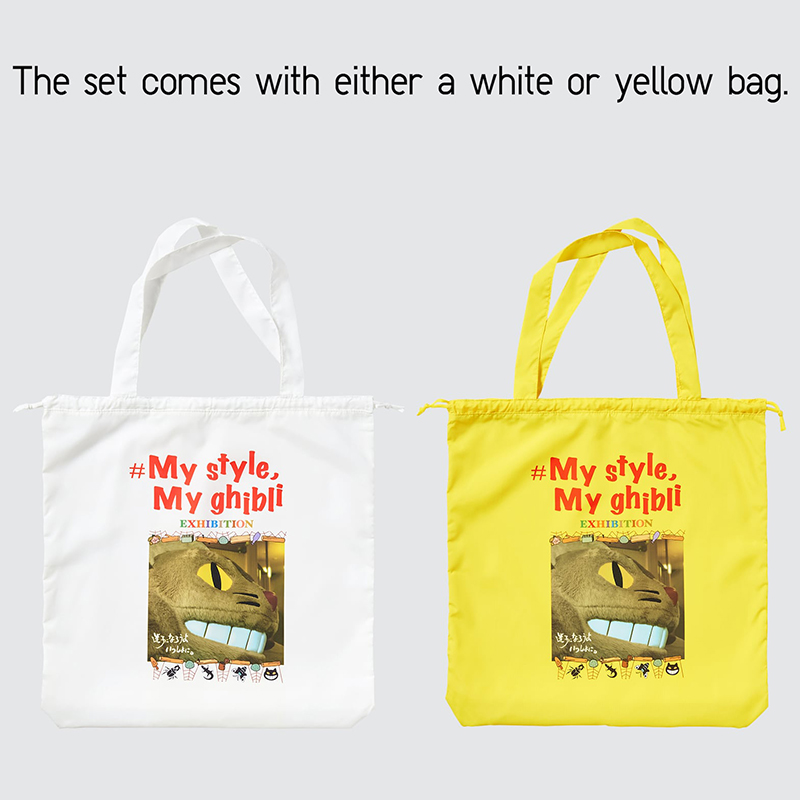 With every purchase of the My Neighbour Totoro UT collection, customers can also get a random tote bag in either white or yellow, while stocks last.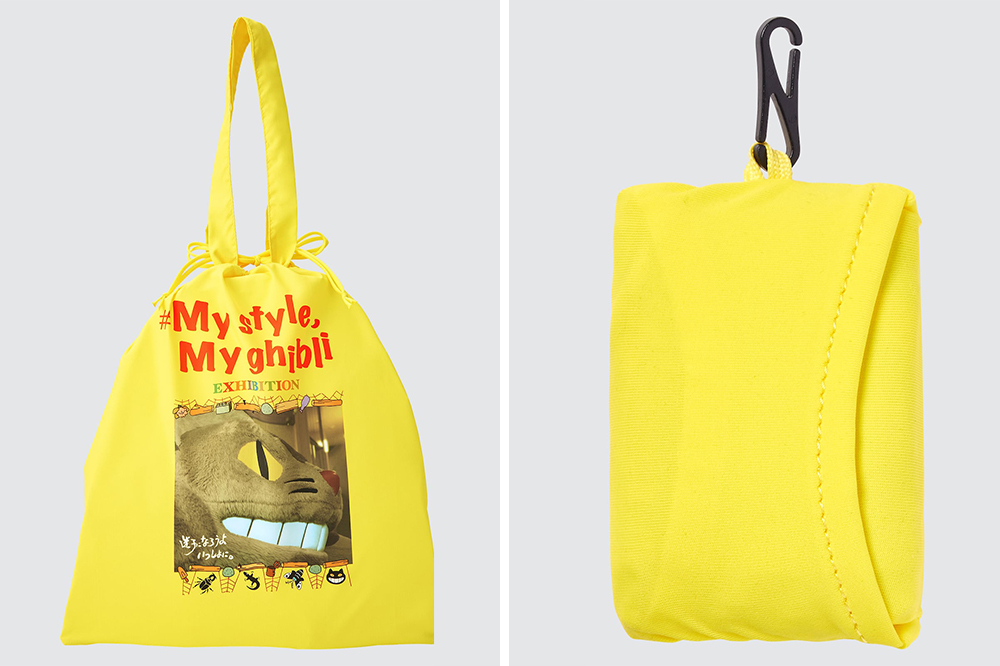 Each tote bag comes with a design of the Catbus and the UT collection title "#My style, My ghibli" on the front. It can also be conveniently folded into a pouch, with a drawstring bind on top to keep your belongings in place as you shop.
The UNIQLO x My Neighbour Totoro Collection Takes Us Back To Our Childhood
With this launch of the UNIQLO x My Neighbour Totoro collection, hopefully this means that we can look forward to more Studio Ghibli collections in the future. The collection will be available from 18 February 2022 onwards on UNIQLO's online store and at physical outlets islandwide. 
If you're looking to add more Studio Ghibli magic to your OOTD, check out the LOEWE x Spirited Away collection with beloved characters from our childhood.
All images courtesy of UNIQLO.
Also read:
LOEWE x Spirited Away Collection Has Designs Of Magical Spirits & Beloved Characters From Our Childhood