UNIQLO x Animal Crossing Collection
Animal Crossing: New Horizons stole the hearts of many when it was released a year ago. While we were all cooped up at home during the Circuit Breaker period, decorating the virtual island, shaking trees and pulling weeds was a calm escape from reality. One year on, UNIQLO has teamed up with Nintendo to launch an Animal Crossing UT collection on 24 May 2021. With adorable T-shirts and accessories inspired by animal villagers, Tom Nook can gladly take all our bells.
Women's T-shirts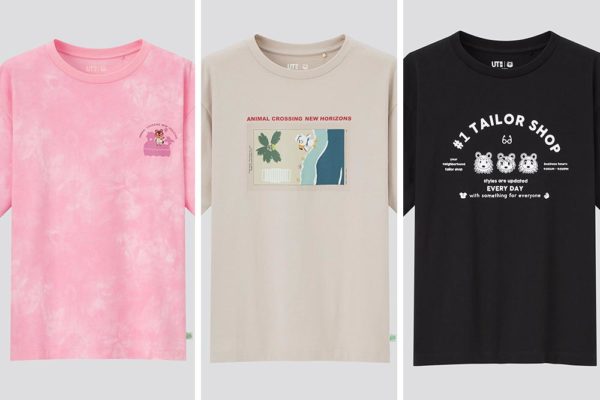 The women's collection consists of 2 types of T-shirts. The first set of T-shirts, the short sleeve UTs, features 4 designs and are retailing at $19.90 each. The pink tie dye tee (left) reminds us of the coral Nook Inc. Aloha Shirt you can redeem with your Nook Miles, while Tom Nook himself welcomes us at the top corner of the tee. 
Other character designs include Gulliver the Pelican washed up on the beach (middle), as well as the Able sisters (right), ready to create new clothing just for you.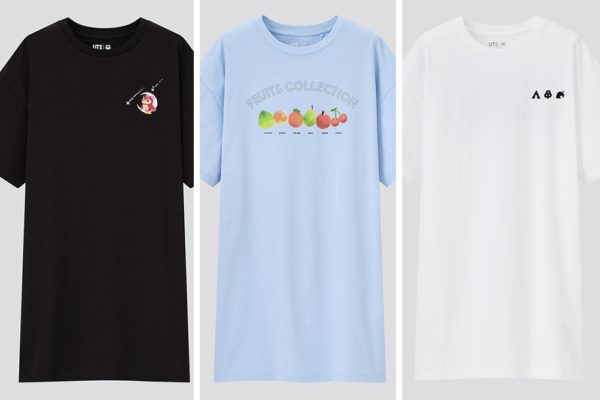 The next set of T-shirts are women's tunics, designed in a long and loose-fit cutting for those who love baggy tees. There are 3 designs to choose from, with more subtle and minimalist motifs as compared to the previous tees. If you often miss out on meteor showers on your island, Celeste and her shooting stars await you with a black, night sky backdrop tee (left). 
Meanwhile, if you've managed to collect all 6 fruit trees, celebrate your milestone with the pastel blue shirt showcasing the island fruits (middle). The last white shirt (right) highlights 3 main symbols of the game: the campsite, fruit trees and the Nook's Cranny logo. The T-shirts are retailing at $29.90 each.
Also read:
ColourPop x Animal Crossing Collection Lets You Explore New Makeup Looks Like You Do Islands
Men's T-shirts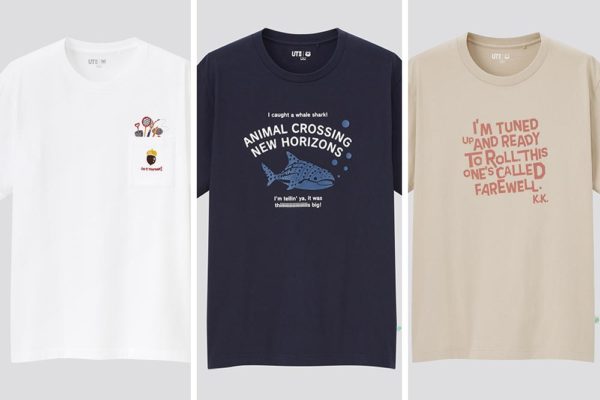 The men's collection features 6 T-shirt designs that once again expand on motifs from the game. Show off your crafting skills with the white tee (left), featuring different tools peeking out  from the chest pocket. Shaped like a DIY recipe, the pocket says, "do it yourself!"
If you've caught a whale shark, one of the rarest ocean animals, what better way to flex it than showing it off on a shirt? The navy shirt (middle) includes a whale shark that definitely is thiiiiiiiiiis big. 
Struggling to get a 3-star island for the singer and idol, K.K. Slider, to visit your island is no easy feat. If you can't stop purchasing his albums on Nook Shopping, getting the K.K. Slider shirt (right) is the way to prove you're a fan. The T-shirts are retailing at $19.90 each.
Pocketable bags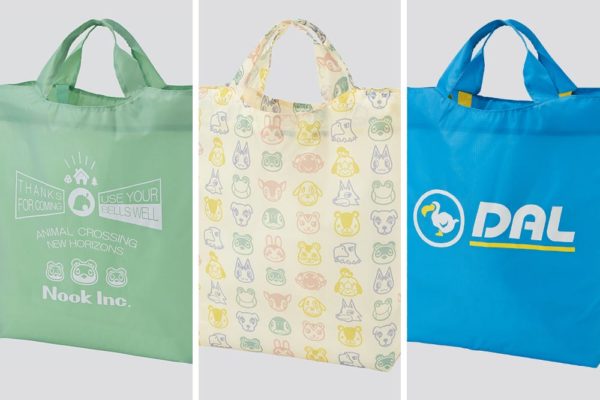 Eco-warriors who are looking for recycle bags, this is for you. There are 3 pocketable bag designs available, which can be easily folded and kept in your backpack. Besides Tom Nook and his twin disciples (left), there is also a bag design featuring a collection of adorable villagers (middle). 
While flying on Dodo Airlines often gives you free airport merchandise in the game, why not get a bag with the DAL logo on it (right) in real life too? Though we still can't fly for leisure right now, we have the luxury to travel to our friends' islands with the Dodos. The pocketable bags are retailing at $14.90 each.
Towels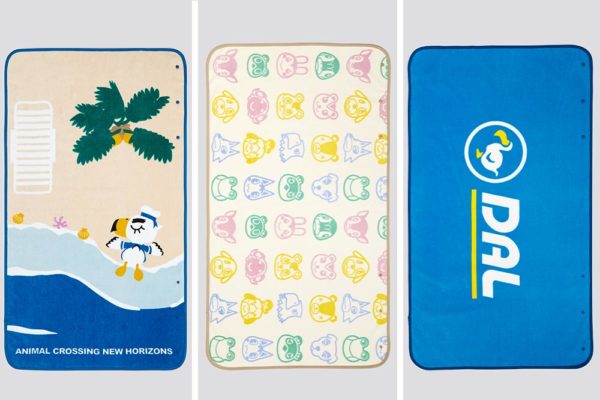 Lastly, the collection includes 3 towels with similar villager designs as depicted on the T-shirts and bags. The 2-way towels are retailing at $29.90 each.
Wear Your Favourite Villagers With The UNIQLO x Animal Crossing UT Collection
The UNIQLO x Animal Crossing UT Collection will be available from 24 May 2021 in all UNIQLO stores offline and online. Besides t-shirts and tunics for adults, there will also be t-shirts and shorts for kids, and t-shirts for babies.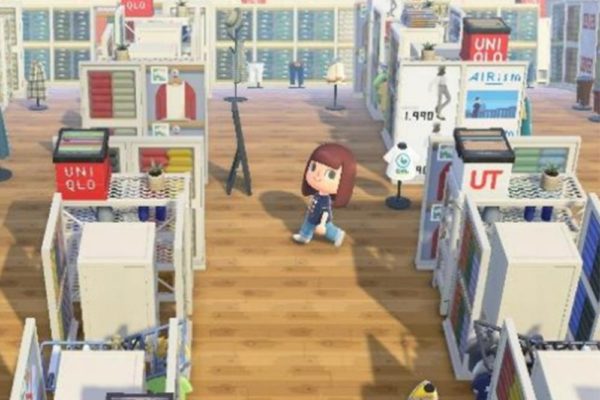 While waiting for this collection to drop, you can visit "UNIQLO island" with a Dream Address on Animal Crossing New Horizons from 29 April 2021 onwards. UNIQLO island is designed as a realistic UNIQLO store, where players will be able to access the Custom Designs Portal and download the T-shirt designs from this collection. Now you can match your in-game character and enjoy these outfits within the game too! Stay tuned on UNIQLO's website for the Dream Address and Custom Design ID.
All images courtesy of UNIQLO
Also read:
The Kai x Gucci Collection Is Landing In Singapore On 17 April 2021 & It's Bear-y Cute