UNIQLO x The Woke Salaryman
If you're an active user on Instagram, you might recognise @thewokesalaryman, aka an account that teaches personal finance to Singaporeans who aren't familiar with finance through relatable graphics. 
For those who are a huge fan of the adorable marshmallow man who's often featured on their page, UNIQLO has collaborated with The Woke Salaryman to bring us a Chinese New Year-inspired collection. With new designs that pay tribute to common CNY greetings, now you don't have to worry about being stuck with saying only gong xi fa cai this year.
The collection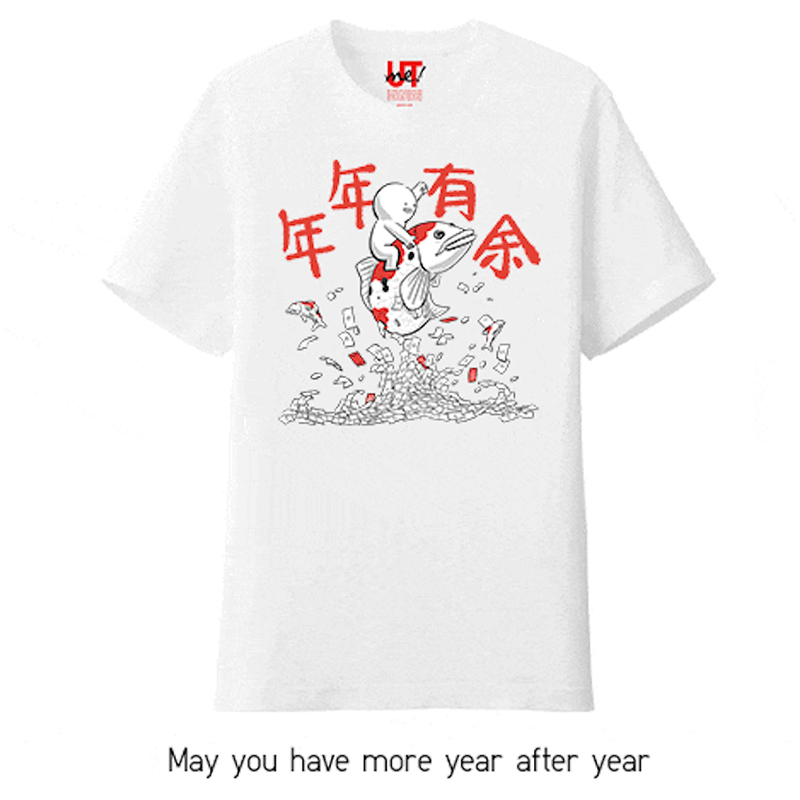 One thing that The Woke Salaryman and Chinese New Year have in common? Wealth. The Nian Nian You Yu design makes use of the Chinese character "yu" as a pun for "fish", showcasing the marshmallow man riding on the back of a large fish swimming in a pool of money.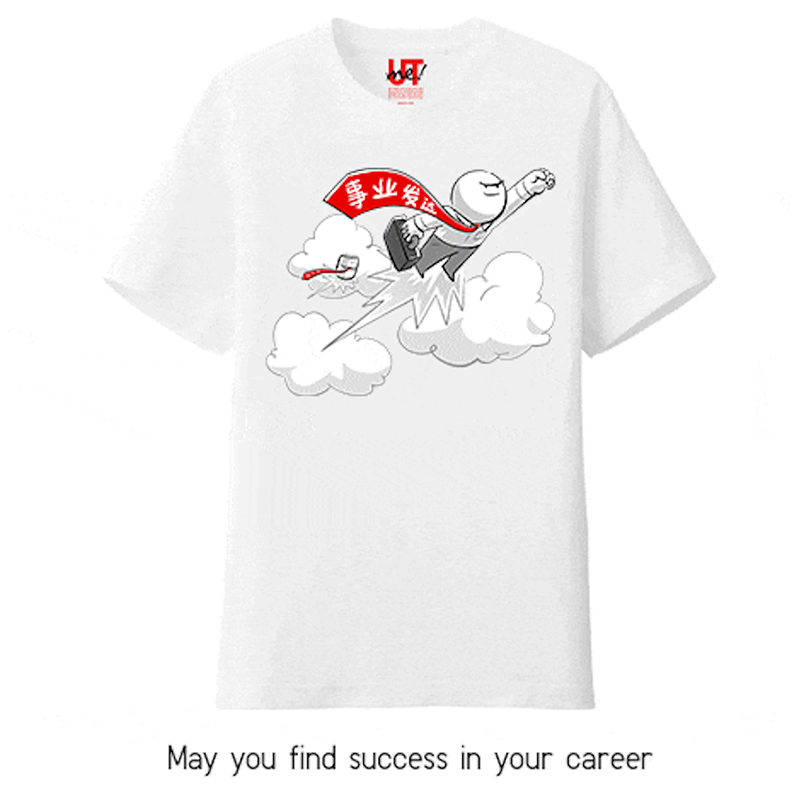 For those who are tired of your relatives asking what job you're working as, this Shi Ye Fa Da design is a good way to show off that you're seeking new success in your career.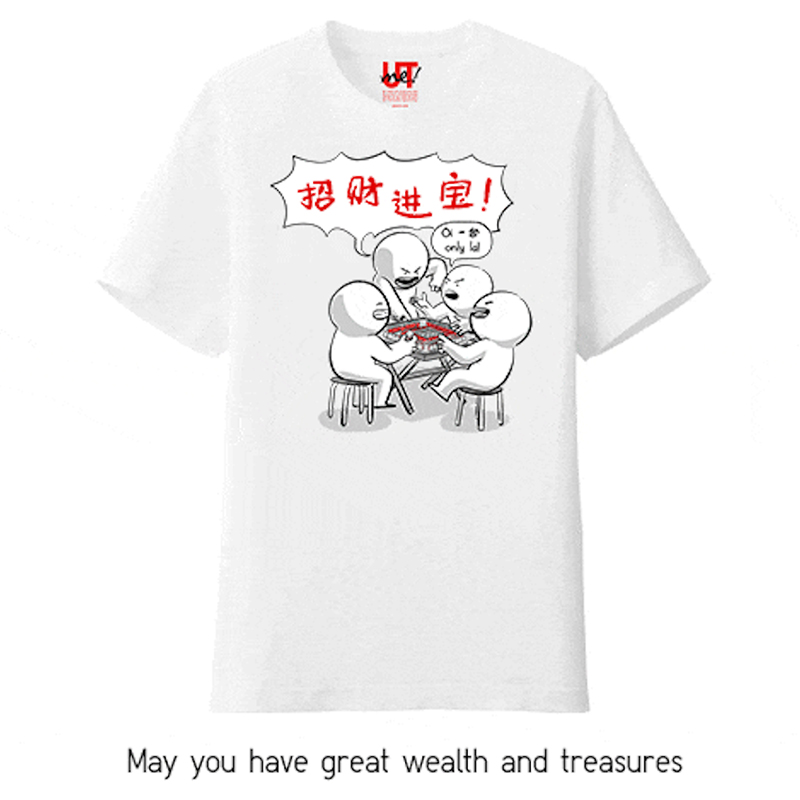 Huat more in your mahjong games this year with the Zhao Cai Jing Bao design, featuring the marshmallow man with his mahjong kakis. Don't be shy to call a win even if it's only one tai — after all, every small win makes a difference.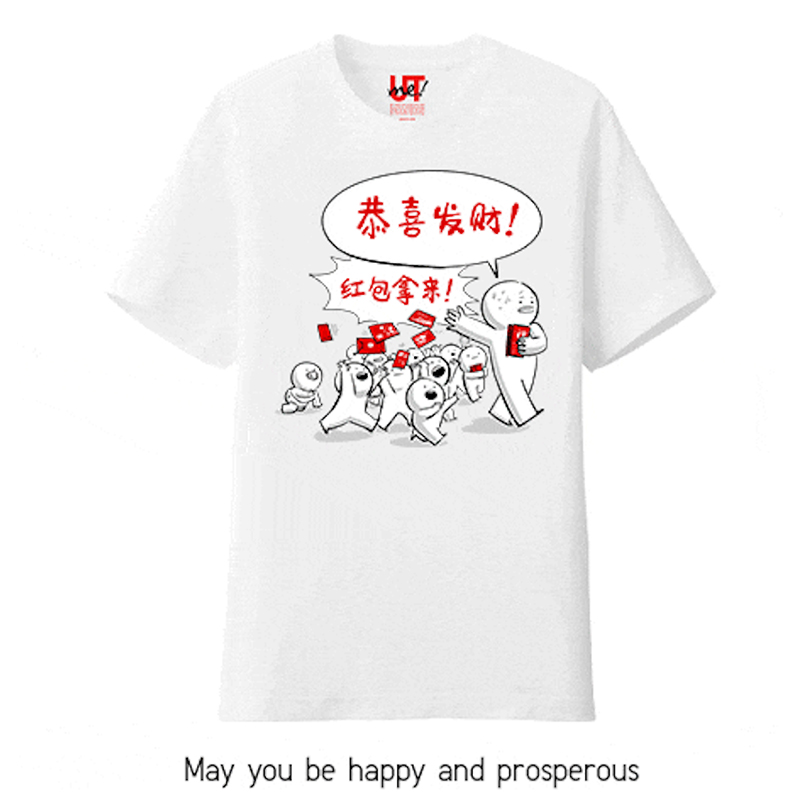 It's not Chinese New Year without the presence of angbaos, something that excites us as an adult just as much as when we were kids. The Gong Xi Fa Cai design depicts the stress of adulthood, where one day it'll be time for us to give instead of receive.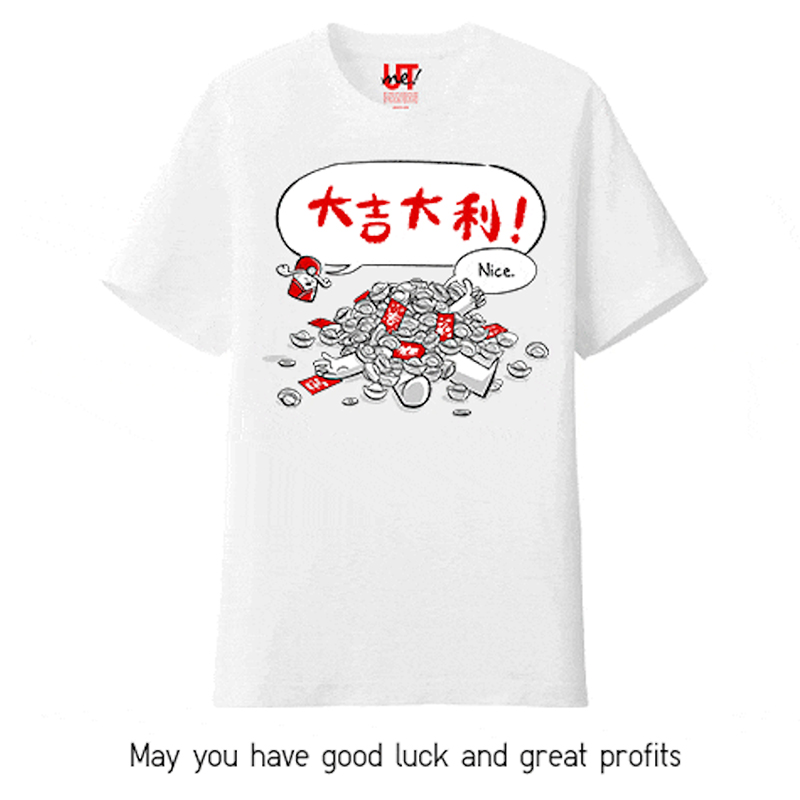 As Chinese New Year is all about the importance of health and wealth, we're hoping to drown in money just like this Da Ji Da Li design too.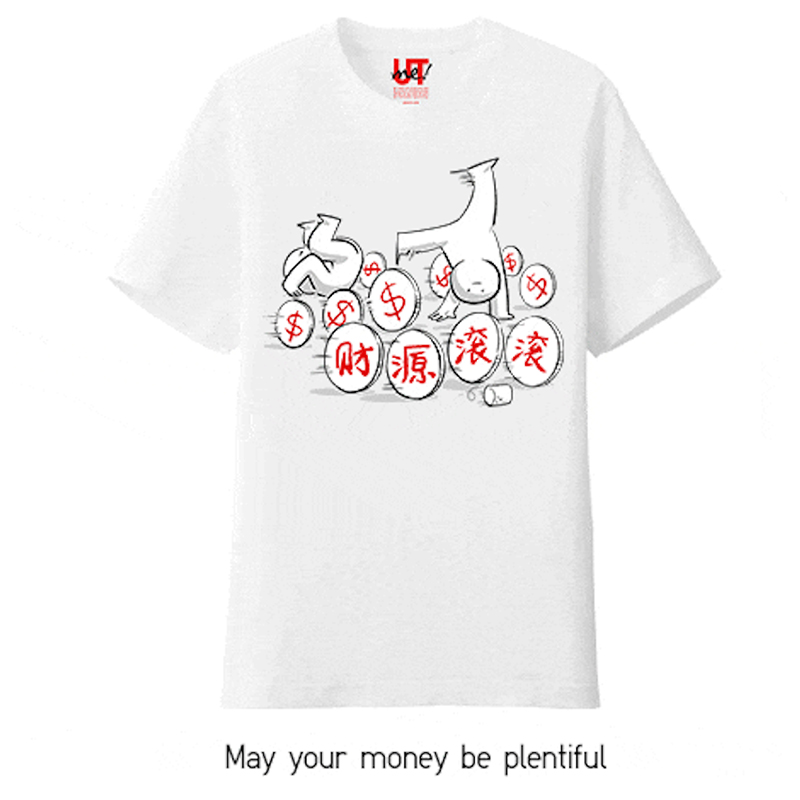 Similarly, the Cai Yuan Gun Gun design pictures the marshmallow man rolling around in coins to bring in the new year luck.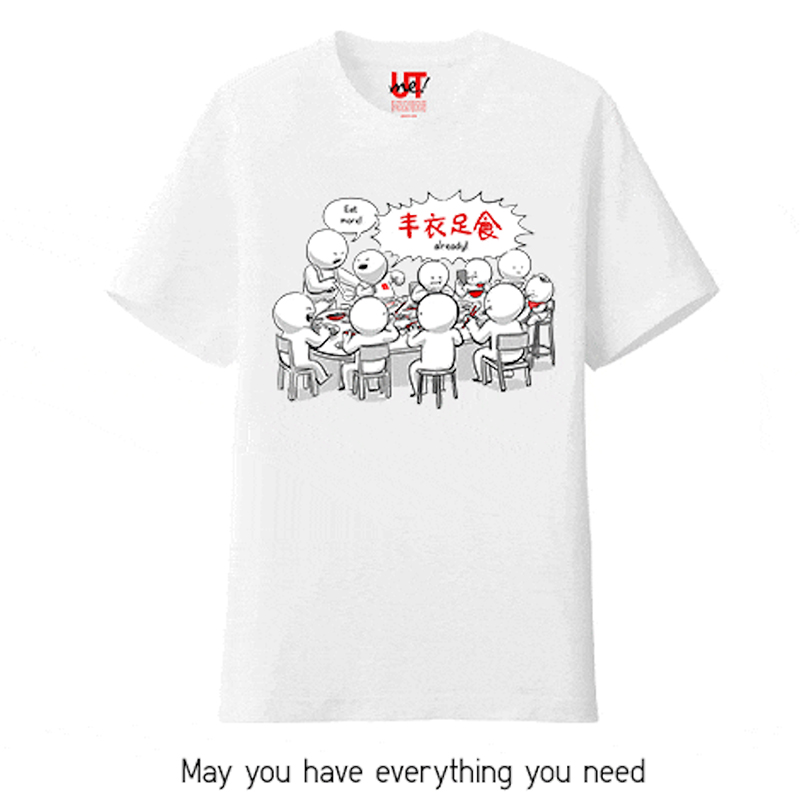 Kick off the new year celebrations with a warm reunion dinner surrounded by your loved ones at home. While we miss having large celebrations in the past, the Feng Yi Zu Shi tee reminds us to appreciate everything that we have.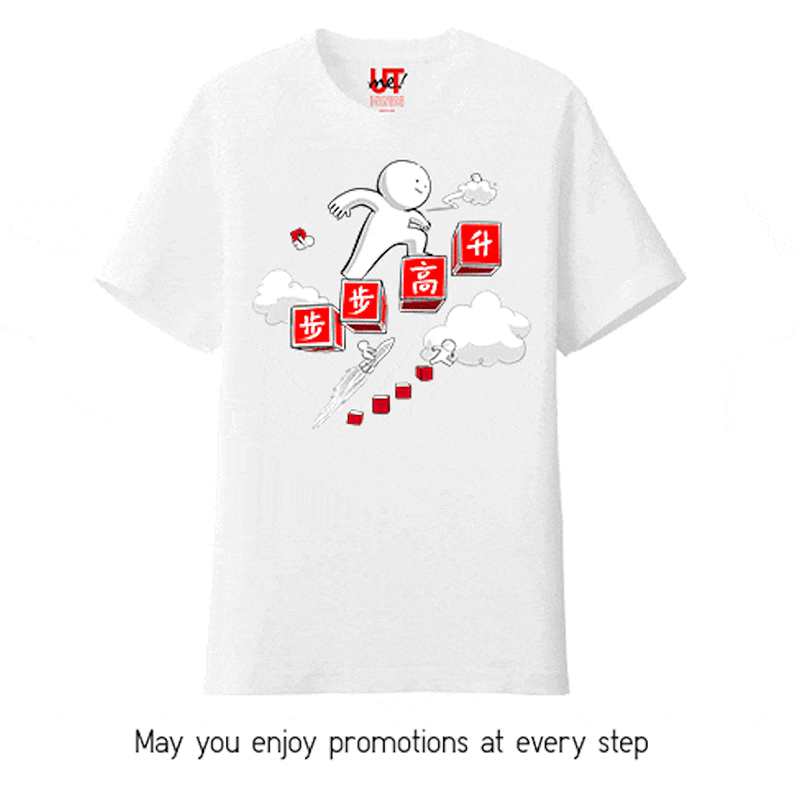 As the year has just started, there's ample time to achieve all your new year resolutions before December comes. The Bu Bu Gao Sheng tee motivates us to keep climbing higher, enjoying new promotions with every step of the way.
UNIQLO x The Woke Salaryman Sends Good Vibes To Your OOTD This CNY
Unlike typical UT collections, the UNIQLO x The Woke Salaryman collection is only available as a UTme! design, which is a T-shirt customisation service exclusively available at Orchard Central Global Flagship Store. Printing for adult tees retail at $29.90 each, whereas it is retailing at $24.90 for kids. 
If you can't wait to add these Chinese New Year sayings to your OOTD ASAP, head over to UNIQLO's website for more information regarding the UTme! printing services. 
In the meantime, UNIQLO has just launched their 3rd Jujutsu Kaisen collection featuring new characters and scenes from the recent movie.
All images courtesy of UNIQLO.
Also read:
UNIQLO's Next Jujutsu Kaisen 0 Collection Features New Characters & Scenes From The Recent Movie