UNIQLO x Jujutsu Kaisen 0
While it's been more than half a year since the first season of Jujutsu Kaisen ended, here's some good news for fans who are looking for more action. Jujutsu Kaisen 0 the movie was released in late December 2021, and UNIQLO is celebrating this new release with tees featuring new characters from the film.
The collection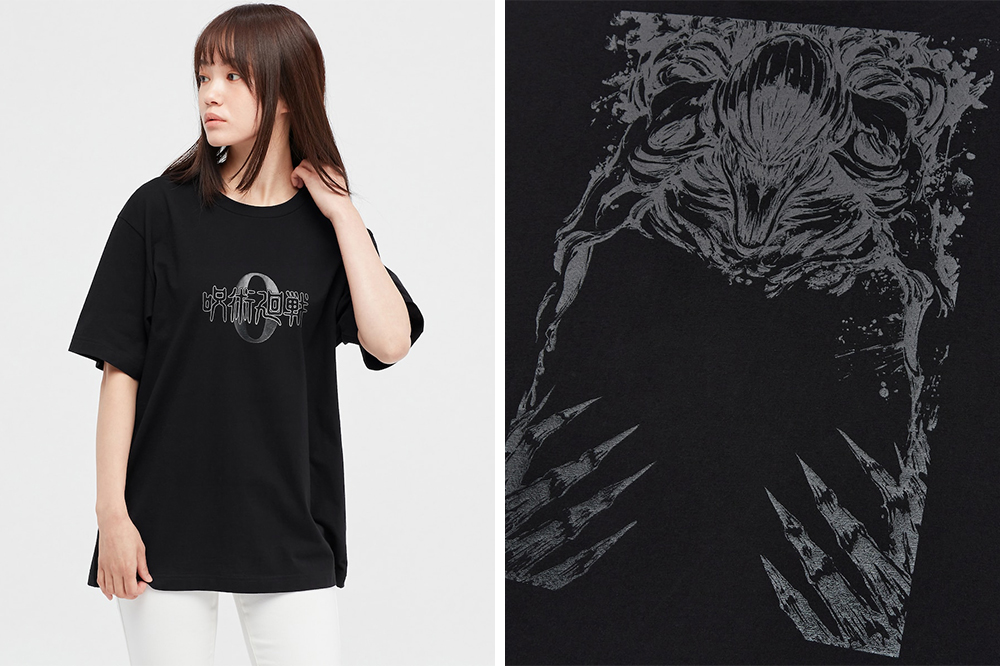 The black graphic tee in this collection highlights the Jujutsu Kaisen logo that's familiar to fans on the front. A number "0" can be found in the background to represent the movie title. For those who are unsure why it's 0, it's because the movie is set to be a prequel, adapted from the original manga series.
On the back, a design of a demon from the movie poster can be found showcasing its long spiky nails. It's a unique and edgy design, perfect for the oversized look.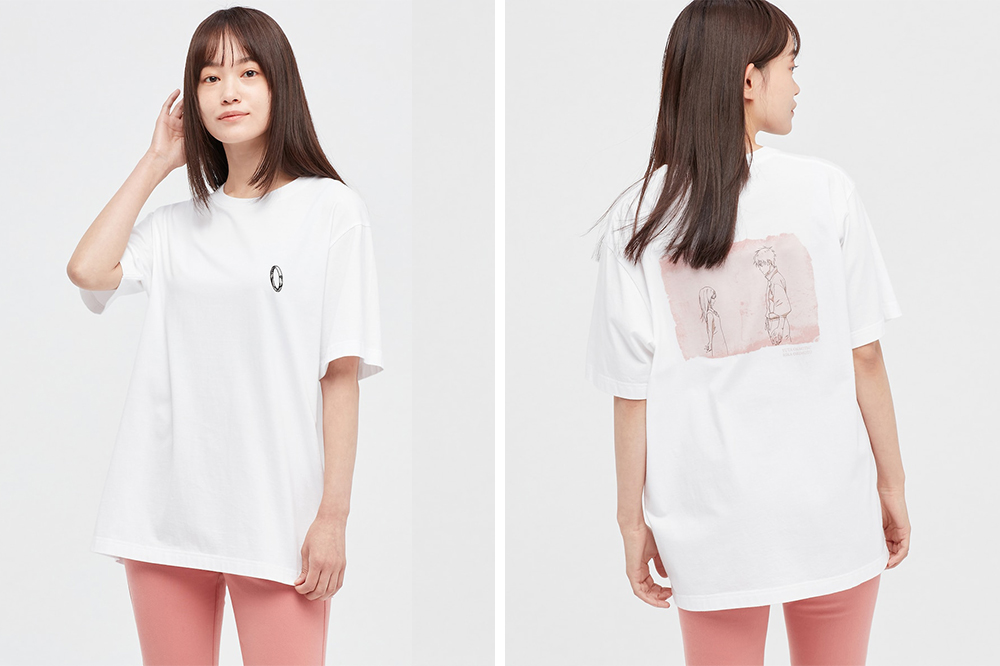 If you're an anime-only person, you probably wouldn't recognise these 2 new characters yet. This white tee features a small promise ring on the front, followed by the main characters Yuta Okkotsu and his childhood friend Rika Orimoto on the back.
As to why this promise ring is important to the both of them, don't worry — no spoilers here. Curious fans should check out the movie when it's released to appreciate this scene.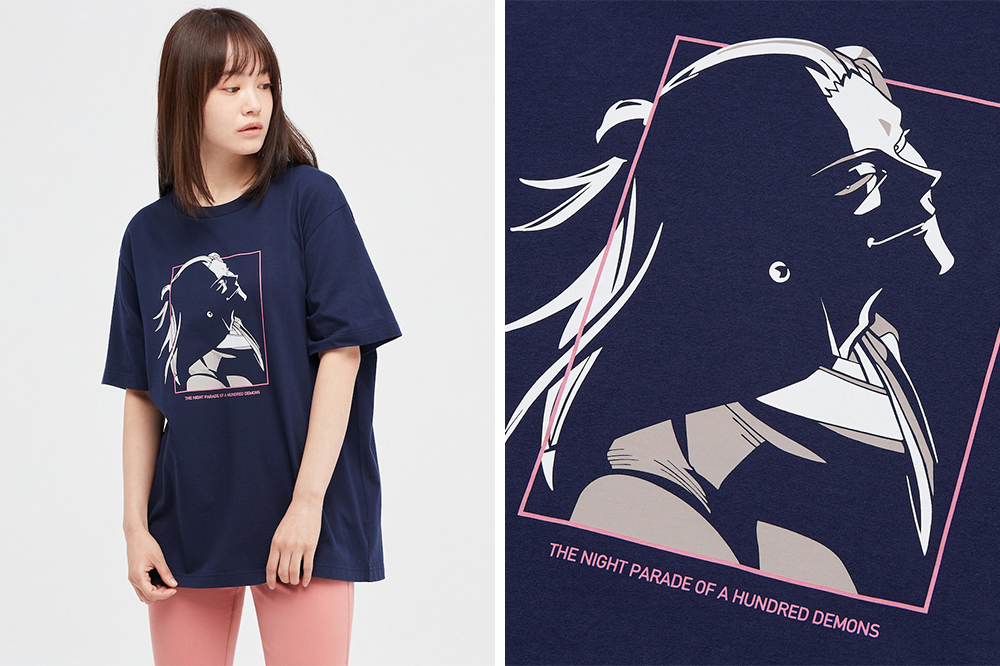 We're already familiar with Suguru Geto, one of the villains from the first season. But Suguru also plays a big role in the upcoming movie, and this navy tee pays tribute to his dark and ominous character.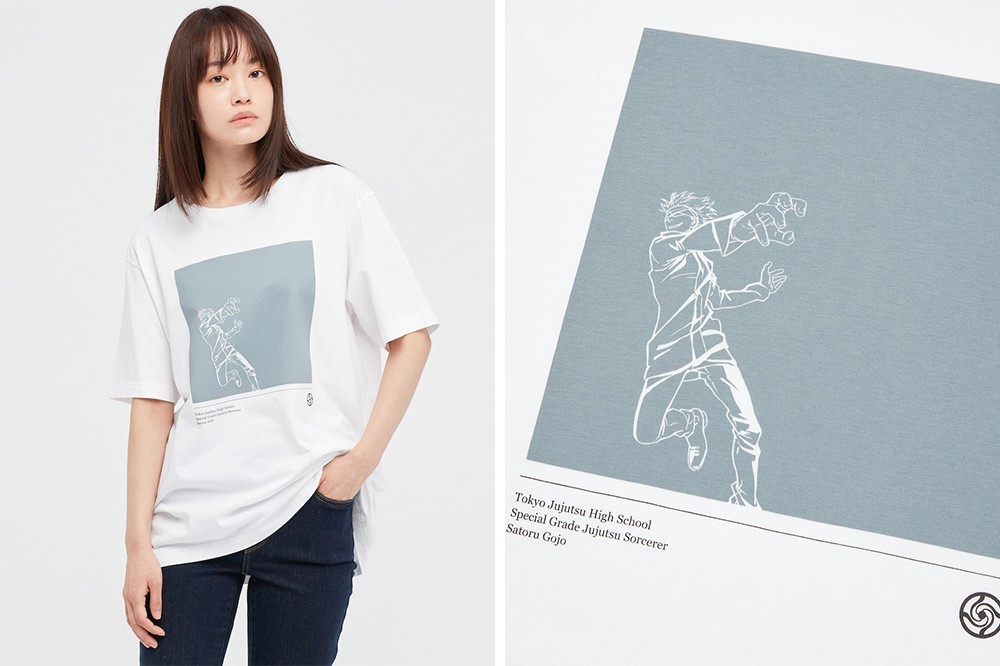 On top of being a fun and loving sensei to the students of Jujutsu High School, Satoru Gojo is also known as one of the best Special Grade Jujutsu Sorcerers. This minimalistic white tee comes with a sketch of Gojo in action on the front, while still maintaining his confident and cunning smile.
UNIQLO x Jujutsu Kaisen 0 Marks Their 3rd Collection With The Popular Anime Series
All of the tees in the UNIQLO x Jujutsu Kaisen 0 collection are retailing at $19.90 each. The collection will be launched from 17 January 2022 onwards in UNIQLO stores islandwide and on their online website.
In the meantime, you can take a look back at season 1 highlights with these Jujutsu Kaisen life lessons. 
All images courtesy of UNIQLO.
Also read:
10 Jujutsu Kaisen Life Lessons We Can Apply To Daily Life, Like Using Our Strength To Help Others