UNIQLO UTGP Disney Collection
To celebrate Disney's 100th Anniversary, UNIQLO is adding extra magic into the year with their annual UT Grand Prix Disney Collection. 
With designs inspired by beloved characters from Disney, Marvel, Star Wars and Pixar — you can stay winning with style.
Out of the 10,456 design entries from around the world, UNIQLO has selected 13 special pieces to be featured in this year's UTGP collection.
The collection
Put your claws up for this Wolverine-inspired T-shirt. This wild graphic design will remind you of his signature bright yellow and blue from the comics. 
If you are looking for an elevated white tee, you can opt for this to add a pop of colour into your OOTD. 
Life is all about taking it slow, especially when it comes to our hectic lifestyles. You can kick back and relax with this green tee which features an illustration of the laidback Flash Slothmore, jamming with his boombox.
If you enjoyed Ducky and Bunny's funny antics in the fourth Toy Story movie like me, you can opt for this simple white T-shirt with the motifs of the duo taking a peek. It is great to pair with any bottoms – from jeans to shorts.
This white tee will take big Star Wars fans by storm — the design features a grey panel of a Stormtrooper chilling in the locker room with his mask off.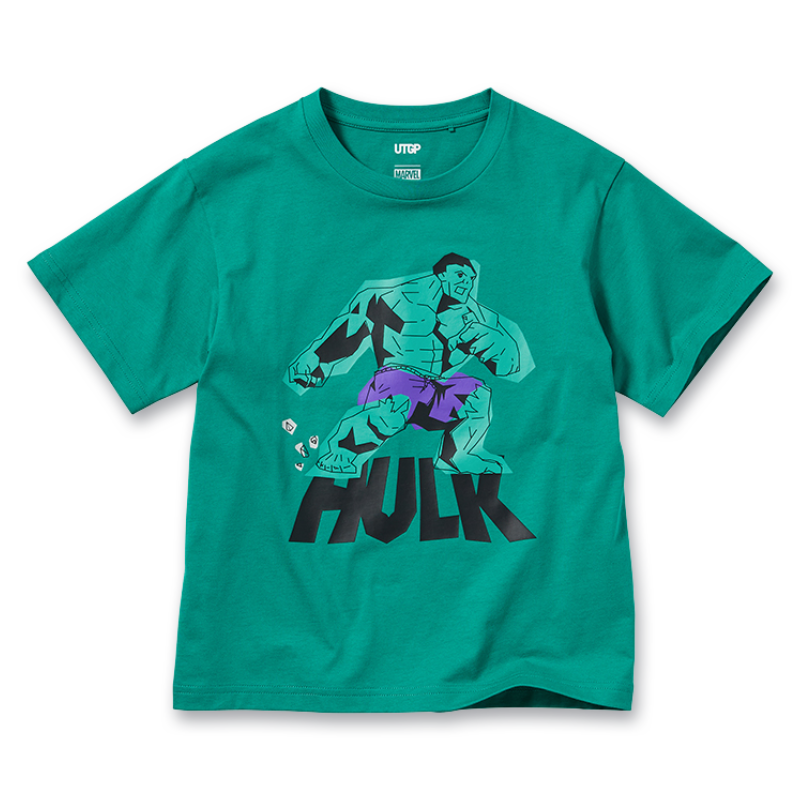 Kids can also join in on the Marvel hype with this Hulk-inspired T-shirt. The comic motifs of the green giant will channel your little one's inner strength.
It's all about flower power with this black Minnie Mouse T-shirt. The design has a motif of the iconic character's silhouette which highlights her love for flowers. You can wear this tee with overalls for a cute look. 
Experience The Magic And Action With The New UNIQLO UTGP Disney Collection
UNIQLO UTGP Disney collection will make any designer's dream come true as their love for various characters from the franchise will be showcased to the world — now that's magical.
The adult designs will retail for $19.90 each while the kids' tees will retail for $14.90 each.
If you are interested in getting your hands on the award-winning T-shirts, the series will drop on  5 June 2023. While waiting, you can check out their Mickey Mouse collection to keep that magic going.
All images courtesy of UNIQLO.
Also read:
The UNIQLO x JW Anderson Collection Has Uniform Looks To Channel A Stylish, Preppy Student