Unique Christmas Gift Ideas
The holiday season might get dreadful for those racking their brains to come up with unique Christmas gift ideas for their loved ones. After all, nobody wants to get water bottles or gift vouchers year after year. Providing you with a solution is the ongoing FRANK Maker's Market that offers a variety of suitable gifts, featuring over 60 local artisans and workshops. 
From now till 12 December 2021, you can shop, support local brands, and also enjoy deals like $50 promo codes and cashback of up to $80. Read on to find out some of the one-of-a-kind gifts that are available in the market. 
1. PrettyUglyKlei – Pottery holders and ornaments
Sometimes, we're just like pottery: fragile and easily broken. With an aim to normalise vulnerability and imperfection, PrettyUglyKlei does this through their one-of-a-kind pottery pieces.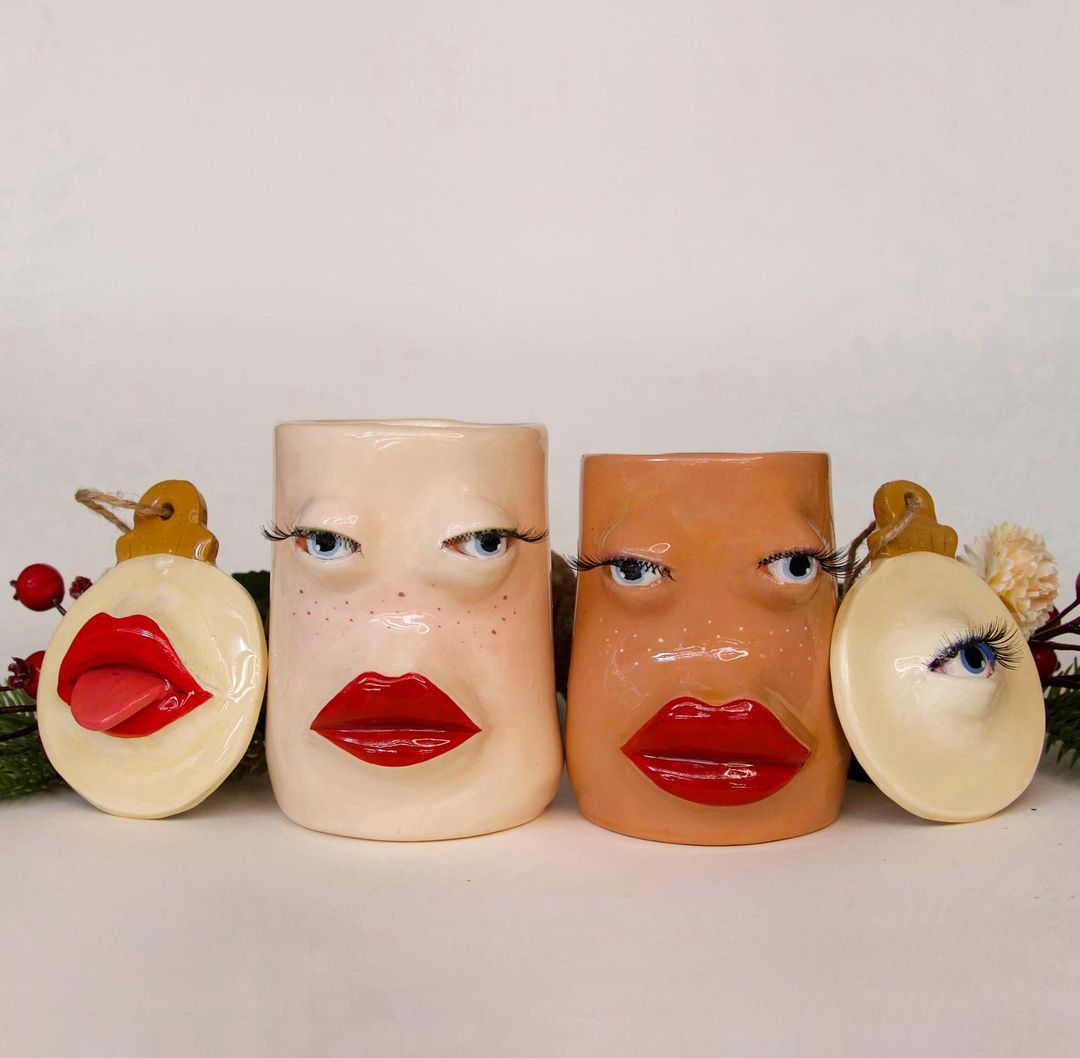 Source
Since the theme of self-love resonates with many people, the local brand has released a special "Tease The Season" collection that includes holders and Christmas ornaments. The whimsical pottery pieces celebrate beauty through the emphasis on human features like eyes and lips ‒ an excellent gift to let your BFF or bae know that they are beautiful just the way they are.    
Check out PrettyUglyKlei's store here.  
2. Soapaholic – Natural and vegan handmade soaps
Going for a shower or soaking in a bubble bath is one of those simple yet precious moments when you get to be alone and unwind from a day's stress. More so if you're been cooped up at your home desk while WFH the entire year.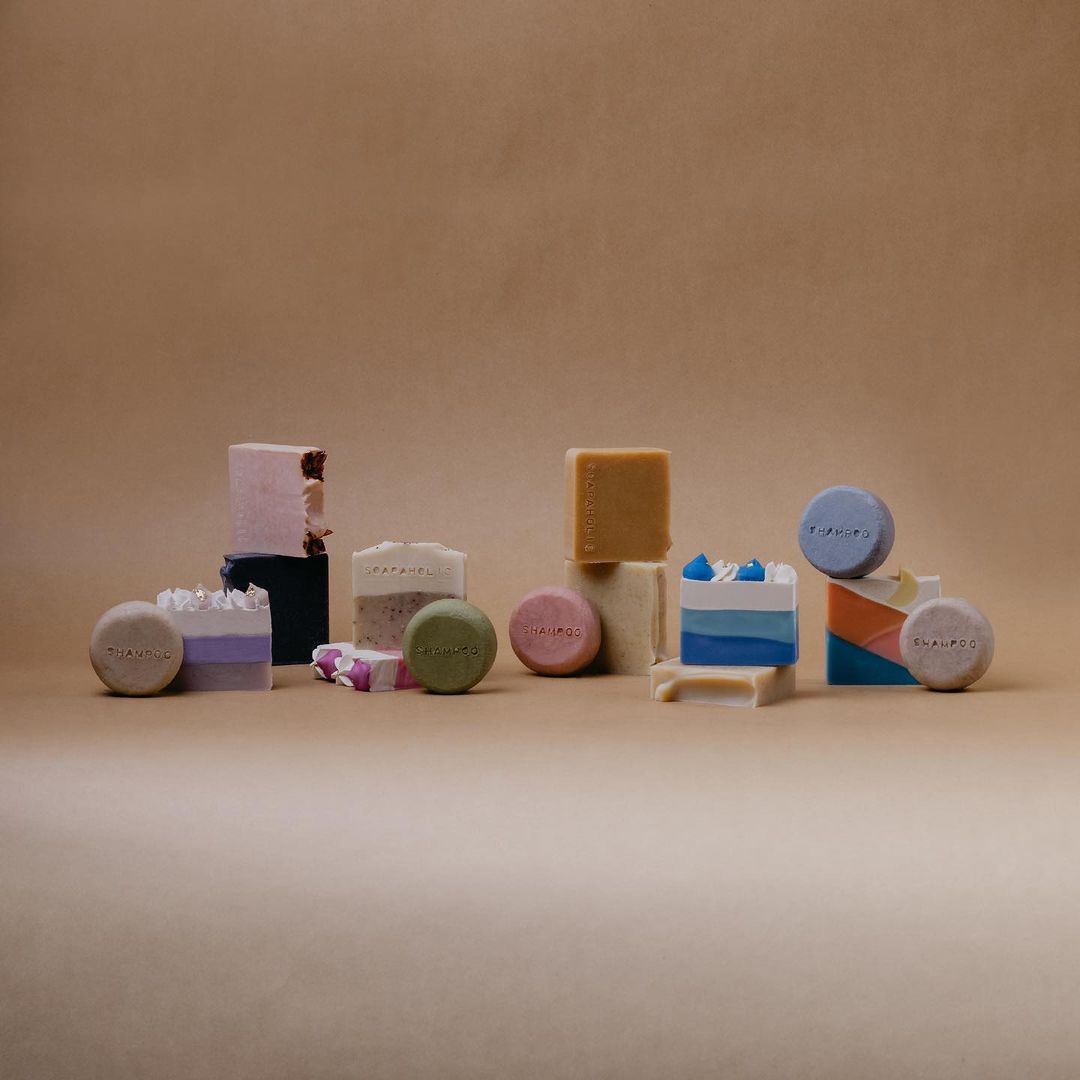 Source
To make your "me time" even better, you can now gift yourself or your loved ones one of Soapaholic's handcrafted and artisan soaps. All the products from their shop are vegan and also made from natural ingredients.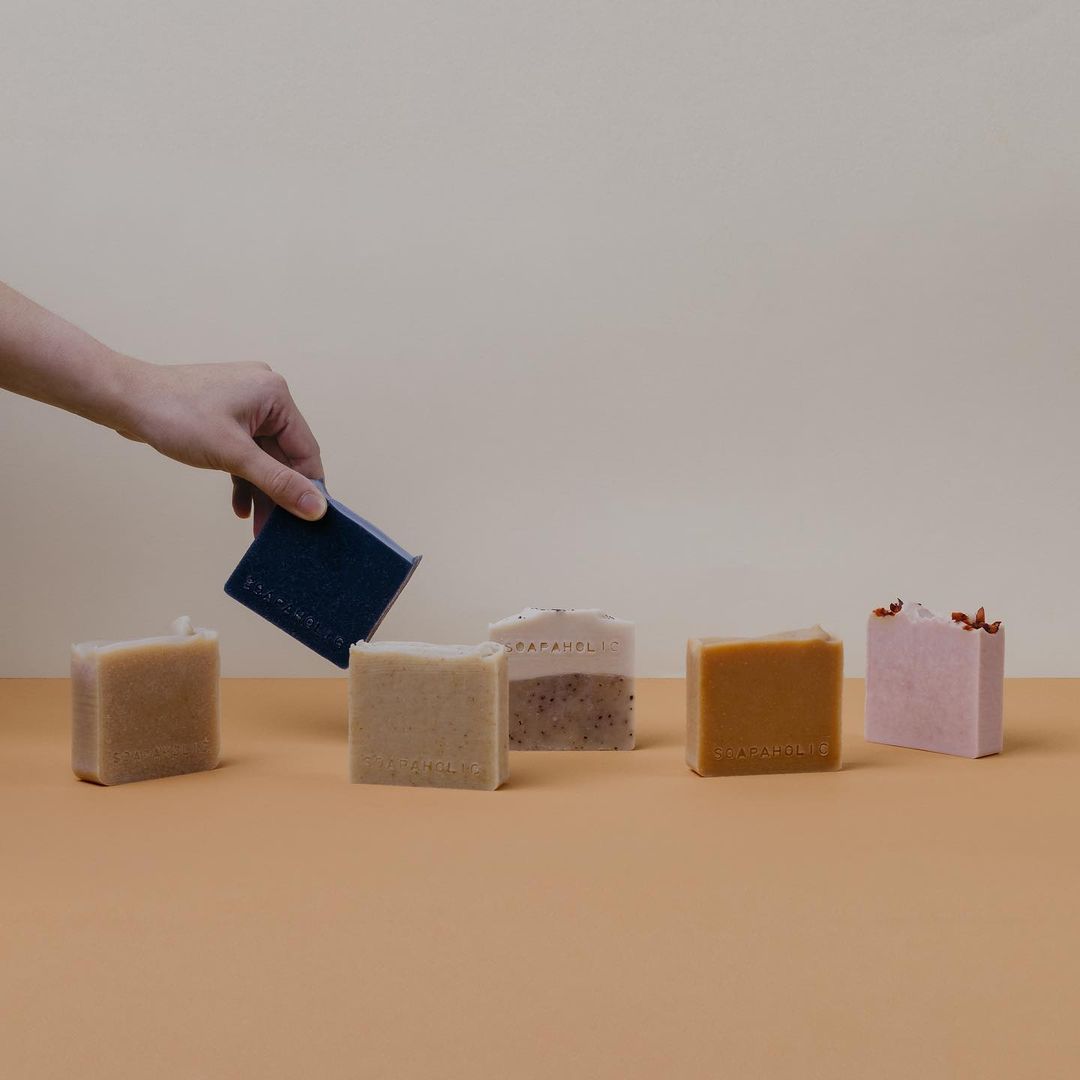 Source
On top of their colourful and creative designs, each of their soap has various properties that cater to different skin needs like blemish and pore control. Besides soaps, they also offer products like bath bombs for you to bring to your next staycation.
Check out Soapaholic's store here. 
3. Sim Cherin – Customised leather painting 
Inspired by the ancient Japanese legend that cranes are symbols of good luck and happiness, Marquage Museum by Sim Cherin has Wish Crane charms that are perfect as gifts to kickstart the new year.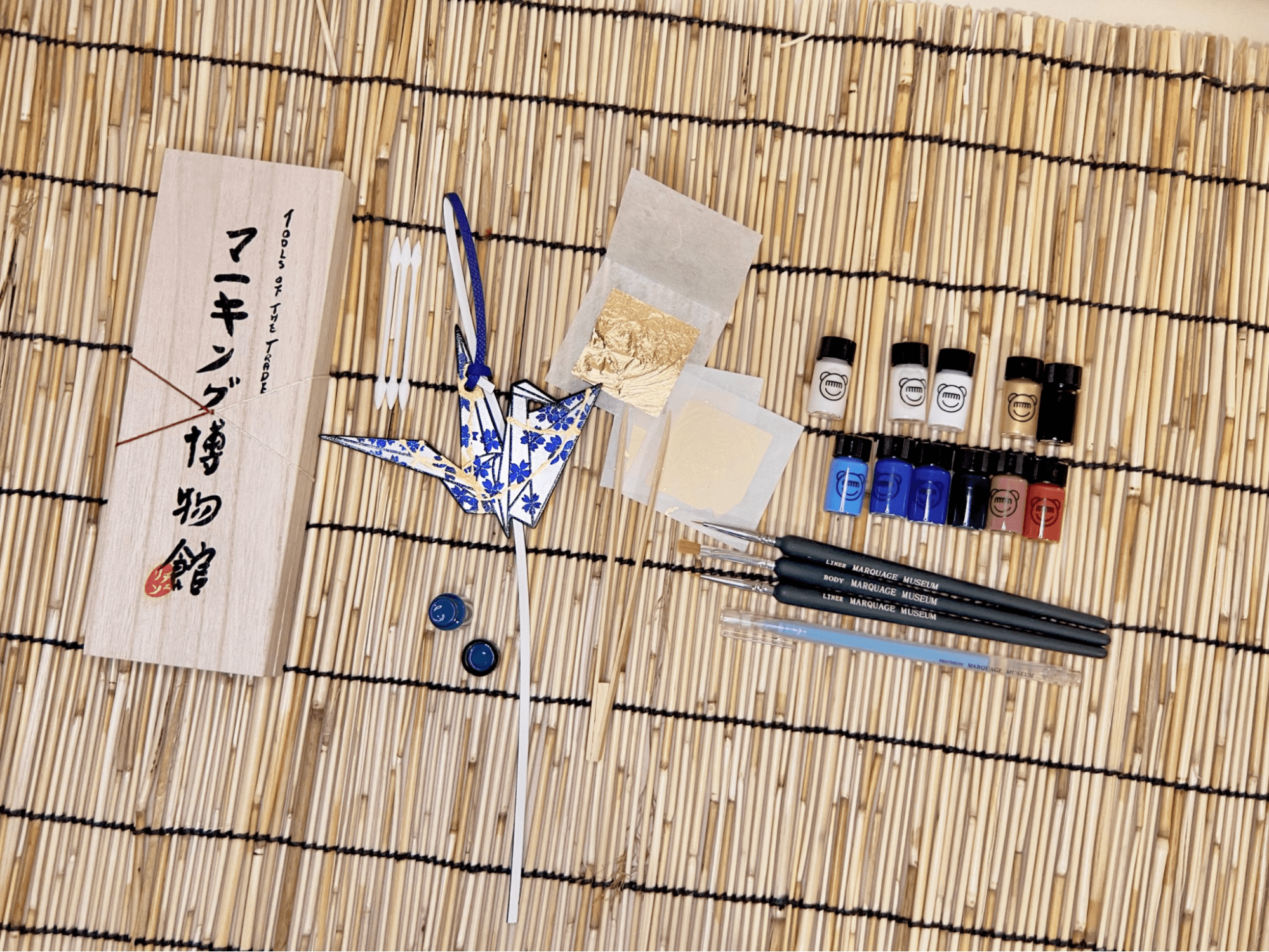 Source
The charms are made from genuine leather and come in plain white, providing you with the additional option to customise them by painting with the tools provided. As part of the proceeds go to supporting less fortunate children in the Himalayan region, you can be sure that your gift will put a smile on more than one person as well.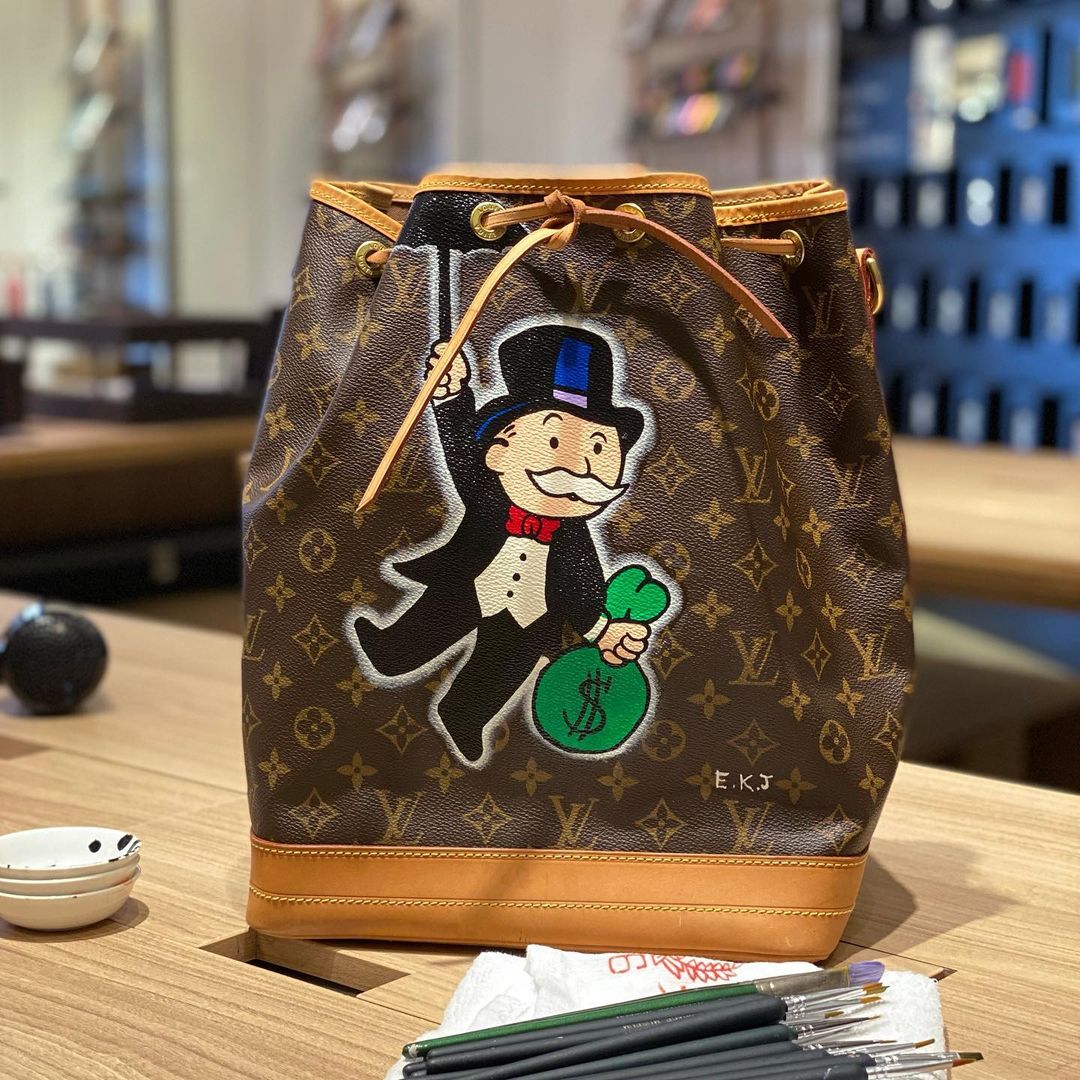 A hand-painted Louis Vuitton bag
Source
Apart from the Wish Crane charms, Sim Cherin also holds frequent leather painting workshops to pass on her knowledge of painting on leather such as on branded goods. It's not everyday we get to learn such skills, so interested peeps can also sign up for a session to create your own customised items. 
Check out Sim Cherin's store here. 
4. Kaiseki Diaries – Resin accessories and home decor
ICYMI, resin accessories and home decor are the latest trends thanks to their versatile designs and gorgeous colour palettes.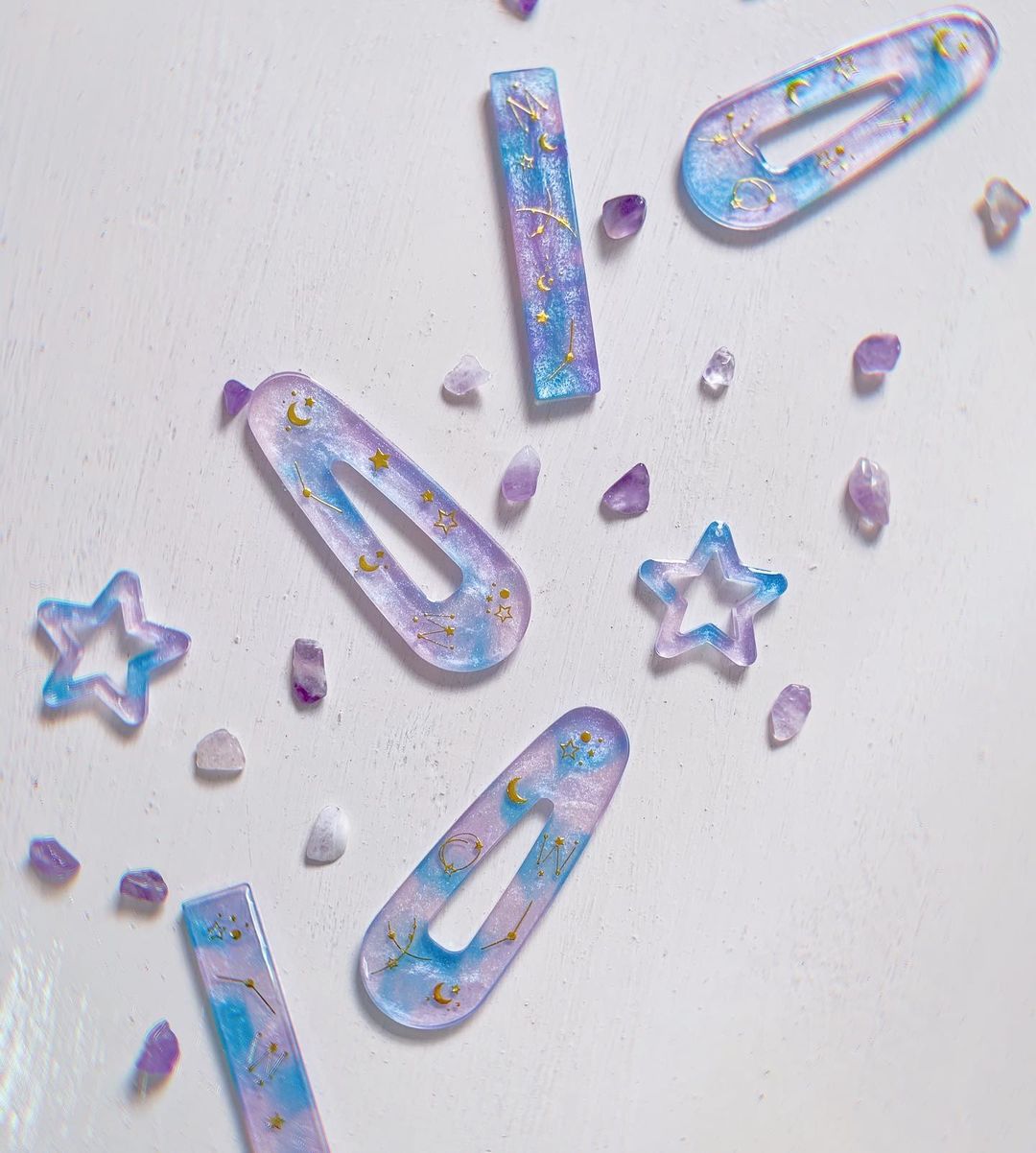 Source
Kaiseki Diaries offers a range of handmade resin accessories such as floral hair clips for extra fashion styling and crystal trays to store your loose items like house keys. 
Source
These would make excellent gifts especially for those who are looking to spruce up their home as the new year approaches.
Check out Kaiseki Diaries' store here. 
5. Commune Wear – Handcrafted leather shoes
There's nothing more important than a pair of comfortable shoes or slip-ons, especially when you're out and about running errands.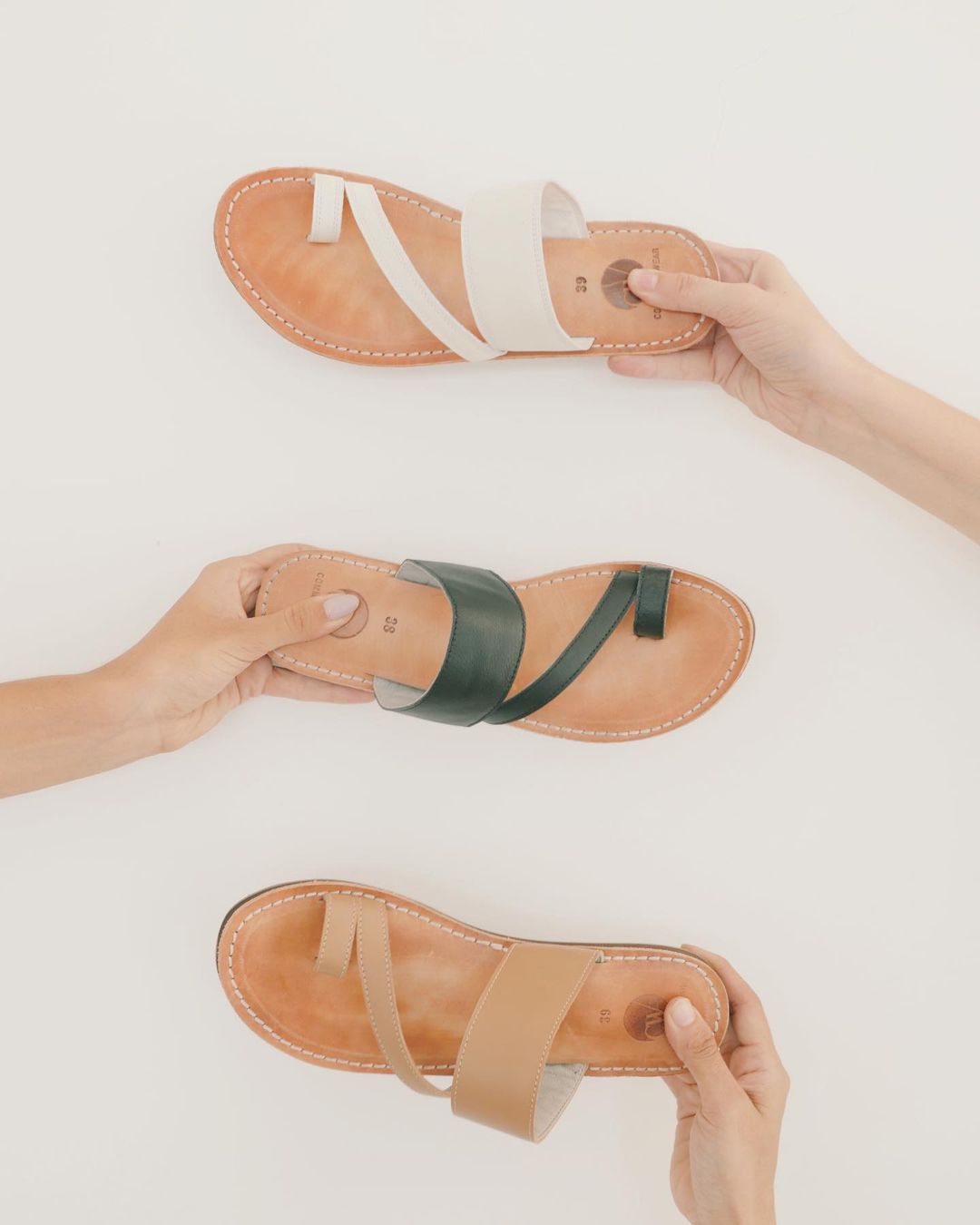 Source
Commune Wear prioritises comfort and style, so rest assured you'll be able to find a pair of shoes for any occasion. They have sandals when you head outside for a romantic date and also loafers when you need to get a lil' more serious during professional settings.
Source
Other than shoes, Commune Wear also has other items like bags and accessories which work as practical gifts if you have anyone who's starting a new job or school term.
Check out Commune Wear's store here. 
Other promotional deals at FRANK Maker's Market
Apart from the above-mentioned brands, there are many other shops waiting to be explored at FRANK Maker's Market. 
From left: Celescryst, Knoette
Source, source
For an unconventional yet stylish fashion piece, you can bring home a handmade corset top from Celescryst. Alternatively, if you have forgetful friends who tend to misplace their items, these adorable macramé covers for TraceTogether tokens from Knoette are perfect as gifts too. 
While you shop on FRANK Maker's Market, don't forget to take advantage of the promotional offers and deals that will let you heave a sigh of relief while keeping your bank account in check.  
Subject to availability, new applicants of FRANK Debit or Credit cards before 12 December 2021 will receive an additional $5 off all purchases from the online market. 
If you already are an owner of a FRANK Debit or Credit Card, there is also a special promotion just for you. With their Spend and Get promotion this December 2021, you can receive up to $80 cashback when you accumulate spending of at least $2,000 with a FRANK Credit Card, and receive $40 cashback with a minimum accumulated spend of $1,200 with a FRANK Debit Card this December.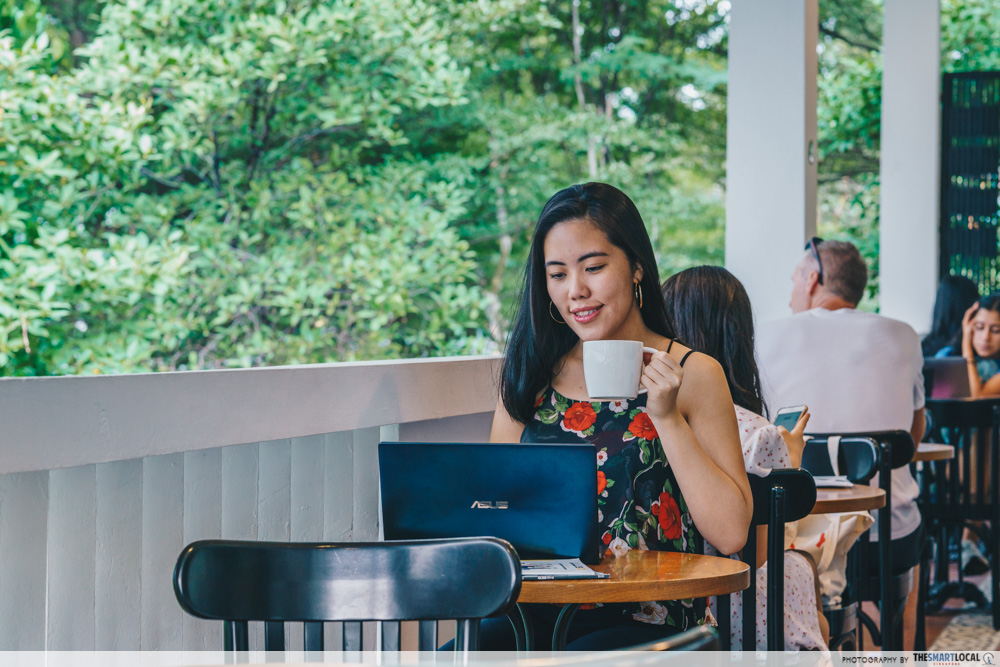 That's not the end as every day during the FRANK Maker's Market, you also stand a chance to win a promo code of up to $50 when you participate in "Spin the Wheel" and "Word Search" games on the site. Released on a daily basis, the promo codes can be used to offset your purchases on the Market when you check out with a FRANK or OCBC card. 
Image courtesy of OCBC
Plus, for those who are keen on attending the daily workshops, you will also receive a 30% discount when you pay for the workshops using either a FRANK or OCBC card. For the full list of workshops available, check out their website. 
FRANK Maker's Market Offers A Range Of Unique Gifts For This Year's Christmas Gifting 
If you're only starting Christmas shopping now, it's never too late to visit FRANK Maker's Market to explore the range of gift options available. Not only will you enjoy the promotional discounts and cashback, but you will also be able to find some truly unconventional gifts to brighten up the festive mood of your secret Santee. 
For more information, you can visit FRANK's official website and follow them on Instagram and Facebook. 
Cover: Source, source, source
This post is brought to you by FRANK by OCBC.