Hall Life In Singapore Universities
The intake for Singapore universities is now open. If you're planning to further your studies, then perhaps residing in a campus hall and university hall life might be a few of your concerns. 
Well, we've done the legwork for you and interviewed some fresh grads and undergrads to uncover the low-down on university hall life. Here's what they have to say!
Maintaining residency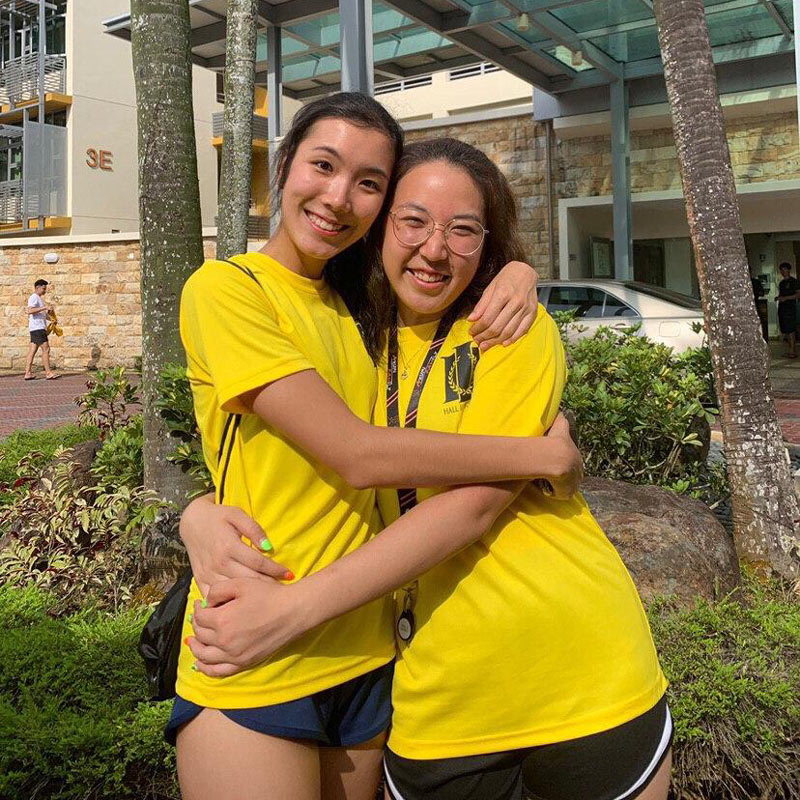 Jiahui and her roommate Naomi
Q: What is the level of commitment required to stay in a campus hall?
"It really depends on the hall you choose to reside in. To maintain your spot, you have to be strategic. Make sure you pick up larger leadership responsibilities. It's better to have one major leadership role than to participate in many small and miscellaneous activities."
Kezia, NTU Hall 12 and Tanjong Hall
"Residential colleges (RCs) in NUS UTown don't require residents to participate in activities to sustain your residency. There is a guaranteed spot of 2 years for all freshmen applicants. Only if you wish to continue staying in your third and/or final year, then you'll probably need to commit to a certain number of projects."
Leah, NUS Tembusu College
"The commitment level for residing in NUS halls is steep. If you're not actively contributing or participating, you risk being labelled a "phantom", and I think that's one way they kinda 'shame' you into staying committed. Getting onto the Master's List is one way of maintaining your place in the hall. The Master's List scheme is offered to students who've contributed actively on campus, in or out of hall; and [it] varies from hall to hall. My hall only opens this to 2 students per year, and I was one of the lucky 2 as I played frisbee actively for both my school and an external club. It's also important to network and establish a positive relationship with your hallmates. That will definitely benefit you when applying for longer residency."
Elizabeth, NUS Temasek Hall
"NTU halls run by a point system, which is accumulated through participating in hall activities. As long as you pay for residency, you're entitled to a spot in hall, but not necessarily one of your choices. If you wish to reside in the more popular halls, or continue residing in the same hall, you'll need to hit a certain quota of points, [or] else you'll just keep getting shifted from hall to hall every semester."
Jamie, NTU Hall 15
Also read:
12 University Students On Admission Interviews, Uni Life And Non-Existent Group Mates In Singapore Universities
Staying safe in hall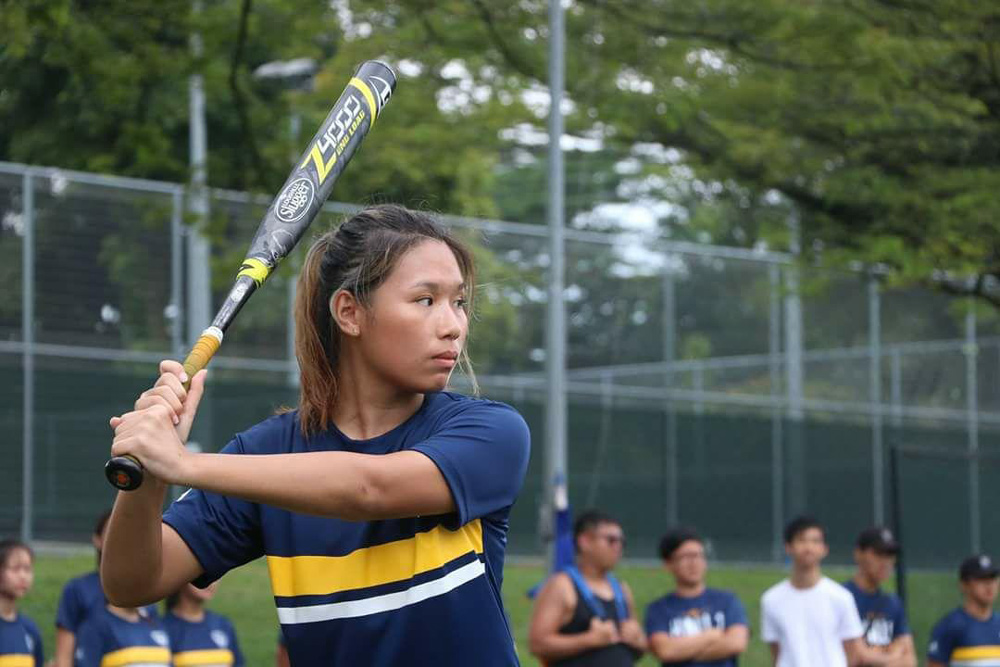 Liqing representing her hall for an inter-hall softball match
Q: Is there a need to be worried about hall security? What are some things you do/did to stay safe in hall?
"I stayed in the oldest hall, which had, like, mad kampong vibes, so security was rather lenient. But that was until the management noticed a surge in cases of [trespassing] and stolen lingerie in the neighbouring halls. So, I can say there isn't much of a need to fear for your safety now."
Liqing, NTU Hall 1
"I don't think so, because hall security guards in NTU are always on patrol. I just lock the door before I sleep. But a while ago, there was a peeping Tom in my hall that targeted guys. He followed my male friends into the toilet, mounted his selfie stick above their shower cubicle and started filming them. Thankfully, he was caught and punished by the school. But this is evidence that men can also be victims of such acts."
Li Ying, NTU Hall 16
"Not really, because the toilets are locked and some halls even have locked gates between staircases. Just be sure to lock your door when you leave and return, and dry your panties indoors to avoid the panty thieves. Yes, they exist."
Samantha, NTU Hall 12
Memorable hall experiences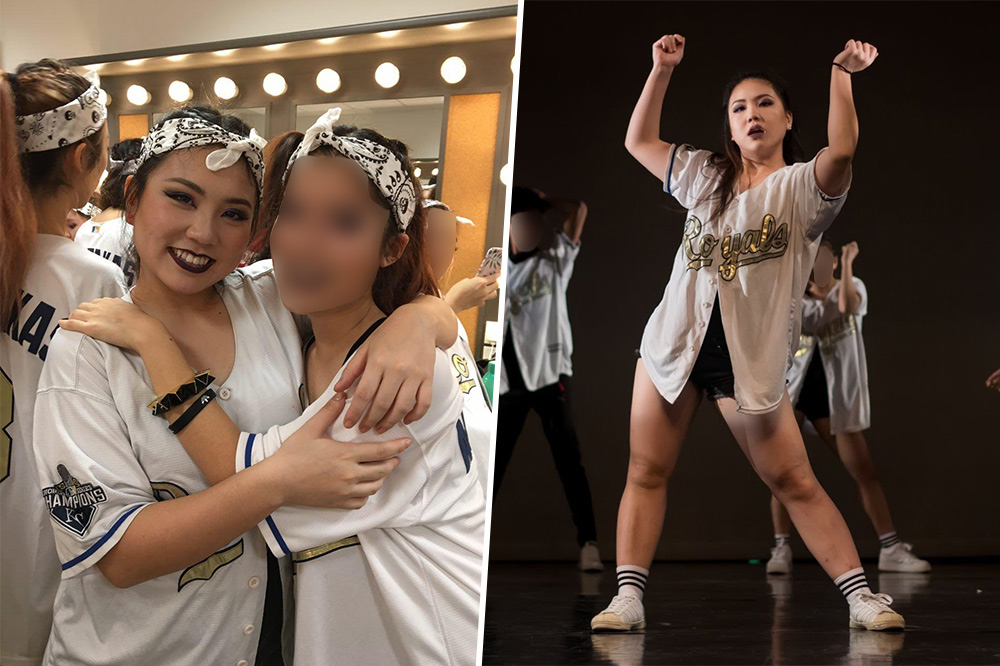 Clarisse at her first hall dance performance
Q: What are some of the most memorable experiences in your university hall life?
"Returning to my room feeling tired AF to find thoughtful notes and snacks gifted by my roomie, and staying up to have HTHTs with her."
Elizabeth, NUS Temasek Hall
"Joining my hall dance team and preparing for my first-ever performance—Dance Uncensored—in March 2018. Dance was new to me, so it was tough starting from scratch. But going through that process and sharing the stage with my hallmates made the journey worth it and exceptionally memorable. University is the perfect time to try new things—things out of your comfort zone."
Clarisse, NUS King Edward VII Hall
"I was recommended by my senior to join a hall that has won the overall sports championships for the past 11 years. Being an athlete myself, I really appreciated the tremendous amount of support I got from my hall's committee members during the inter-hall games season. My friends and I would also make the special effort to return to school over the holidays just so we could support one another during our matches."
Jiahui, NTU Hall 3
"For a senior's birthday, we decided to pull a prank on him by bringing all his furniture down to the field from his room on the fourth floor. There was another incident where I got a bit drunk at a hall bash and started drunk-singing 'We Are The Champions' by Queen in the shower when I returned to the hall. NGL that was embarrassing AF."
Samantha, NUS Eusoff Hall
"Leading the DnD canvassing fundraiser event for my hall was definitely one of the highlights of my hall life. It wasn't a big event but we got to sell bubble tea. Like, we made it ourselves. From scratch. As an avid fan of bubble tea, that was MAJOR."
Jacinth, NTU Tamarind Hall
The Hall Life To Expect In Singapore Universities
It's pretty evident that university hall life can add loads of fun to your school days but only if the environment is safe and secure. Despite the increase in measures taken to heighten the level of security in campus halls, it is still important that you stay alert and do your fair share to stay safe. 
But above all, just enjoy your time in hall, if you do choose to apply. Try new things and push your boundaries. It might just be a great way to ease you into university life and independence!
Write in to hello@zula.sg if you have an interesting story to share!
Also read:
Singapore University Hall Guide: Things You Should Know About Moving In