Kimberly Hoong Is An Urban Farmer In Singapore
When Kimberly Hoong graduated with a degree in Environmental Studies in 2018, she decided she wanted to be a farmer.
The Yale-NUS graduate warmed up to the idea after spending six months in the Indian Himalayas in 2016. There, she studied the culture, people and the relationship they had with the mountains as part of her university's exchange programme.
When she returned, she noted how living in Singapore was extremely stressful as compared to life in the mountains. It made her wonder how she could pursue a more environmentally sustainable, relaxed way of living.
So, the then 24-year-old turned down positions in MNCs for a full-time position with Edible Garden City, an urban farming social enterprise.
What does being an urban farmer mean?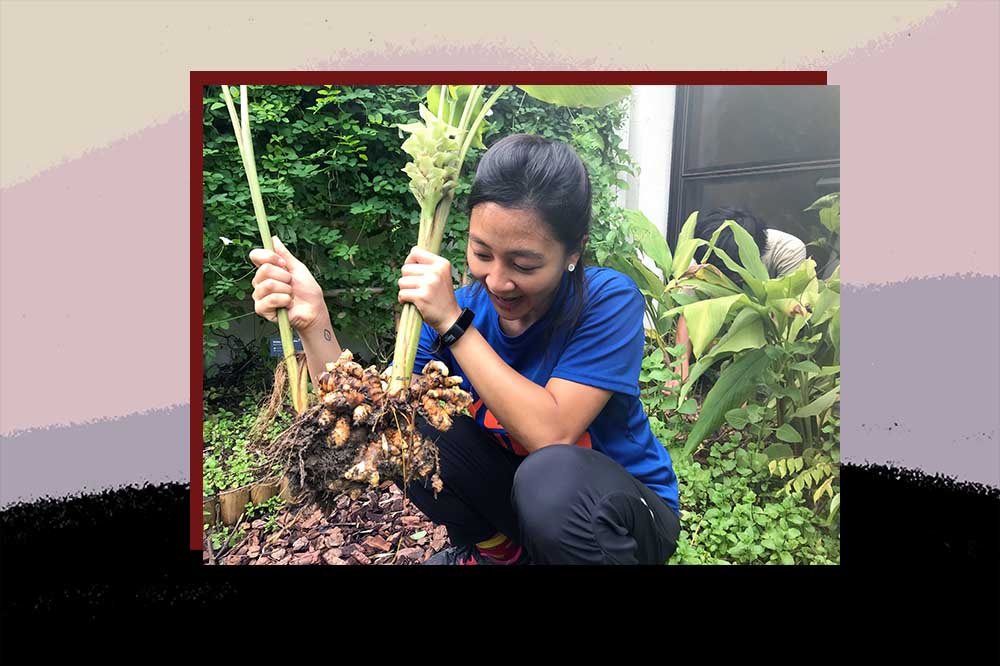 Edible Garden City supplies produce to F&B outlets, builds and maintains food gardens across the city, and conducts farming workshops.
Aside from harvesting and growing food, an average workday has Kimberly meeting with clients and chefs to better understand their needs. She then maintains, landscapes and designs urban gardens to their specifications.
Occasionally, she conducts workshops on gardening and farming to advance the farm-to-table and grow-your-own-food movements.
What drives Kimberly's passion is her desire for a more sustainable Singapore.
"I feel very strongly about climate change. I feel very strongly about saving the environment. I feel that I should try to live as much as possible in a way that promotes sustainable living and development."
As an urban farmer, "I get to be out there. I get to touch the soil, I get to be in the sun, I get to see green every day. I get to just pluck mint from the ground and eat it."
Dealing with going against the Singaporean dream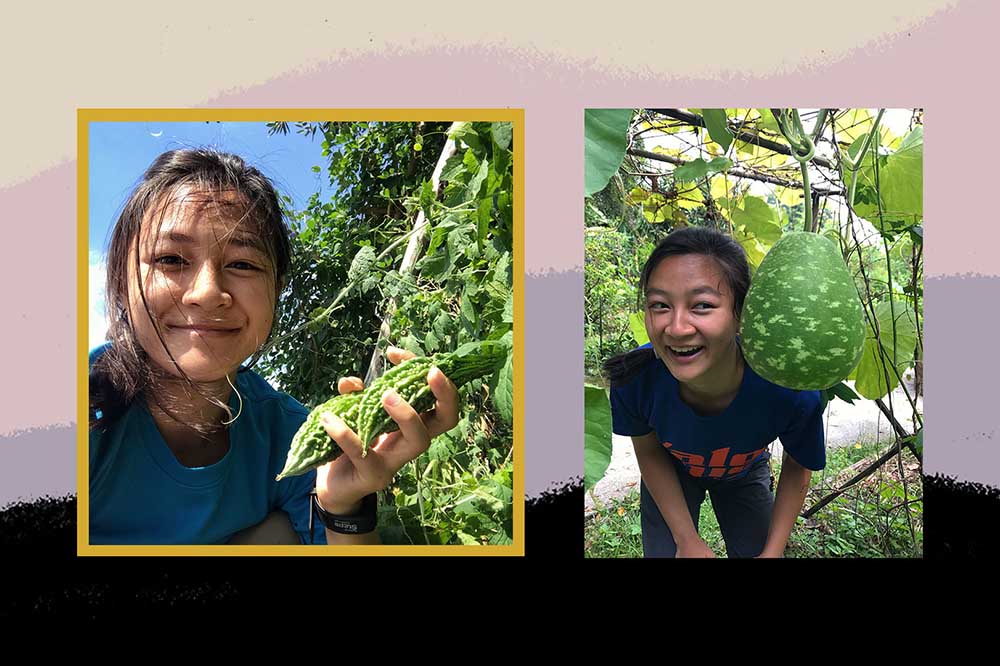 "An aspect I also really like about my job is that I don't need to think about what to wear for work," Kimberly says with a laugh.
While she's happy to swap form-fitting pencil skirts and an air-conditioned office for dry-fit T-shirts and muddy shovels, her atypical job brings about a unique set of pressures.
Like most Singaporean millennials, she felt the expectation to secure a high-paying job with an established company upon graduation. Her parents, who come from business and finance backgrounds, expected nothing less.
When Kimberly announced her name card read "Urban Farmer", they didn't react too well. They thought she'd taken a job with Edible Garden City because she wanted to bum around.
"There was once when my mum and dad were washing the dishes in the kitchen, I overheard them saying, 'Kim has life too good, that's why she doesn't understand how difficult it is to make money.'"
They've since made up and agreed to disagree, but Kimberly is still reminded she's "different" whenever she meets friends for dinner and drinks.
"We usually meet in the CBD, and they're always polished and dressed up from their office jobs. And there I am wearing my sports bra, cargo pants and sneakers, sometimes with dirt on my face."
"Amongst my peers, sometimes I feel very alone. Because they're all at that stage of life where they're talking about earning money to get their BTO, buy a car, or start a family. For me, I'd have to work a few months before I can earn what they get in a month."
But she acknowledges her friends are supportive and take an interest in her job by constantly asking her for stories about the daily happenings of farm life.
Money is not everything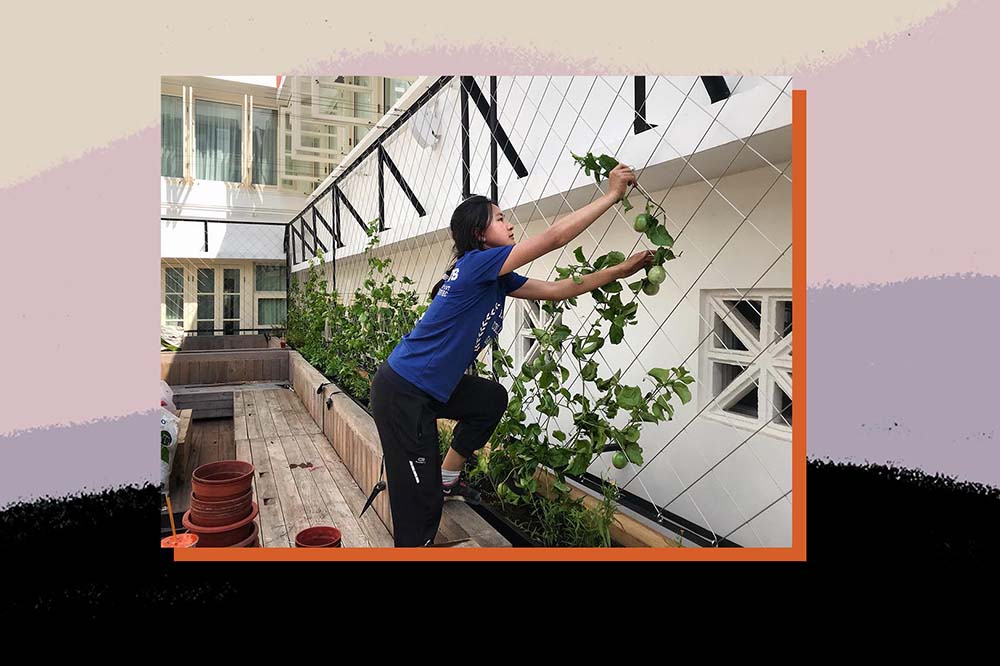 Compared to a corporate job in the finance sector, it's no secret farming doesn't pay as well.
Kimberly is aware her ability to choose urban farming as a career stems from a position of privilege; she doesn't have to worry about her family's financial health. And to some extent, not having known lack has shaped the way she thinks about jobs and money.
Still, Kimberly believes that choosing to live life at a slower pace is something Singaporeans can consider.
"I feel like the capitalist system we're living in right now is very toxic. Not just to the environment, but also to our society and mental health."
"In Singapore, everyone works hard; everyone is rushing somewhere. You can't take things slow, because others will get annoyed at you. The way we interact and behave contributes to our stress levels."
Choosing To Be An Urban Farmer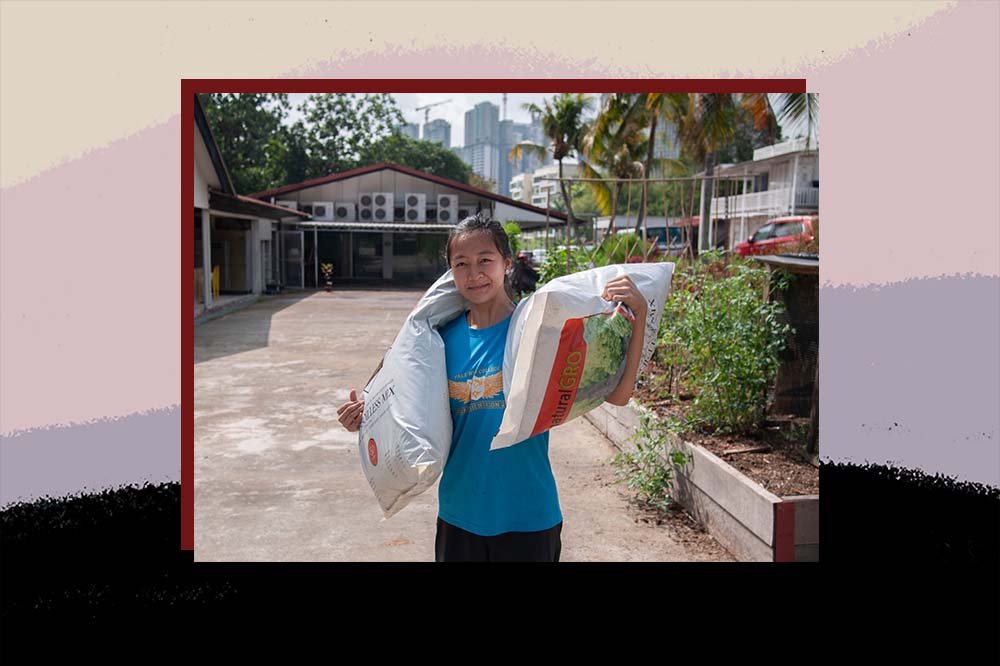 Going against the flow and having to constantly justify why she's rejected the rat race can be emotionally exhausting, but Kimberly doesn't regret her choice. To her, it's simply a matter of priorities.
"Money is important, I agree with my parents on that. But money is not the be-all and end-all of things… We don't need to accumulate hundreds of thousands, or millions in order to live a good life."
"Buying a house, talking about BTOs, having a car… There's nothing wrong with that. But people often forget it's not the only way of living life."
Watch the full video here:
All images are courtesy of Kimberly Hoong.
This post was first published on 11 April 2019 and last updated on 7 October 2023.
Also read:
This Singaporean Marine Biologist Went From Doing Admin Work To Swimming with Sharks