Wrist Sanitiser 
Usually, you'd find essentials like a handphone, a packet of tissues and a wallet in a bag. But now that we are living in a pandemic, a hand sanitiser is the latest mandatory addition to have. Instead of reaching into your bag non-stop, one Japanese brand, Avectro Inc, came up with Wrist Mist ‒ a spray device strapped to your wrist like a watch for convenient disinfection. 
Read on to find out more about this interesting device that allows you to shoot out sanitiser mist so you can even pretend to be Spiderman. 
The design 
The Wrist Mist has a simple design that features a transparent tank and colourful wrist strap in blue, black, yellow or pink. Having it on your wrist also doubles it as a fashionable accessory.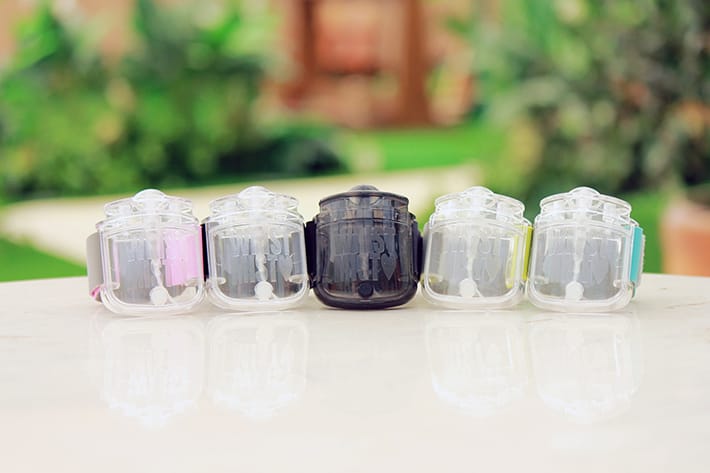 On each tank, you'll find the name of the product along with a heart emoticon.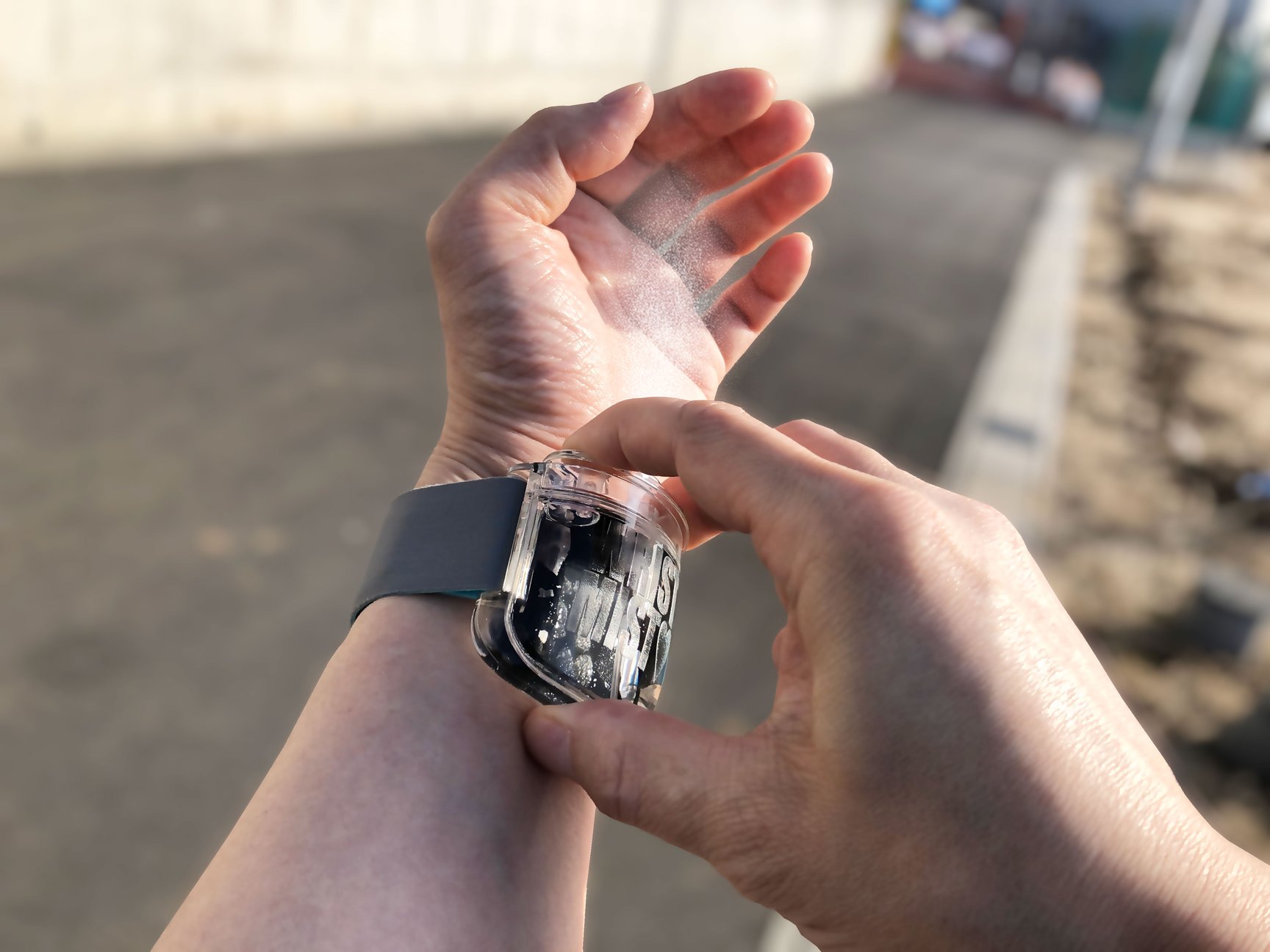 As Wrist Mist is capable of holding 25ml of alcohol sanitiser, which is equivalent to 400 sprays, you can be sure that it will last for a long time before the next refill. 
To shoot, push the top part of the device with your fingers and the alcohol sanitiser will be released ‒ similar to how Spiderman releases his sticky spider webs.  

You can be sure that your hand will receive the sanitiser properly as it is designed in a way that the nozzle is not blocked by your wrist.

Since the nozzle has an arch-shaped convex, you can also tell where to put your fingers without looking ‒ a perfect solution for places with faint lighting. 
In addition to the innovative design, the creators also ensured its lightweight feature so as not to weigh down any activity.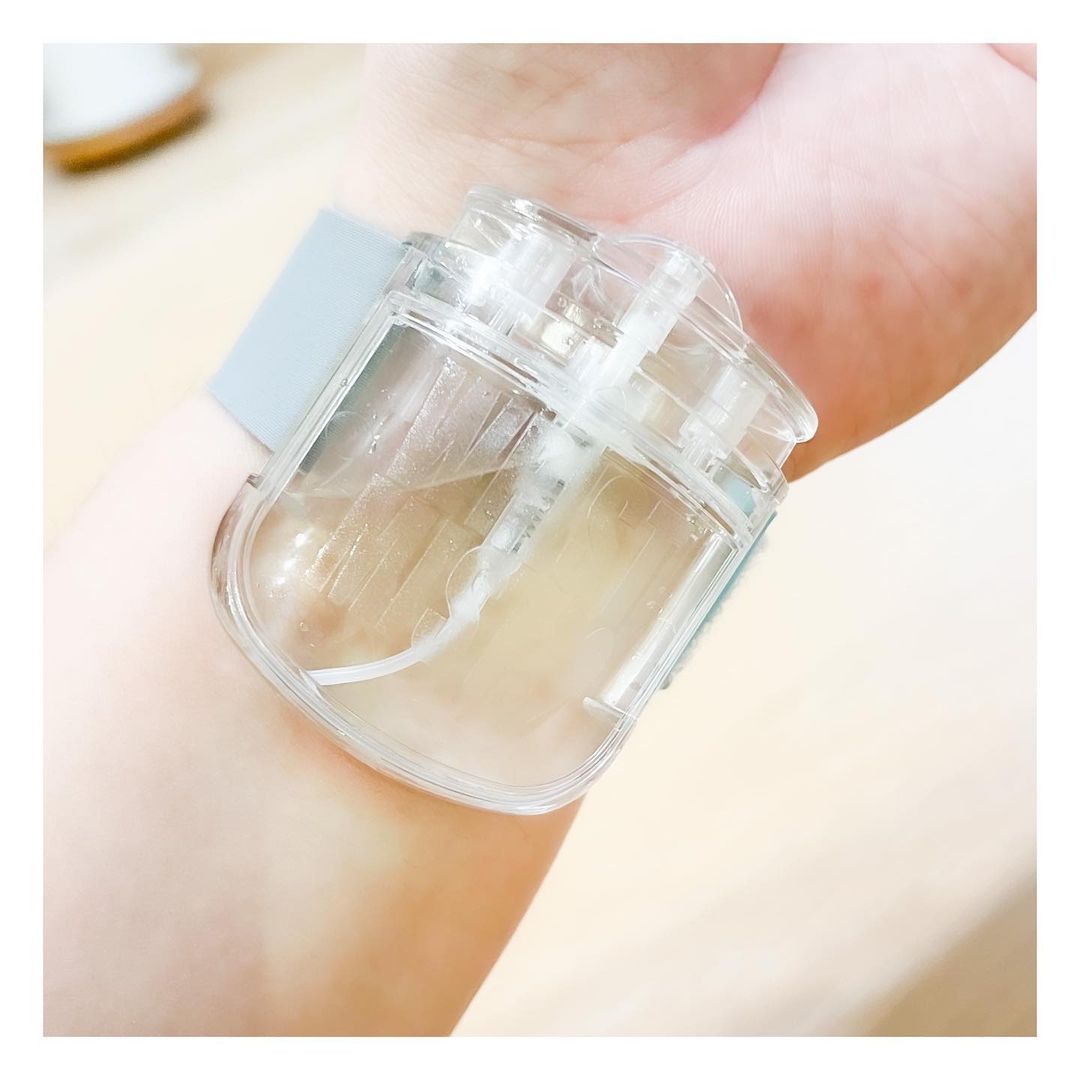 Source
It's made of polycarbonate material and weighs only 20g ‒ similar to the weight of 2 mushrooms! 
The function
Wrist Mist can be used in many everyday scenarios, such as for opening a door. 
Before making any contact with the surface of the door handle, you can use the Wrist Mist to shoot some sanitiser on it before you actually touch it. Not only is it convenient, but it also gives you peace of mind.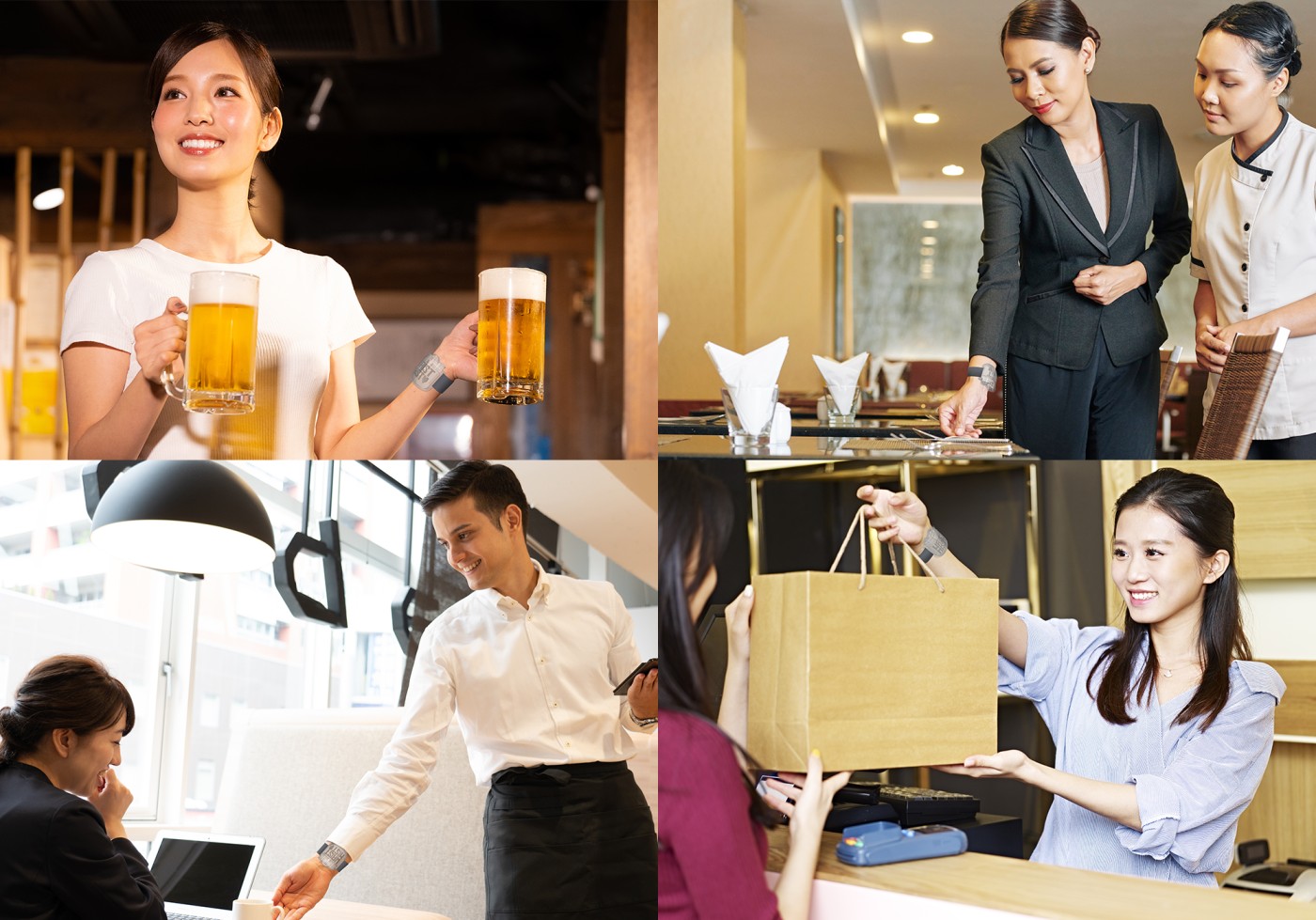 On top of that, it is also especially useful for workers in the service industry, since frequent sanitising is mandatory.
Clean Your Hands More Easily With This Wrist Sanitiser 
This wrist sanitiser allows you to keep your hands clean conveniently with just a squeeze of the device, and is priced at ¥3,200 (~S$39.10) while the straps are also sold separately at ¥500 (~S$6.10). Unfortunately, they are only available for those residing in Japan for now. 
For those who are interested in having one of them on your wrist, you might want to look out for freight forwarding services that ship to Singapore. We're pretty sure that with Covid-19 not going anywhere any time soon, these devices will make their way to Singapore in due time too. More information about Wrist Mist can be found on their official website and Instagram. 
All images courtesy of Wrist Mist. 
Also read: 
Lifebuoy Has Disney-Themed Hand Sanitisers So You Can Stay Safe With Your Nostalgic Childhood Characters