Pamper Yourself When Faced With Workplace Politics
Even if you haven't seen Yanxi Palace, you probably can still relate to the type of bitchery lower ranks face against the unchecked power of their employers.
Hierarchy, ambitious people and love can be a tough game to play. But like main character Wei Ying Luo, there is no reason not to reach for the throne even if you are just a maid.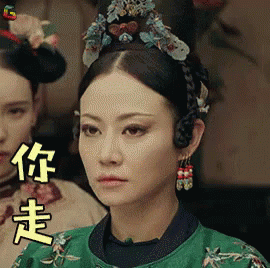 Earrings
The easiest way to channel imperial consort is to indulge in some statement earrings which are also on trend in 2018. We recommend some origami designs, oriental drop earrings and if you prefer a subtler take, pearl earrings.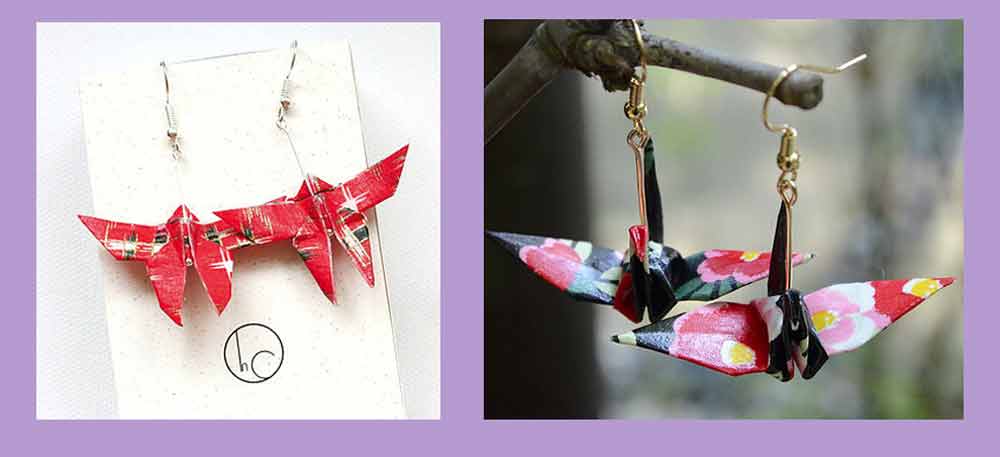 Left to right:
Butterfly origami earrings: InnerCircle S$22.90
Crane origami earrings: InnerCircle S$22.90

Left to right:
Jade coloured earrings: Ali Express S$7.63
Porcelain earrings with red agate: Etsy S$75.53
Jade coloured earrings: Ali Express S$4.33

Left to right:
Delia pearl earrings with Swarovski crystals: Zalora S$27.95
Vintage pearl clip-ons: Zara S$29.90
Freshwater pearl and Swarovski crystal earrings: Etsy S$21.37
Also read:
11 Real Yanxi Palace Facts For Obsessed Fans Who Need To Know Everything About The 70-Episode TV Series
Hairpieces
You probably opt for a simple ponytail on a normal day. But you can easily glam it up with these hairpieces for a Saturday night date with your Emperor.

Left to right:
Embellished hair slide: ASOS S$25.19
Vintage kingfisher feather hairpin: Etsy S$391.79
Chinese hair stick: Etsy S$19.49
Rings
The pointed finger guards from the Qing dynasty honestly look fabulous, but they are impractical for daily handphone typing. We recommend these statement rings for a dramatic effect.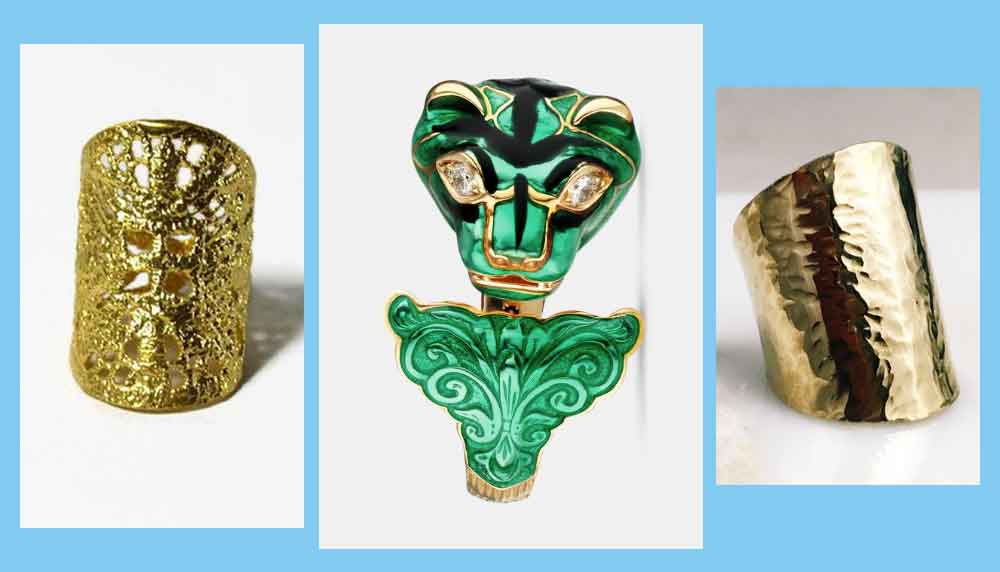 Left to right:
Gold plated brass lace ring: Etsy S$49.82
Le Marché des Merveilles ring: Gucci
Brass statement ring: Etsy S$48.68
Makeup
Inevitably, tears will be shed. These cry proof options will keep you looking pretty when you stir others with your tears, you drama queen!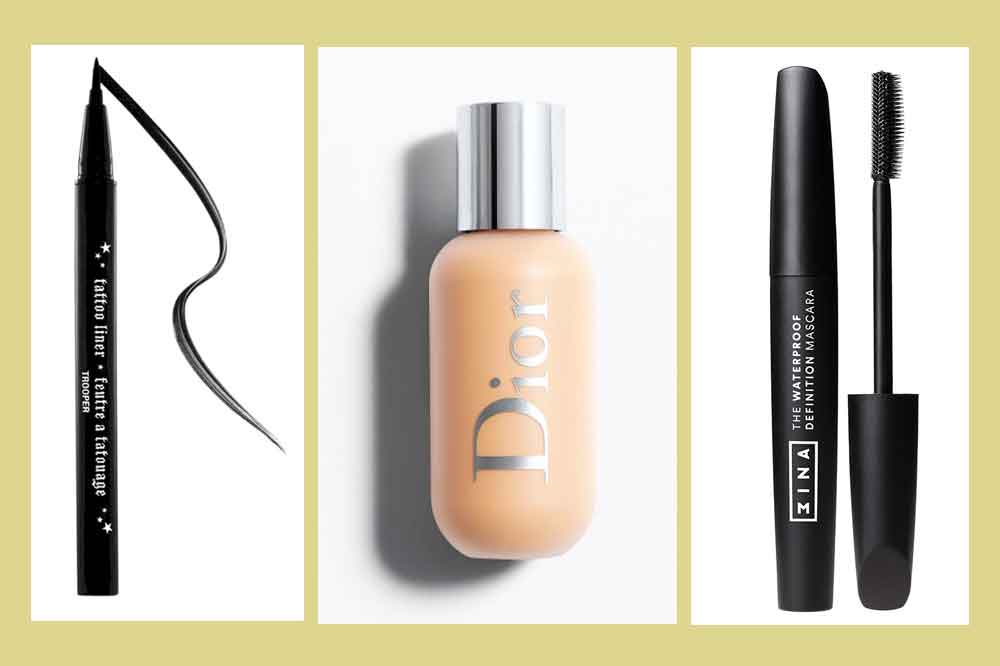 Left to right:
Kat Von D Tattoo Liner: Sephora S$32
Dior Backstage Face and Body Foundation: Sephora S$65
3INA Waterproof Definition Mascara: 3INA S$23
Nails
If you just received a not-so-awesome work appraisal, the best way to heal your confidence is to treat yourself to a manicure and some gorgeous nail artistry.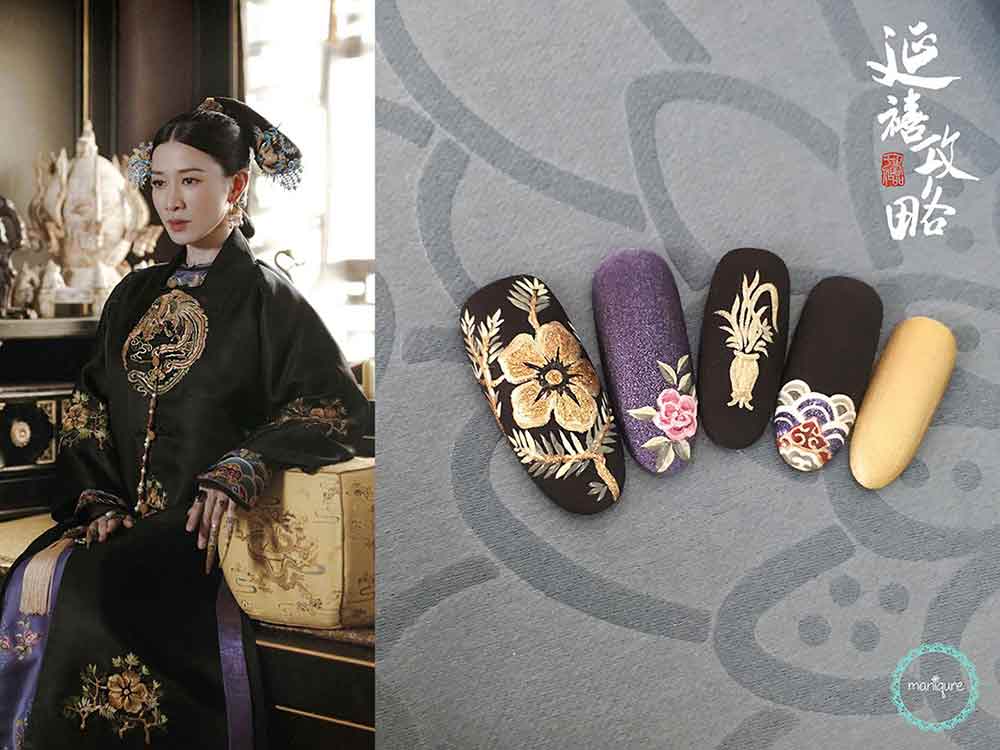 We are loving these exquisite creations by a Malaysian nail salon. My favourite is Empress Ulanara's concept: black and gold immediately makes you a force to be reckoned with. Throw in a dash of purple or jewel tone for the Qing dynasty lacquered wood decoratif look.
But if you can't make it to Sabah, check out Nail Artelier at Haji Lane.
Clothes
While the costumes are too elaborate to wear down the street, here are some suggestions to turn Orchard Road into a forbidden palace catwalk.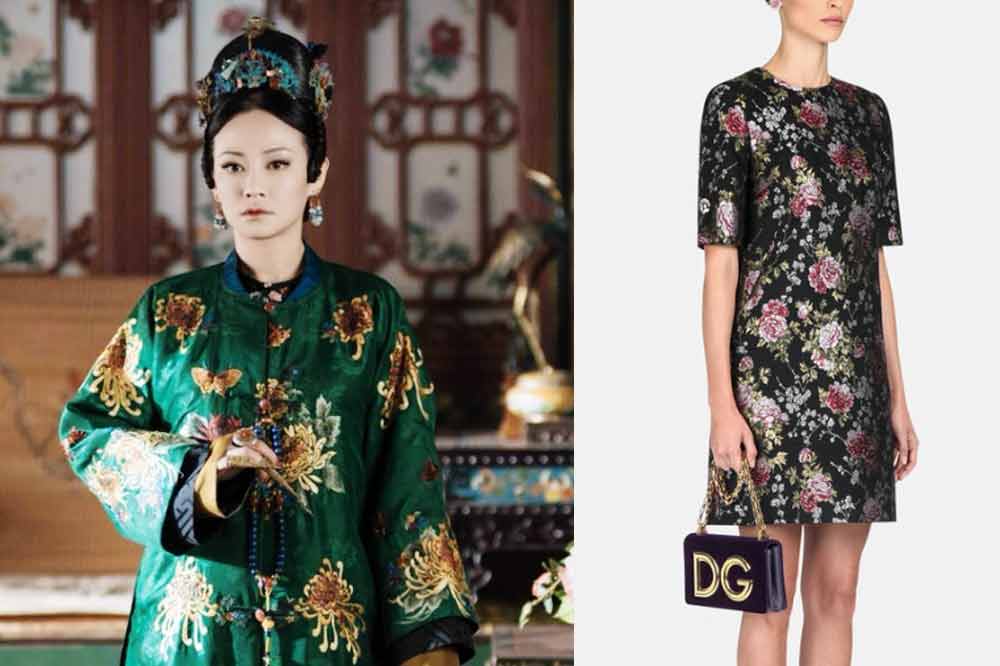 If you have an eye for detail, it might be worth splurging on a dress fit for royalty.
Brocade dress: Dolce & Gabbana S$2,900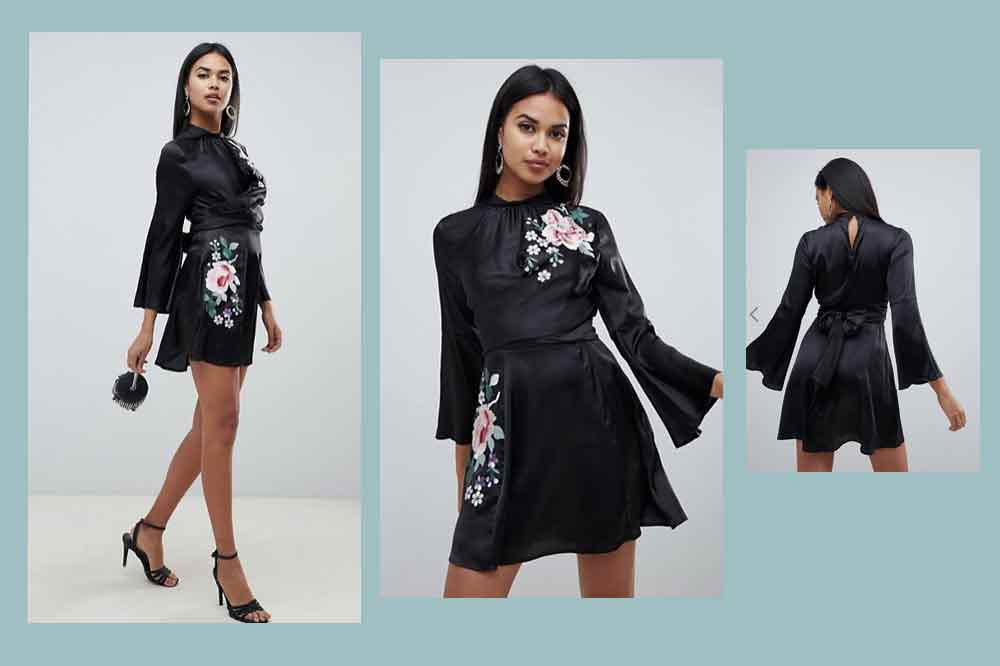 This ASOS wrap dress (S$89.96) is perfect for a night out or if you want to be a tease at work.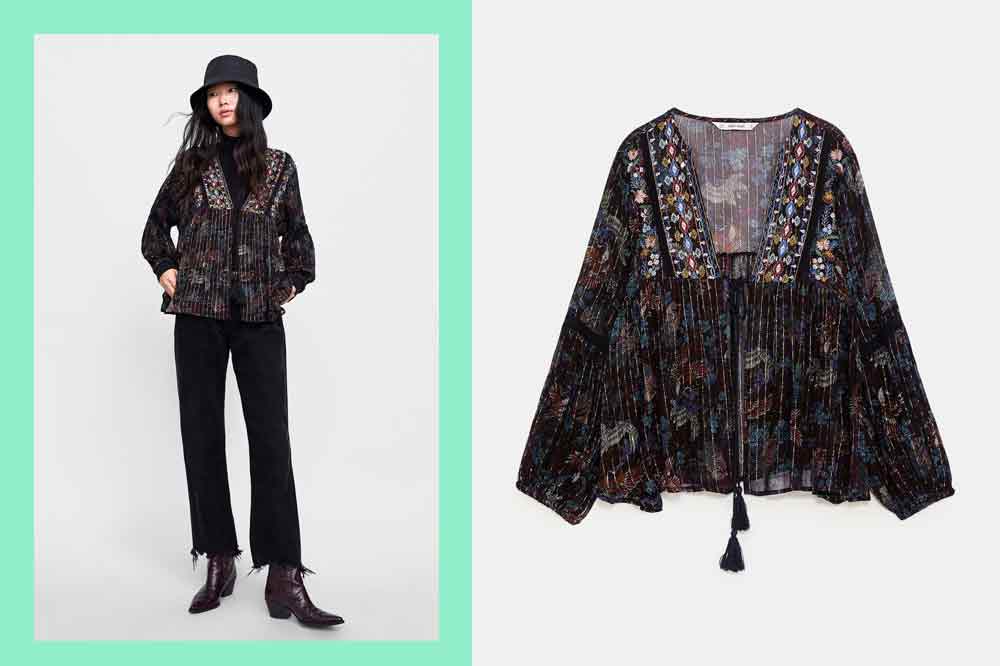 This Zara shirt (S$99.90) is easy to pair with a short dress or jumpsuit to add that regal touch to any outfit. Your hipster BF will even look great in it paired with a fedora and skinny jeans.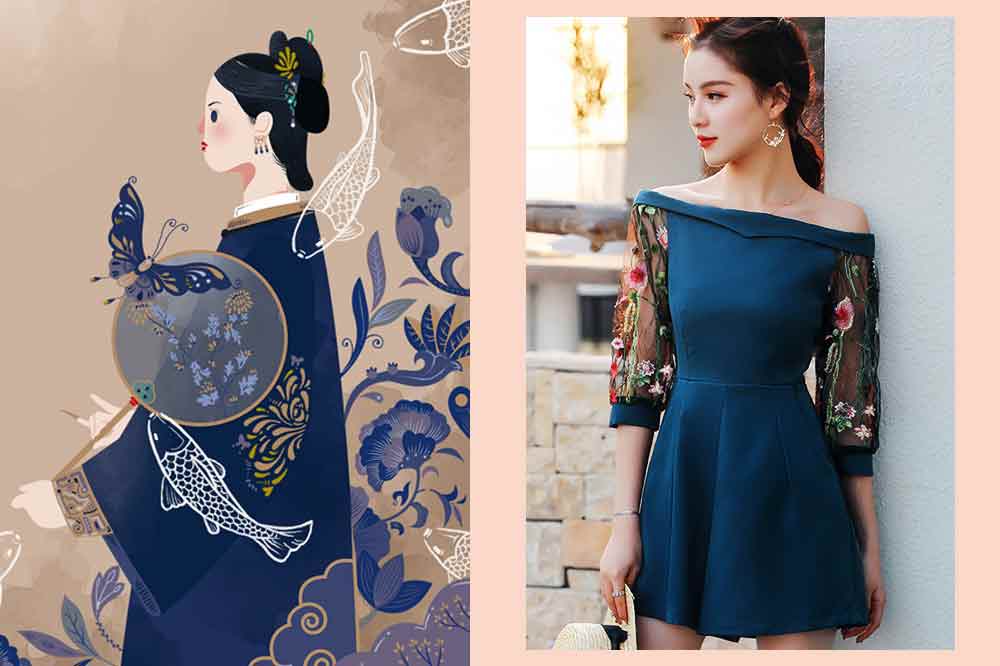 This playful illustration by Jaye Kang shows how to combine a neutral colour like navy with brighter embroidered flower patterns for a great contrast.
Dress: EZbuy S$16.66
Bags
If you still want Yanxi Palace vibes while wearing a simple solid dress, these unique bags will help you get your fangirl on. The hand-painted and embroidered textures are simply luxurious.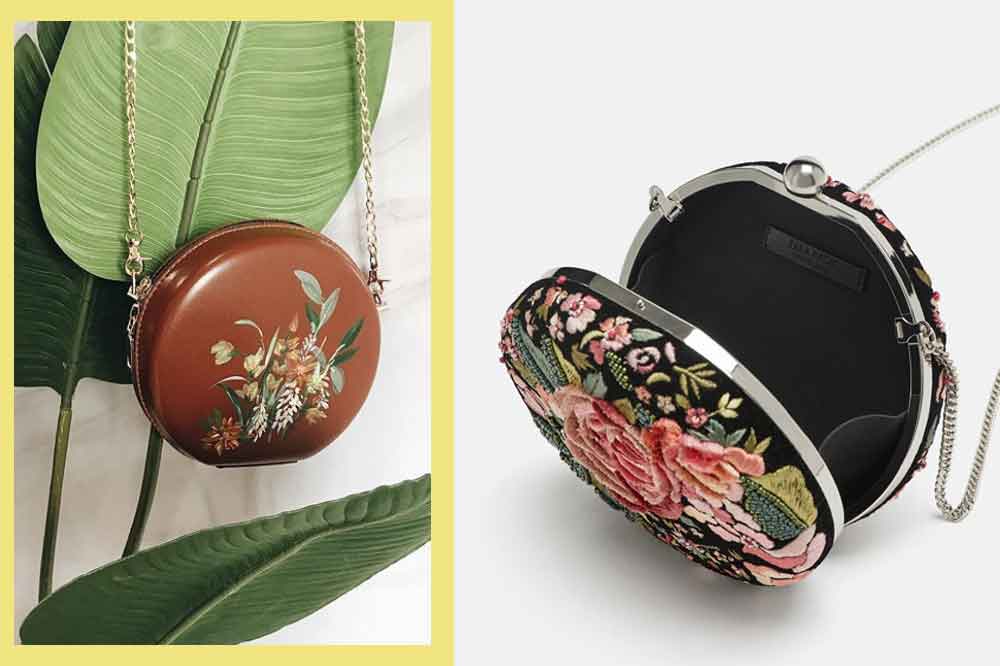 Left to right:
Hand-painted leather bag: Naradsign.com S$30
Round floral evening bag: Zara S$89.90
Hobbies
Due to the number of women in the Emperor's harem, sometimes it takes a while before the Emperor replies your messages. Pass time without losing your mind by indulging in these soul nourishing hobbies.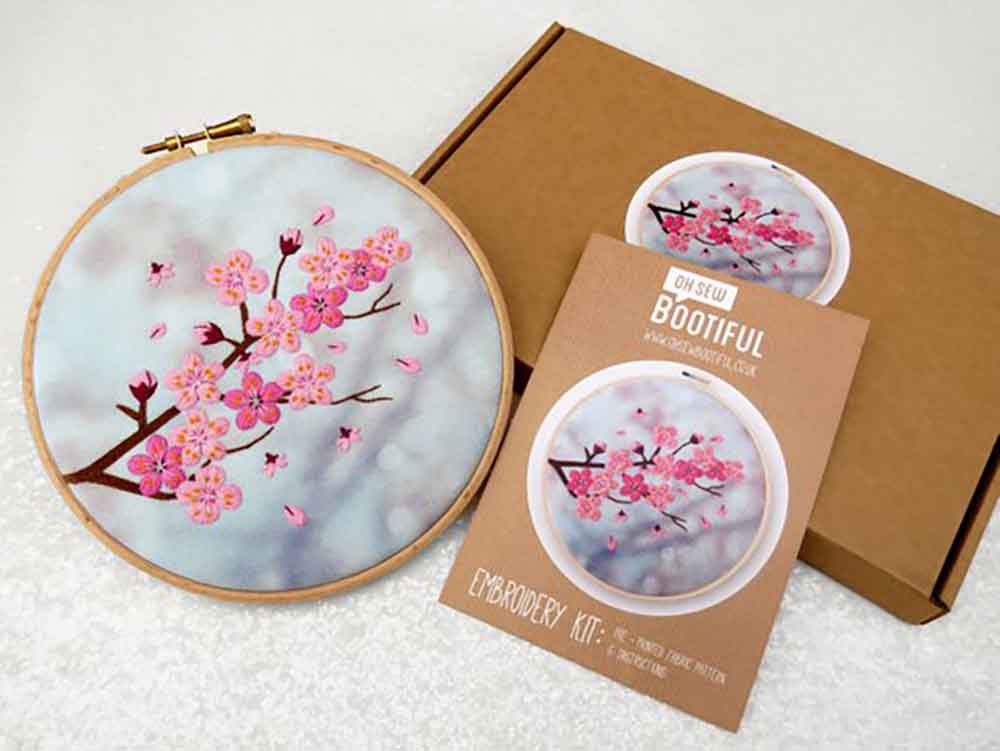 The pink cherry blossom design will make it feel like Spring whatever the weather is.
Embroidery kit: Etsy S$34.47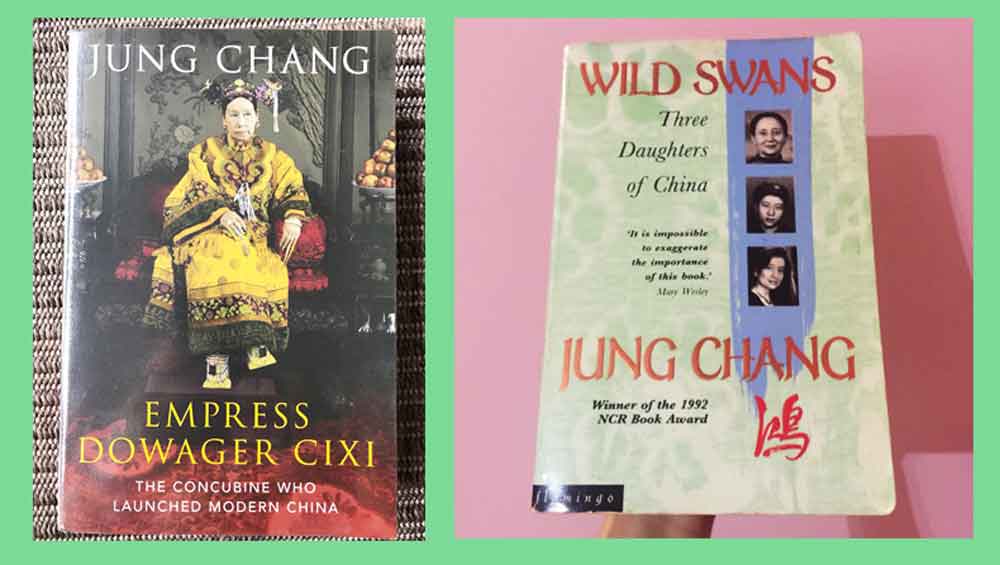 Beauty abounds in the palace, so one can't just be a pretty face. Learn about the true lives of Qing dynasty women with these Jung Chang books. It will be a great post-royal-heir-making discussion topic while you cuddle.
Left to right:
Empress Dowager Cixi by Jung Chang: Carousell S$12
Wild Swans by Jung Chang: Carousell S$4
Yanxi Palace Fashion, Beauty And Style Guide 2018
We hope you found our recommendations useful to live it up like an Empress in modern day Singapore.
Calling your man "huangshang" in the bedroom is also a great way of making your HDB feel like the Eternal Spring Palace.
Also read:
Maybelline's Mahjong Makeup Collection Will Make You Huat This CNY