7-Eleven Disney Collection
For many Singaporeans, 7-Eleven is the one-stop convenience store to satisfy late-night cravings, pay bills, and even schedule a courier. On top of these services, it also offers the opportunity to shop for exclusive merchandise, such as the recent collaboration they had with Moomin. 
This time around, they are releasing Disney shopping bags and zipper pouches for fans to express their love for iconic characters. 
Shopping bag sets
There's no better feeling than knowing you can look stylish while also being environmentally conscious. Enter the Disney shopping bag sets, which consist of a tote bag, a character head-shaped pouch, and a cardholder.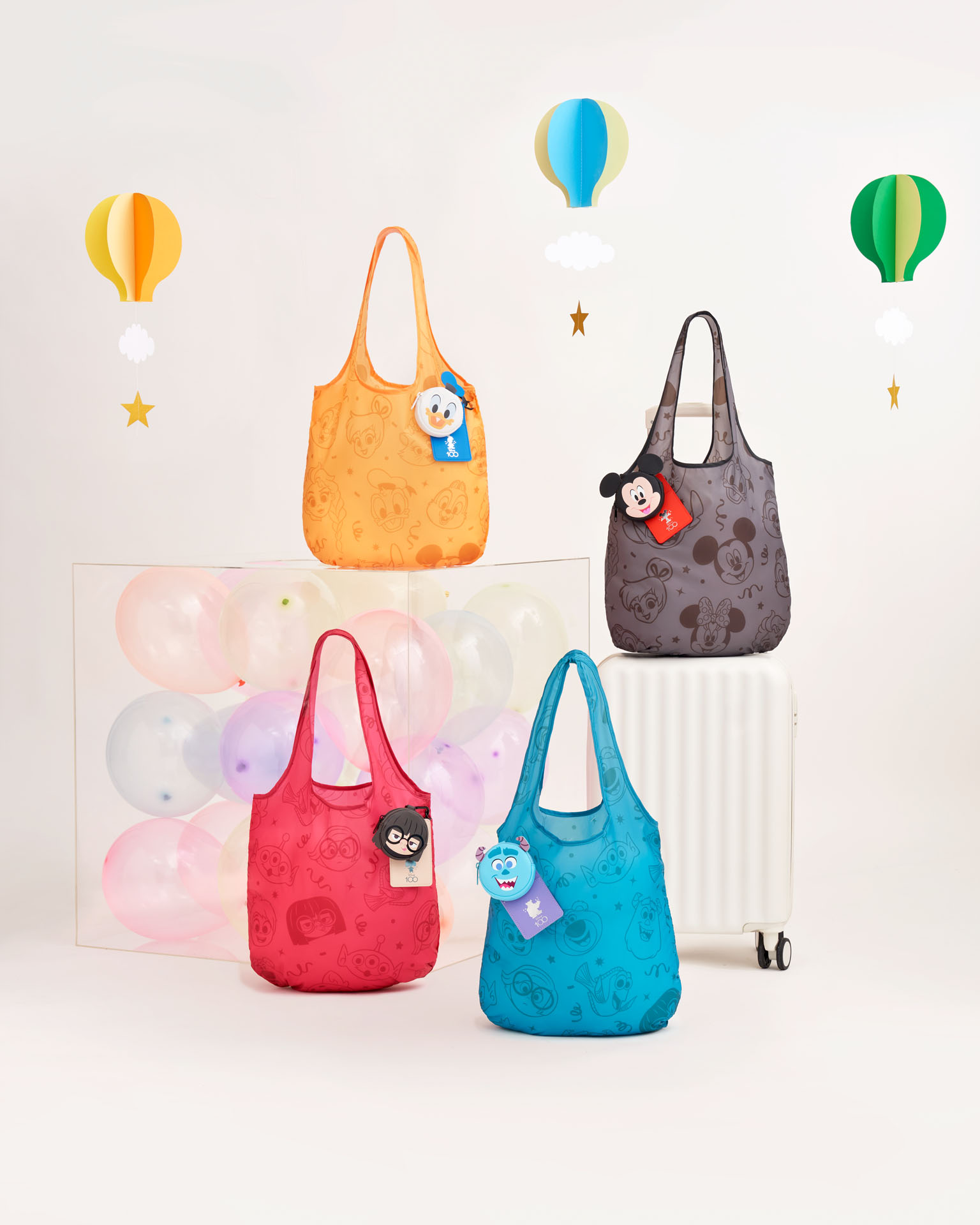 Available in four designs, the shopping bag sets allow you to pay tribute to your favourite Disney character. 
If your inner girl boss is speaking to you, consider getting The Incredible's Edna Mode shopping bag set, featuring a tote bag in red and a cardholder in beige. For a classic that never goes wrong, go for the Mickey Mouse shopping bag set, which showcases motifs of the beloved character on the black tote bag, and includes a cardholder in its iconic red. 
Kickstart your daily activities with confidence by having the Donald Duck shopping bag set, which comes with a tote bag in vibrant yellow and an orange cardholder. Alternatively, if you prefer cool tones, make the Monsters, Inc's Sulley shopping bag set your choice ‒ the blue tote bag and purple cardholder will complement any outfit.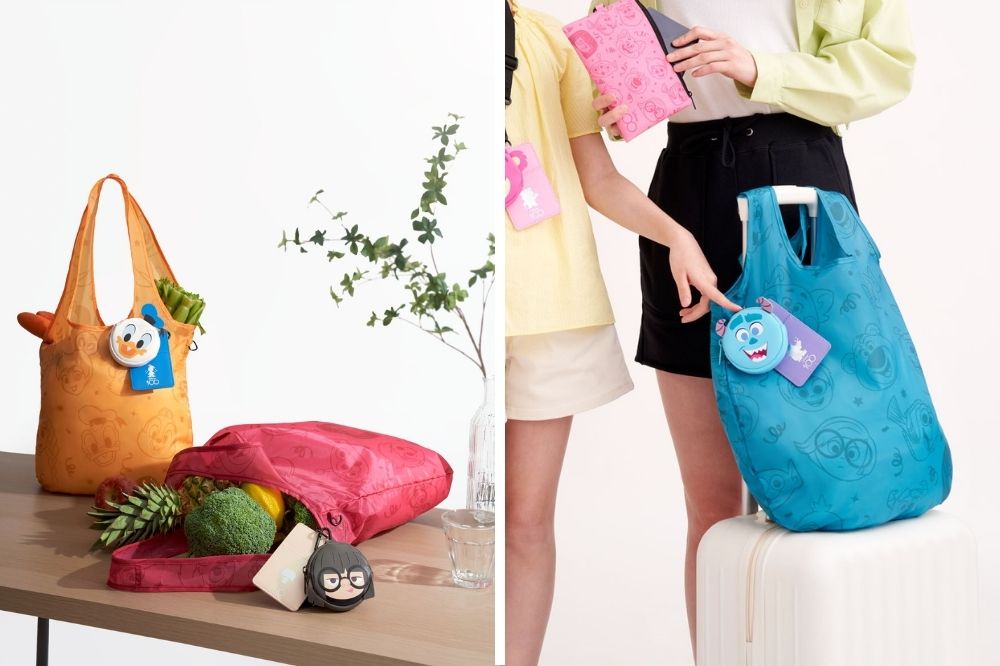 Whether you're doing your grocery shopping or going on a trip, the shopping bag sets will come in handy, thanks to the spacious dimensions of 60cm x 40cm. The character's head-shaped pouch is also a staple that allows easy access to essentials like house keys without having to fumble your bag. 
Plus, with contactless payment on the rise, cardholders are a must-have to keep your cards organised. 
Zipper pouch sets
7-Eleven has also got you covered if you prefer pouches instead. Similarly, the zipper pouch sets are available in four designs, each featuring a rectangular zipper pouch, a cardholder, and a character head-shaped pouch.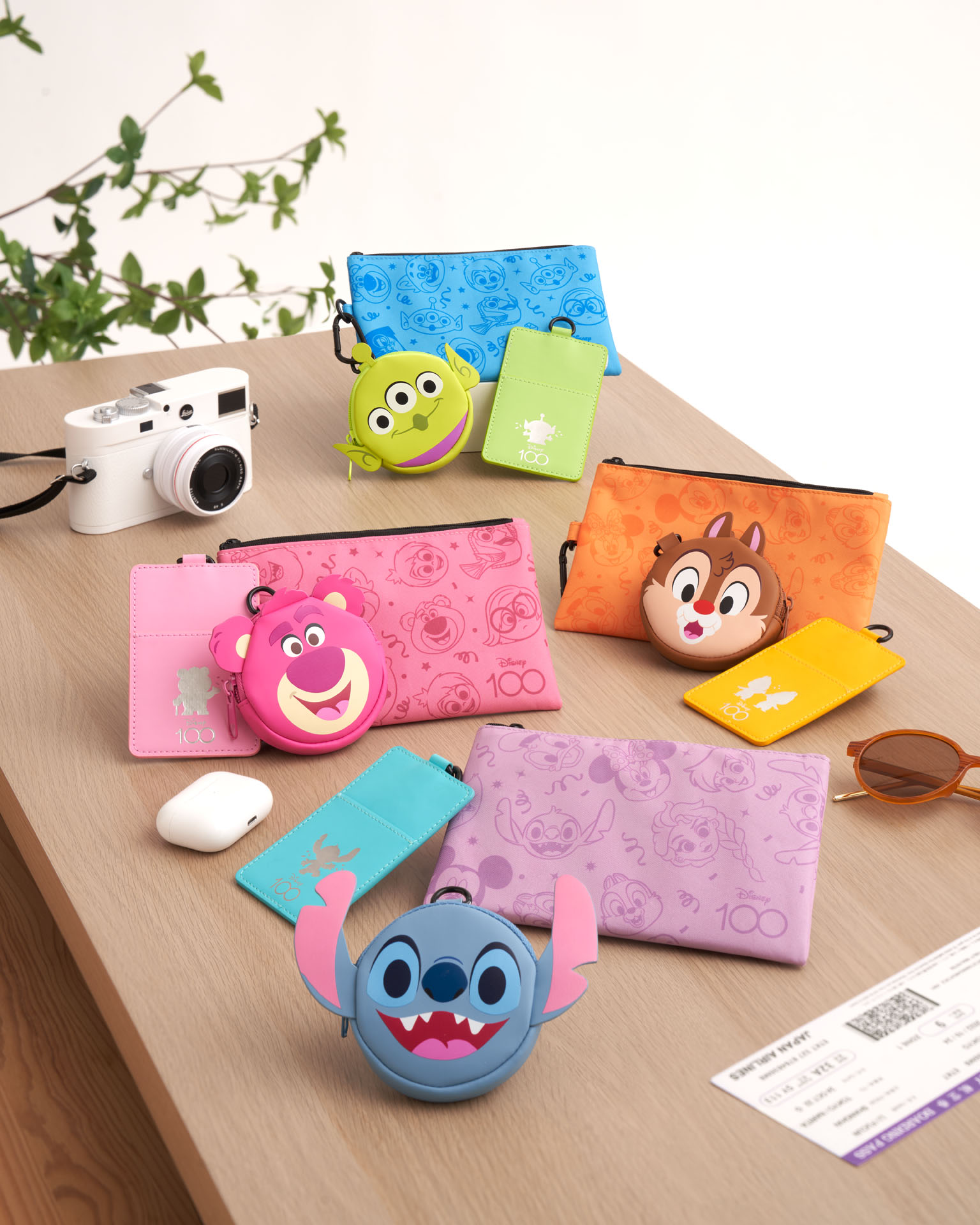 If pink is your go-to colour, the Toy Story's Lotso zipper pouch set might pique your interest. The pouch is perfect to store your makeup, and it complements the cardholder in another shade of pink for the ultimate girly look.   
We know Stitch as a curious and playful alien, which possibly explains why the Stitch zipper pouch set comes in a whimsical colour combination. Get creative with your styling when you have both the purple pouch and blue card as part of your OOTD.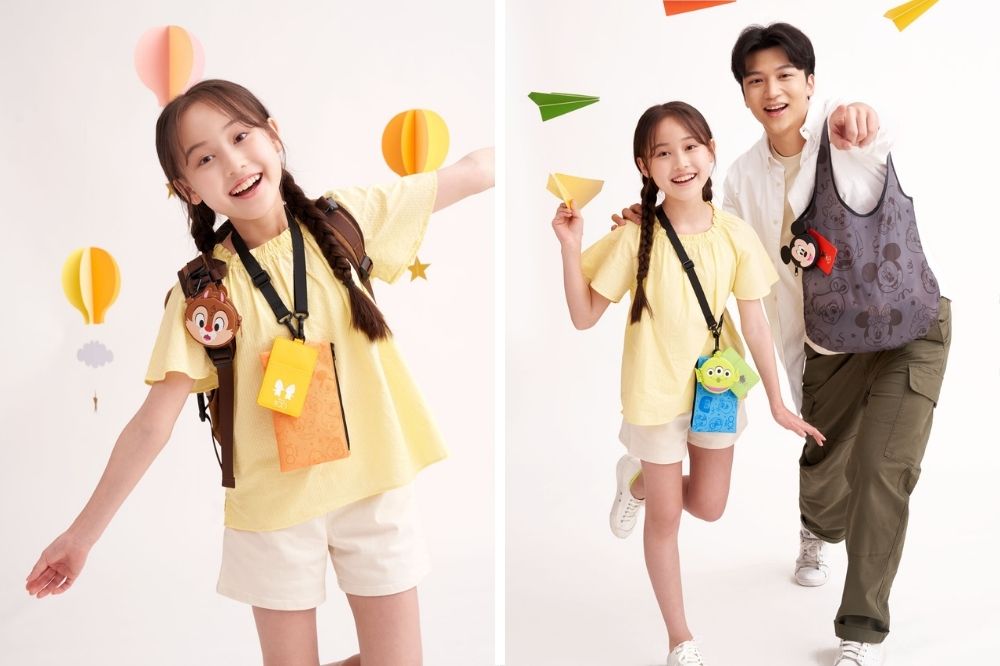 Excellent as a gift, the Chip 'n Dale zipper pouch set is a fun way to show appreciation to your BFF. The orange pouch features Chip on one side and Dale on the other, highlighting their everlasting friendship. And of course, you won't be able to miss out on the matching cardholder, which greets us in yellow. 
Make the Toy Story's Alien zipper pouch set your travel companion, with them "keeping an eye" on your valuables like credit cards and handphones. 
Redemption mechanics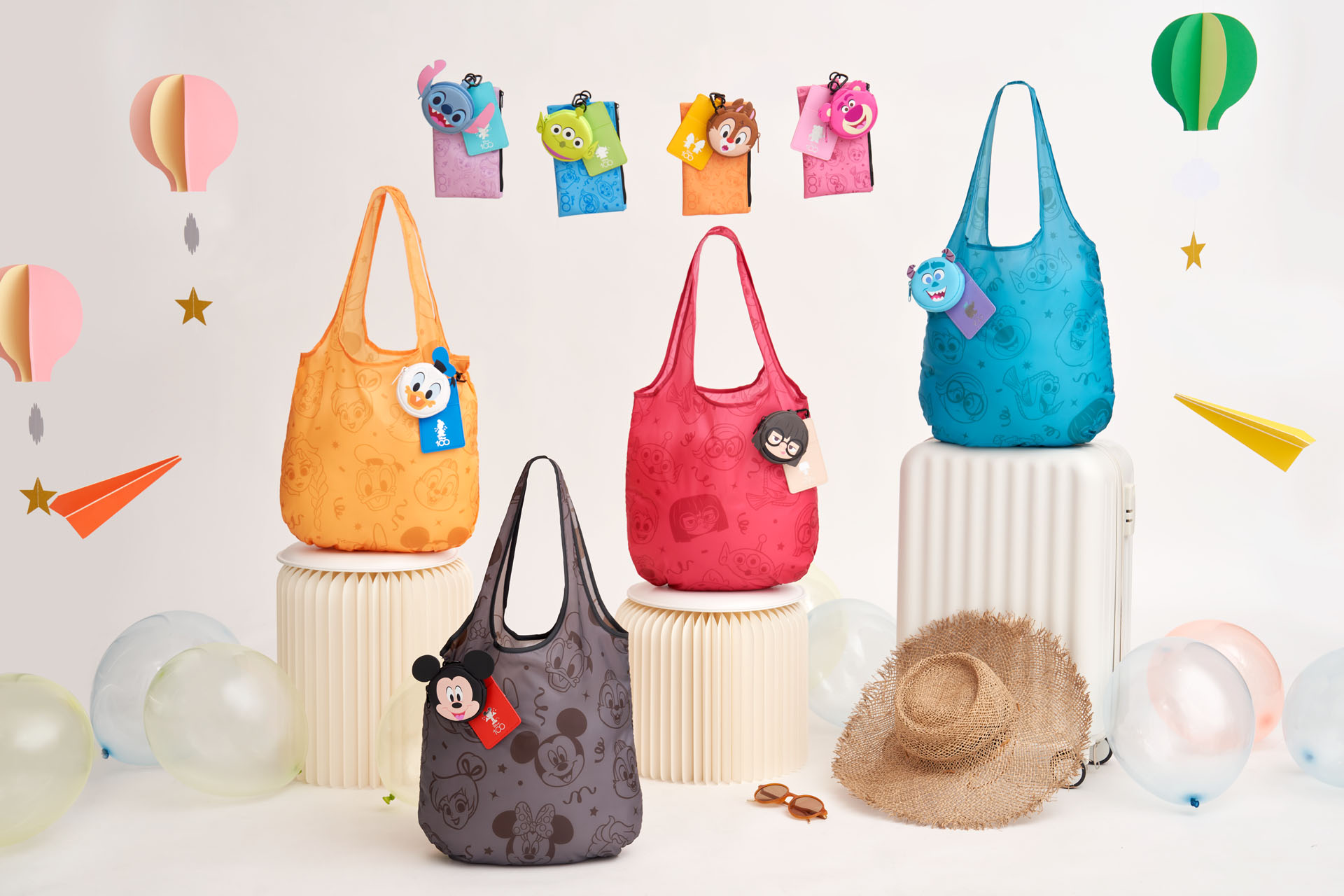 For the unacquainted, 7-Eleven has a Shop and Earn stamps collection system where customers earn a stamp with every $5 spent. Interested folks who are keen on redeeming the Disney shopping bag and zipper pouch set can do via the aforementioned system. 
For every eight stamps and a top-up of $8.90 in cash or 400 YUU points and a top-up of $8.50 in cash, customers get to pick one set randomly. 7-Eleven's star products will also earn you an additional stamp. 
The stamp collection period is from 7 June to 1 August 2023, and you can redeem the items from 7 June to 8 August 2023. 
Other merchandise
If that's not impressive enough, there is more to the collection that helps us beat Singapore's hot and rainy weather.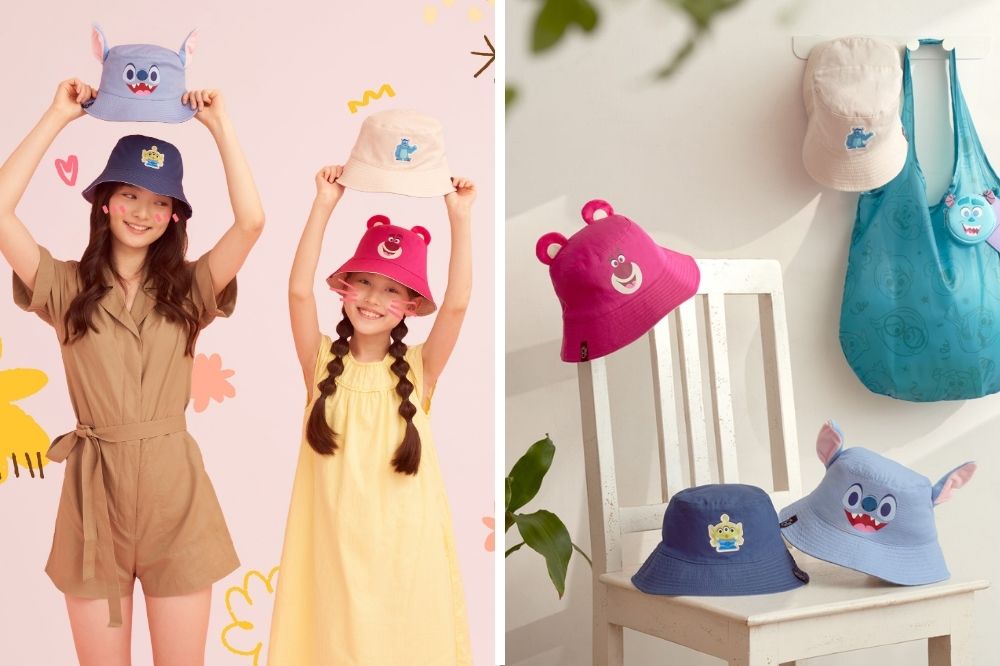 Shelter yourself from the hot sun when you make the Reversible Bucket Hat a part of your ensemble. Available in two designs, the first one features Stitch and Toy Story's Little Green Men, and the other pays tribute to Lotso and Sulley. 
These hats stand out from the crowd with their 3D ear details, and chances are, they will bring a smile to young ones. 
Each Reversible Bucket Hat is available with a top-up of $14.90 with any purchase at 7-Eleven stores or with 400 YUU points and an additional $10 in cash.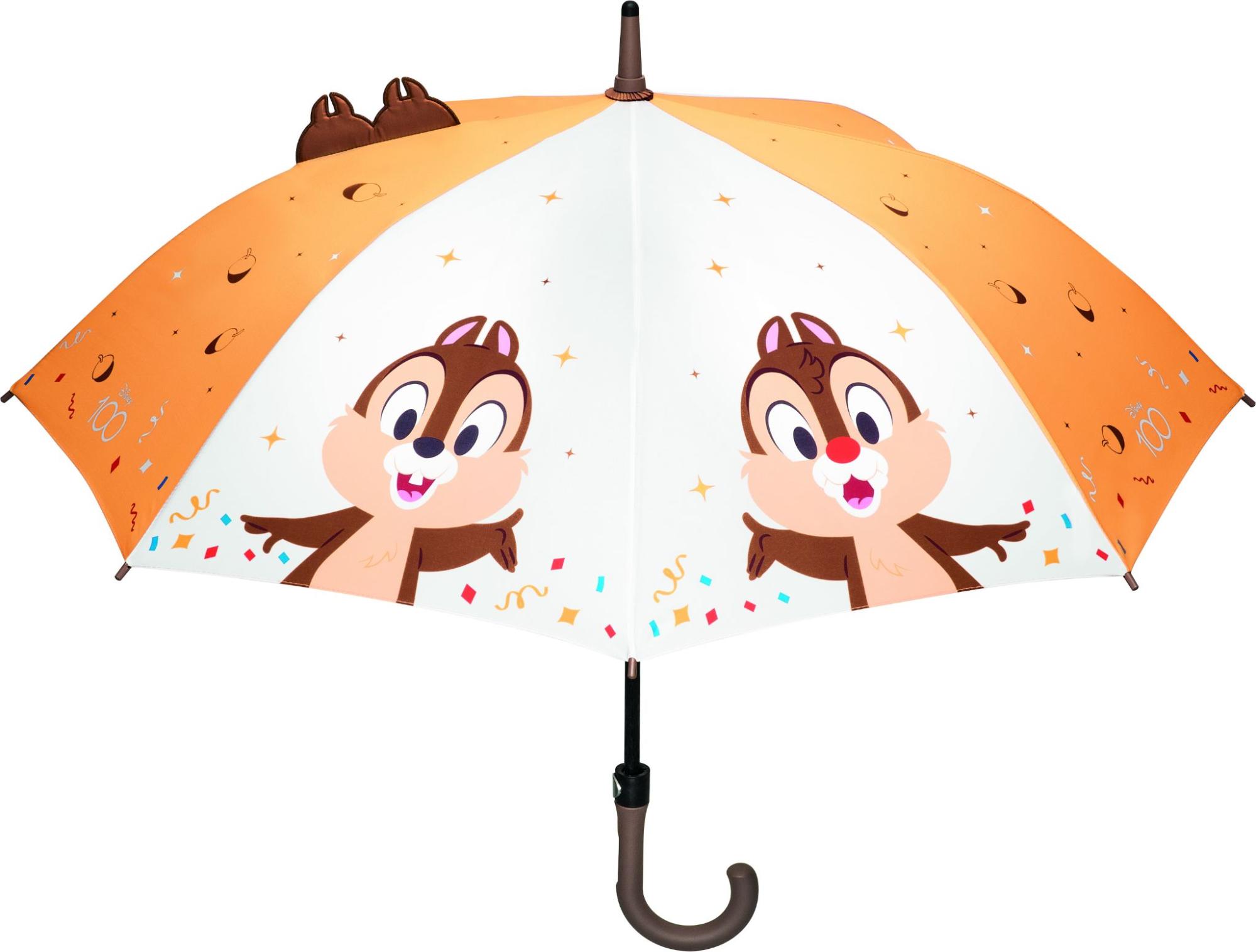 Rain or shine, the Auto-Open UV Long Umbrella Chip 'n Dale is here to protect you from Singapore's erratic weather. The umbrella features adorable motifs of the mischievous chipmunks, and opens up with a single click. 
Make the umbrella yours when you top-up $16.90 with any purchase at 7-Eleven stores or with 400 YUU points and an additional $12 in cash.  
Don't Miss Out On The Exclusive 7-Eleven x Disney Shopping Bag & Zipper Pouch Sets
Here's your chance to zhng up your outfit with the exclusive 7-Eleven x Disney shopping bag and zipper pouch sets. For more information about the collection, visit your nearest 7-Eleven or head over to 7-Eleven's official website. 
All images courtesy of 7-Eleven. 
Also read: 
7-Eleven SG Has Dropped A Moomins Collab With Eco-Friendly Bags & Tumblers For A Greener Lifestyle