7-Eleven Spy x Family Collectibles
ICYMI, Spy x Family is back with new and exciting episodes to tide us through the end of the year and reclaim its Top 10 position on Netflix. For fans of the anime who love the thrill of opening blind boxes as well, 7-Eleven Singapore now has Spy x Family wafer biscuits that come with a random collectible card in each pack.
The collection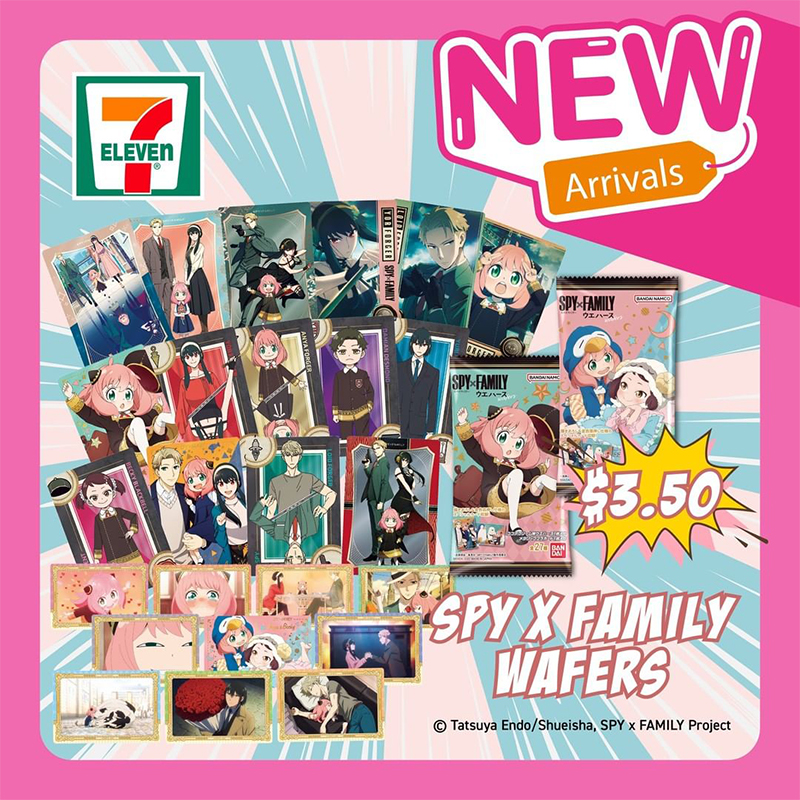 Source
Now available in 7-Eleven stores islandwide, each wafer biscuit is retailing at $3.50. Besides the adorable Spy x Family-themed packaging, you'll also receive a random collectible card out of 27 designs. 
Each wafer biscuit is cocoa-flavoured. Just a head's up if you're looking to collect all the cards — you may or may not end up with a month's worth of wafer snacks as well.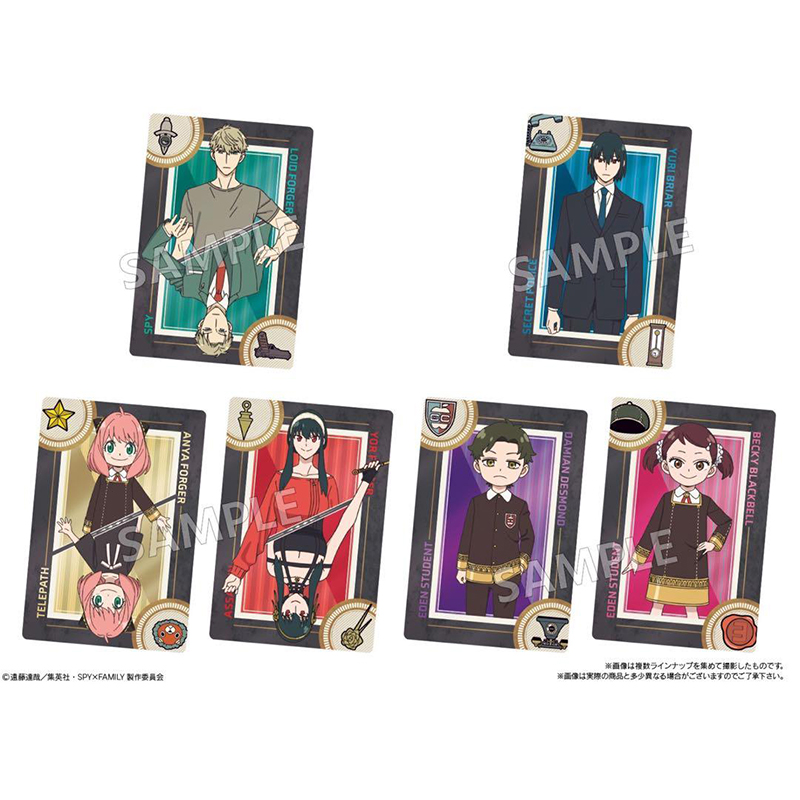 Source
Anime-goers can look forward to collecting special card designs of the six main characters. These include the Forger family trio, Anya's friends Damian and Becky, as well as Yor's brother Yuri. 
Each character card comes with symbols that are unique to the character, such as Anya's Stella Star and Yor's assassin knives. Only the Forger family cards come with a duo design that represents their double identity.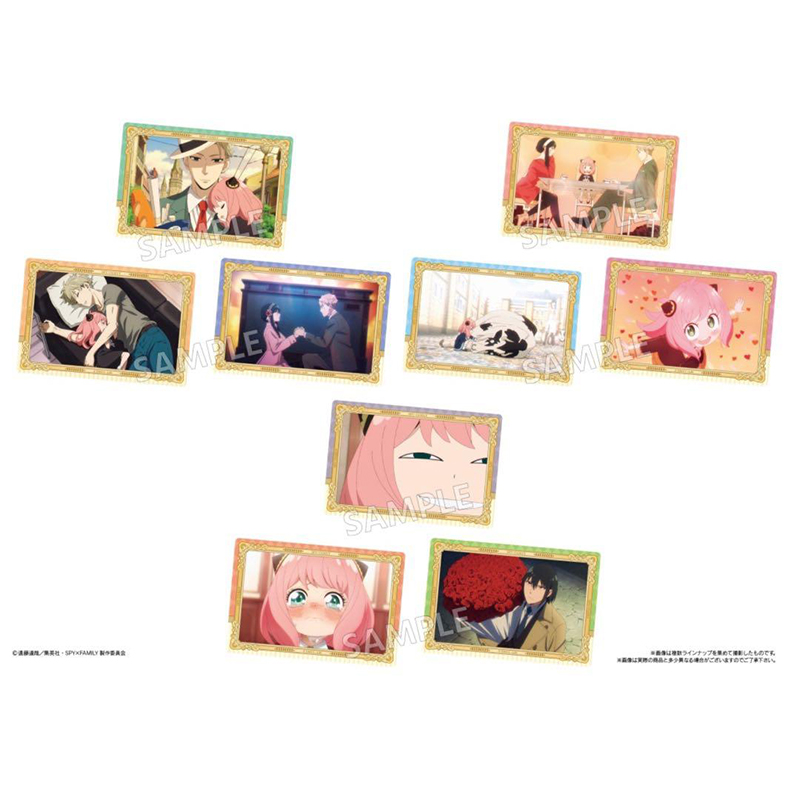 Source
Horizontal cards inspired by scenes from the anime are also available, reminding us of the fun episodes we've watched in Season 1 earlier this year. 
From Anya's cheeky expressions to heartwarming moments between the Forger family, these cards can't be missed from your collection.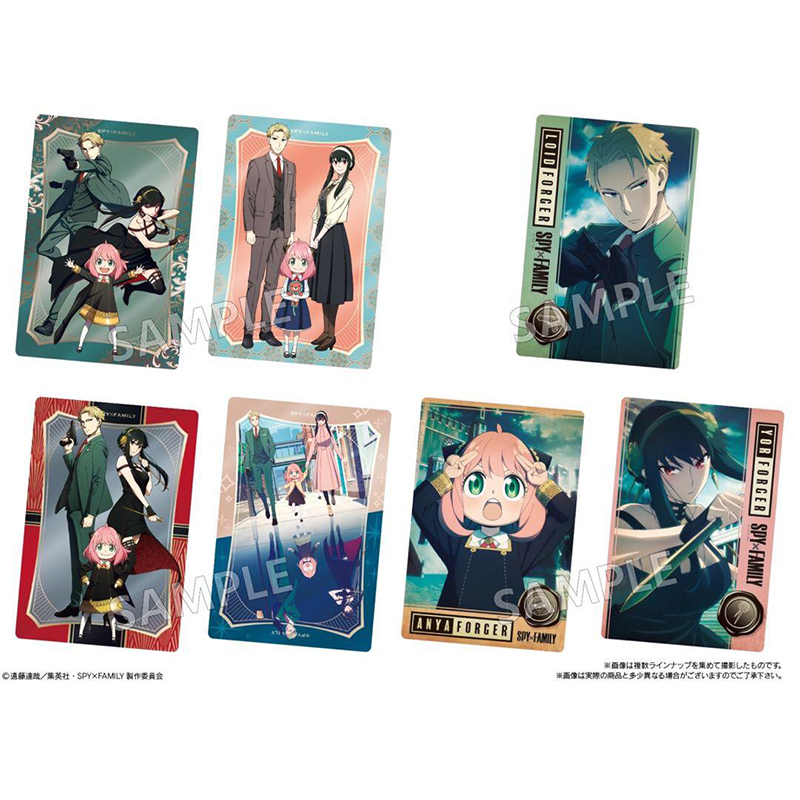 Source
There are also cards adapted from the anime's official posters, showcasing the Forger family in action. 
If you're looking for kawaii cards, these pastel designs of Anya and her family will certainly melt your heart. There's also a design of Anya and Becky having a sleepover together, with both of them decked in adorable animal-themed pyjamas.
The 7-Eleven Spy x Family Wafer Biscuits Are A Double Treat For Anime Collectors
With the new 7-Eleven Spy x Family wafer biscuits, now you can munch on snacks while binge watching the upcoming episodes. While we're not sure how many wafer biscuits you have to go through to collect all 27 collectible card designs, make sure to head over to 7-Eleven's website to locate your nearest store before they sell out. 
Also read:
UNIQLO's 2nd Spy x Family Collection Has More Kawaii Tees Of Anya & Her New Intelligent Dog Bond