7-Eleven Taiwan x Crayon Shin-Chan
Even if you've never watched the show, you would have probably heard of the famous Crayon Shin-Chan. This childhood manga series brought many 90s kids plenty of laughs with its childish jokes and slapstick humour throughout the years.
To excite the fanbase, 7-Eleven Taiwan has just dropped a new Crayon Shin-Chan collection, featuring items from super cute cutlery sets to stationeries.
Toothbrush holders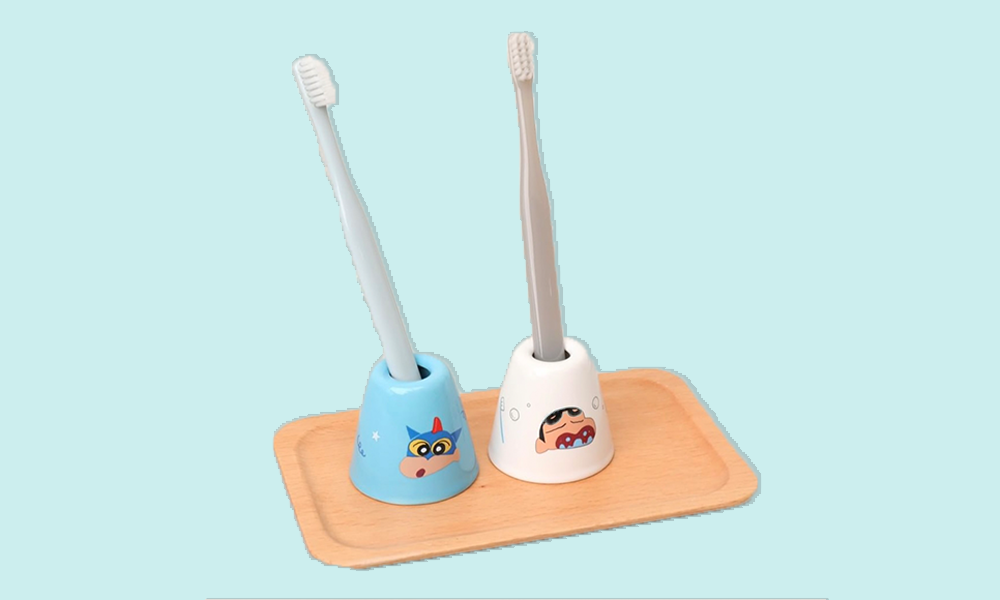 Featuring Crayon Shin-Chan himself, these toothbrush holders come in blue and white — the blue version features Shin-Chan wearing the mask of his favourite TV show character, Action Mask and the white version shows Shin gargling water.
These toothbrush holders have a hollow hole at the bottom so you don't have to worry about collecting excess water.
Money bank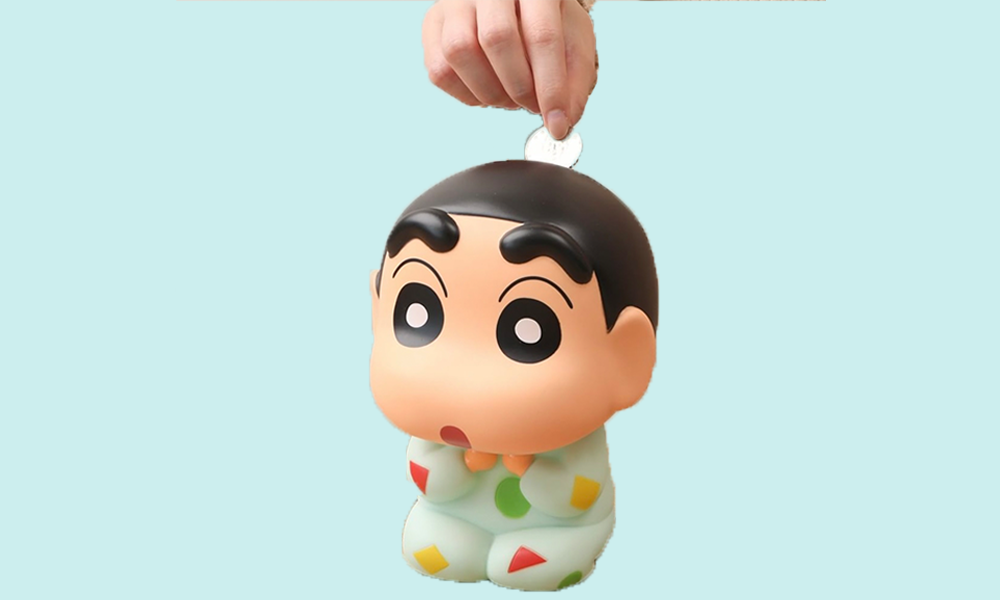 Store all of your loose change and save it for a rainy day with this 17cm tall money bank.
Taking the form of a surprised Shin-Chan wearing his everyday pajamas, this money bank can also be a display piece to flaunt your love for the cartoon in your home. 
Pouches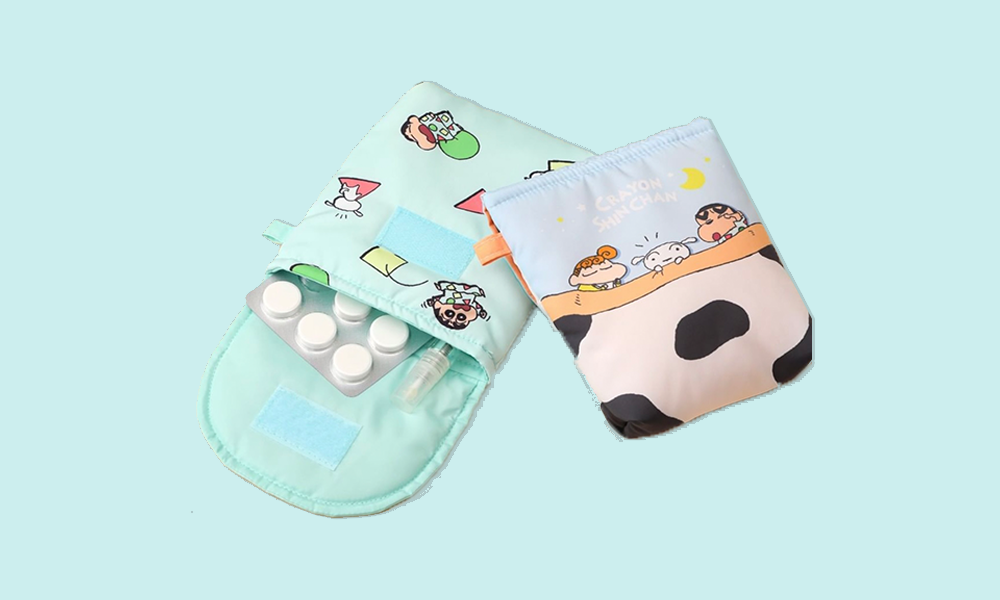 You will never lose the little knick-knacks lying around in your bag with these adorable pouches.
Designed with the familiar patterns found in the series, these pouches come in 2 designs. You can choose from the iconic pajamas pattern with Shin-Chan and Shiro or the other design featuring Shin-Chan, Shiro and Himawari cuddling under his cow-patterned blanket.
With its compact size of 15cm, these pouches can be used as a make-up carrier or even an emergency bag for when that time of the month comes.
Pencil case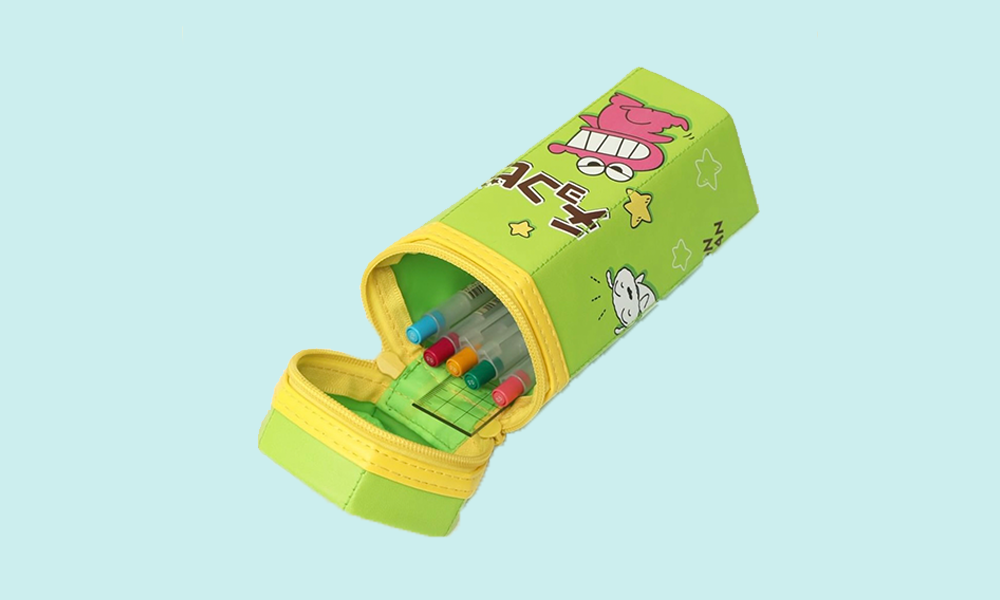 For all the stationery collectors out there, you can relax knowing that all of your precious pens and highlighters are stored in one place with this pencil case.
If this design looks familiar to you, this pencil case resembles the Chocobi Crayon Shin-Chan Chocolate Biscuits that we've all seen before in supermarkets or at our mama shops. 
Cutlery sets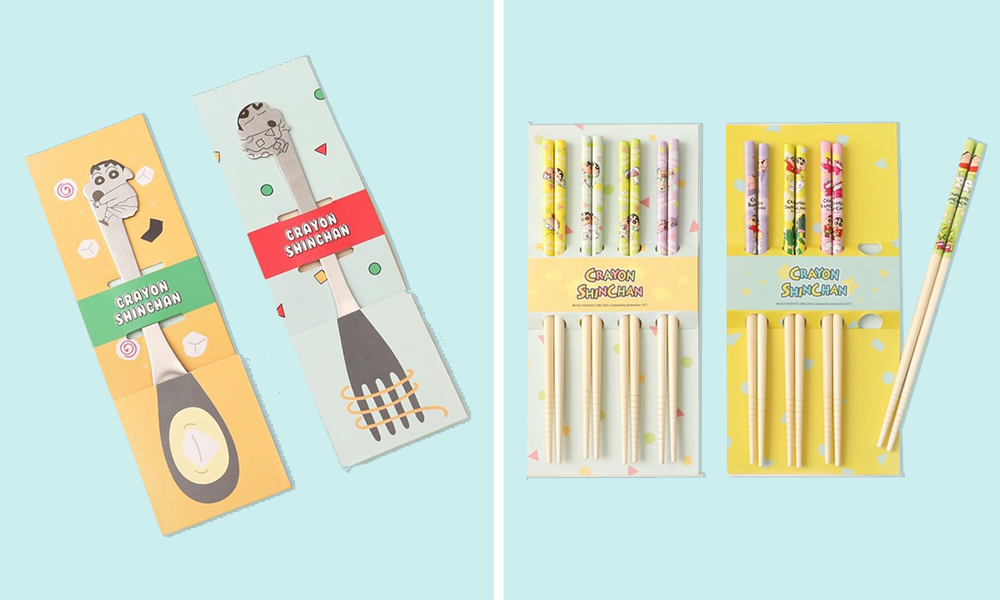 There is no denying that most of us are foodies at heart, so what better way to level up our dining experience than to dine with these Crayon Shin-Chan cutleries.
The stainless steel fork and spoon set features Shin-Chan in 2 different states of amazement and tiredness, which is pretty similar to how we would feel before and after feasting.
The chopstick set is made out of bamboo and is available in 2 different designs — Shin-Chan in his pajamas and Shin-Chan with his toys.
Thermo flasks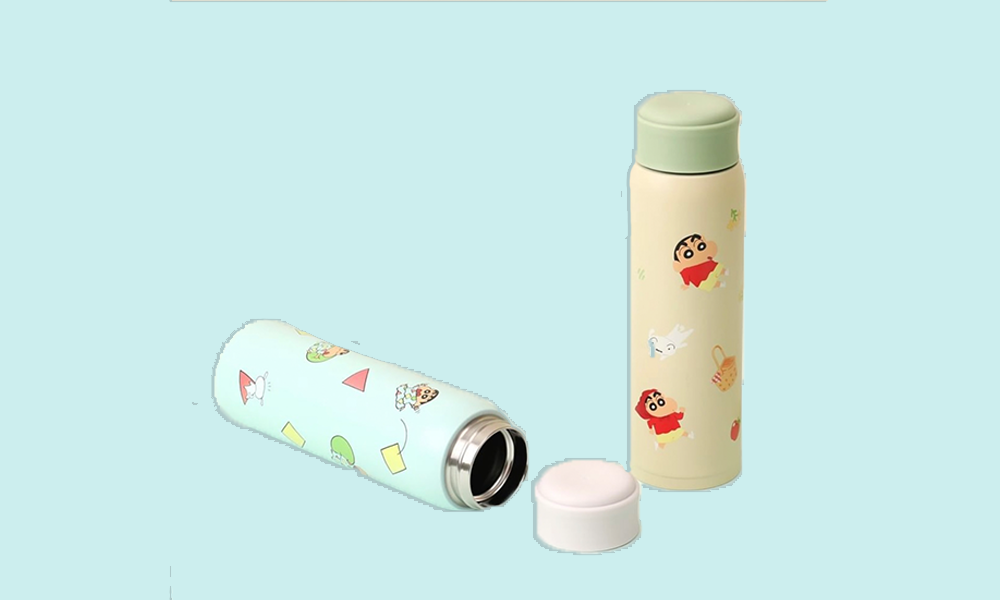 Quench your thirst anytime you want with these thermo flasks. Able to store up to 500 ml of liquid, these stainless steel flasks can also hold varying temperatures from 8°C to 65°C.
It is super lightweight so you don't have to worry about it weighing down your bag.
7-Eleven x Crayon Shin-Chan Has Everything You Need To Complete Your Collection
Unfortunately, this collection has not been released in Singapore yet but you can check out 7-Eleven Taiwan's Website for more information on the individual products and hope for Crayon Shin-Chan to make an appearance in our local stores too.
In the meantime, you can still head to our local 7-Eleven stores to redeem the equally adorable Sanrio Building Blocks at $29.90 each.
All images adapted from 7-Eleven Taiwan.
Also read:
7-Eleven Taiwan Now Has Adorable Baby BT21 Coin Pouches & Card Holders To Keep Your Essentials Safe