Adidas x Bambi Sneakers
A lot of us grew up mesmerised by the world of Disney's animated films – from the way the characters danced about the screen to the heartwarming nature of the storylines. Of the many films, Bambi was a classic that we all remember all too well. 
Good news for fans: these Adidas x Bambi kicks are styled with the white-tailed deer's appearance as inspiration. From the spotted light brown exterior to the textured pink laces, the sneakers will leave you with a rush of nostalgia. 
The sneaker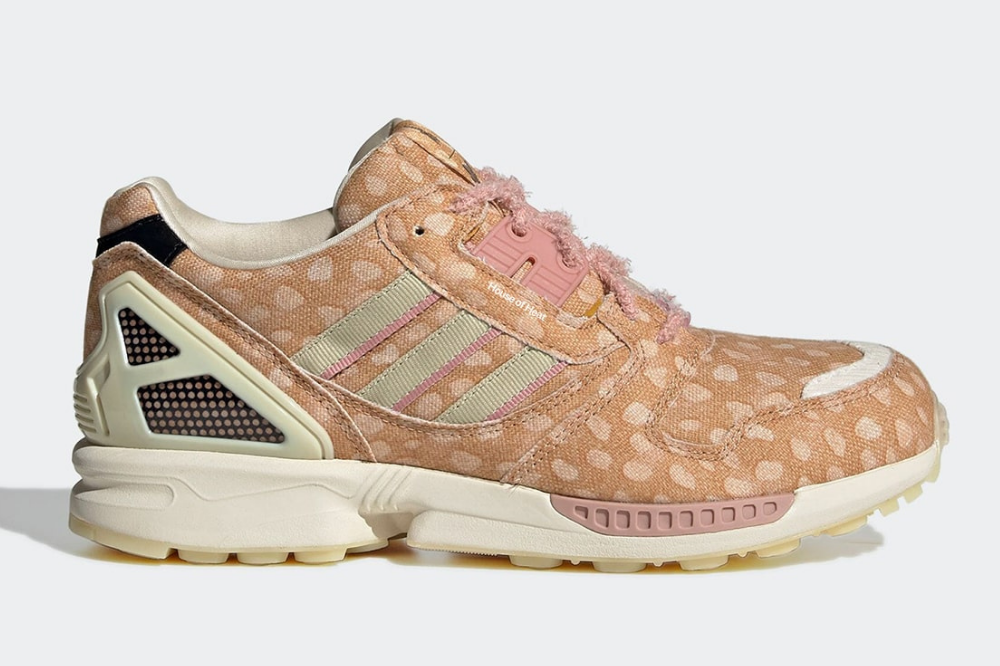 The sneakers themselves are the Adidas ZX 10000, remodelled to look like Bambi through the textured features of the design.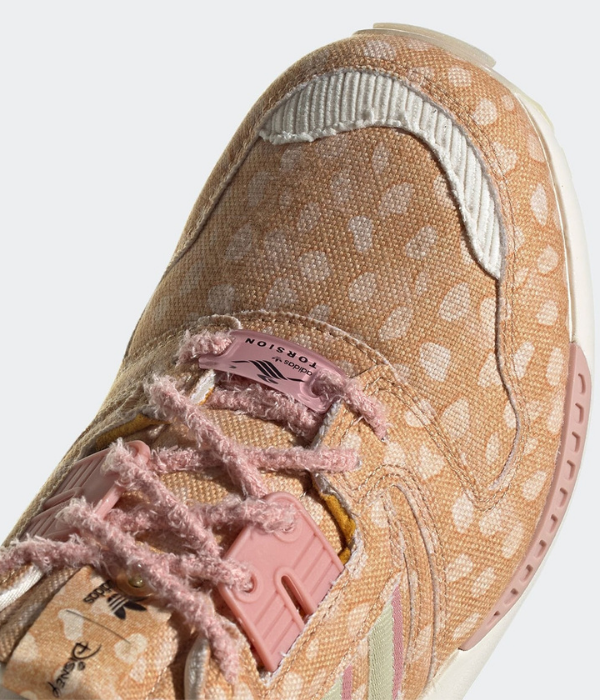 The entire upper is coloured a light brown, with irregularly-shaped spots printed all over. On the tip of the toe box, there's even a white striped patch that closely resembles Bambi's undercoat in the film. 
Additionally, there are glimpses of light pink throughout the design, including textured pink laces in a tone similar to that used for the deers smiling mouth.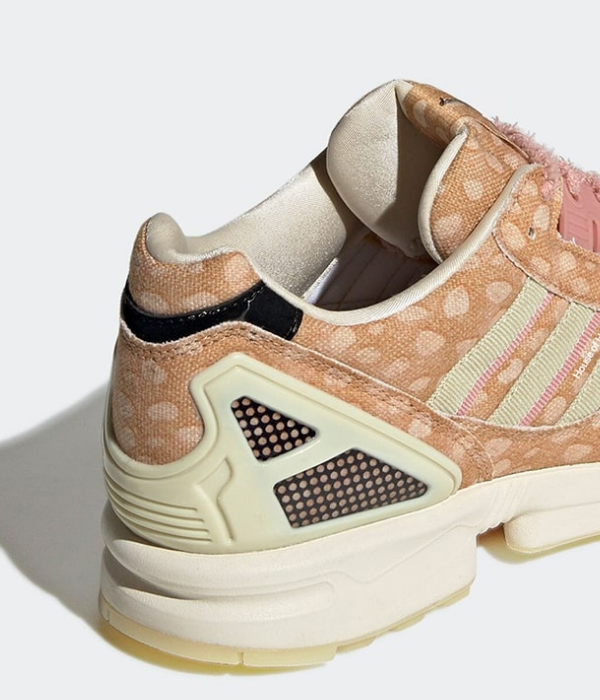 The heel has hints of black and cream adding to the soft, elegant appearance of the kicks.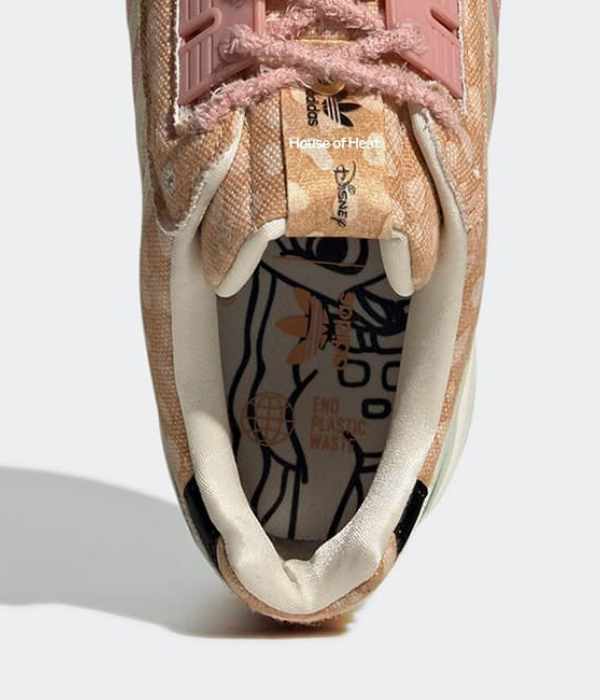 And, for extra flair, the interior of the shoe has a satin lining, with Bambi hidden in print on the insoles.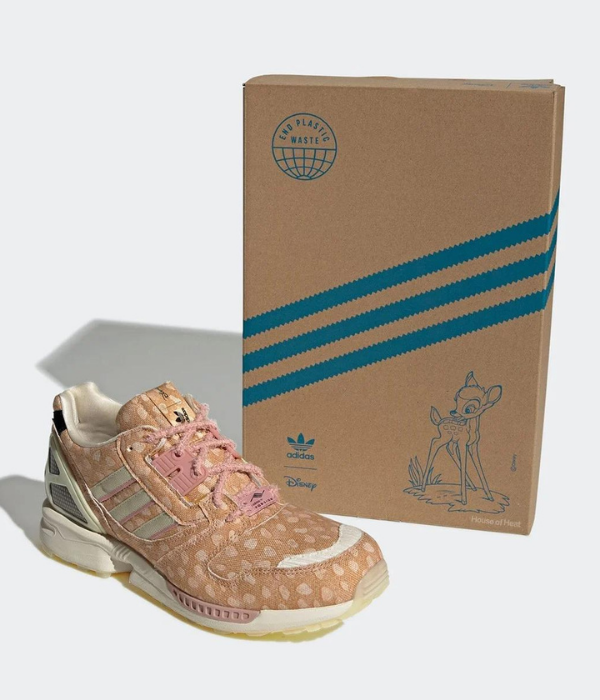 As a finishing touch, the sneakers come packed in a box that also has the deer printed on the cover. The sneakers are said to be made available sometime later this year.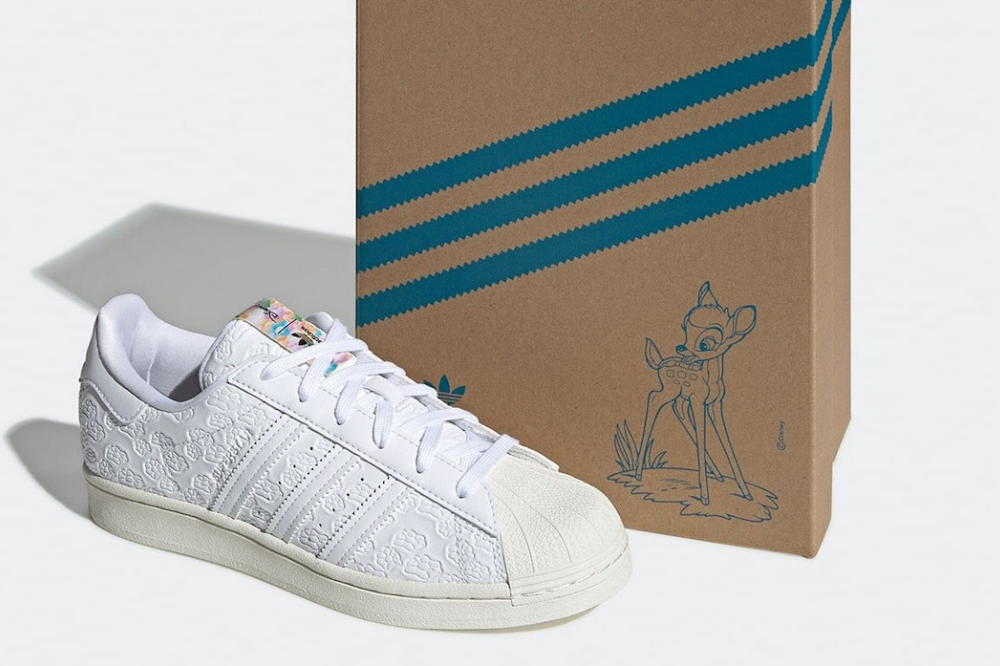 Alternatively, there are also these white Bambi-themed Adidas Superstars which are covered in flowers. The design for this pair was released earlier this year. 
Both the sneakers are priced at US$100 (~S$135.90). 
These Adidas x Bambi Sneakers Will Help Inspire New Outfit Eye-Deers 
With the lighter tones and eclectic design, these kicks will spruce up any pastel or brown themed fit you've had lying in your closet. Both the Adidas x Bambi sneakers will be made available on Adidas' website eventually, but no fixed release date has been specified yet – keep your eyes peeled for more news soon. 
All images courtesy of Adidas. 
Also read:
Adidas x Monsters Inc Has A "Frightful" Collection With Apparel That Feature Sulley & His Friends