adidas NMD_V3 Sneakers
It's impossible to deny the hype that comes with limited edition clothes and shoes — especially since the rise of hypebeasts in Singapore. For the uninitiated, "hypebeast" is pretty much a style on its own, paying particular attention to the streetwear look. This means donning a street-fashion drip that expresses yourself, right down to your shoes. 
With adidas launching the new NMD_V3 sneakers, the latest silhouette of the iconic footwear franchise, both the lads and the ladies now have a new accessory to hit the streets with. But if you're still in the process of experimenting with different styles to find your own hypebeast style, here are three easy ways you can style the NMD_V3 sneakers.
1. Wearing monochrome colours to make your sneakers the main focus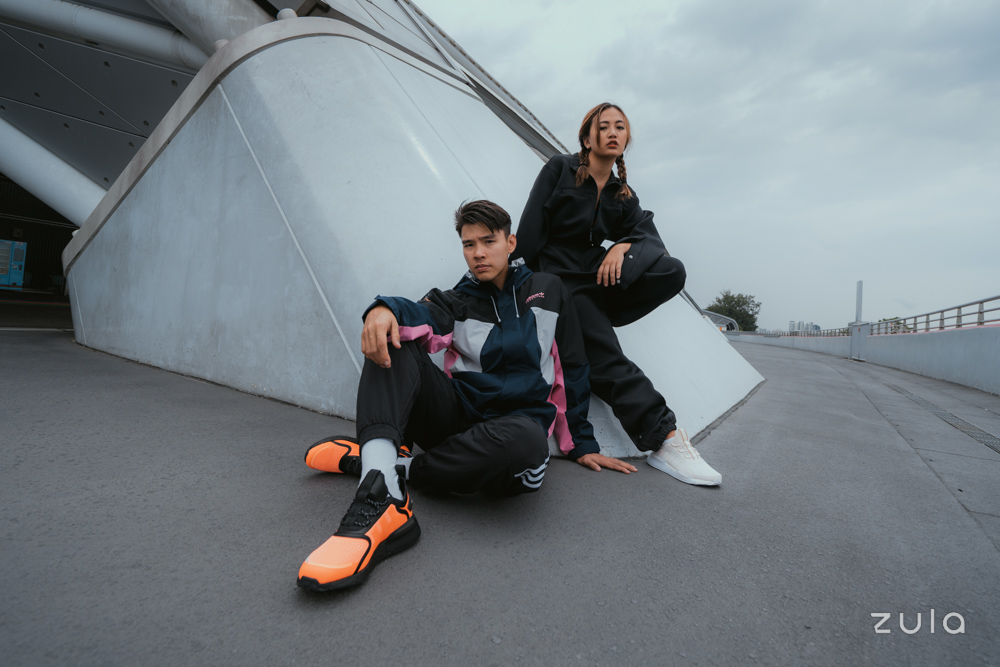 Most of the time, streetwear pairing is with monochrome tops and bottoms, especially black and white, since these are easy to match. Wearing monochrome clothes together with brighter coloured sneakers will make your sneakers shine — especially if you're looking to flex a new model.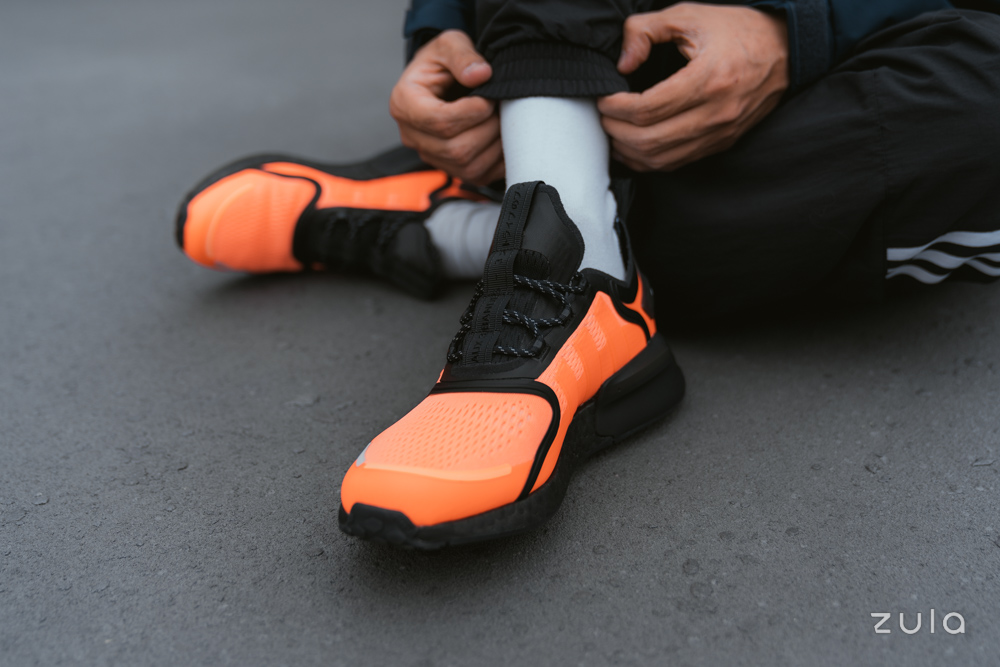 Highlight the details on your Orange NMD_V3 sneakers with a full black fit 
Even if your sneakers are just a shade shy of your outfit, don't underestimate this difference. As long as your monochrome outfit blends well together, you'll still be able to draw attention to the pop of colour on your feet.
2. Experiment with a statement piece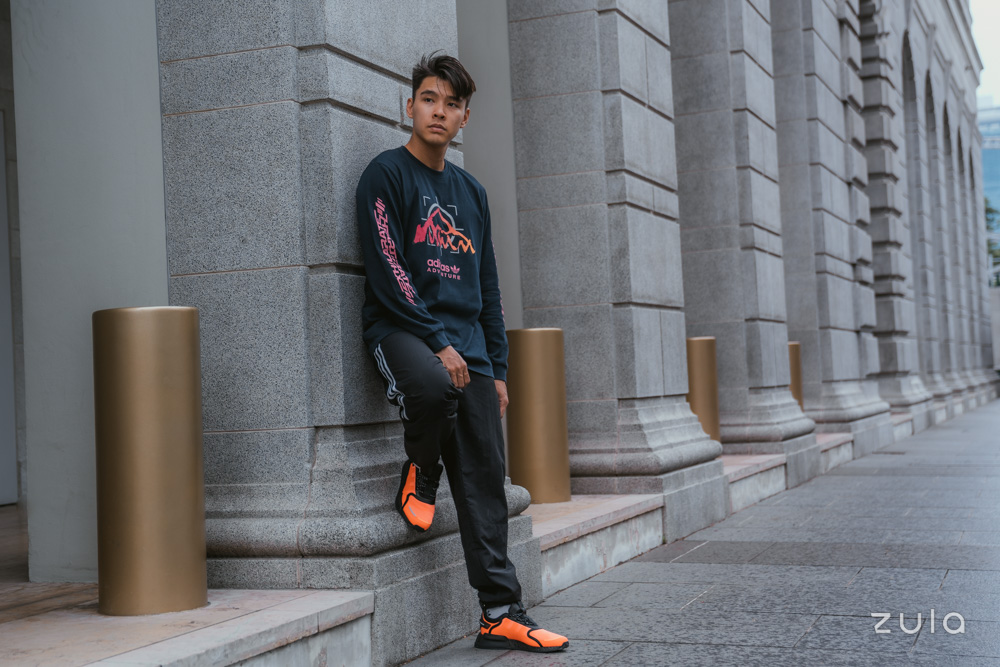 To maintain the edginess of the streetwear vibe, opting for hoodies, plain tees and sweatshirts are a safe bet. However, don't be afraid of experimenting with large patterns and designs.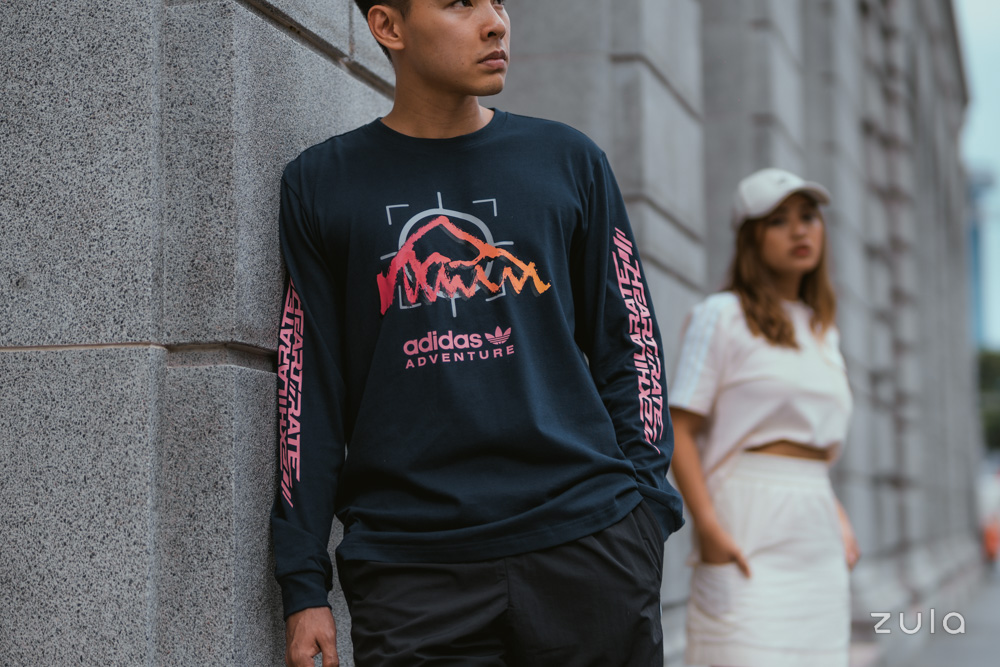 Go bolder with additional designs on the sleeves
Your statement piece can be a top with a large logo or reinterpreted motif with a splash of bright colours. Especially for some men who aren't used to wearing neon colours like pink and orange, going for subtler prints is a good start to help you step out of your comfort zone. 
Pro tip: if you're already wearing a printed top, go for solid colours on your bottoms to prevent clashing with both your top and shoes.
3. Get a size bigger for an oversized fit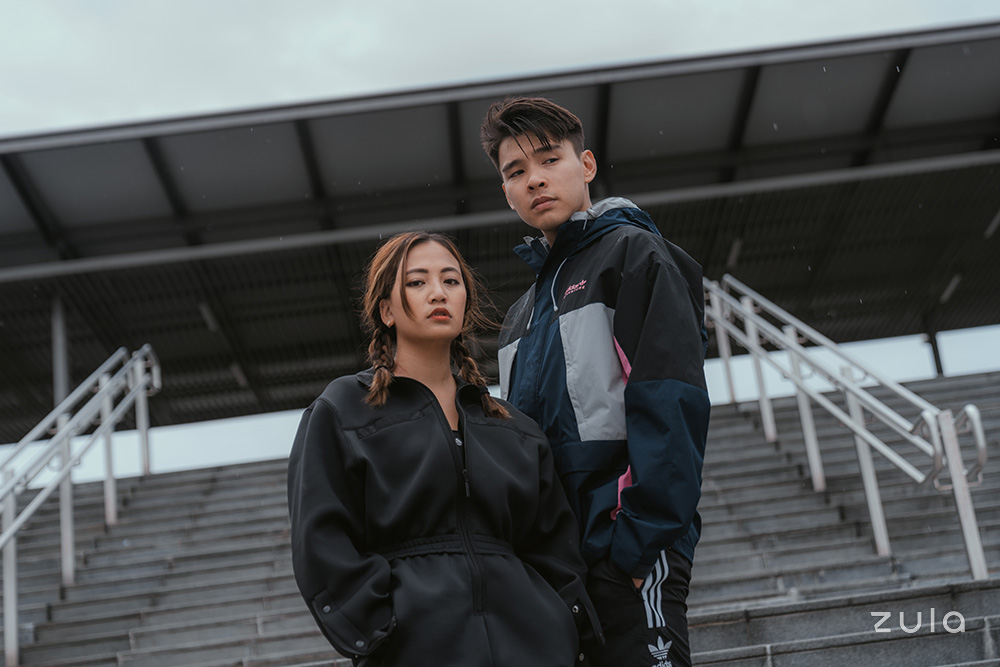 A baggy look is perfect for sweater weather days
One of the top reasons why the hypebeast style is so popular is because it prioritises comfort just as much as fashion. Instead of crop tops or tight fitting bottoms, go for a size or two bigger to pull off a comfy oversized look.
Switch up your look with an oversized jacket on chilly days. This style tip is also applicable to full body pieces such as jumpsuits — the key to nailing street fashion is achieving both comfort and style.
The New adidas NMD_V3 Sneakers Will Level Up Your Street Style
If you're still looking for more ways to style your streetwear look, the new adidas NMD_V3 sneakers are here to create new paths for fashion experimentation.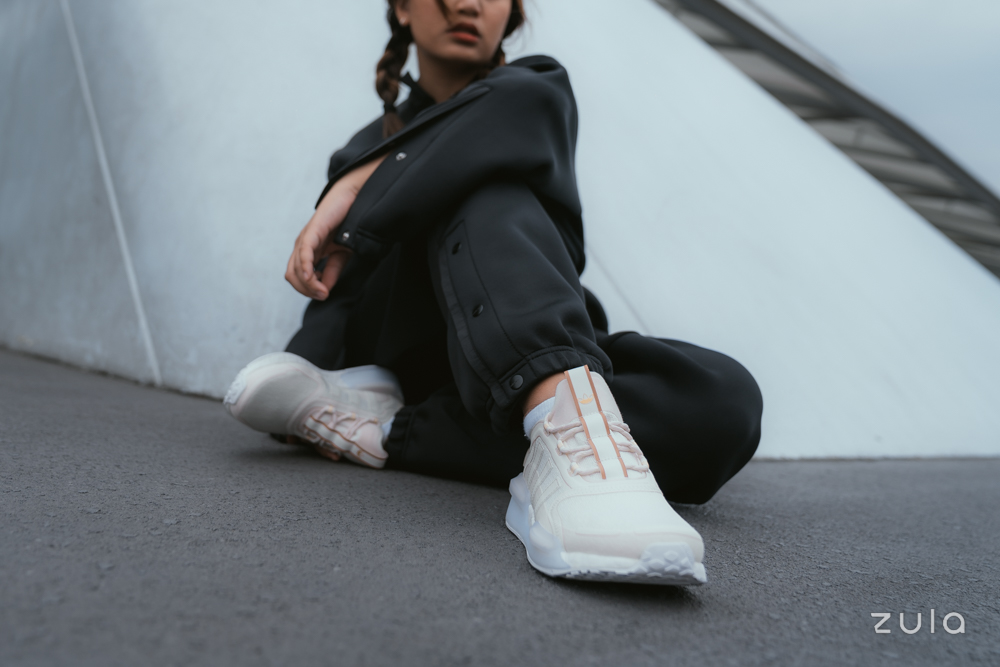 Especially for those who are always on the go in the city, whether it's for a date night with bae or a night out to party with friends, the NMD_V3 features a boost midsole for additional comfort. Plus, the silhouette highlights a re-engineered mesh and a transparent heel clip, adding another layer of drip to your fit.
The new adidas NMD_V3 sneakers are the series' most sustainable sneakers, featuring an upper made of high-performance yarn and Parley Ocean Plastic, aka re-imagined plastic waste, together with recycled polyester. 
Retailing at $240 each, the new sneakers are now available in a full range of fun and stylish colours. It's time to elevate your style and check out the new NMD_V3 sneakers at adidas' website and at select adidas retail stores islandwide. Make sure to snag a pair for yourself ASAP and flex a brand new streetwear look.
Photography by Clement Sim.
This post is brought to you by adidas Singapore.