Adidas x Swarovski
Fun fact for those who are unfamiliar with football: it's important for the boots to have studs on the soles to give players grip on the field. But if you're looking for a unique pair of boots with extra atas studs, Adidas and Swarovski have come together to bring us their new Predator Edge Crystal.1 boots.
The design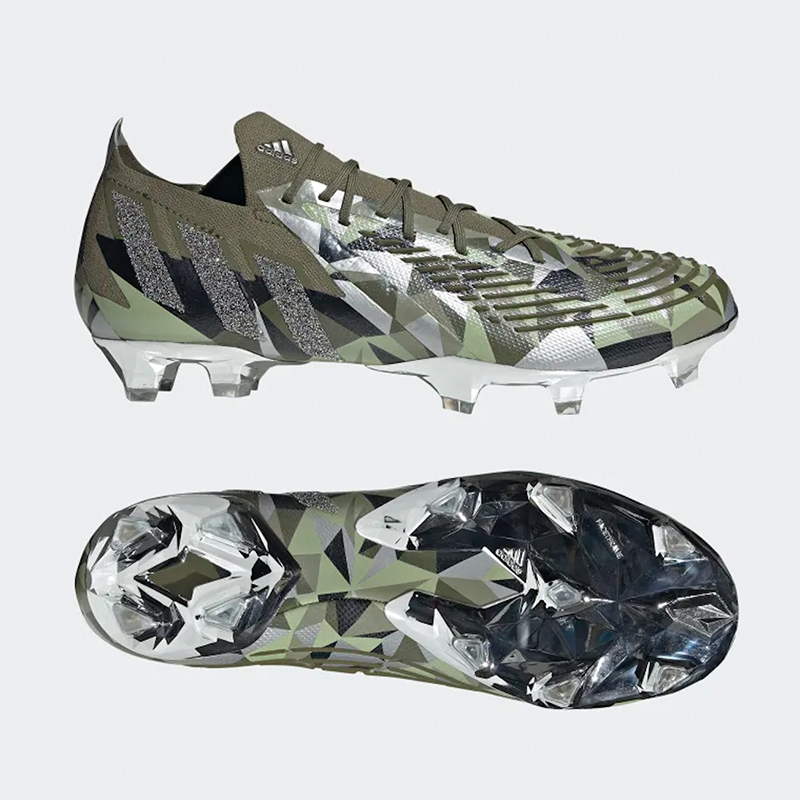 Decked in a camouflage green palette, the boots are adorned with Swarovski crystals for an extra sparkle. Fret not about the comfort — beneath the bling, they come with a stretchy collar and are lightweight, with adequate support for your feet.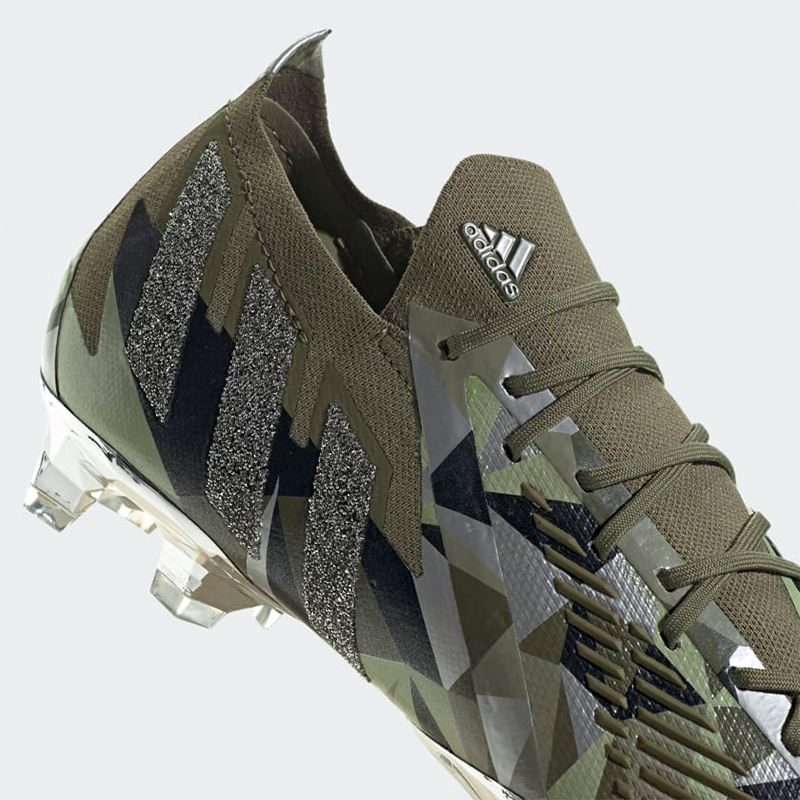 Adidas' signature 3 stripes sparkle in Swarovski crystals along the sides. Meanwhile, the ribbed upper section of the shoe optimises power, control and dribbling. 
With these, not only will you literally be the flashiest player on the field, but you'll also be able to maximise your gameplay.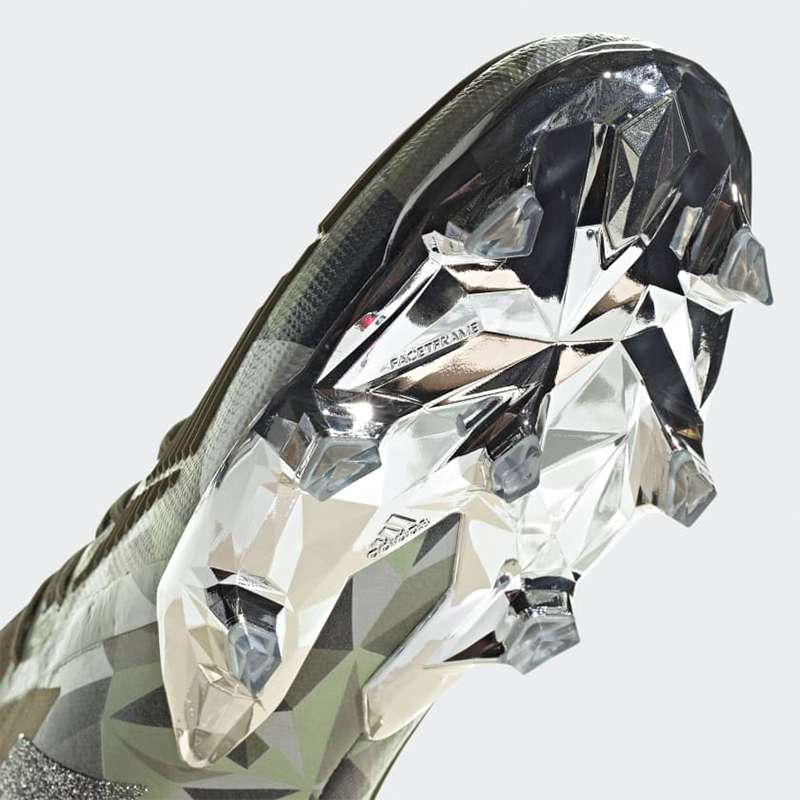 Here comes the highlight — the classy transparent outsole studs that will keep you grounded as you play the beautiful game. They're made to withstand any kind of impact, so there's no fear of the studs shattering as you take the winning strike.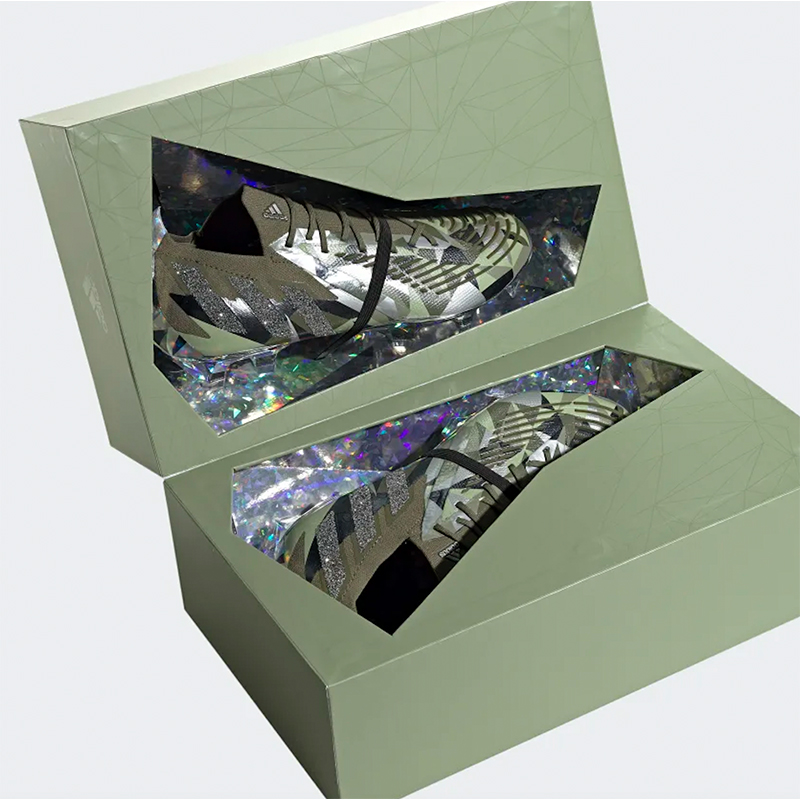 That's not all: customers can also look forward to getting their hands on the specially designed moss green shoebox that features an iridescent cut-out interior. This comes with every purchase of the Predator Edge Crystal.1 boots. 
These Adidas x Swarovski Boots Will Make You Feel Like An Atas Football Player
Adidas has revealed that Manchester United ace Paul Pogba will soon be sporting the Swarovski boots on the field too. Luckily for fans, these boots are also available for purchase on Adidas' online website at $450 per pair. Honestly, the price isn't too bad, considering how fancy they look. 
If you're on the lookout for more exciting collabs, Reebok has also launched a collection featuring The Flintstones and The Jetsons to take us back to our childhood. 
All images courtesy of Adidas. 
Also read:
Reebok x The Flintstones & The Jetsons Has A New Collection That Will Make You Yell "Yabba Yabba Doo"