ANESSA x Pokemon
The Pokemon hype never seems to die down. Not long ago, Taiwanese brand JIUJIU released their Pokemon face masks. Now, Japanese skincare brand ANESSA also dropped a new collection of sunscreen featuring 6 pokemon characters. To help you protect yourself from the merciless heat and UV rays during the summer months, make sure to "catch" one of these kawaii sunscreens.    
The Design
The ANESSA x Pokemon sunscreen collection features 6 adorable pokemon characters, Pikachu, Eevee, Squirtle, Jigglypuff, Charmander, and Psyduck.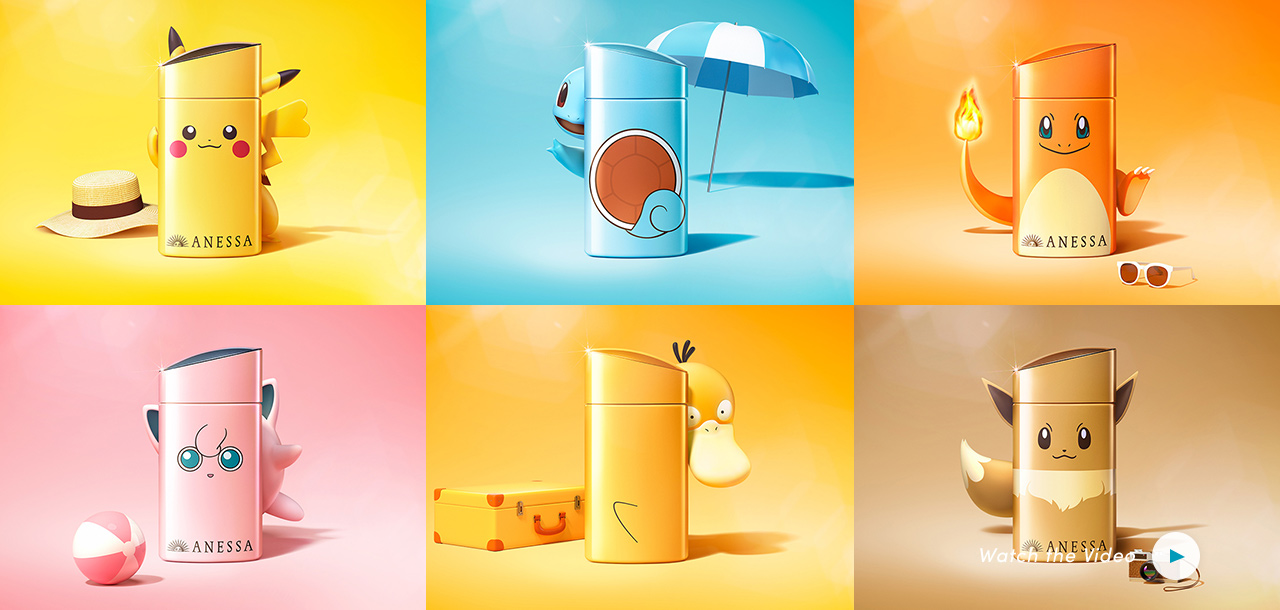 Source
Details of the characters are printed on the front with their smiling faces. At the back, you will also notice their adorable tails.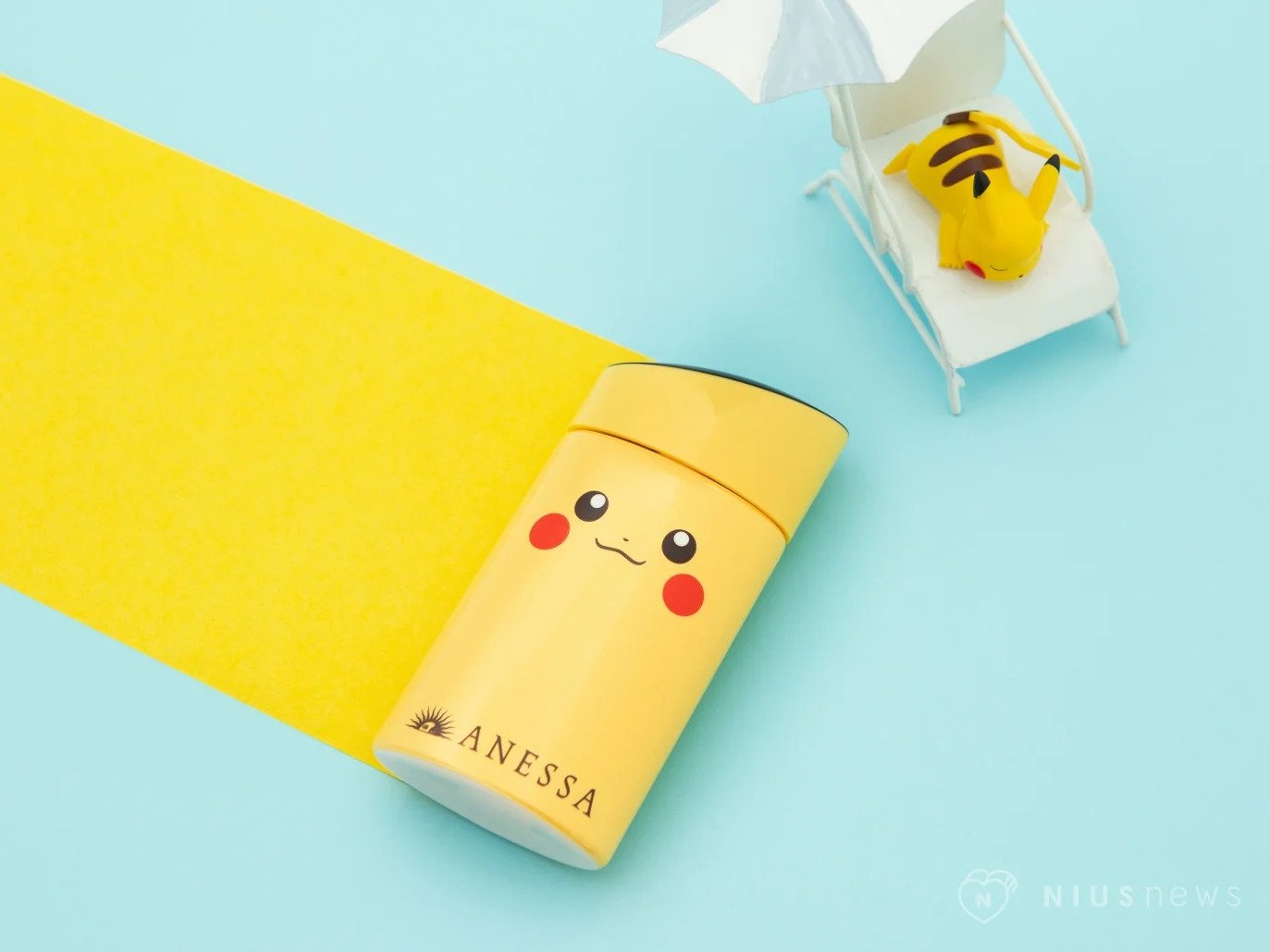 Source
The Pikachu sunscreen greets us in yellow with its iconic red cheeks. It comes in 2 different tail designs ‒ its signature lightning tail and a heart-shaped tail.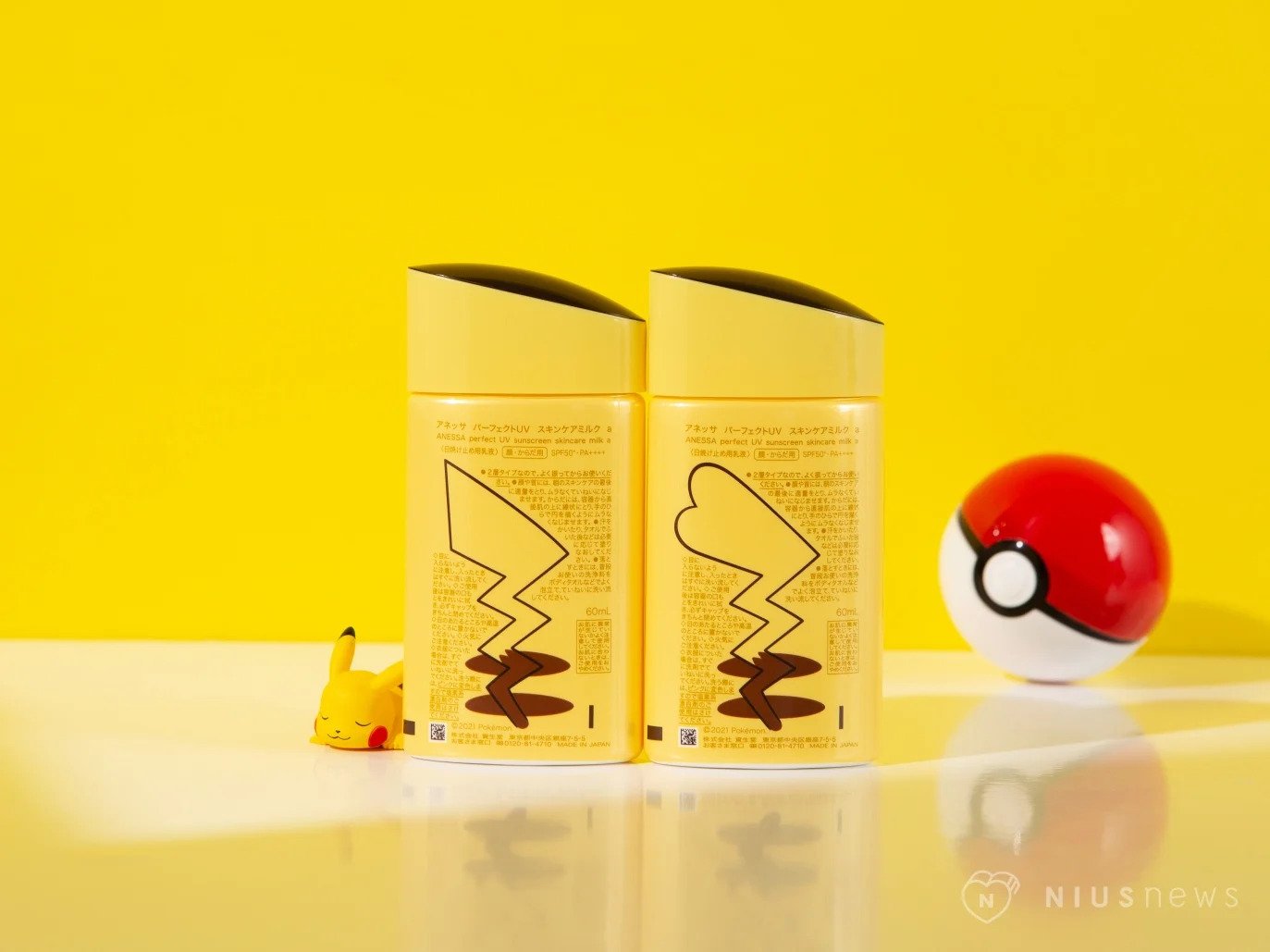 Source
As for Eevee's, it comes in brown and features its fluffy fur in the middle of the packaging. Similar to the Pikachu sunscreen, it also has 2 different tail designs ‒ a zig-zag patterned tail and a curve-shaped one.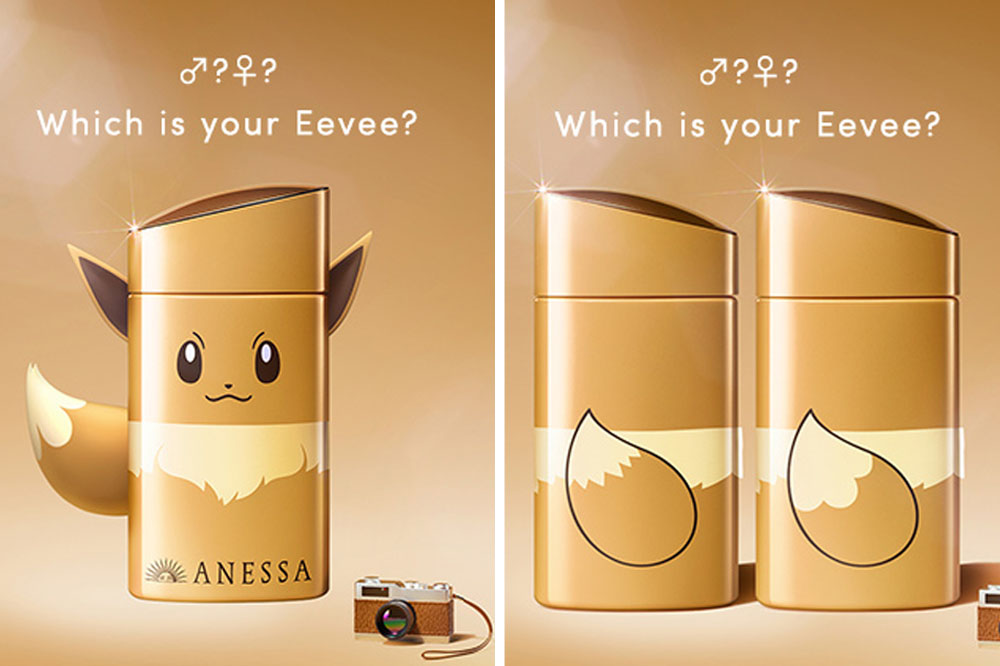 Source
The playful Squirtle sunscreen comes in aqua blue, calling to mind calm waters by the beach.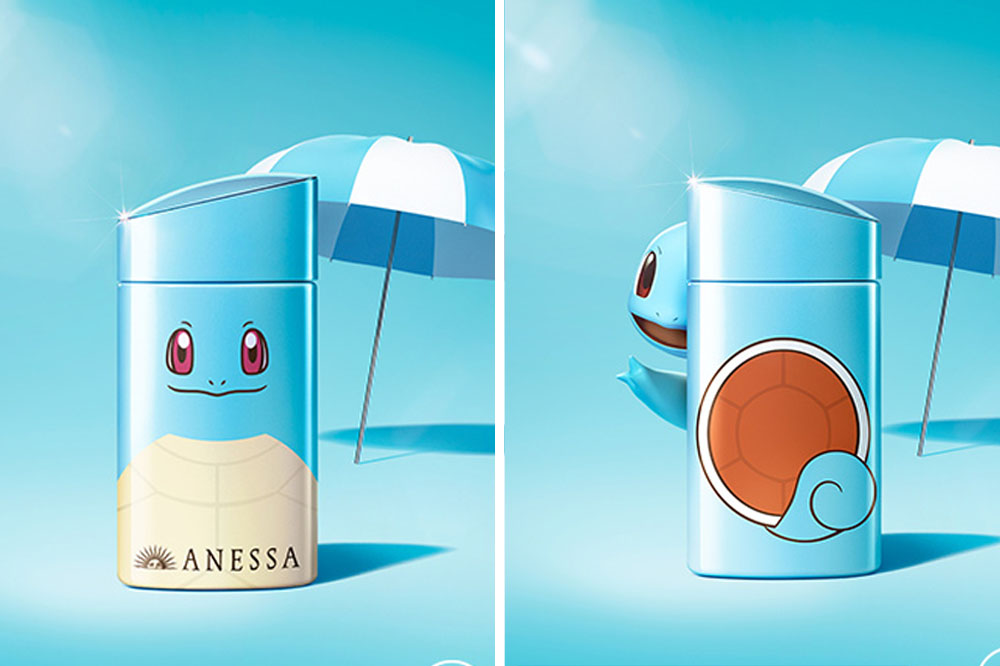 Source
The adorable Jigglypuff sunscreen is pretty in pink, perfect for those who want to add a pop of colour to their vanity desk.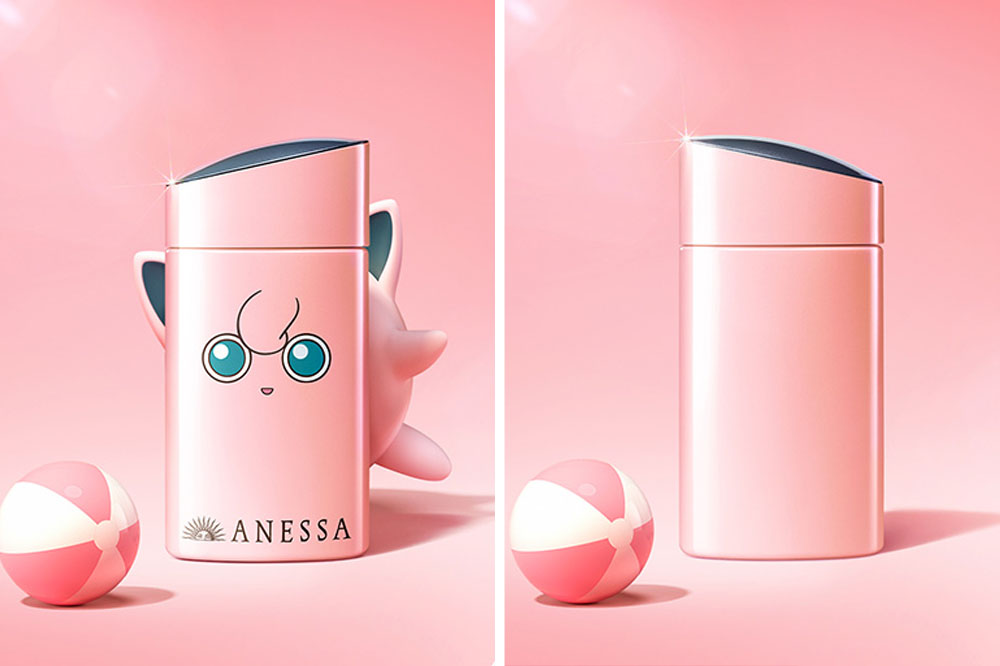 Source
The sunscreen with Psyduck comes in an eye-catching shade of yellow, completing its iconic vacant stare. As for the Charmander version of the sunscreen, it is decked in its trademark orange.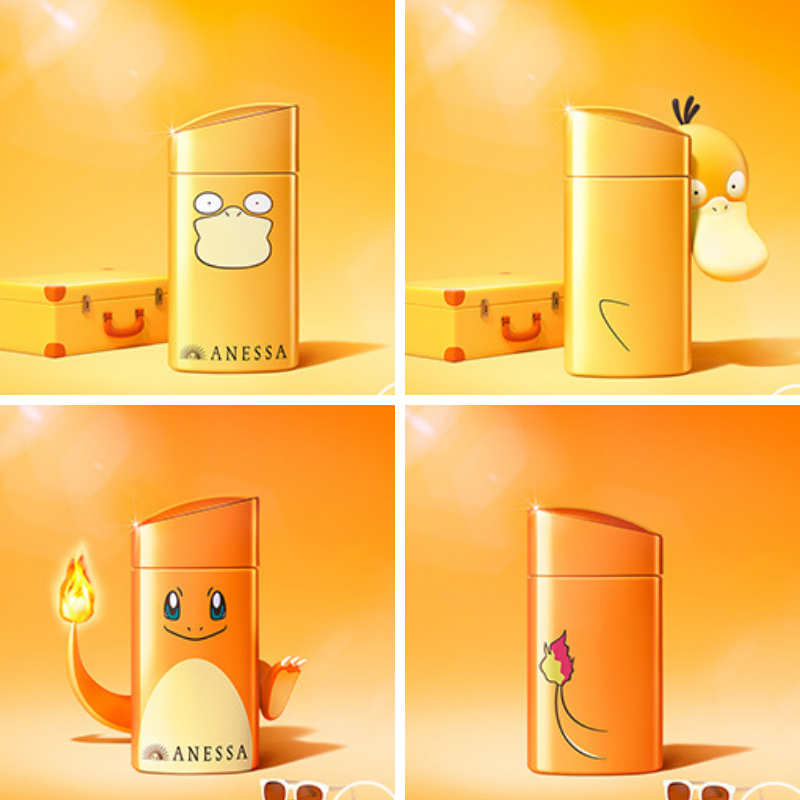 Source
The sunscreens are available in ANESSA's classic slimline packaging with a slanted detachable cap on the top for easy access. 
The Sunscreen
The ANESSA x Pokemon sunscreens are actually ANESSA's Perfect UV Sunscreen Milk, known to be the brand's strongest sunscreen. Its packaged in 60ml bottles, and can be applied to your face and body.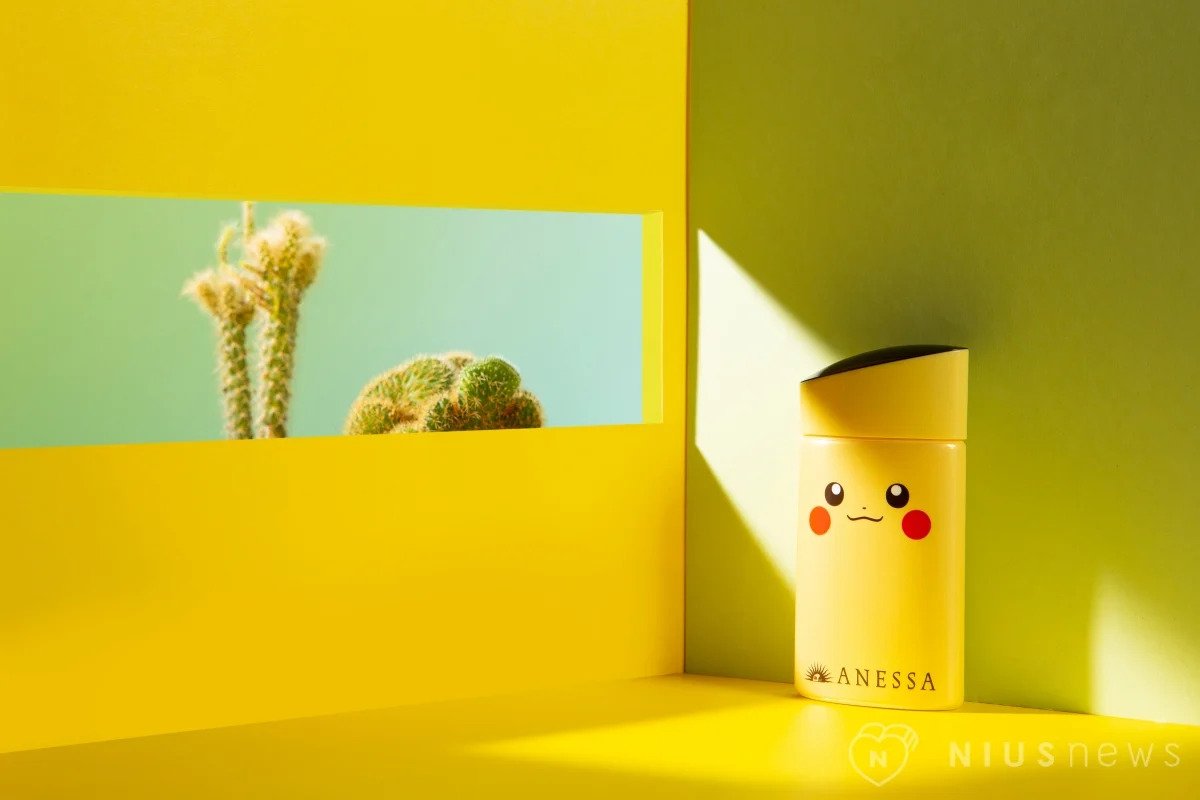 Source
It has the properties of SPF 50 +, PA ++++, and is also water-resistant. Bid farewell to your sunscreen being washed away the moment you hit the waters.
Plus, the sunscreen also boasts a light and milky texture that evens out on your skin without leaving a white residue. 
Protect Yourself From The Sun With These Adorable ANESSA x Pokemon Sunscreens
Currently, these limited edition sunscreens retail at ¥3,300 (~S$40.70). Unfortunately, they are available only in Japan, China and Hong Kong for now, which means forwarding freight services are needed to ship to Singapore. For more information about the sunscreen collection, you can check out ANESSA's official website. 
Also read: 
These Pokémon Swimming Floats Featuring Snorlax, Lapras & Pikachu Let You Use Surf While Suntanning