Pokémon Face Masks
Darlie recently released their special Darlie X Pokémon Collection, which gave us all some serious nostalgia about our favourite video game series. Well, time to add some stylish Pokémon masks to your collection – these will not only spruce up your stock of Poké-goodies but also keep you safe from Covid-19 at the same time. 
The collection is the second Pokemon-themed medical mask release from the Taiwanese brand JIUJIU and carries 6 different designs with bold prints of everyone's favourite Pokemon characters. Take your pick of Jigglypuff, Snorlax and more — don't forget to chime "I choose you!" when you've made your selection too. 
Mask Designs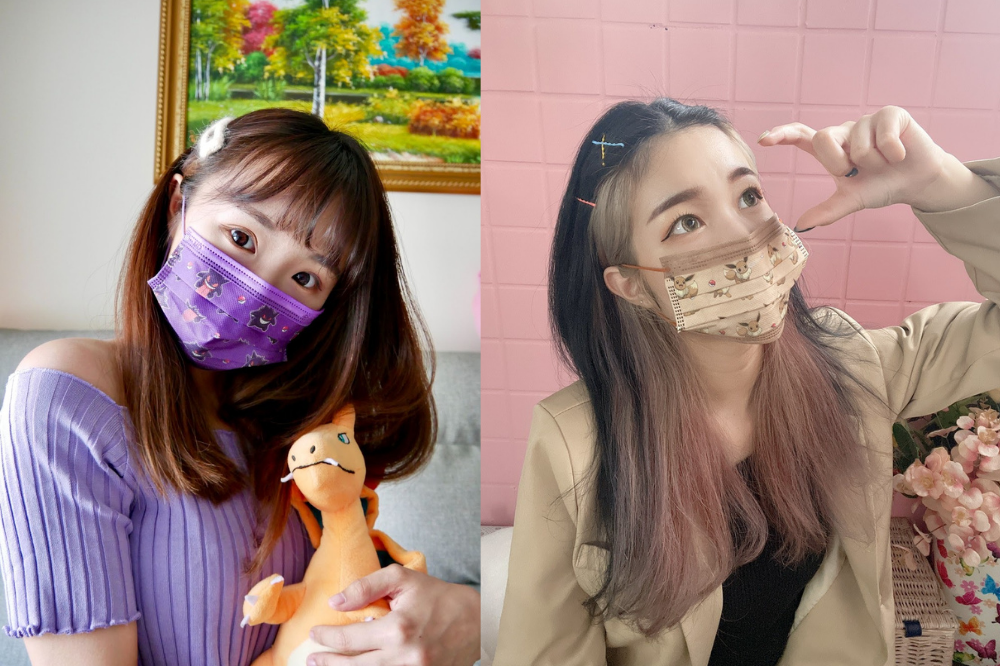 The masks come in adult sizes with 6 different colour options that are made to match the Pokemon characters printed on them. The bold options make the masks great additions to any monochrome or colour-blocked outfit ideas you have, and add some flair to your overall appearance. Bid farewell to worrying whether your mask looks unflattering in photos. 
The design of the masks consists of a triple layer that can filter off pollen, dust and even prevent moisture from getting through, which comes in handy to serve your Covid-19 safety needs.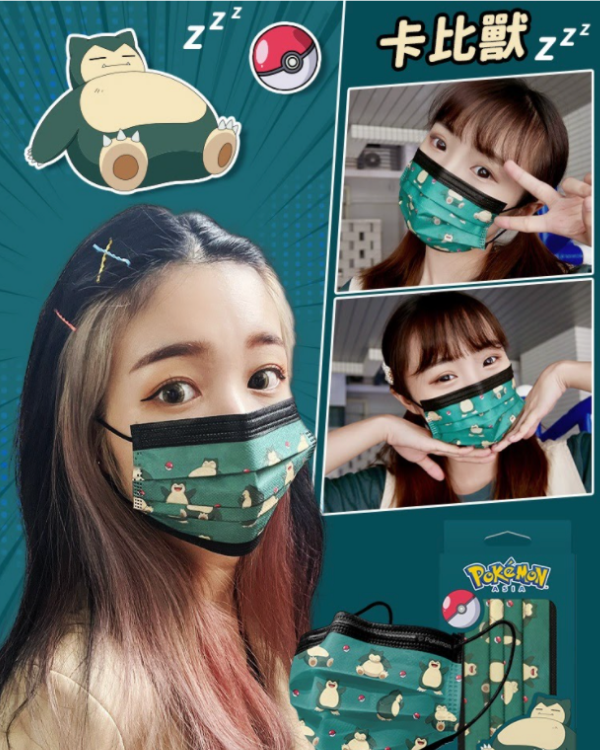 The Snorlax version of the masks comes in a warm forest green with black outlines and the chubby fella printed all over.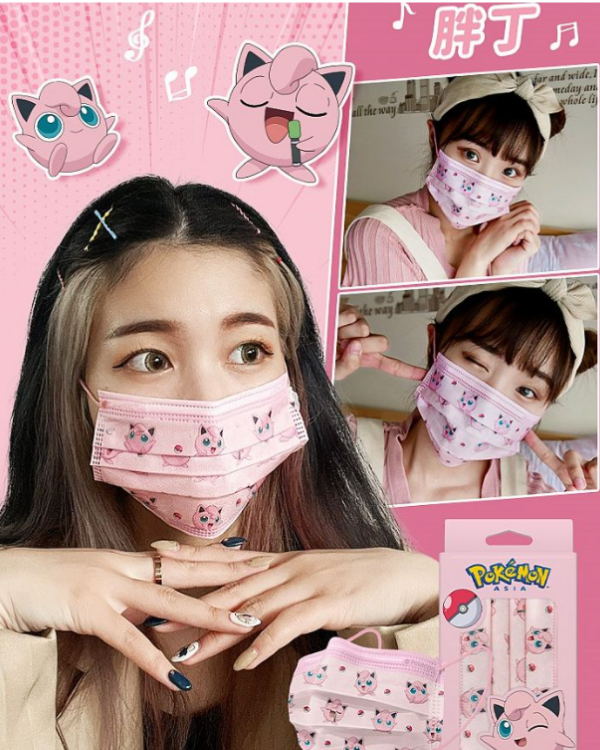 Catch Jigglypuff looking pretty in pink on a mask that'll add a dash of colour to your face, without any need for blush.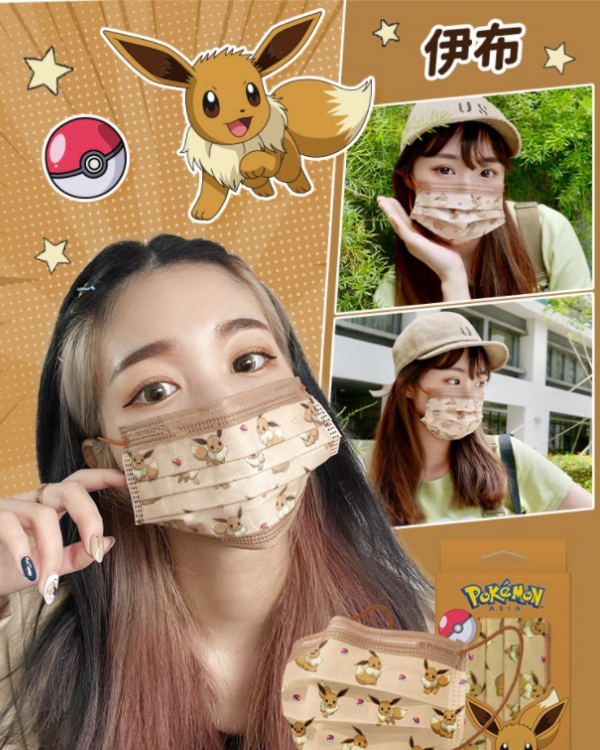 In need of a more neutral-toned mask? Eevee's got you covered with burnt-orange masks that'll match easily with a brown monochromatic ensemble.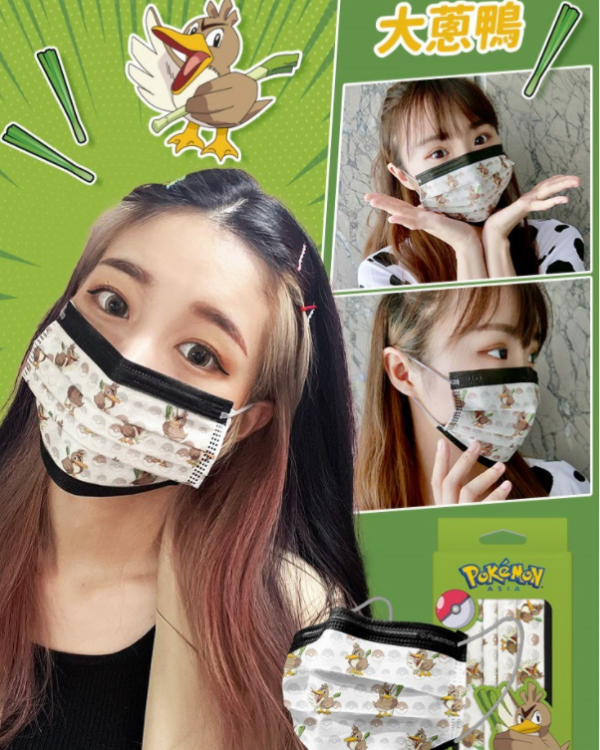 A Farfetch'd mask comes in a simple white. The design includes Pokéball prints and black details at the top and bottom, which gives one of the more muted masks of the collection a fitting vibrance.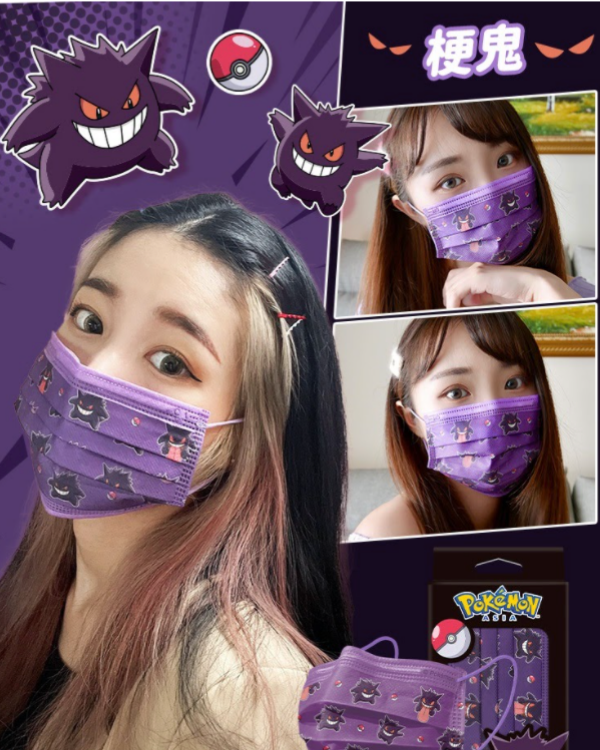 An ironic addition is the Gengar-themed design in purple. While the character is known to release poisonous gas and particles, this mask will instead protect you from them when worn outdoors.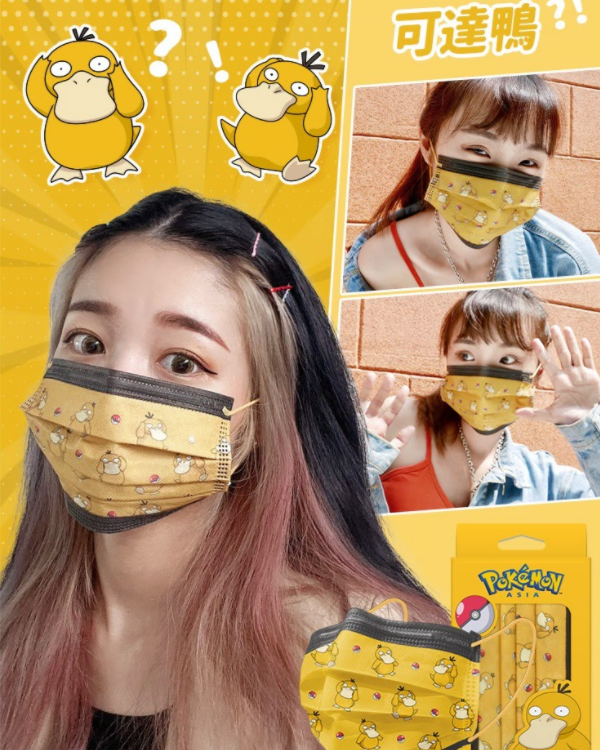 The collection isn't complete without Psyduck in a charming yellow, that'll surely add some brightness to your outfit — even if FBTs and class T-shirt are your clothing options of the day.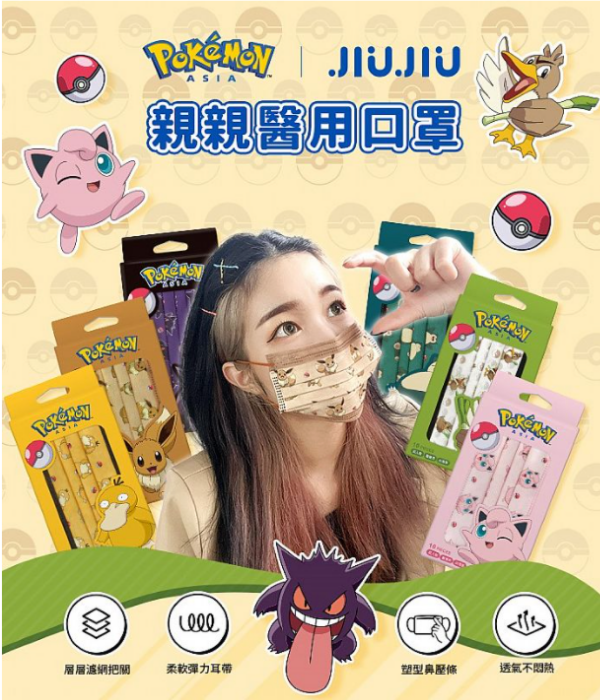 All the masks come in boxes of 10 pieces, with matching packaging that you can keep to store your mask or even collect. 
These Pokémon Face Masks Are A Cute And Sanitary Addition To Your Collection 
These masks are available on Shopee for $15.50 or from s3's website for 199TWD ( ~S$9.60). 
If you're bored of plain white or black masks, time to switch your OOTDs up with these vibrant Pokémon face masks instead.  
All images courtesy of s3. 
Also read:
This Pokemon Bridal Fair Will Let You Cop Jewellery To Make You Say "I Choose You" Instead Of "I Do"