Anti Social Social Distancing Tees And Hoodies
A group of friends have come together (don't worry, not literally) to create Anti Social Social Distancing tees and hoodies. They are now available via Instagram. 

Source
There is a white long-sleeved T-shirt retailing for US$40 (~S$57) and a black hoodie available for US$60 (~S$86). All profits will go to help Family Meal, a "Portland-based nonprofit providing financial relief to Oregon's food service & agricultural workers in medical debt crises."
These comfy apparel are perfect to serve your stay-home notice or self-quarantine as you social distance in order to protect you and your loved ones from the coronavirus. 
Based on Anti Social Social Club
The designs are meant to look like Anti Social Social Club apparel, which have been popular amongst Singaporean youth since about five years ago.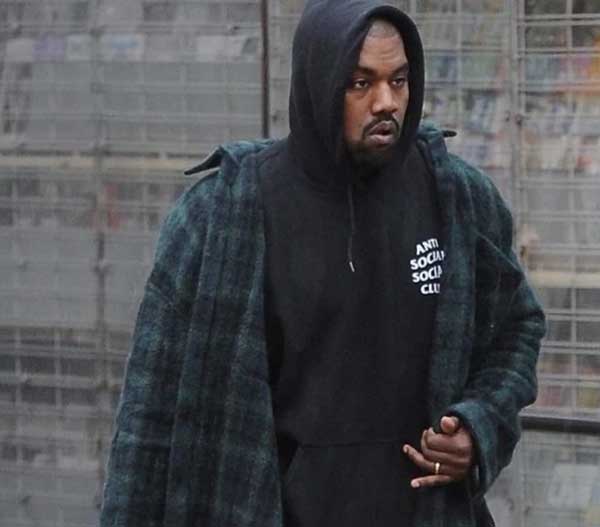 Kanye West in Anti Social Social Club apparel
Source
Singaporeans caught the trend from overseas, particularly in LA where the brand was gaining *ahem* virality. Rappers Travis Scott and Kanye West wore ASSC apparel and caps when it launched in 2015. 
Kim K wearing the ASSC 'I Miss You' cap in New York
Source
Miss Social Media, Kim Kardashian, also wore its 'I Miss You' cap to New York Fashion week and while filming her reality show, Keeping Up With The Kardashians.
Soon, the iconic black-and-white designs were seen on skaters, musicians and models in LA. Before long, it found its way across the world and eventually to our sunny island, on the backs of YPs who hung out in the *SCAPE / Cineleisure vicinity.  
Today, you can buy ASSC apparel off Carousell from about $80. 
Social Distancing Tees And Hoodies To Reflect Our Current Reality
These Anti Social Social Distancing tees and hoodies are a big "mood" while you lounge around the house. They are a chic way to remind your family members or housemates to stay at least 1m apart and not to go to the mall unnecessarily. 
Besides, getting them will help to contribute to a good cause. For now, shipping is only available within the US. Watch this space as we will update the information if/when worldwide shipping is available. 
Cover image: Source
Also read:
Starbucks' New Marble, Chrome & Monochrome Collection Will Match Your Minimalist BTO