Rich Kids In Singapore
Previously, we covered how 9 ultra-rich women in Singapore became leaders of their industries. But what about our local heirs and heiresses? While they may have been born into immense wealth, these 10 rich kids in Singapore certainly did not stay comfortable in their ivory towers. Here's a look at how they pursued their passions and achieved success in their chosen fields.
1. Kishin RK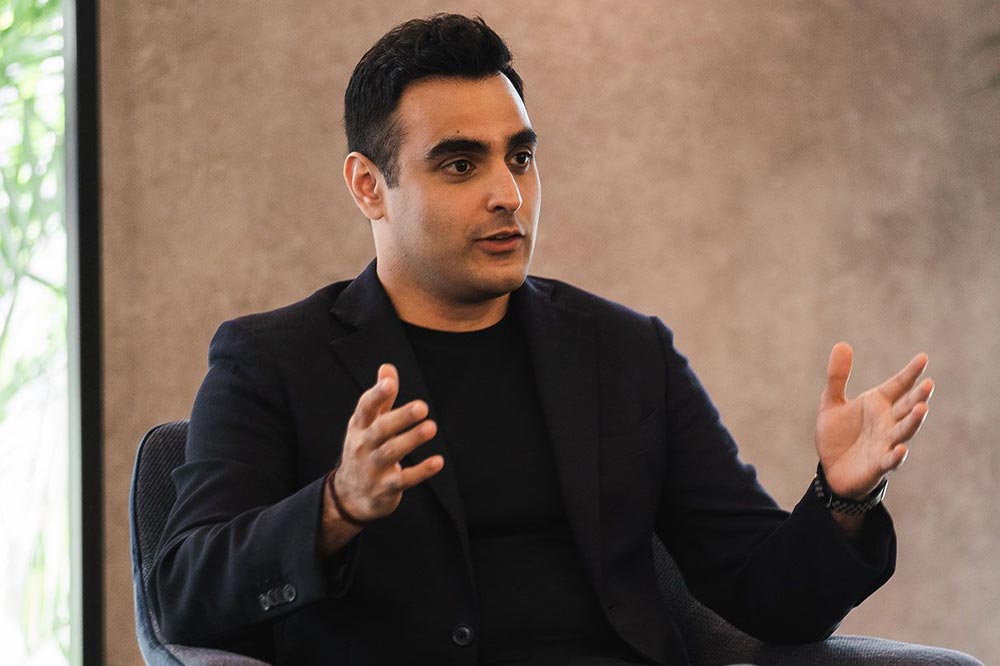 Source
Industry: Real estate, F&B 
Kick-starting the list is Singapore's youngest billionaire, Kishin RK. He is the son of Raj Kumar, founder of property development and investment company, Royal Holdings. According to Forbes, the father-son duo has a real time net worth of US$2.7 billion (~S$3.61 billion). 
Looking at Kishin's rise to top, you would probably consider him a real estate prodigy. He bought his first apartment when he was just 12 years old under the tutelage of his father. In 2006, after working for the family business for 3 years, Kishin decided to start his own company, RB Capital, using funds he acquired from selling an apartment gifted to him by his parents. 
Kishin is now one of Singapore's leading landlords. His real estate business RB Capital has acquired the sites for major projects like Holiday Inn Express Clarke Quay and Park Hotel Farrer Park. 
And, the businessman shows no sign of slowing down. In 2019, he co-founded TiffinLabs, an online food delivery and cloud kitchen operator. If you're unfamiliar with the concept, a cloud kitchen is essentially a central location for eateries to run a delivery-only business out of. Having leased more than 1,000 locations across Asia, the U.S. and Europe, the company plans to expand globally. 
Thanks to his business capabilities, Kishin was invited to be a guest advisor on The Apprentice: ONE Championship Edition, a special version of the popular reality show, in 2021.  
Follow Kishin on Facebook and Instagram.
2. Kim Lim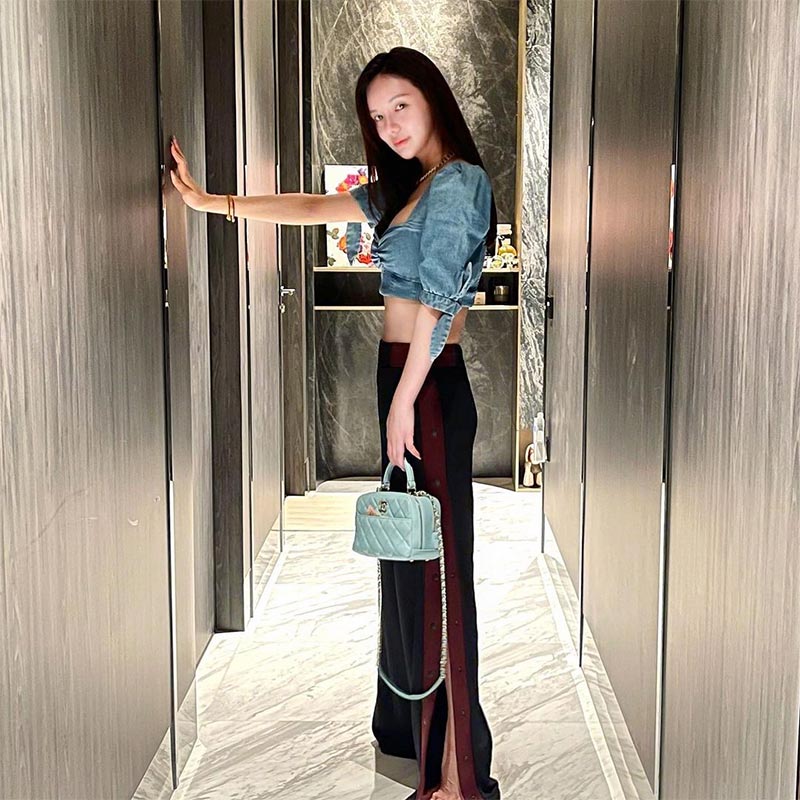 Industry: Beauty
Kim Lim is one of Singapore's most prolific socialites. Her father is Singaporean billionaire Peter Lim, who has a real time net worth of US$3.1 billion (~S$4.15 billion).
Many will know Kim for her large online presence with 295K followers on Instagram. However, the heiress is more than just a popular internet personality. Her passions lie in the beauty industry, with 3 different businesses to her name: Illumia Therapeutics, Illumia Aesthetics and Papilla Haircare. Even though she's the boss, Kim regularly dons her scrubs to help out at her clinics.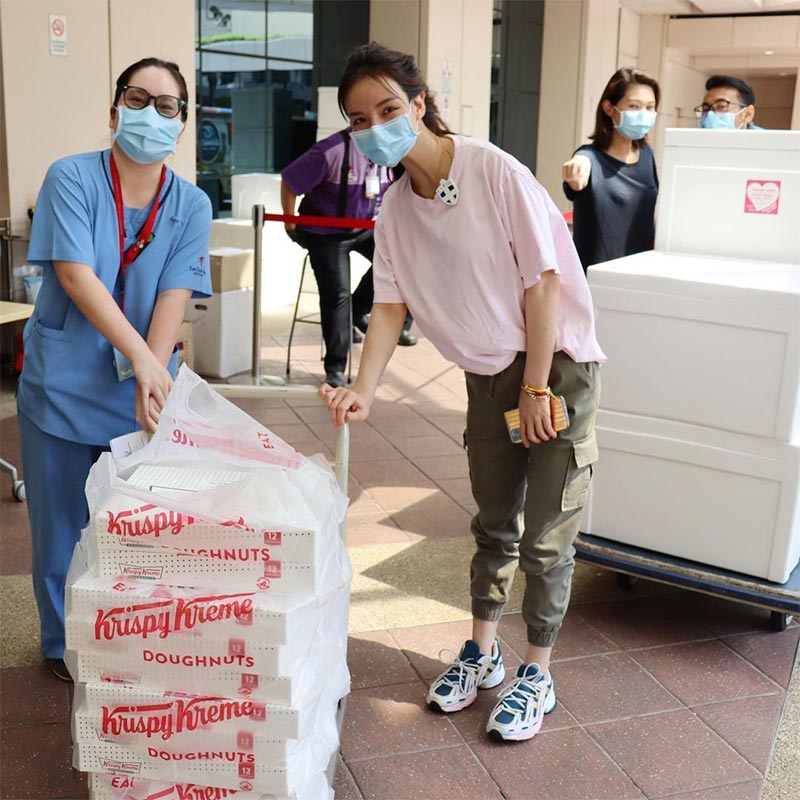 Apart from being an accomplished businesswoman, Kim also takes the effort to give back to the community. During the outbreak of the COVID-19 pandemic, she organised multiple food deliveries to support frontline healthcare workers in Singapore. 
Follow Kim on Instagram.
3. Claudia Sondakh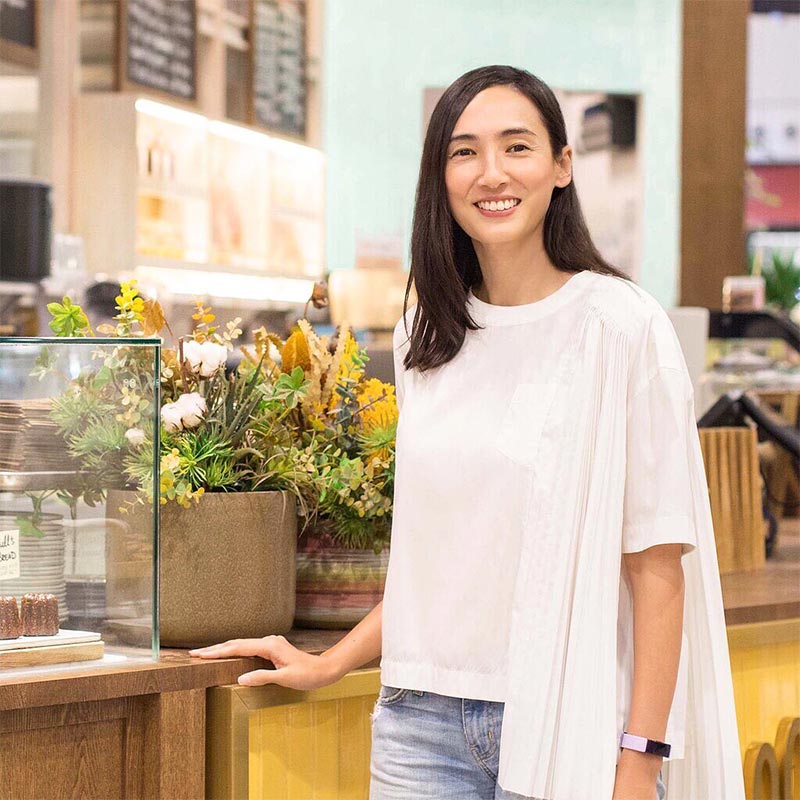 Industry: F&B
Claudia Sondakh is the daughter of Indonesian businessman, Peter Sondakh. According to Forbes, her father has a real time net worth of US$1.5 billion (~S$2.01 billion). 
Claudia was born in Jakarta but has lived in Singapore since she was 3 years old. She is best known for being an F&B entrepreneur. In 2016, she opened Plentyfull at Millenia Walk and its sister outlet, Plentyfull Bakery & Deli, at Great World last year. However, Claudia didn't jump the gun and go straight into starting a restaurant business. Before starting Plentyfull, she worked at Capella Singapore for 18 months, rotating between the kitchen departments to gain first-hand experience. 
Prior to discovering her calling in F&B, Claudia was part of the fashion industry. She has a Master of Fine Arts degree in Design and Technology from Parsons The New School of Design, and is the co-founder of 2 fashion ventures: Retail Therapy, a multi-label boutique, and Robe Raiders, which went on to merge with another pre-loved luxury fashion business, The Fifth Collection. 
Claudia is married to fellow local rich kid, Evan Kwee (see the next point), with whom she has 1 child. 
Follow Claudia on Facebook and Instagram
4. Evan Kwee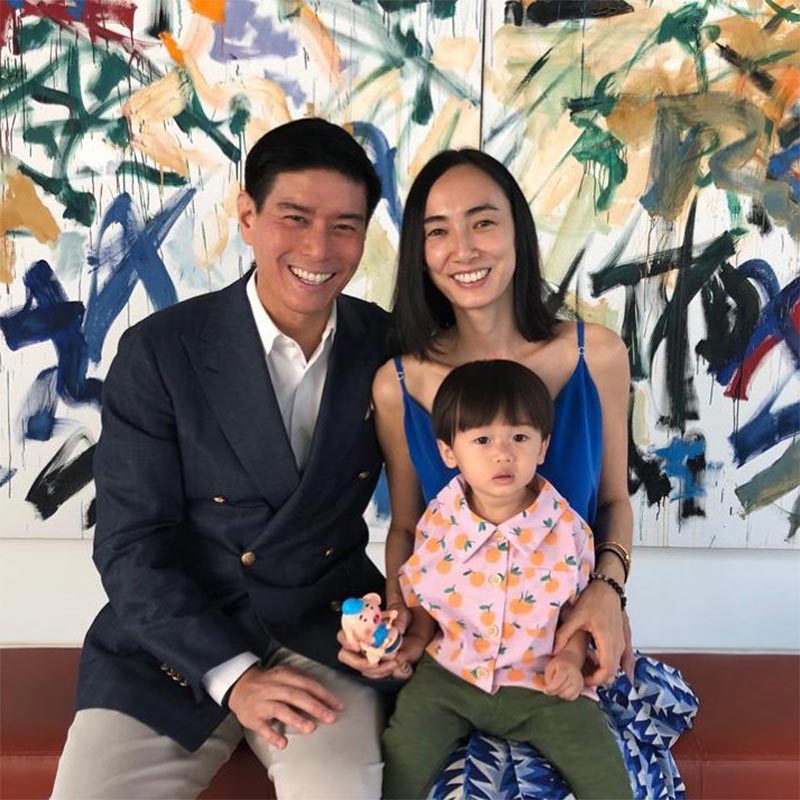 Industry: Real Estate, hospitality 
Evan Kwee is the only son of Kwee Liong Tek who, together with his brothers, has a real time net worth of US$5.6 billion (~S$7.5 billion), according to Forbes. His mother, Donna Kwee, is the daughter of George Aratani, the Japanese-American founder of Kenwood Electronics.
Evan has made a name for himself working in the family-owned Pontiac Land Group, a real estate and hotel development company. He joined the company in 2002 right after graduating from Babson College in the U.S. with a Bachelor's degree in Business Administration and Management, and has been working as Pontiac Land's Head of Design and Hospitality ever since. 
He also holds a leadership portfolio in another luxury hotel chain, Capella Hotel Group, which is partly owned by Pontiac Land Group. As its vice-chairman, Evan works closely with clients, architects and engineers in development efforts for the group. In an interview with Forbes, he describes setting up Capella Singapore's site in Sentosa as his first major project and that he was "involved in every stage" of the development. 
Follow Evan on Facebook and Instagram.
5. MJ Kuok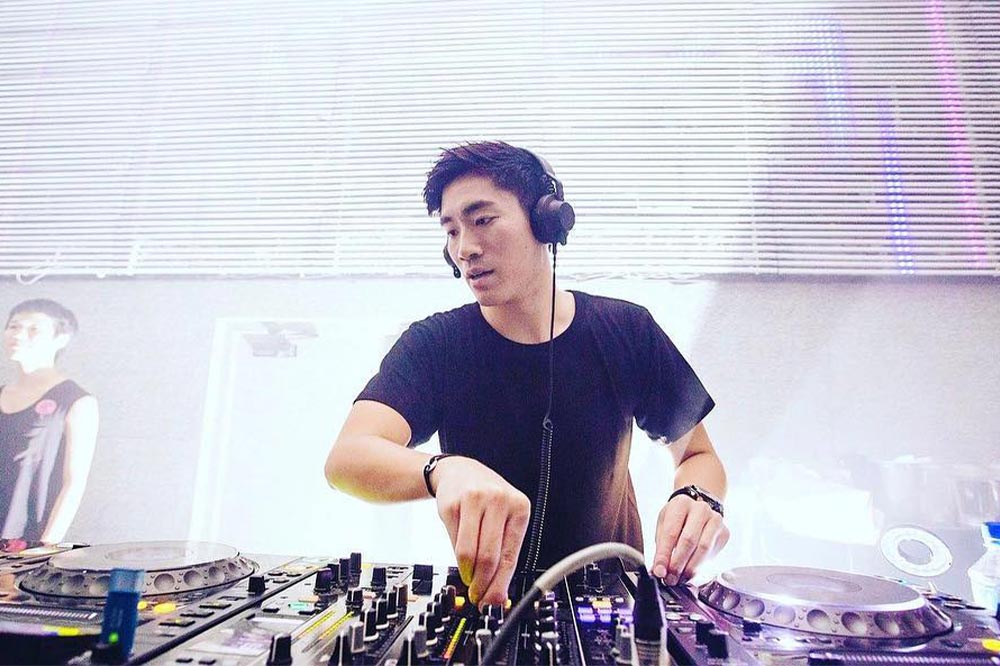 Industry: Music 
If you were a die-hard Singapore Idol fan back in the day, you might be familiar with season 3 contestant, MJ Kuok.  He is the grandson of Malaysia's richest man, Robert Kuok, who has a real time net worth of US$12.6 billion (~S$16.8 billion), according to Forbes. 
After finishing in 14th place on the show, MJ went on to further his studies, obtaining a Bachelor of Arts in Communications from Stanford University. Subsequently, he went to work for his family in Hong Kong for 3 years. 
Currently, MJ is back in the music scene. He founded his own record label, Oceana Label, in 2012. As a DJ and EDM artist, he released music under the moniker of MMXJ for a period of time, performing sets at clubs like Zouk. He also collaborated with local artist Gentle Bones on his debut single "Kings" in 2015. The producer now makes music using his real name. MJ's most recent single, "Journey" was released on 2 April this year. 
Follow MJ on Facebook and Instagram.
Also read:
9 Ultra-rich Women In Singapore And How They Got Their Wealth
6. Arissa Cheo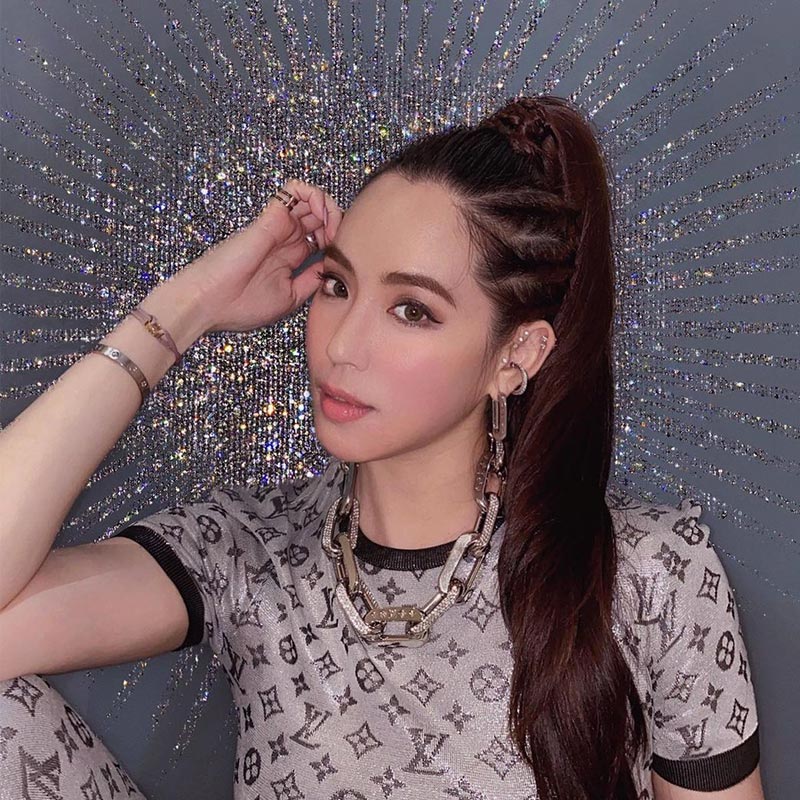 Industry: Fashion 
Next on the list of rich kids in Singapore is Arissa Cheo. Her father Cheo Tong Choon runs edible oil business, Mewah International, which had a revenue of US$344 million (~S$461 million) last year. 
Arissa is another entry on this list with a formidable online presence. She is perhaps best known for being a popular fashion influencer, with 359K followers on Instagram. She was also married to Taiwanese singer-actor Vanness Wu from 2013 to 2018. 
Although her family's interests lie in oil, Arissa decided to strike it out in the fashion industry. In 2009, she set up Carte Blanche X, an online retailer specialising in indie fashion labels. She went to found her own fashion label, Arissa X, in 2016. The label has collaborated with other designer brands such as Revé by René and Tocco Toscano.
Follow Arissa on Facebook and Instagram.  
7. Mae Tan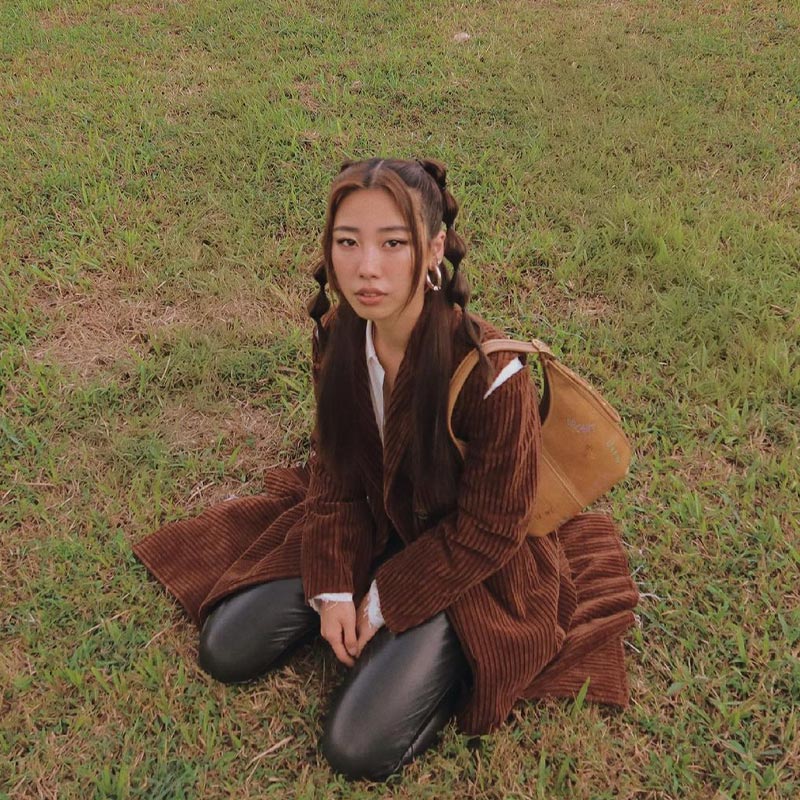 Industry: Fashion, entertainment 
Mae Tan is the daughter of Dave Tan, CEO of luxury watch brand, Richard Mille in Asia. 
You might recognise Mae from the Netflix reality series, Singapore Social. Aside from being a reality TV star and fashion influencer, she also used to be the creative manager of local multi-label boutique, Surrender. 
Her talent isn't limited to fashion and styling. Mae made her directorial debut on Narelle Kheng of The Sam Willows' first solo music video, "Outta My Head" in 2019. 
Fun fact: Mae happens to be the goddaughter of acting legend Jackie Chan.
Follow Mae on Facebook and Instagram.
8. Kane Lim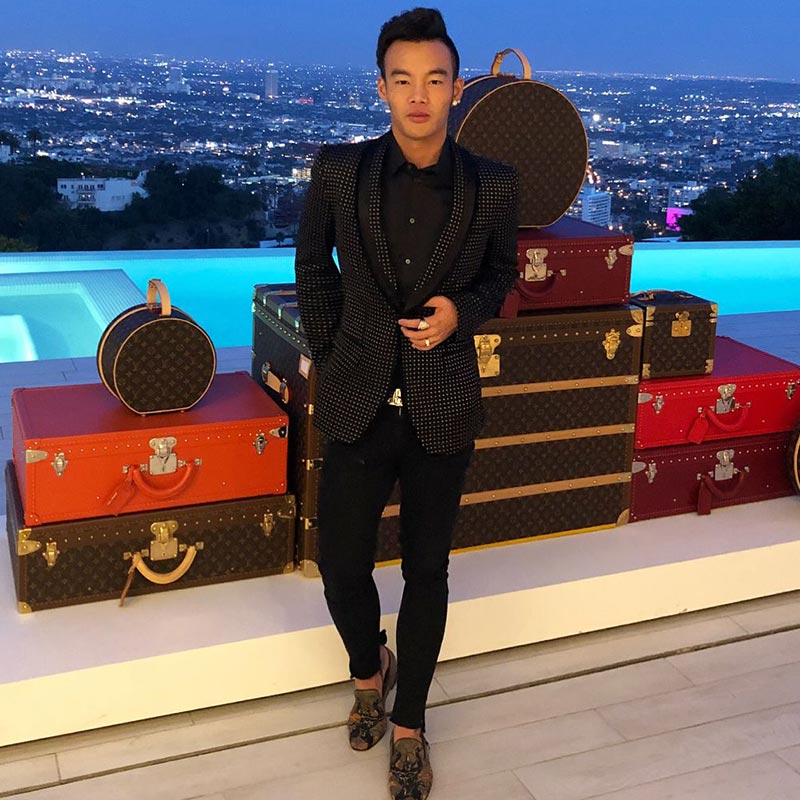 Industry: Finance, entertainment 
It seems rich kids in Singapore have a knack for appearing on reality television. Next up, we have Kane Lim, best known for appearing on Bling Empire. 
Though not much is known about Kane's family, there is no doubt that they're ultra rich. His father runs a billion-dollar company, with dealings in oil, shipping, tanking and real estate. 
For those who binged Bling Empire on Netflix, you also have Kane to thank for your entertainment. Together with his co-star Kelly Mi Li, the pair came up with the idea for the reality show after the popular Crazy Rich Asians came out. The two went on to help assemble the cast for Bling Empire together. 
On top of his family's fortune, Kane has been rolling in his own dough as well. The reality star started investing at just 17 years old. By the time he was 18 to 19, he had made a sum of around 7 figures. Today, he runs the LA-based investment firm, Kix Capital.
Follow Kane on Instagram.
9. Alexander Chew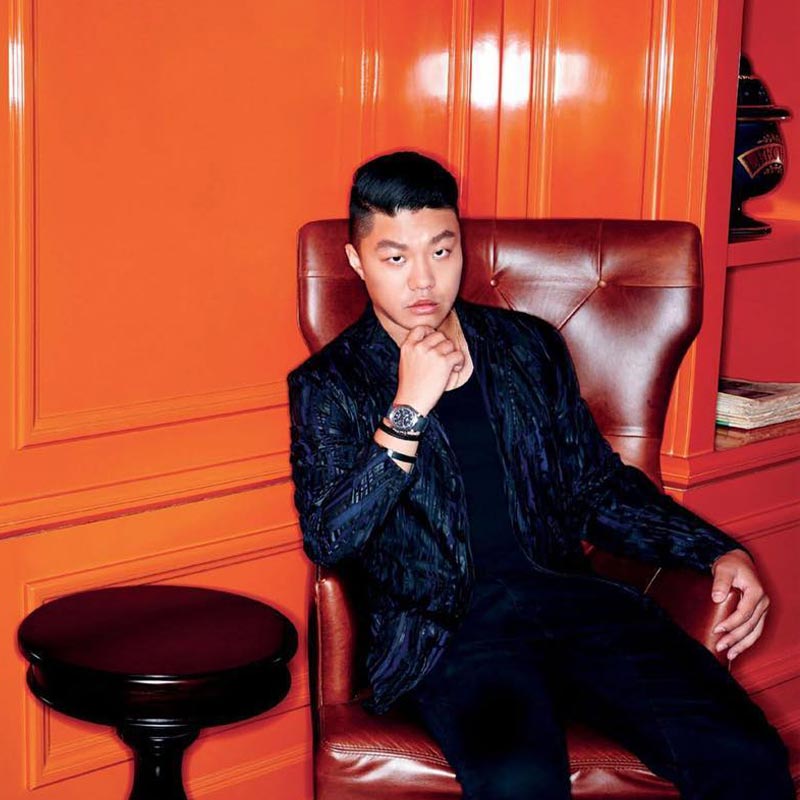 Industry: Entertainment, F&B
Like Kane, Alexander Chew's family maintains a low-profile. His father ran the KFC, Taco Bell and Pizza Hut franchises in Thailand. 
Alex's accomplishments will be noteworthy for all the party people out there. Together with his business partner Raj Datwani, the pair is responsible for bringing Ultra, a popular electronic music festival to Singapore. As its executive producer, Alex oversees many planning aspects of Ultra, including logistics and marketing for the event. 
Together with Raj, Alex also co-owns 1 Michelin Star restaurant, The Kitchen at Bacchanalia. In addition, he also runs Madison Rooms, a private executive business lounge in Singapore. 
Follow Alex Chew on Instagram.
10. Wee Teng Wen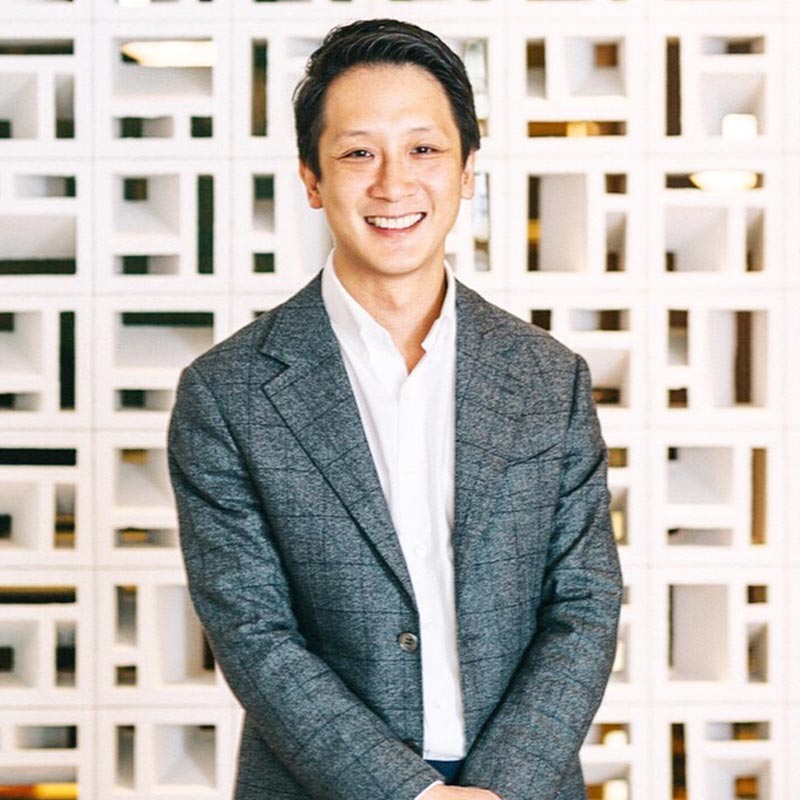 Industry: F&B, hospitality, lifestyle 
Wee Teng Wen is the son of Wee Ee Cheong, CEO of United Overseas Bank. Teng Wen's grandfather is Wee Chow Yaw, a Singaporean billionaire with a real time net worth of US$7 billion (~S$9.38 billion), according to Forbes. 
Instead of going into banking like his father and grandfather, Teng Wen branched out into the lifestyle and hospitality sector. The entrepreneur co-founded The Lo & Behold Group in 2005.  He and his partner pumped in $400,000 of their personal savings into opening the group's first concept, Loof. 
Presently, Teng Wen has 15 F&B, lifestyle and hotel concepts under his charge. These include popular establishments like The Warehouse Hotel and Tanjong Beach Club. In 2017, he received the Outstanding Tourism Entrepreneur award from the Singapore Tourism Board. 
Teng Wen is married to local artist, Dawn Ng with whom he has 1 child. 
Follow Teng Wen on Facebook and Instagram.
These Rich Kids in Singapore Have Achieved Their Own Success 
While this group of rich kids in Singapore were born with a silver spoon, they have definitely worked hard to strike it out on their own. Hopefully, their stories can serve as inspiration for you to defy expectations and chase your own dreams no matter what field it may be in. 
Also read:
Why Bling Empire Reminds Me That Being Ordinary Is Extraordinary