Art Now Singapore
Now that fully vaccinated Singaporeans can hang out in groups of 5, many are exploring new places to visit and looking for unique things to do. For those who enjoy both art and culture, why not visit a museum that offers both. 
Tucked away in Raffles Hotel Singapore is Art Now, an art gallery that makes creative designs and intriguing art pieces accessible to the public with free admission. Spanning 6 units, the space also includes a retail showroom, design gallery and exhibition rooms. 
Unique Bearbricks on display
For those who are not aware, Bearbricks originated in Japan. The figures are only released as a series twice a year, contributing to its rarity and hefty price tag. In Art Now, you will find a wide array of Bearbricks collectables that are available for purchase.
The bear-like figures feature collaborations with familiar characters such as Pikachu, Rilakkuma and Mickey Mouse.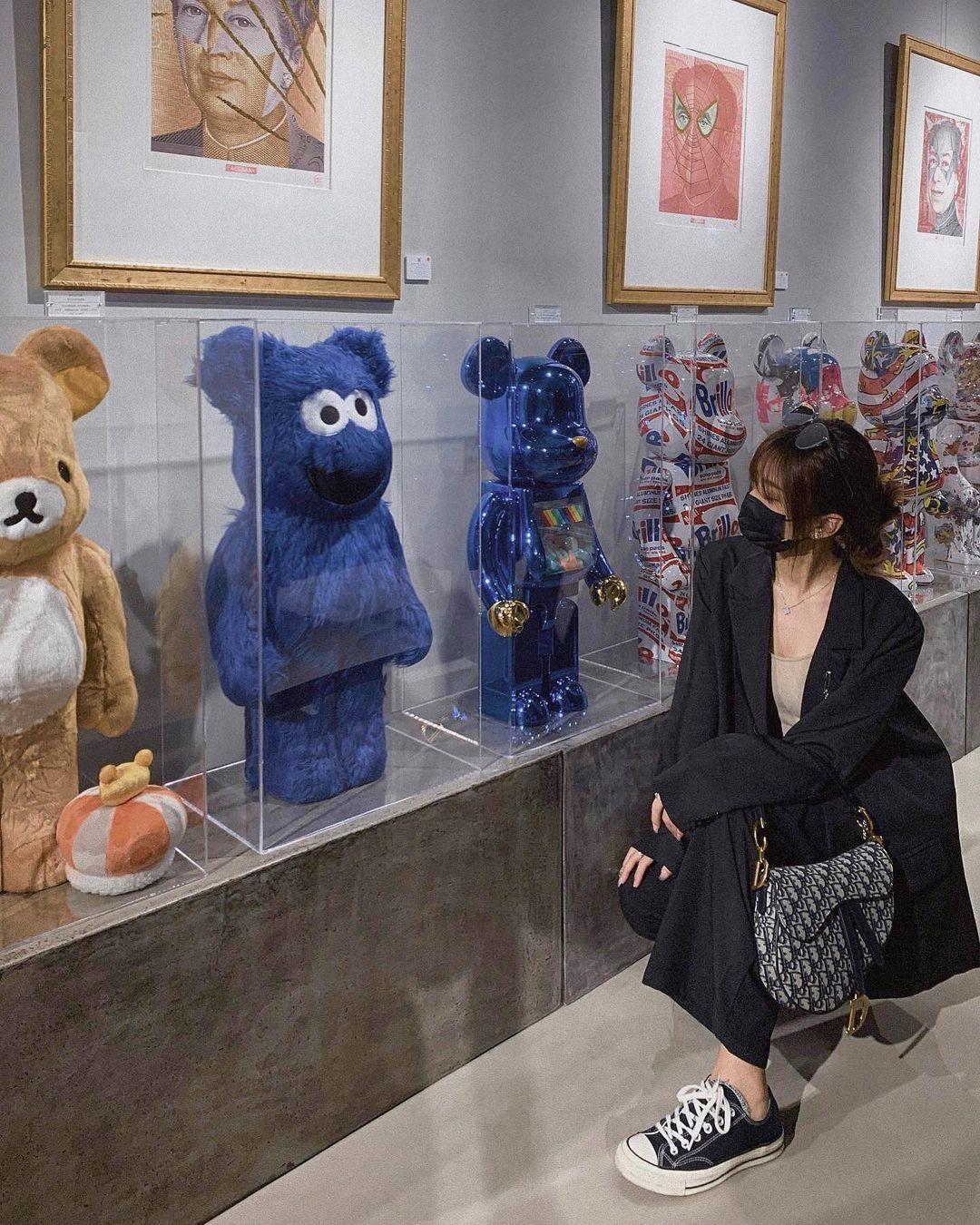 Source
Each of the figures is stored in a plastic casing to prevent the accumulation of dust and to keep them in pristine condition. While you can't touch them, you can admire and take pictures together with these rare items. 
Wax Figures
If travelling to Madame Tussauds Singapore is too much of a hassle, you can also find wax figures in Art Now. 
Source
Put on your best smile when you strike a pose with renowned figures such as Pablo Picasso, Vincent Van Gogh, and Albert Einstein. 
Source
Source
The realistic wax sculptures will get you wondering if you've travelled back in time to meet these brilliant minds in the flesh.
IG-Worthy Photo Spots
As an art space inspired by pop culture, Art Now also has IG-worthy spots for you to pose at.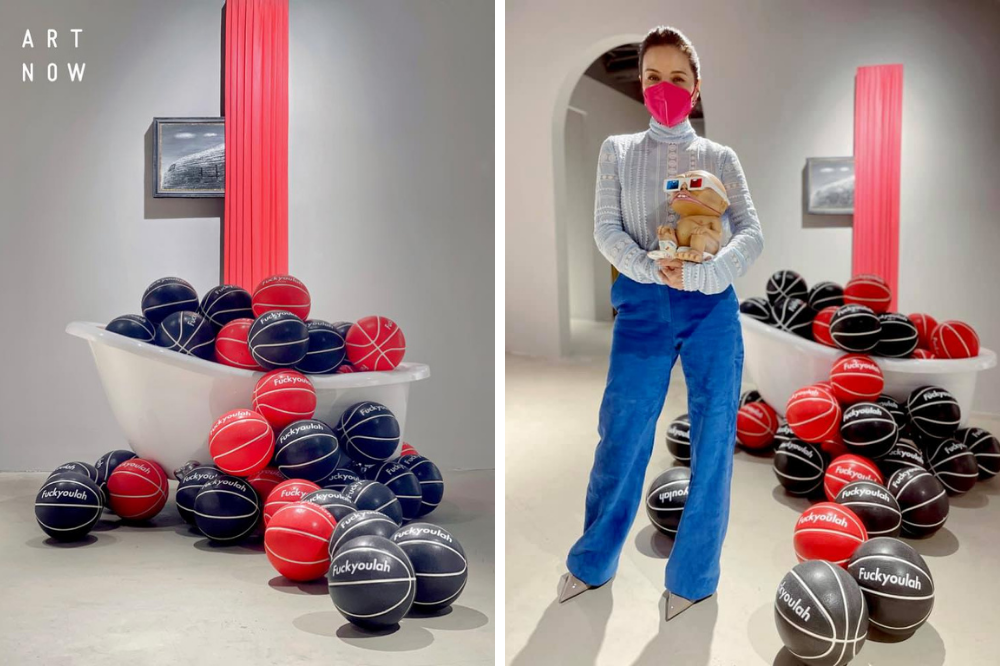 Source
You can update your Instagram feed with photos of you going "ballistic" in a bathtub filled with red and black basketballs by FLABSLAB.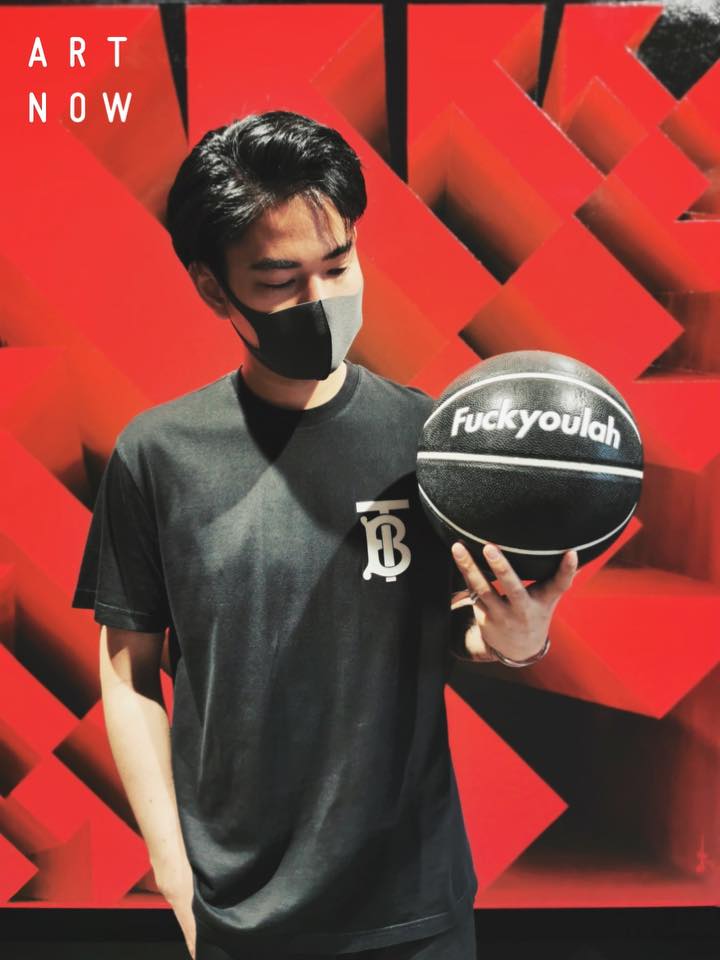 Source
However if plan on keeping things PG-friendly, you might want to blur out the words on the basketball as they read "f*** you lah" – a classic Singaporean phrase. 
Fine Art And Other Fashion Accessories 
For serious art collectors who are looking for new pieces to take home, Art Now has seasonal collections by various designers and artists. 
Source
Walk down the aisles of their 2 main galleries which house fine art designs and exclusive fashion apparel.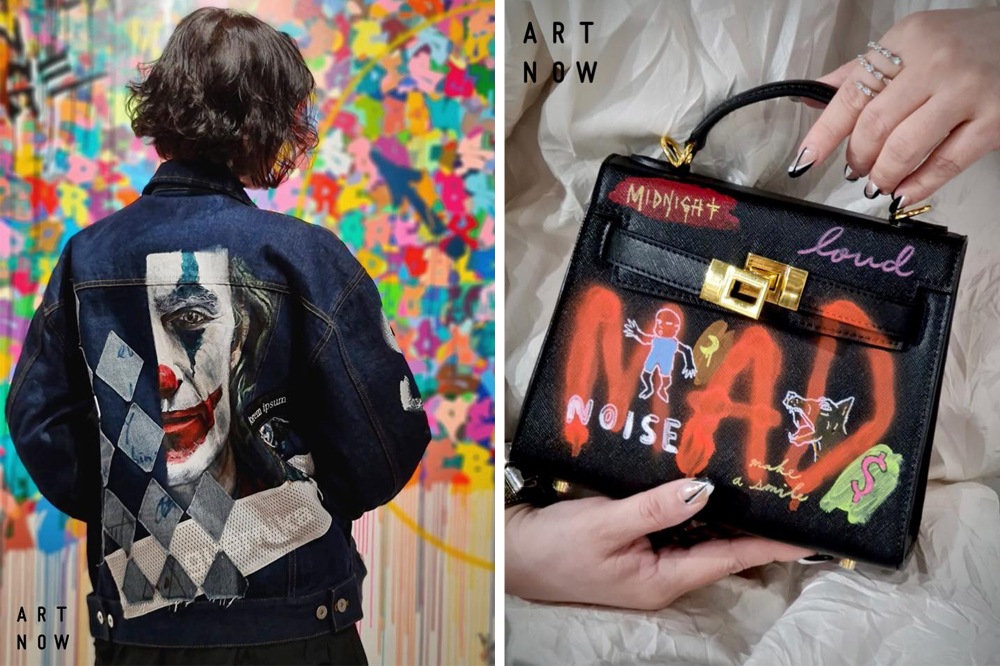 Source
Earlier in July, Art Now released a collection by Japanese graffiti artist, Shinichiro Inui. Through his designs on jackets and handbags, you get to see his take on street art. You can also spot his references from iconic movie characters such as The Joker.  
Get In Touch With Your Artistic Side By Visiting Art Now
With P2HA almost coming to an end, you can now plan a trip to Art Now to explore the creative art scene in Singapore. This would make a great budget-friendly date idea, since admission is free. For more information, you can check out Art Now's official Facebook and Instagram. 
Art Now Singapore
Address: 328 North Bridge Road, #02-32, Raffles Hotel Arcade, Singapore 188719
Operating hours: 12-7pm, Daily
Also read: 
14 Fun Indoor First Date Ideas For Couples Afraid Of The Singapore Heat & Awkward Conversations