Hello Kitty Beer

Hong Kong craft beer company Young Master Brewery has collaborated with Sanrio on 2 limited-edition beers. The Hello Kitty beer and Aggretsuko beer are now available at Cold Storage Singapore.
Young Master x Hello Kitty beer
Young Master is known for its inventive flavours and innovative collaborations. This one is no different.
Source
Apple Pie A La Mode is an apple vanilla cream ale, inspired by the cat's favourite dessert. After all, Hello Kitty loves apples so much, she even uses them to measure her height and weight. For non-Hello Kitty fans, that would be 5 apples and 3 apples respectively.
The cream ale has notes of caramelised apples and cinnamon and, of course, vanilla. It almost sounds more like dessert than an alcoholic beverage, and should be easy to drink since it is 4.5% ABV (alcohol by volume).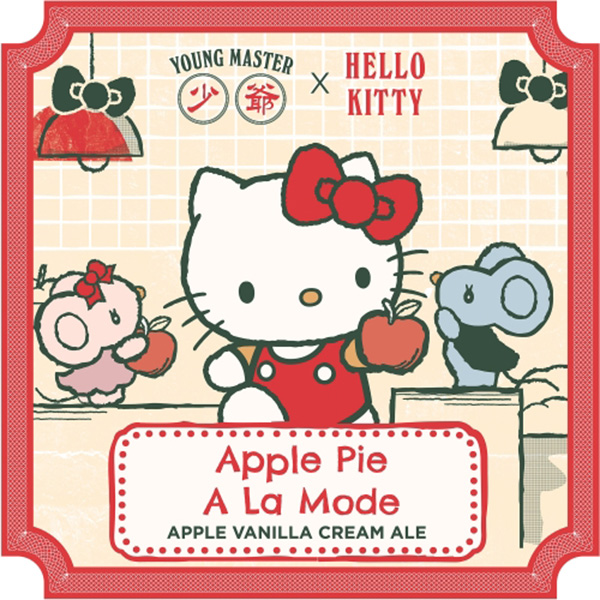 Source
Even if you're not a beer person, we'd get it for the cute factor of the label alone. She's accompanied by her mice friends, Judy and Joey. In a show of solidarity, Judy and even the hanging lamps all have bows on them too.
Also read:
Hello Kitty x Zojirushi Rice Cooker Will Let You Whip Up Your Next Omurice Meal Adorably
Young Master x Aggretsuko beer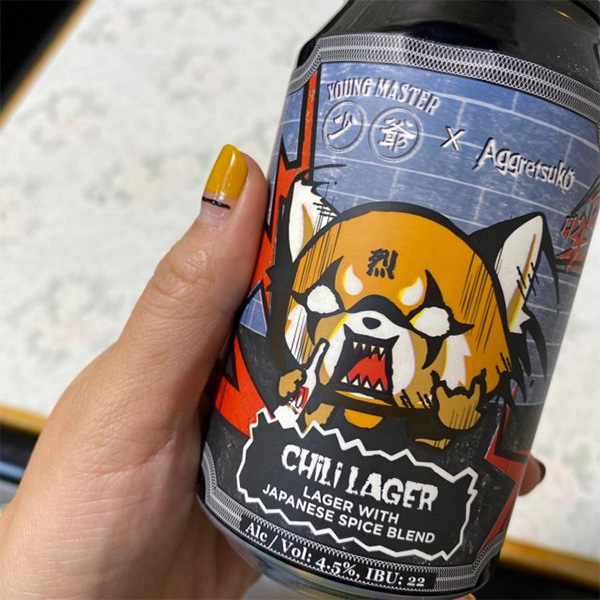 Source
Young Master has also collaborated with Aggretsuko on a beer.
The Chili Lager is befitting of the cartoon's rage-filled lead character, Retsuko. Made using a Japanese spice blend, the beer also has 4.5% ABV. Perfect for washing down any angst left after working on a big pitch or presentation.
Hello Kitty Beer Has Arrived In Singapore 
Young Master's Hello Kitty beer and Aggretsuko beer retail for $7 a can at Cold Storage Singapore. You can also purchase any 2 Young Master beers for $8.90 on Cold Storage's website.
Also read:
Funko Will Be Releasing Rainbow Hello Kitty, SpongeBob & Batman Pops To Support The LGBTQ+ Community