Balenciaga Sneaker Sculpture
Between five-toed shoes as well as shoes that, according to Cardi B, look like socks, Balenciaga has dropped many unique and almost weird shoes. Now, one of its newest sneaker designs is a shoe that you can't even wear. The shoe, technically a sculpture, was designed to celebrate Balenciaga's popular Track.2 sneakers. Oh and, it costs $8,790.
The sculpture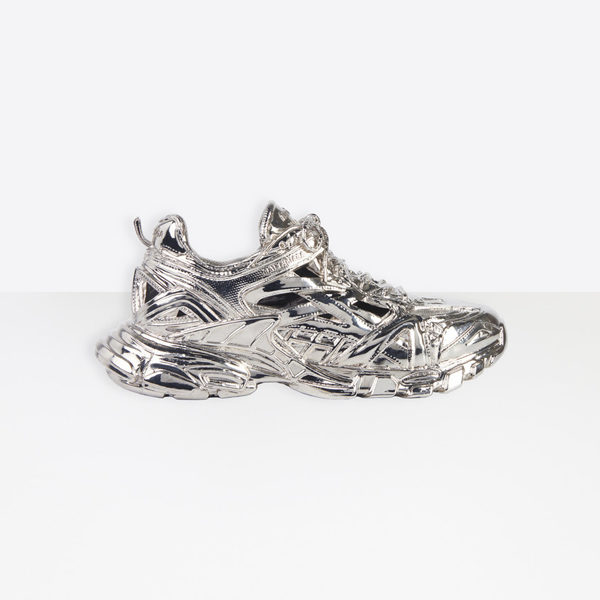 There are only 20 Track.2 Sculptures available worldwide, so it would be a special cop for shoe fanatics. Most sneakerheads enjoy collecting shoes and not wearing them in order to keep their kicks in pristine condition. With this sneaker, that's the whole point.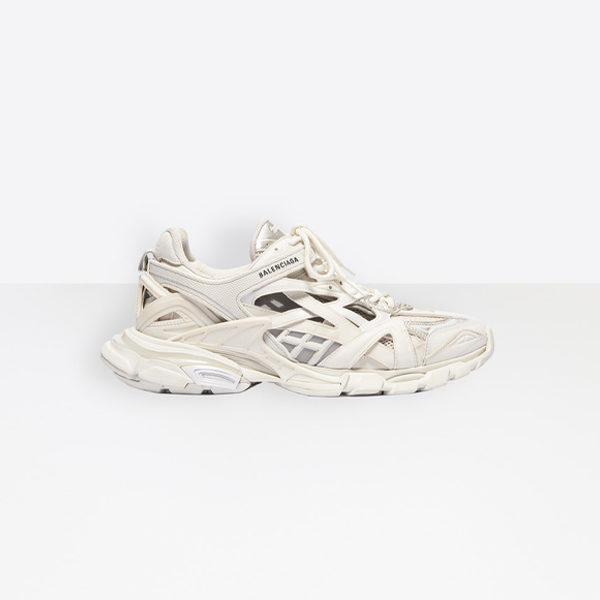 Modelled after the brand's Track.2 sneaker in a size 41, the Track Sculpture consists of 16 individual cast brass pieces were soldered together to accurately capture the layered design of the original shoe's silhouette.
The made-in-Italy sculpture is the first instalment from Balenciaga's new Object line, which will consist of individual drops that range from collectibles like this to items for everyday use.
Also read:
Balenciaga Has A New Hoodie That Looks Just Like Singapore's "Danger – Keep Out!" Sign
Sneaker necklace
The Track.2 is one of Balenciaga's most popular shoes. In fact, it is so highly coveted by hypebeasts, there is even a necklace form of the sneaker. The Mini Track.2 Necklace costs $675 for a thin chain and a bronze Track.2 pendant, so you can show off your love for these shoes with some bling. It may even go well with your Balenciaga Hoodie.
The Balenciaga Track.2 Sneaker Sculpture Is Ideal For Hypebeasts Who Don't Like Dirtying Their Shoes
For those who don't mind dropping close to 10 grand for a shoe made of brass, the sculpture is available on Balenciaga Singapore's website, along with the original Track.2 sneakers and necklace. Keep an eye out for the other items in the Objects line, which may be released soon.
Cover: Source
Also read:
These Atas Spike Sneakers Cost Over $1,000 For Those Who Really Need Their Personal Space On The MRT