Balenciaga Trash Bags
From speaker bags to Crocs stilettos, Balenciaga sure knows how to surprise us all with some of the most unconventional fashion statements. 
With their recent Winter 2022 show, the fashion giant has once again outdone themselves with a seemingly familiar item — a trash bag, or as they'd like to call it, the Trash Pouch.
The pouch
It is exactly what you envision it to be — a bag that makes you look like you're constantly taking out the trash. Whether this is a bold fashion "look" or just a practical joke, this Trash Pouch costs USD$1,790 (~S$2,470.40), making it the most expensive trash bag in the world.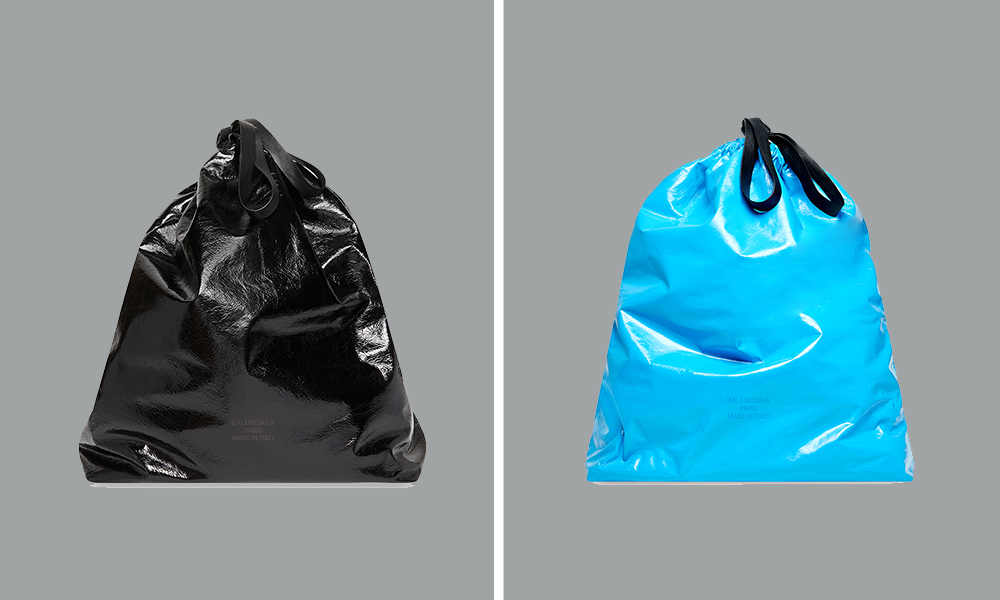 Made from calfskin leather, these pouches were also brushed with a light coat to give off the same shiny "plastic" exterior that a trash bag has. Spot the subtle branding printed at the front of each bag for an added atas feel.
You can choose from four colours — black, blue, yellow and white.
Get the black one for a basic but mysterious look, while the blue one will help fulfil your inner environmentalist agenda.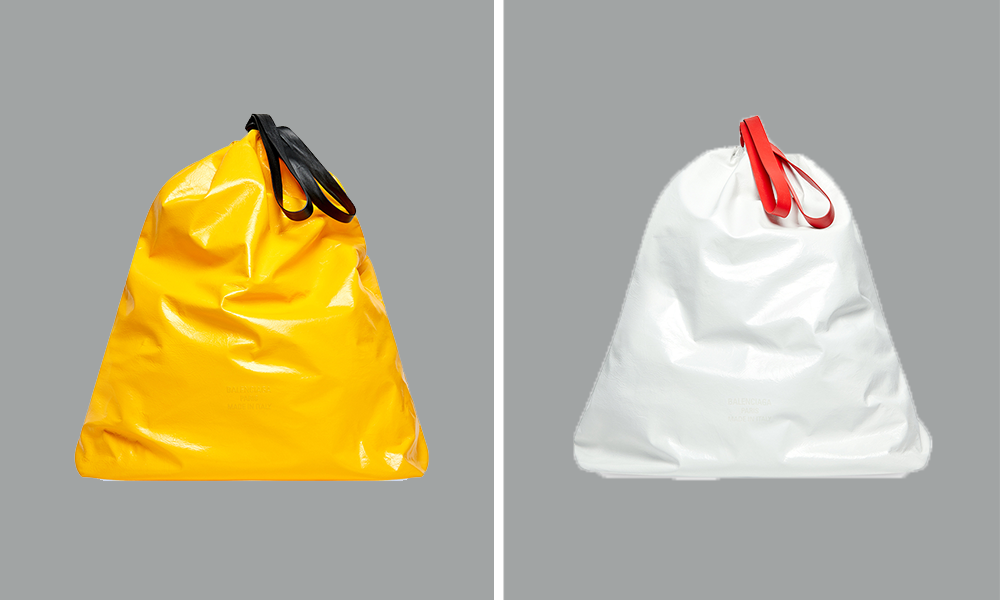 Flaunt the bag proudly by getting your hands on the yellow version. Its vibrant colour is sure to turn heads which is probably what you would want after spending that much on a leather trash bag.
Alternatively, as National Day slowly creeps closer, go patriotic and choose the white version. With its red straps complementing the pure white exterior, it will be an easy addition to your daily OOTDs.
These Balenciaga Trash Pouches Further Prove That Fashion Is Indeed A Wild Card
There is no denying that some fashion trends are inexplicably absurd, but they are also  what make the world of fashion much more interesting. It's one thing to design these creations, but another thing entirely to wear them out.
Unfortunately, the Balenciaga Trash Pouch is not available in Singapore just yet, but you can find out more about this unique bag and other looks from the Winter 2022 runway on their official website.
All images courtesy of Balenciaga.
Also read:
Balenciaga x Bang & Olufsen Has A Speaker Bag So You Can Bring The Party Wherever You Go