Best K-Drama Kisses Of 2022
Let's admit it — replaying cute K-Drama scenes over and over again while gushing over every swoon-worthy act is something we are all guilty of. No matter how unrealistic a scene gets, this little guilty pleasure of ours will never die out as it gives us a way to escape from the harsh reality of life.
The kissing scenes that we commonly associate with K-Drama are what make each show feel even more personal. With half the year already gone, here are the 8 best K-Drama kisses of 2022 so far that have got us swooning on repeat.
1. Business Proposal – Kang Tae Moo and Shin Ha Ri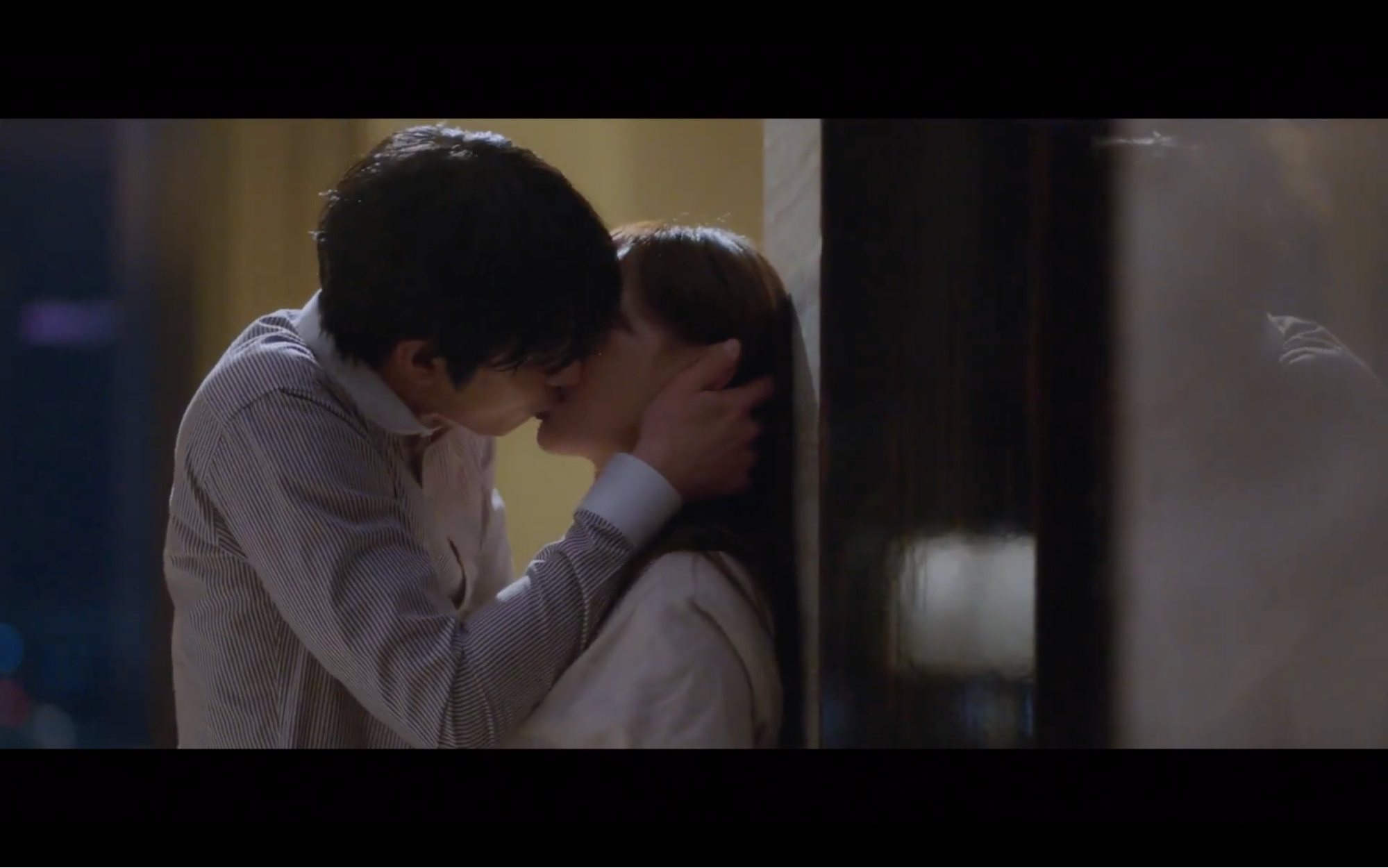 Source
As the hottest K-Drama of 2022 so far, Business Proposal has brought us many memorable scenes that left us all in awe. Combining all of the typical K-Drama cliches, this show has also given us multiple kissing scenes between the main lead couple, Kang Tae Moo and Shin Ha Ri.
The most notable one would be in Episode 11, when Tae Moo comforted Ha Ri at Nam San Tower after she retaliated against his grandfather's wishes. The two ended up in a hotel suite, where Tae Moo gave Ha Ri a back hug, which then turned into a steamy make-out session. Things escalated, and they ended up in bed, which drove fans wild.
This was fresh coming from Kim Se Jeong, who plays Shin Ha Ri, as fans had not expected her to act out a bed scene with fellow actor Ahn Hyo Seop. The cliche but sweet build-up to the unexpected bed scene made it even more memorable for many viewers.
2. Business Proposal – Cha Sung Hoon and Jin Young Seo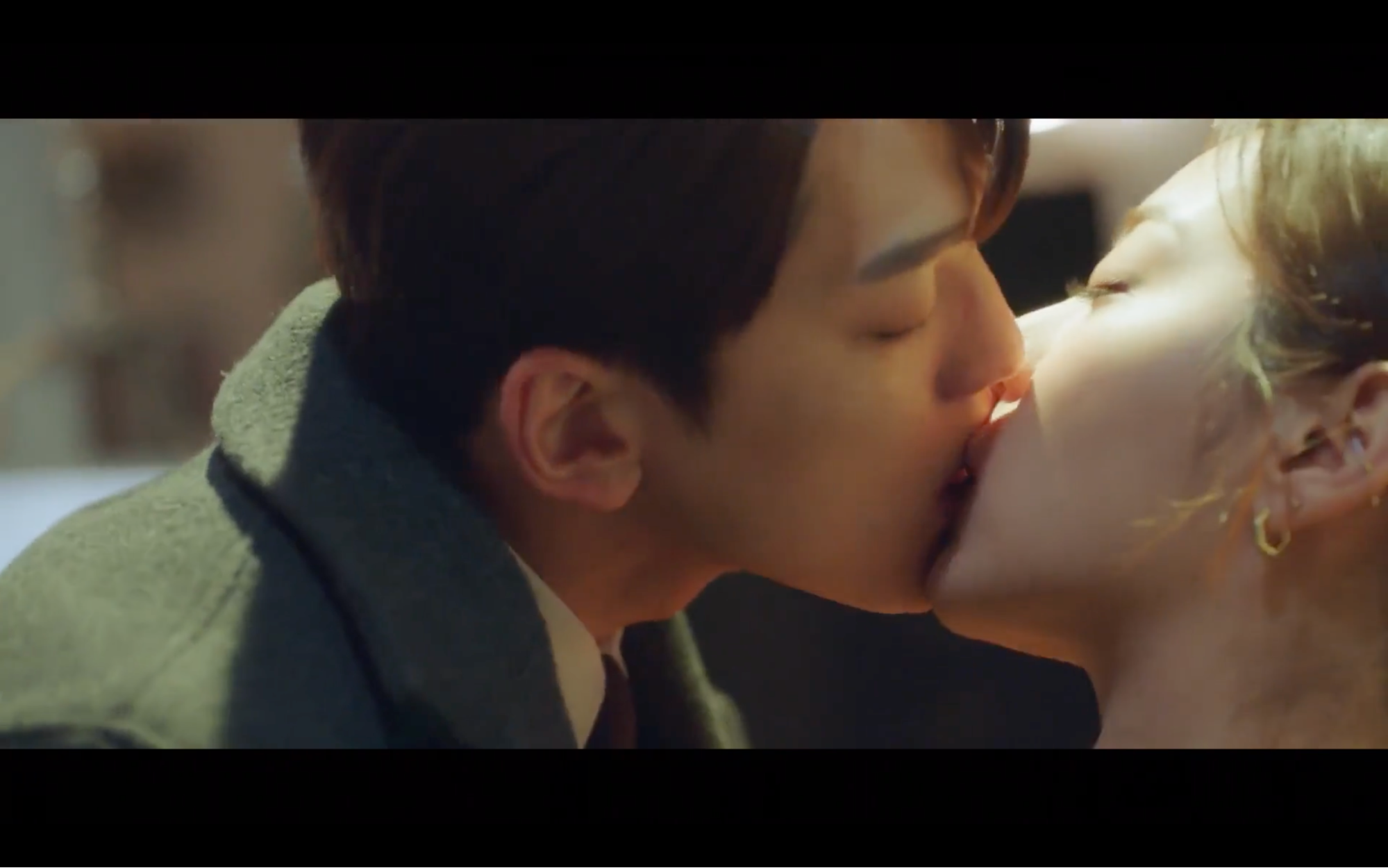 Source
While we're still on Business Proposal, we certainly can't skip over the second lead couple.
In the first few episodes, the couple avoided each other a lot, even though it was pretty clear that they had feelings for each other. They only faced their feelings in Episode 6 when a drunk Young Seo kissed Sung Hoon on the street after they'd dined at the newly opened Japanese restaurant.
Fans were crazily obsessed with this particular kissing scene between Cha Sung Hoon and Jin Young Seo in Episode 7, as there was a lot of tension from the "push-and-pull" relationship they shared. Another noteworthy thing about this scene would be the adlib that actor Kim Min Gue, who plays Cha Sung Hoon, did here — how he took  off his glasses to go in for a kiss.
Many fans said that the adlib added a whole new side to his character, portraying him to be a gentle but dominant lover. The overall chemistry between this pair was overwhelmingly positive, which made the show even more pleasant to watch.
3. Our Beloved Summer – Kook Yeon Su and Choi Ung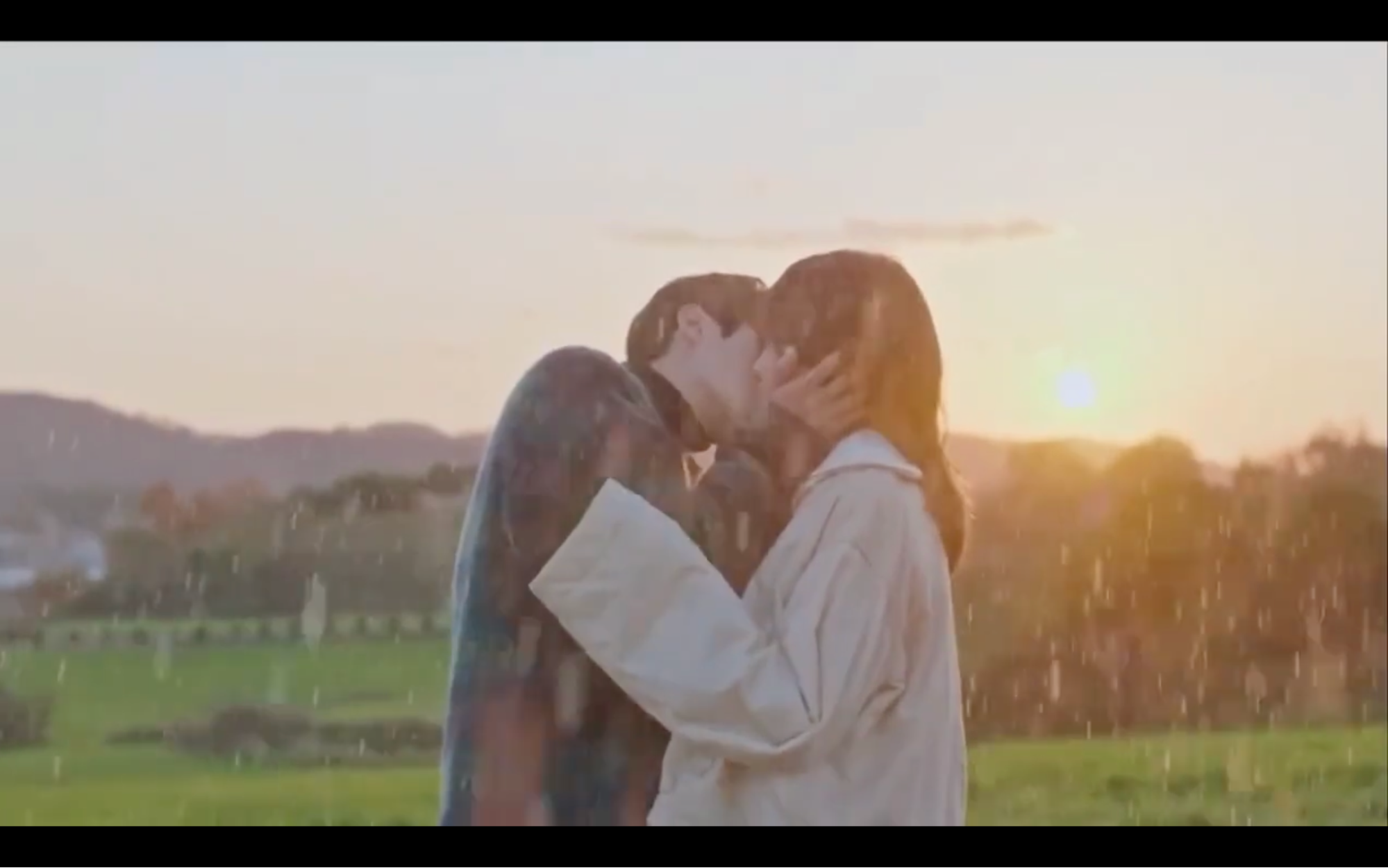 Source
Our Beloved Summer may not have as many kissing scenes as one would expect, but the emotions portrayed and back story make it worth the watch.
In this particular scene, Kook Yeon Su and Choi Ung still have a hot-and-cold relationship as both are nursing hard feelings for each other from their break up five years before.  Yeon Su was stuck in the rain while filming a part of her interview for the documentary when Cho Ung decided to look for her with an umbrella.

The two were facing each other when Yeon Su broke the silence, asking Ung what he was doing. Ung replied and said he was thinking about why he decided to look for her once again, even though he was still hurt from when Yeon Su broke up with him without any reason.
Ung found himself at a loss, as he could no longer deny that he was still head over heels for Yeon Soo after they had been forced to go on a trip together. As Yeon Su approached Ung, she asked if she should stay or leave, following which  Ung pulled her in for a kiss under the rain.
What makes this scene so special is that the previous episodes cut off the parts when the two were about to make contact, leaving the audience disappointed and in suspense. To enhance the watching experience, we can also hear the OST, sung by BTS V, playing in the background, against flashbacks of past kissing scenes from when they were previously dating. 
This kiss was probably one of the most significant scenes in the show, as it perfectly encapsulated their hidden longing for each other. More than that, the audience finally got what we'd been waiting for.
4. Twenty-Five Twenty-One – Baek Yi Jin and Na Hee Do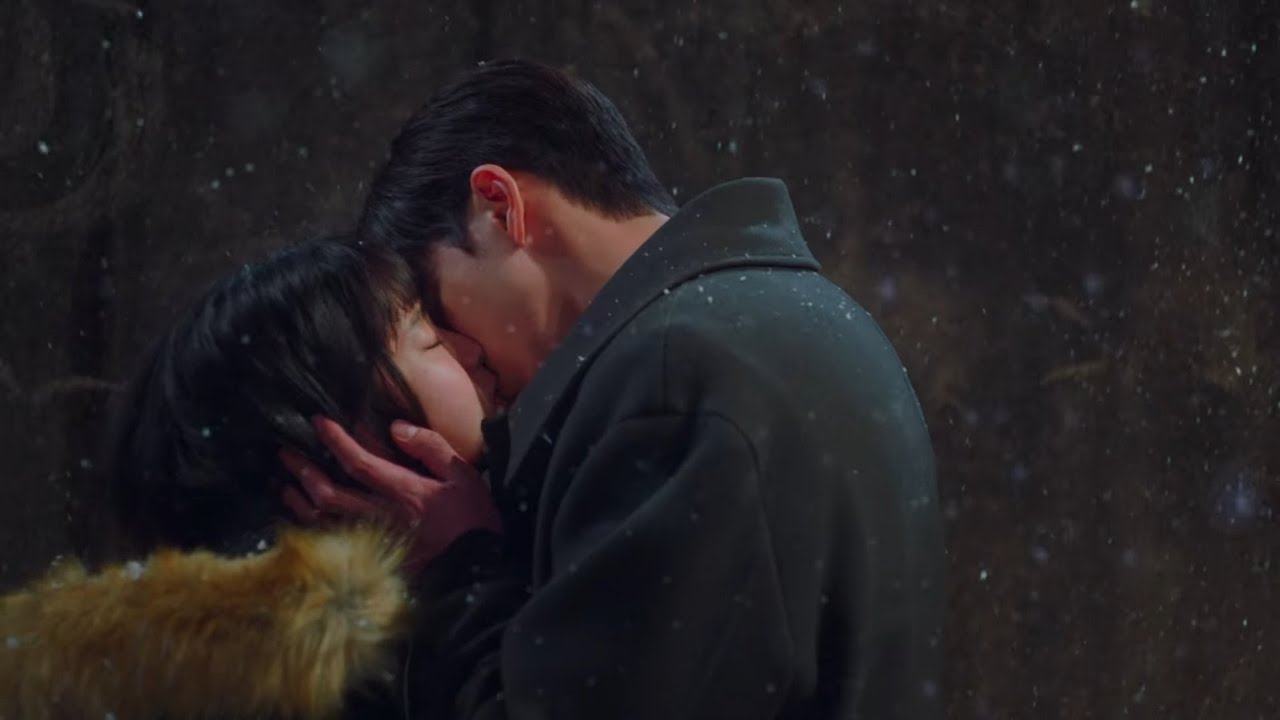 Source
Despite the heart wrenching and devastating ending that the show brought us, the show was also filled with sweet scenes that made us jealous of the relationship the 2 characters shared.
In Episode 13, Na Hee Do competed in her last team match alongside her fencing rival-turned-friend Ko Yu Rim. Their team won, and Baek Yi Jin was there to cover the news as a journalist. Elated about the results, Yi Jin said, "The result was brilliant, and the process was beautiful," on air. We later saw Yi Jin's superior reprimanding him for that statement, pointing out that he should just be reporting on the match, not promoting the sport.
Subsequently, as Yi Jin was walking home, he spotted Hee Do waiting for him. Yi Jin confronted Hee Do and admitted that his earlier outburst on the news was him wavering.
Yi Jin confessed to thinking that  they should put some distance between them. Hee Do, who was heartbroken at this, told him that she just wanted to share the joy of seeing the snow fall with him. FYI: Seeing the first snow with your lover is pretty significant in the Korean culture, as many believe that true, long-lasting love will blossom.
After a short conversation, Yi Jin took his leave. When Hee Do shouted, "I'm crying, Yi Jin," He raced back outside, told her that they should try a new kind of love and kissed her passionately.
The kiss ​​revealed so many emotions: the longing, the impatience, his deep love for her, and how he had been holding back the whole time as he tried to keep a distance from her. Their chemistry between them was so heartfelt and pure, and beautifully captured Yi Jin's decision to let go of his reservations and give in to his feelings for Hee Do.
Also read:
16 Business Proposal Love & Life Lessons, Like It's OK To Dine Alone
5. Thirty-Nine – Kim Seon Woo and Cha Mi Jo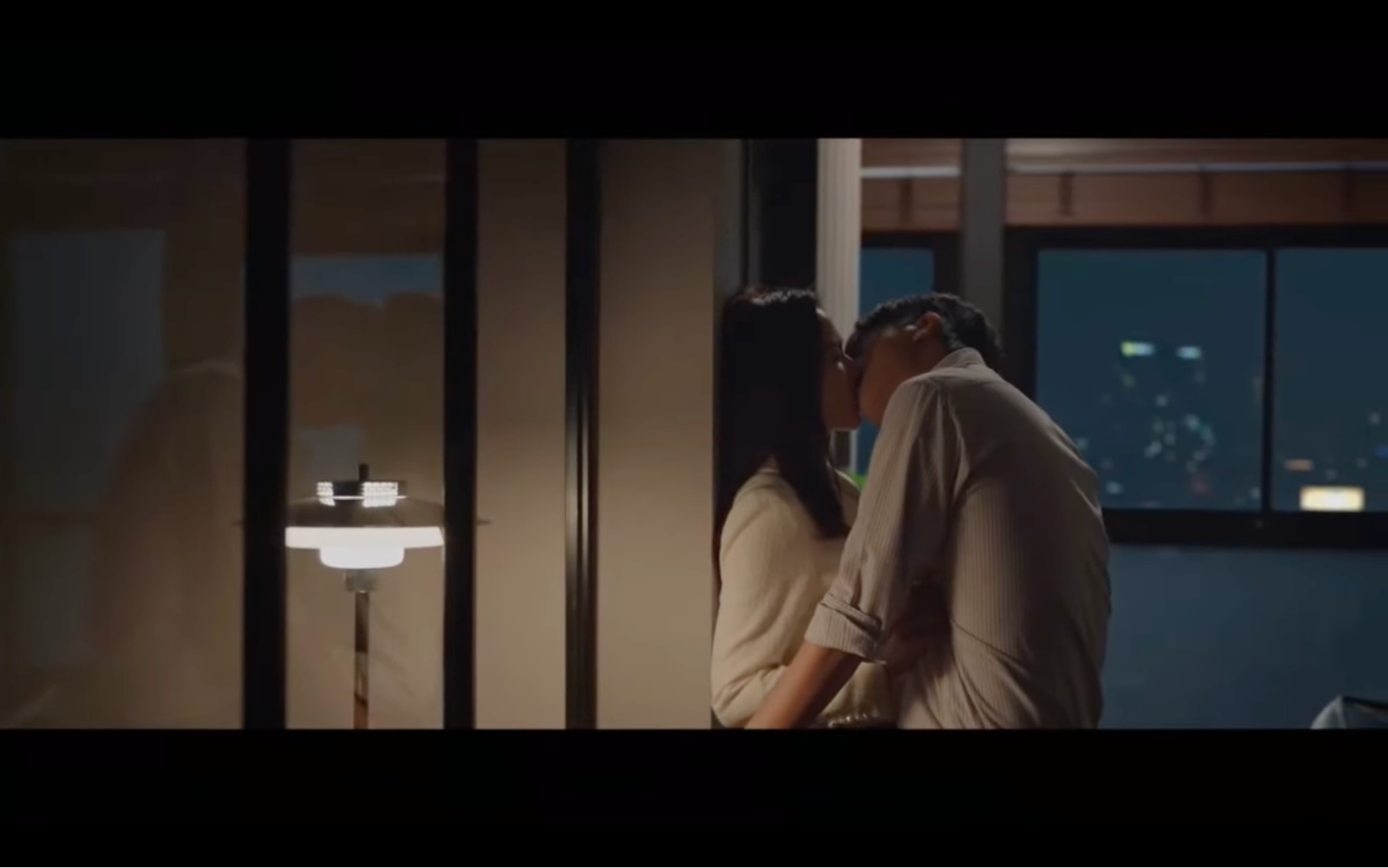 Source
Moving past the teen romance plots, Thirty-Nine is a drama about 3 female friends in their 40s who met and became close in their second year of high school. 
In Episode 1, Cha Mi Jo gave Kim Seon Woo 3 peonies as a thank you gesture for returning her watch. Seon Woo asked if she would like to join him for dinner, and the two started talking. As they bid each other goodbye, Mi Jo asked if she could bring a peony home, as she hadn't seen 1 in a long time. It turned out that the peonies weren't actually for Seon Woo, but  for herself.
They coincidentally met again as they were exiting a theatre. They both decided to have a drink together and ended up at a bar, where they started conversing about their past experiences and reminisced on their first dinner together. Seon Woo then invited Mi Jo back to his place, tempting her with the peonies, which then led to the passionate kiss that got the drama series started with a bang.
6. Rookie Cops – Wi Seung Hyun and Go Eun Gang
Source
Fans of the Produce 101 Season 2 winner, Kang Daniel, were excited to see their favourite singer make his acting debut in Rookie Cops as Wi Seung Hyun, but they didn't anticipate his participation in the kissing scenes here.
By Episode 8, Seung Hyun and Eun Kang could no longer keep their feelings for one another a secret and confessed to each other.
 Eun Kang and her senior, Jang Ju Chan, stopped at the nearest park late at night to spend some time together. The freshman wanted to lighten up the mood and give her senior confidence, knowing he was going through a breakup. Seung Hyun tried to call Eun Kang but got no response. On his second attempt, he was shocked that Ju Chan answered the call. He felt uneasy and jealous to know they were together.
Ju Chan confessed his feelings to Eun Kang when they were having dinner, which Seung Hyun  overheard by accident. 
Eun Gang confronted Seung Hyun, who had not yet spoken to her since the previous night, and told him that she had something to say. When Eun Gang was about to say her piece, Seung Hyun confessed first and kissed her.
This is probably one of the most perfectly executed kissing scenes ever, which is significant for acting rookie Kang Daniel. Everything – from their gazes, to the music, and even the fireworks in the background created a masterpiece of a kissing scene.
7. Love and Leashes – Jung Ji Hoo and Jung Ji Woo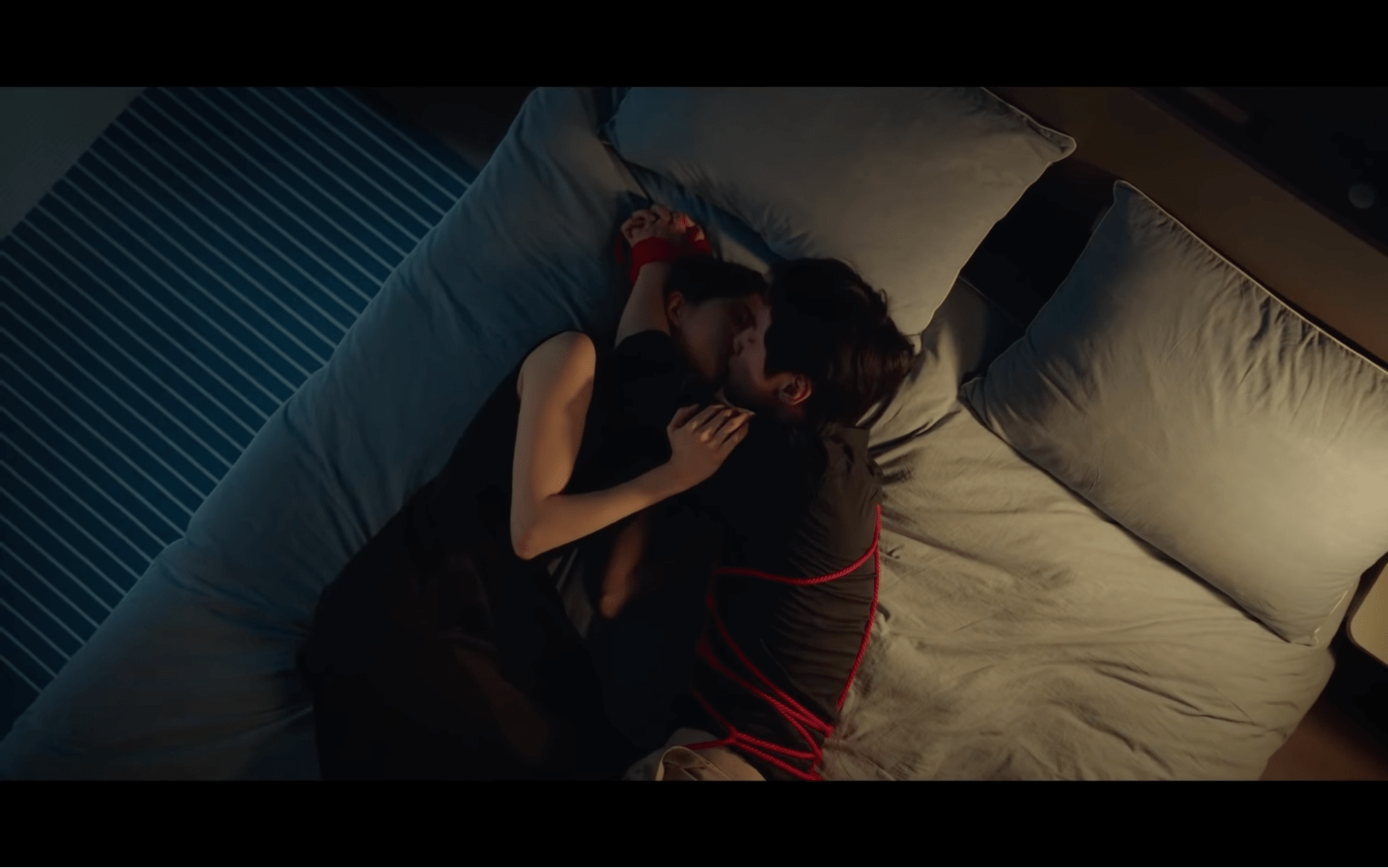 Source
Even though it isn't a typical K-Drama, this movie addresses the reality of BDSM, which is a taboo topic in South Korea. Many viewers were impressed with how the actors portrayed the characters, making this movie stand out even more.
Jung Ji Woo had a crush on fellow colleague Jung Ji Hoo, but was afraid of letting him know. One day when a package addressed to Ji Hoo was delivered to their office, Ji Woo accidentally opened it as she thought it was for her — the struggles of having similar names. Inside the package was a dog collar, although it was sized for a human neck.
Instead of feeling disgusted, Ji Woo was intrigued. Ji Hoo then asked Ji Woo if she would be willing to be his master. The two started to explore a BDSM relationship together and commenced a "3-month-only encounter" contract after Ji Woo did some research. 
As they approached the end of the contract, Ji Woo offered an open invitation for an 'anything goes' approach in the final session. With a kiss – which was not part of the agreement – Ji Hoo finally reached for something more. Hands folded in resignation, that kiss signified a change; a different desire from what he insisted he wanted. 
But Ji Woo eventually pushed him away, saying that she couldn't do it. Ji Woo needed things to be clear to know where she stood with him, leaving her with little choice but to walk away.
Needless to say, the choreography of the different intimate scenes, accompanied by the kiss between the two characters, was indeed impactful, considering the new take on a stigmatised topic.

8. Forecasting Love & Weather — Lee Si Woo and Jin Ha Kyung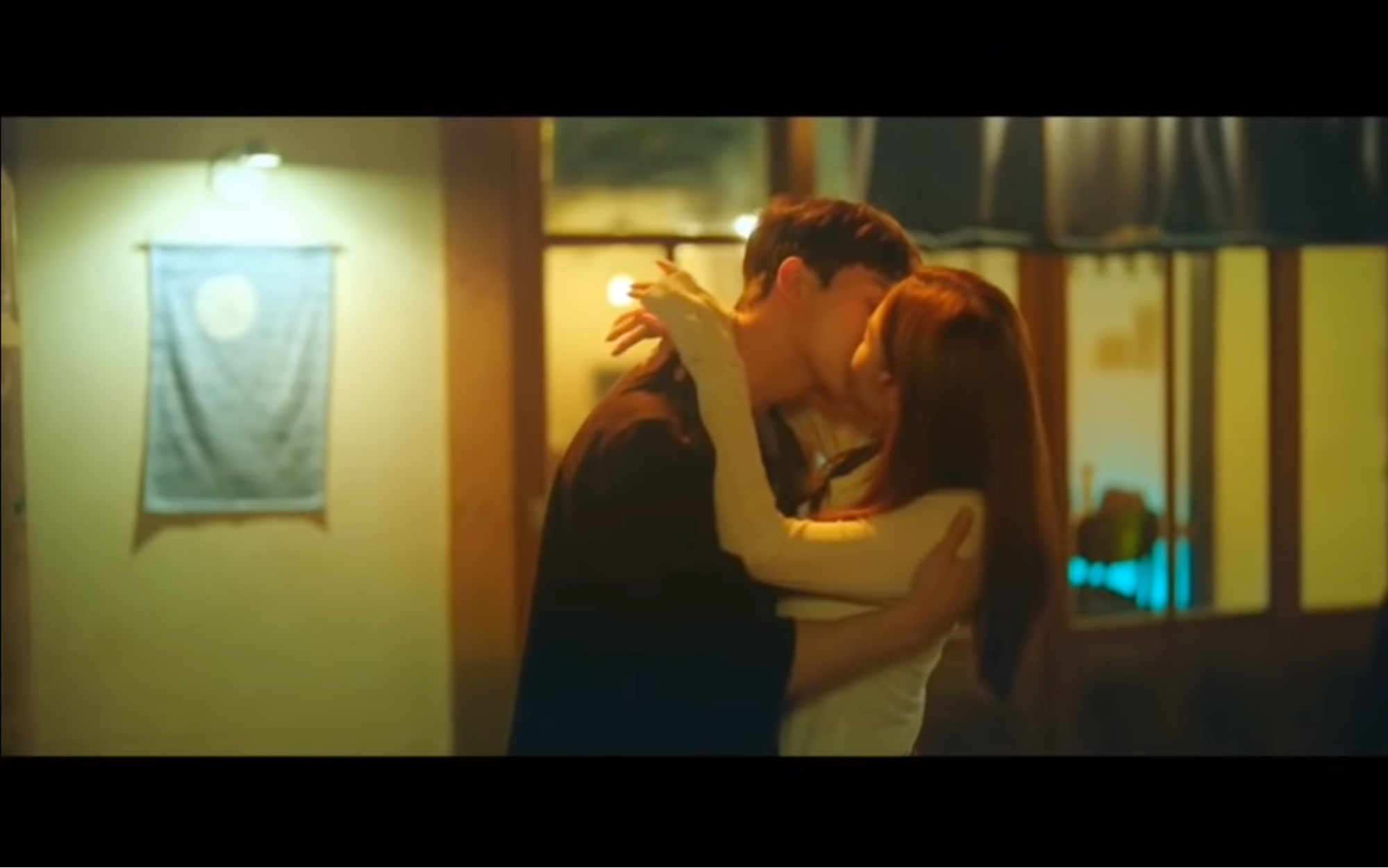 Source
We've seen countless dramas with storylines featuring roles like businessmen and doctors, but a K-Drama exploring an underrated job like weather forecasters is a first. Just like the title of this drama, Forecasting Love & Weather highlights the unpredictability of loving someone.
The show started off with Ha Kyung finding out that her fiance, Ki Jun, was cheating on her. It turned out that he was cheating on her with Si Woo's partner, Yu Jin. Ha Kyung confronted Ki Jun through a series of events, and Yu Jin broke up with Si Woo.
Upset and heartbroken, Si Woo and Ha Kyung headed out for a drink together, lamenting Ki Jun's flaws. Unfortunately, the pair drank a lot, leading to both of them making out and waking up naked in bed together the morning after. 
This tipsy confession scene was probably a pretty relatable sight for some viewers, allowing them to live vicariously through the characters. Throughout the series, the two have multiple kissing scenes, which varied from soft and sweet to heart-fluttering. 
Contrary to many comments online, Park Min Young, who plays Ha Kyung, showed excellent chemistry with fellow actor Song Kang, who plays Si Woo. Though the show received bad reviews for its mediocre script, the bond that the two shared definitely made up for it.
These 8 K-Drama Kissing Scenes Will Make You Believe In Love Again
Even if you're not a hopeless romantic, these K-Drama kisses will leave you in awe of an actor's professionalism on set. With the emotions and gestures each scene holds, it is no wonder that K-Dramas are continuing to thrive even after decades of cliché storylines.
Also read:
8 Times K-Dramas Taught Us It's Better To Let Go Of Relationships & Move On